Save the Girl Review!
"Oh no a shark, what will you do? Pitch a tent or fire the missiles?!!! Choose your fate but be careful one wrong answer, and you are shark bait! But no fear, you can always try again in this relaxing story puzzler.
In Save The Girl, you decide what happens. Travel through different lands and engage in countless adventures, there is only one thing you need to make sure you do… you save the girl. Rainstorms, zombies, beaches, sinking ships… think your way through all the different stories to see what will happen next!"
iOS Link: https://apps.apple.com/us/app/save-the-girl/id1490384223
Android Link: https://play.google.com/store/apps/details?id=com.xmgame.savethegirl
Company: Lion Studios
Genre: Casual
Rated: 9+
Offers in-app Purchases
Gameplay
If you've ever seen those fake ads floating about where you need to save a character, you'll know the disappointment when you download it and realize the ad is nothing like the actual gameplay. I've seen it with Homescapes and Fishdom. Played both – nothing like the ads. Since seeing the fake ads, I've been on a hunt to find a real game that is the same theme – saving a character and having different objects to pick from.
While I was playing the new Game of Thrones game, I came across an ad for Save the Girl. I was hesitant due to my recent disappointment, but this game is actually like the ads. It was exciting to know that I was about to play the game that I've always wanted to play. The aim of the game is to save the girl from obstacles she comes across whether she's been kidnapped or stuck on a desert island.
Graphics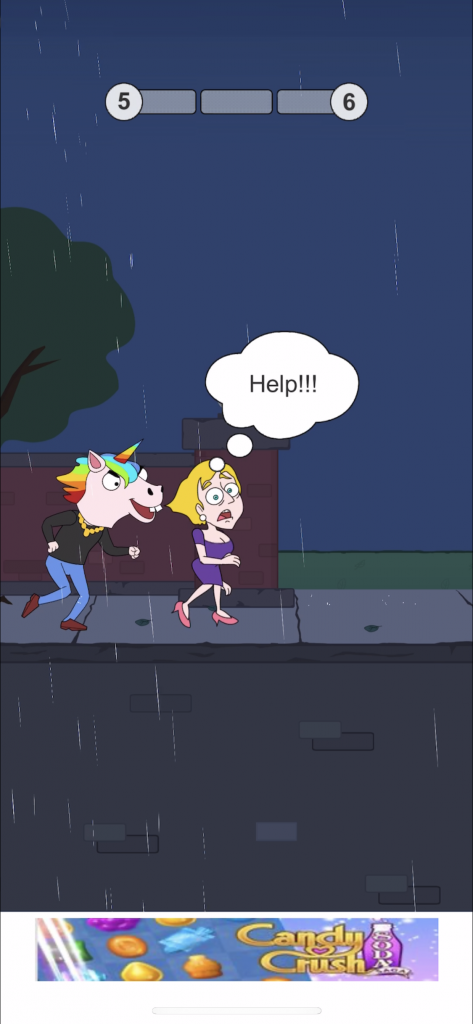 Although the graphics aren't brilliant, they're the same as these "fake ads" and I love that. They're cartoony with simple colors and simple characters that don't move much. But I'm totally fine with it.
Music & Sounds
The music is very fast-paced, a little bit like a secret agent themed game. I liked it as it added some suspense to the game, but it doesn't improve the gameplay a whole lot. The option to play without sound wouldn't make it completely awful.
Controls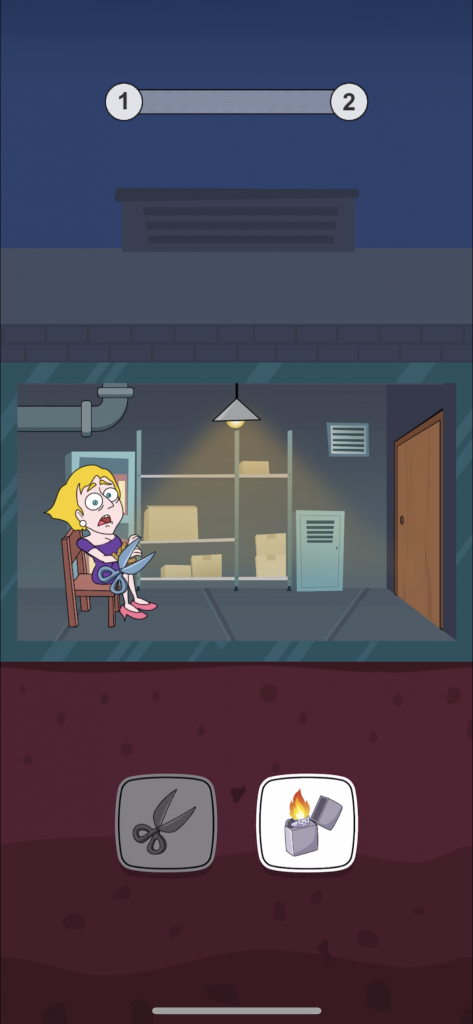 When you reach the obstacles, a couple of options of items to help you will appear at the bottom. One option will help you get through and the other will cause you to fail. To use these items, all you need to do is tap and wait for the outcome.
The Power of in-app Purchases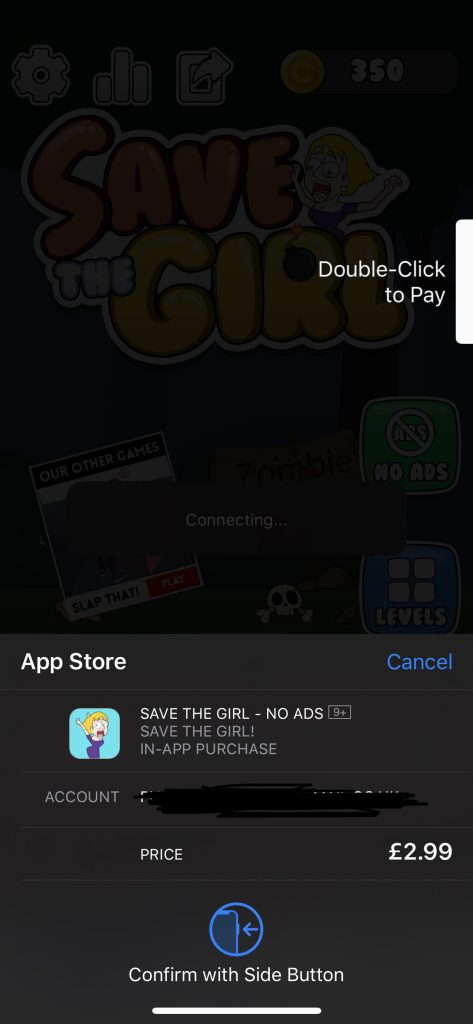 You can collect coins by completing the levels, however, you can't purchase them with real money.
What you can use real money on is the removal of ads. The removal of ads costs £2.99 for life and it's definitely worth the price as this game has a lot of them!
The Verdict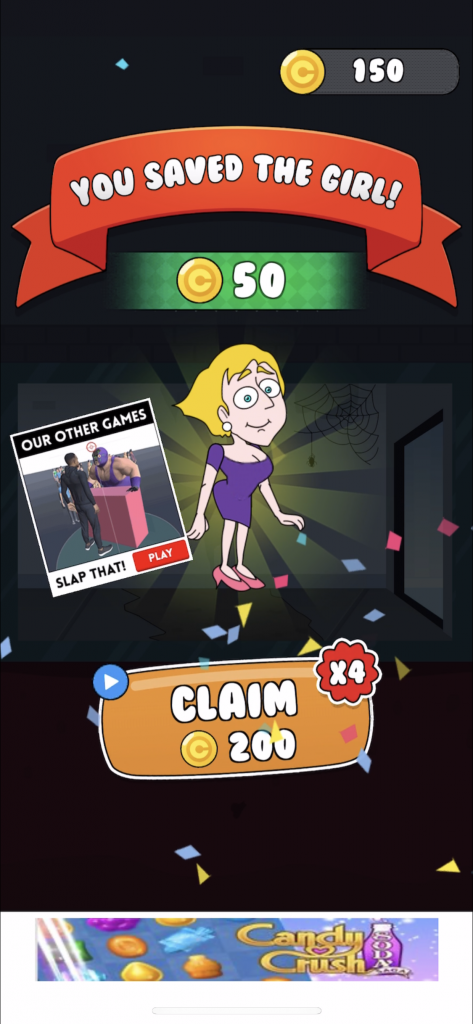 As you know by now, I was so impressed to see a game like this. Although I enjoyed the gameplay and thought it was super addictive, I didn't like the constant ads. Of course, there's an option to remove them for a small price so that's always a plus!
If you decide to download Save the Girl, let us know what you think and if you agree or disagree with the things we said. Happy gaming and stay casual!
Save the Girl Overall Rating: 3/5
iOS Link: https://apps.apple.com/us/app/save-the-girl/id1490384223
Android Link: https://play.google.com/store/apps/details?id=com.xmgame.savethegirl
Company: Lion Studios
Genre: Casual
Rated: 9+
Offers in-app Purchases
About Post Author