Animal Crossing: Pocket Camp Review!
"Find furniture you like and design a campsite that suits your style!
Tents, hammocks, fireplaces, a stuffed-animal sofa…mix and match to your heart's content! Make a trendy open-air café, or line up some microphones and guitars to create an outdoor music festival! In the mood for a little extra fun? Set up a merry-go-round and open a theme park. You can even make a pool, or fill the sky with fireworks!
Design your campsite, camper, and cabin however you want
Collect themed items from Fishing Tourneys and Garden Events that happen throughout the year
More than 1,000 pieces of furniture and 300 pieces of clothing and accessories are available to choose from, with more being added all the time
Features more than 100 animals with quirky personalities
Fulfill animal requests and watch your friendship with them grow! Once you become close enough friends, you can invite them to your campsite. The more the merrier!
Design a show-stopping campsite, invite your favorite animals, and take an in-game photo to show your friends. If your friends like what you've done, they may even give you kudos!
The great outdoors has so much to offer!"
iOS Link: https://apps.apple.com/us/app/animal-crossing-pocket-camp/id1179915619
Android Link: https://play.google.com/store/apps/details?id=com.nintendo.zaca&hl=en_GB
Company: Nintendo
Genre: Simulation
Rated: 4+
Offers in-app Purchases
Gameplay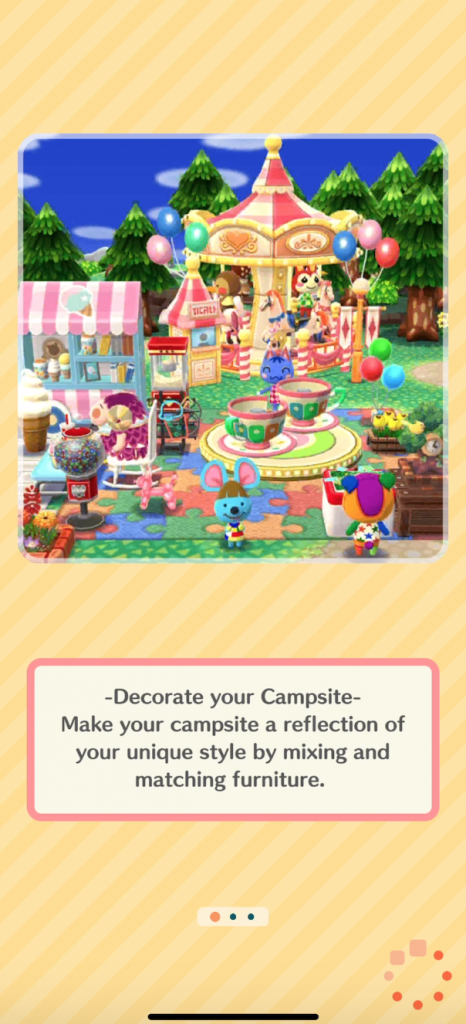 Animal Crossing: New Horizons has been released on the Nintendo Switch and the hype is real! However, a lot of us can't afford it – don't worry, Nintendo has our backs. Animal Crossing: Pocket Camp was released in 2017 and raked in over 15 million downloads in the first month and a 4.8-star rating on the app store.
I tried Animal Crossing: Pocket Camp a while back but I wasn't so sure about it so I decided to give it another go. The idea is to design a campsite that reflects your style – I chose fitness! Design your campsite with leaf tickets.
Graphics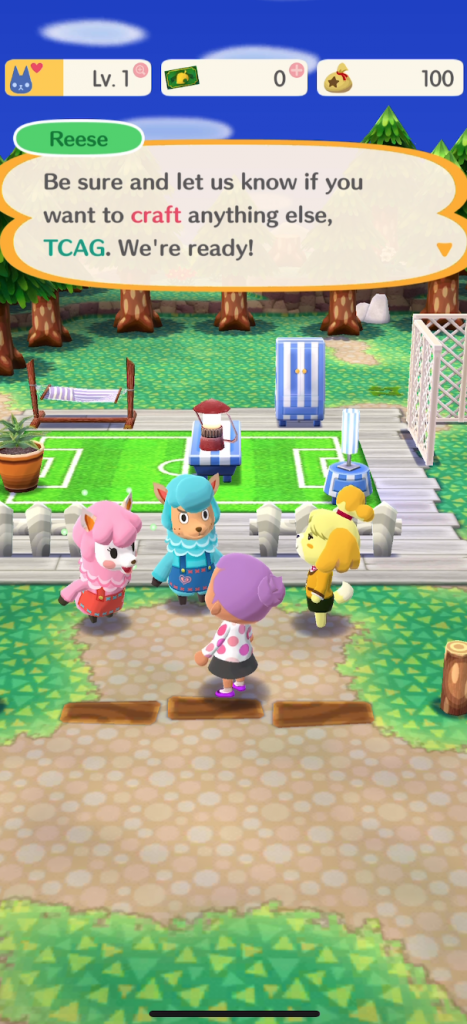 Animal Crossing has always had adorable graphics and it doesn't stop with this game. They're bright, colorful and kid-friendly most of all. You'll see the same friendly faces from the other Animal Crossing games.
Music & Sounds
All the sounds are pretty much identical to the other Animal Crossing games with the cute way they speak and the wholesome sounds. This game really does make you feel relaxed in every way possible.
Controls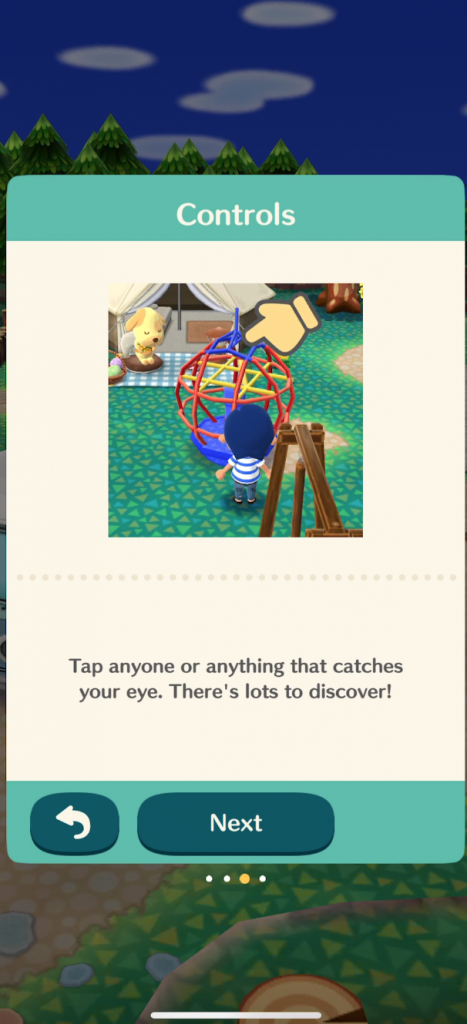 To walk around, tap a place on the floor and tap to talk to other characters. There isn't much else to do apart from tapping, keeping this game simple.
The Power of in-app Purchases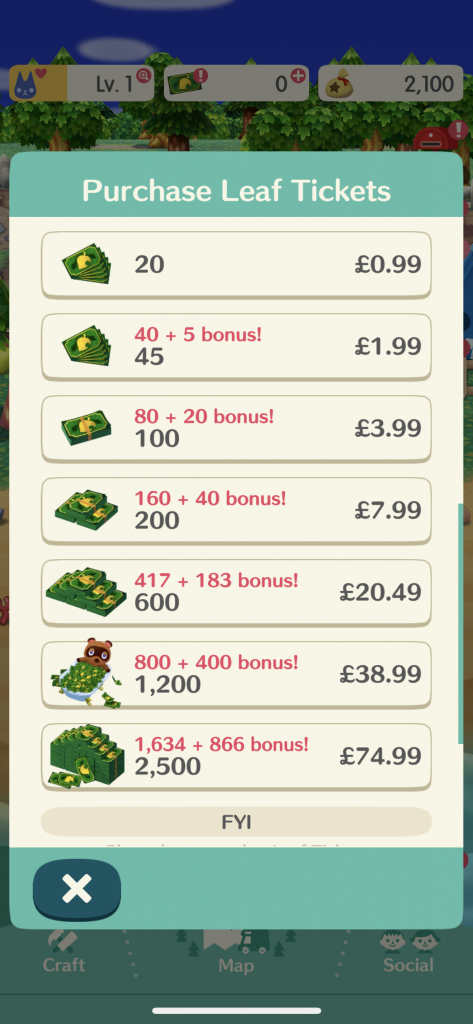 Packages
Happy Helper Plan for £2.99 a month
Gyroidite-Jammed Pack for £3.99 a month
Tulip Time Seasonal Pack for £0.99
Leaf Tickets
20 leaf tickets for £0.99
45 leaf tickets for £1.99
100 leaf tickets for £3.99
200 leaf tickets for £7.99
600 leaf tickets for £20.49
1,200 leaf tickets for £38.99
2,500 leaf tickets for £74.99
The Verdict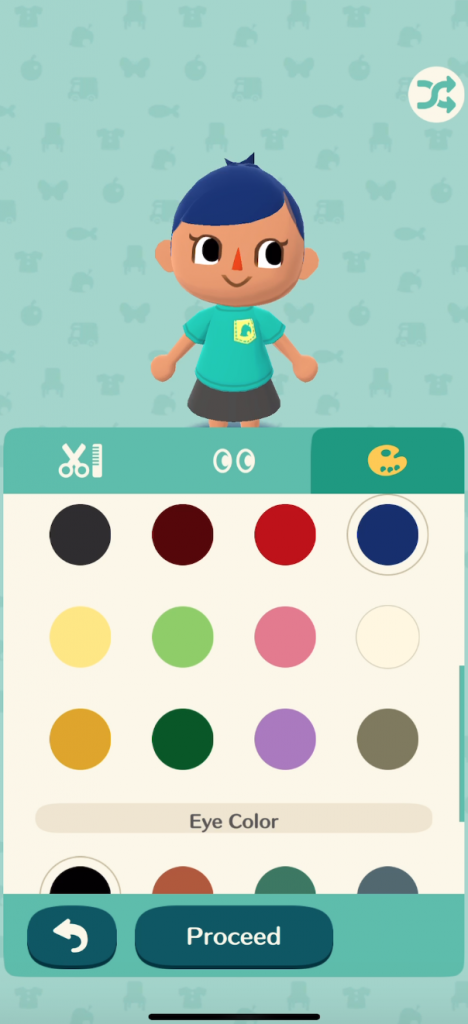 This game isn't perfect, of course, but it's a great option for those who can't afford the new game. I thoroughly enjoyed the gameplay and being able to create my own camp, meet new characters and design my own.
If you decide to download Animal Crossing: Pocket Camp, let us know what you think and if you agree or disagree with the things we said. Happy gaming and stay casual!
Animal Crossing: Pocket Camp Overall Rating: 4/5
iOS Link: https://apps.apple.com/us/app/animal-crossing-pocket-camp/id1179915619
Android Link: https://play.google.com/store/apps/details?id=com.nintendo.zaca&hl=en_GB
Company: Nintendo
Genre: Simulation
Rated: 4+
Offers in-app Purchases
About Post Author