OverTake Review!
"Overtaking has never been more fun!
There is only one rule here: avoid head-on collisions, they are deadly. And keep an eye on the fuel, you shouldn't run out.
Just press and hold to overtake the cars in front of you and let go to return to your lane.
There's no speed limit so enjoy the drive!
OverTake features:
– Simple and fun gameplay
– Increasingly challenging levels
– New cars to unlock"
OverTake Links:
iOS Link: https://apps.apple.com/us/app/overtake/id1286341761
Android Link: https://play.google.com/store/apps/details?id=com.wonil.overtake&hl=en
Company: Kwalee Ltd
Genre: Racing
Rated: 4+
Offers in-app Purchases
Gameplay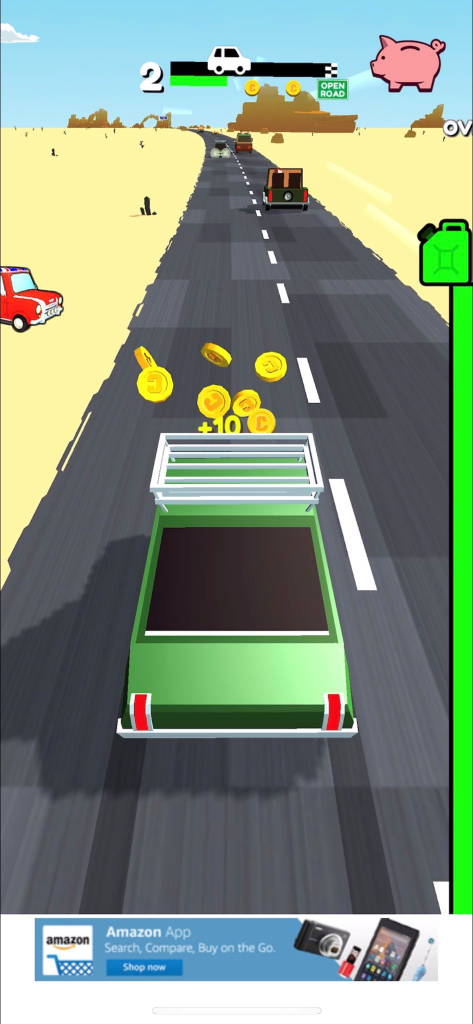 Have you ever wanted to play a game where you have to overtake cars on time? No? Me neither, but you might want to stick around for this one. The aim of the game with OverTake is to pass cars on time in order to get to the end of the race. If you don't time it properly, you will end up crashing into the car coming your way. It's a very self explanatory gameplay, however, it's addicting and definitely fun to play.
Graphics
The graphics don't impress me much at all. They're the epitome of basic and could definitely be improved. This is one of those games where there isn't a cap on how well things could look, there could definitely be more detail. For example, offer actual car brands to purchase or be able to play online with friends. Little things like that can make a game a whole lot more interesting.
Music & Sounds
As usual, the music could be better. It's the same 30 second song on a loop and it's quite annoying, however, it does fit in with the theme of the game.
The sounds consist of the engine, beeping from cars when you get too close, and crashing. They're all relevant to the gameplay.
Controls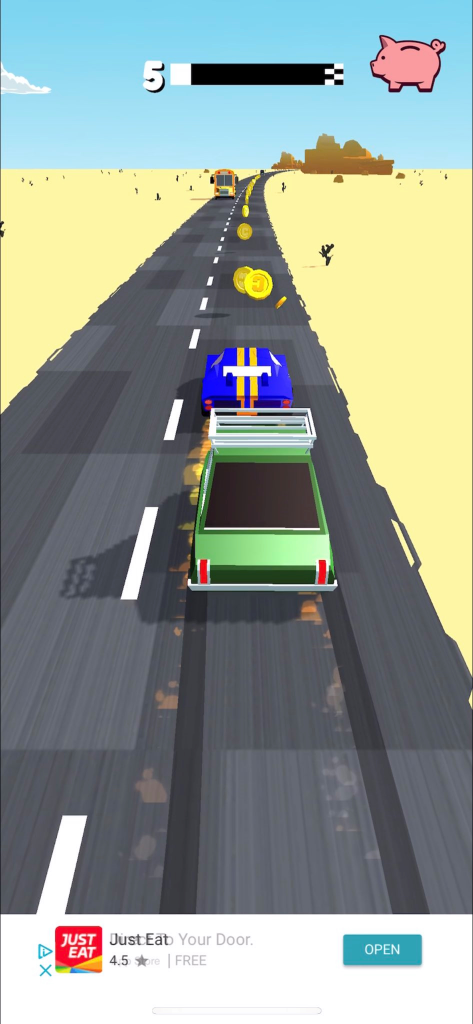 As for the controls, you tap to play and hold down to overtake. Release your finger if you want to slow down and go behind a car. I like how easy the controls are to use and I don't think they need to be any more progressive than they already are.
The Power of in-app Purchases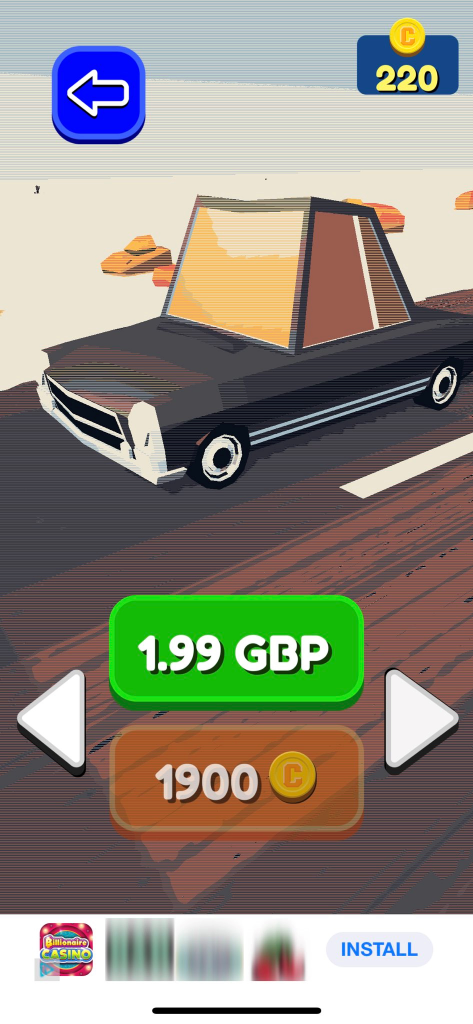 There are different cars you can purchase. These are the prices:
200 coins
300 coins
400 coins or £0.99
600 coins
800 coins or £0.99
1200 coins or £1.99
1900 coins or £1.99
2800 coins or £1.99
3800 coins or £2.99
5000 coins or £2.99
6600 coins or £2.99
8400 coins or £2.99
10000 coins or £2.99
13000 coins or £3.99
19000 coins or £6.99
40000 coins or £19.99
You can't currently purchase coins, you can only earn them through playing. However, you can remove ads permanently for £2.99.
The Verdict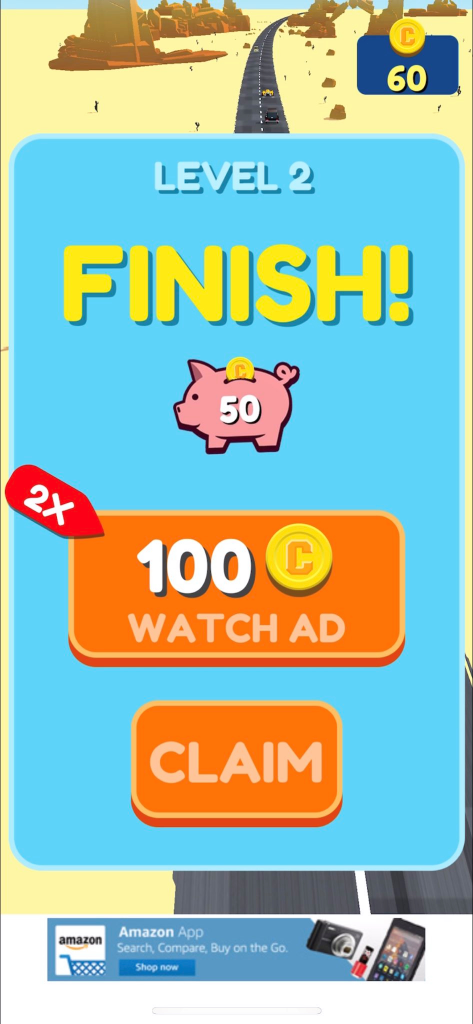 OverTake definitely isn't the best racing game I've ever played, but it isn't the worst either. I found that I wanted to keep playing and playing, however, the constant pop ups of ads became annoying. Because of this, I probably won't be keeping this game on my phone.
If you decide to download OverTake, let us know what you think and if you agree or disagree with the things we said. Happy gaming and stay casual!
OverTake Overall Rating: 3/5
iOS Link: https://apps.apple.com/us/app/overtake/id1286341761
Android Link: https://play.google.com/store/apps/details?id=com.wonil.overtake&hl=en
Company: Kwalee Ltd
Genre: Racing
Rated: 4+
Offers in-app Purchases