Cyber Hunter Review!
"An Open Letter to All Wanderers
Dear Wanderer,
Welcome.
We are the Cyber Hunter development team. First of all, please allow us to introduce our game.
Cyber Hunter is a next-generation, competitive sandbox mobile game. It's packed with a host of different elements, including survival, shooting, exploration, skills and much more, even including parkour! In short, it's a brand new gaming experience. The game tells the story of our future after brain-computer interfacing technology has become highly advanced and human civilization has experienced another evolutionary leap, during which, great events have begun to unfold. Justice faces off against evil. The old stands against the new. And forces of conservatism clash with radicalism.
In this virtual world, all our heroes and heroines have acquired a "superpower" through the help of quantum droids – the ability to turn quantum cube energy into any tactical support device they need. From Optical Camouflage to Quantum Barriers, from a detector that alerts you of approaching enemies, to a medical instrument that heals squad mates; anything and everything can be built, by you, and that's not all. You can choose whatever skills you think will help your strategy the most in any battle."
Cyber Hunter Links:
iOS Link: https://apps.apple.com/sg/app/cyber-hunter/id1370769135
Android Link: https://play.google.com/store/apps/details?id=com.netease.lztgglobal&hl=en_GB
Company: NetEase Games
Genre: Battle Royale
Rated: 12+
Offers in-app Purchases
Battle Royale games excite the hell out of me, and honestly, Cyber Hunter looked absolutely awesome when I found it in the app store. I was blown away by the visuals, hoping that they would match up in the game. Let's see what I thought of Cyber Hunter…
Cyber Hunter Gameplay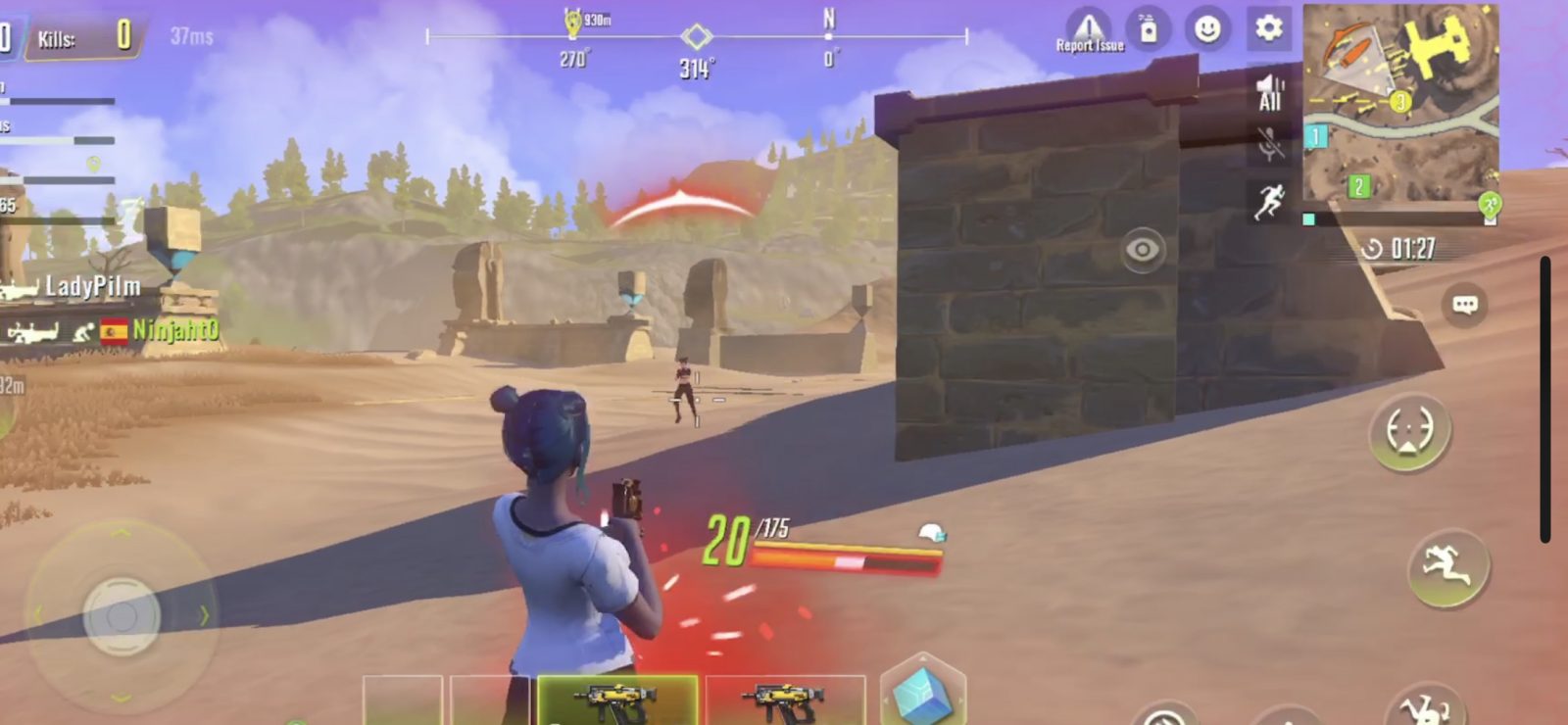 As you enter the game, you're able to choose from two characters, and then you get to customize them in detail – from how their eyebrows are raised to the color of their hair. I gave my character space buns and an army outfit as I thought it looked cute. Once your character has been created, you're thrown into a tutorial that lasts a good 10 minutes – no joke. It did get a little frustrating after a while because I just wanted to start playing. You learn the basics like how to move, how to shoot and how to jump. On top of that, you also learn how to climb, how to heal yourself and how to pick up guns.
After the tutorial, you get to play a real game with bots and of course, like most Battle Royale games, it has the same concept: be the last man standing to win. I really enjoyed the gameplay and loved the sci-fi feel to it compared to PUBG Mobile and Fortnite.
Cyber Hunter Graphics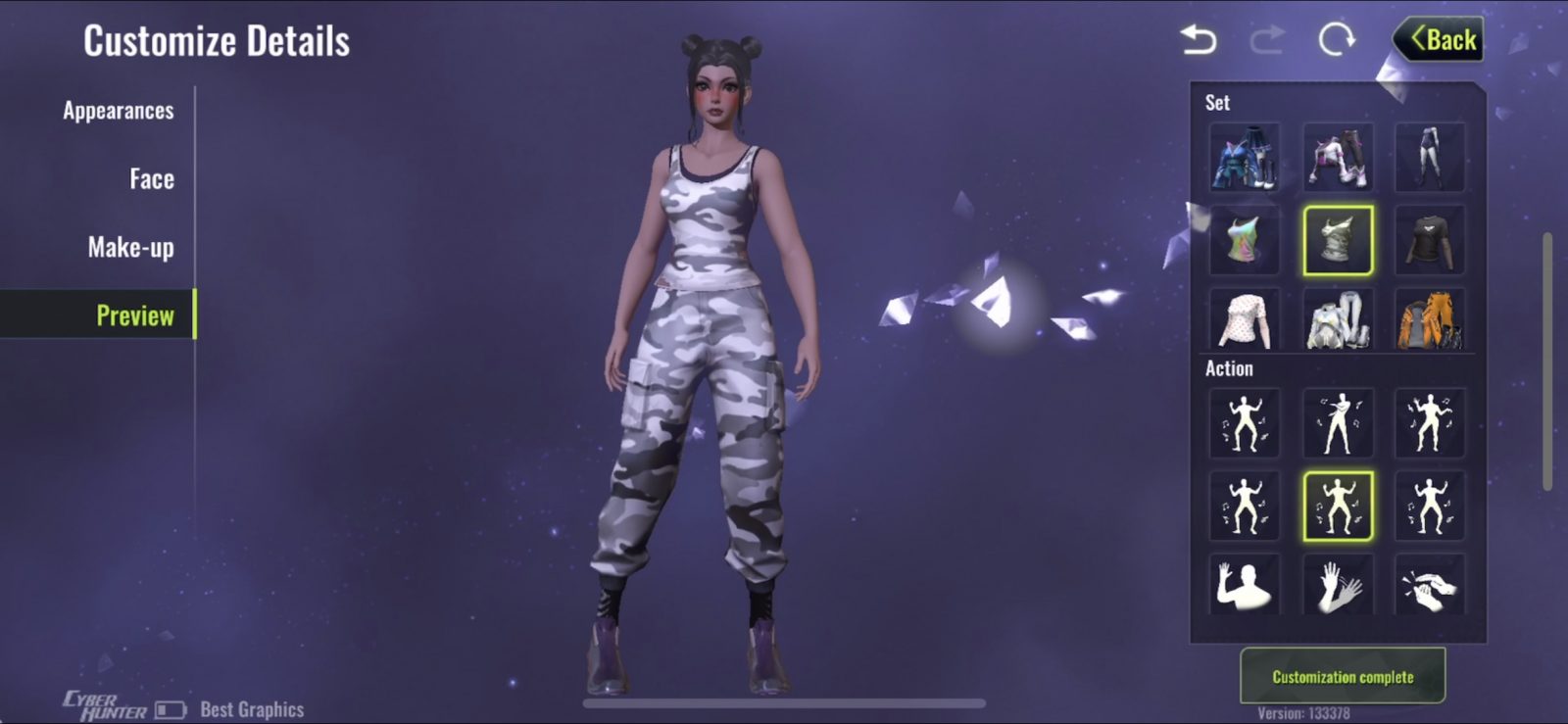 The graphics are just amazing and was the thing that attracted me to Cyber Hunter in the first place. They're extremely detailed, bright, colorful and run very smoothly. Despite being such a jam-packed game, it didn't crash at any point and didn't lag either. I'd say that's a pretty damn good thing as sometimes devices can't take large games.
Cyber Hunter Music & Sounds
The only music you will hear in the game is when you're getting ready to jump into the map, apart from that the game is fairly quiet. During the tutorial, there is a robot voice that helps you out and of course, during the actual gameplay, you can hear footsteps, gunshots, and ammo being reloaded.
Cyber Hunter Controls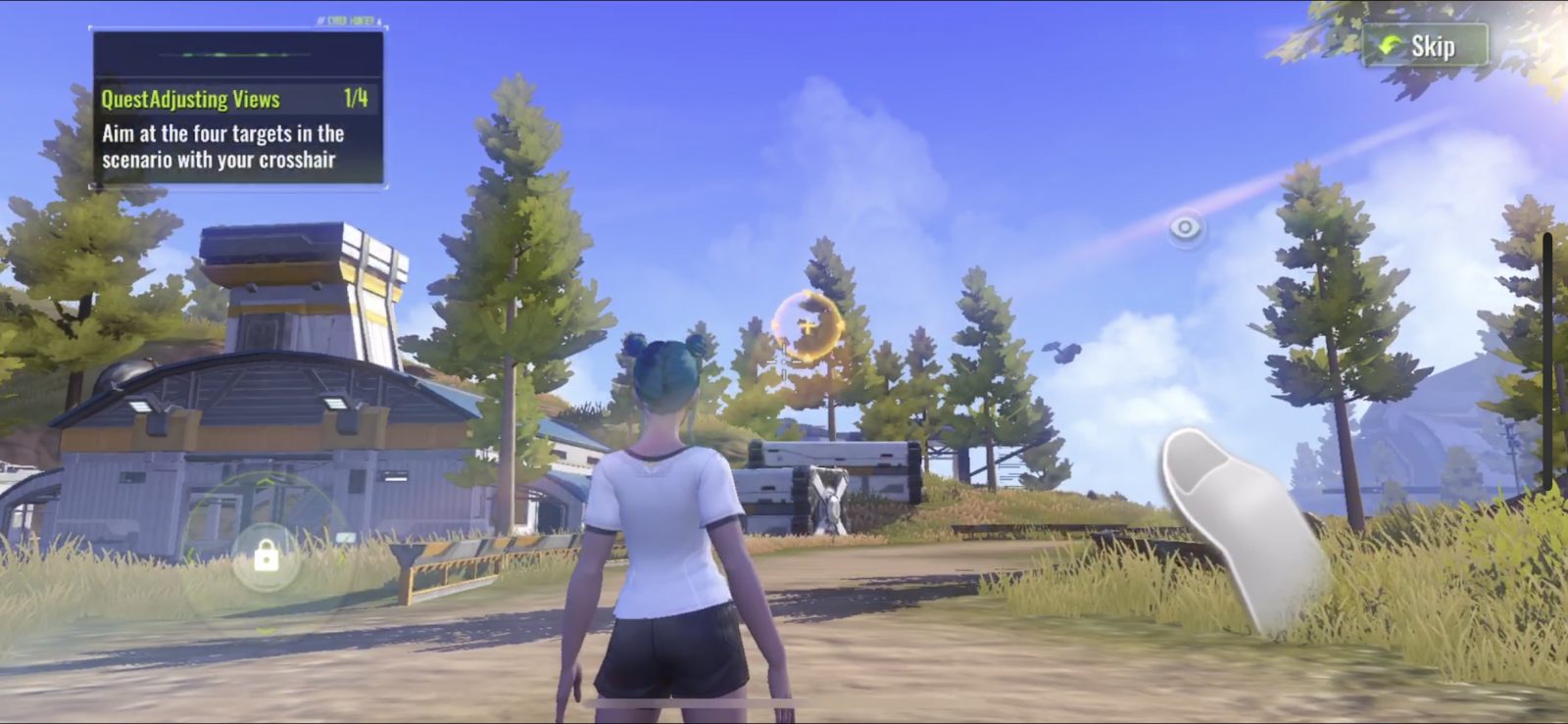 As for the controls, there's a lot but thankfully, Cyber Hunter allows you to choose how the control panel looks. On the left-hand side, there's a joystick to move around, and on the right-hand side, there are buttons to jump, climb and roll. Of course, there's also an auto-sprint button. What I liked the most about the controls is that you can choose exactly how you want them depending on what you find the most comfortable, for example, I decided to set my character to auto-fire as I found aiming and shooting too complicated so now as soon as I aim my gun at an enemy, it'll automatically shoot. As far as I know, other Battle Royale games I've played don't have this feature.
The Power of in-app Purchases
In the store, you can purchase a whole range of outfits, supplies and the customization of your character and you get these with credits:
Credits
60 credits for £0.99
300 credits for £4.99
680 credits for £9.99
1980 credits for £28.99
3280 credits for £48.99
6480 credits for £99.99
Purchasing credits allows you to open crates that'll give you an outfit at random.
You can also purchase a Wanderer Black Card. With this card you get free outfits daily, exclusive Black Crystal issued every day, monthly customized privilege rewards, great discounts in the mall, and give mall purchases to your friends. Memberships:
Weekly card for 88 credits
Monthly card for 280 credits reduced from 358 credits
Half year card for 1480 credits reduced from 2266 credits
Year card for 2480 credits reduced from 4588 credits
The Verdict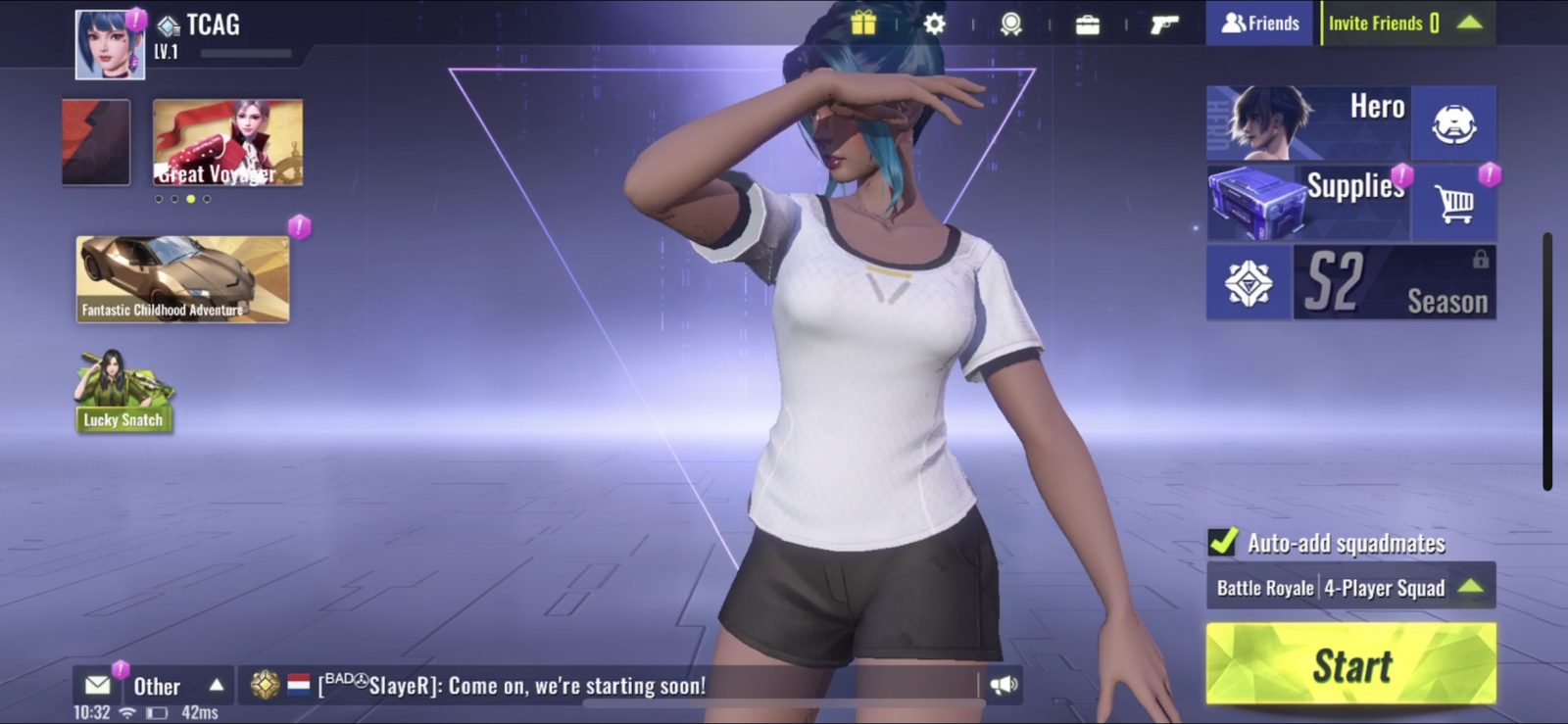 Cyber Hunter is a brilliant and severely underrated Battle Royale game. I found the graphics to be fascinating and the controls versatile. I also liked how Cyber Hunter was straight up about how they use bots in their games, as many other Battle Royale games do not like to admit it.
If you decide to download Cyber Hunter, let us know what you thought and if you agree or disagree with any of the things we said. Happy gaming and stay casual!
Cyber Hunter Overall Rating: 4/5
iOS Link: https://apps.apple.com/sg/app/cyber-hunter/id1370769135
Android Link: https://play.google.com/store/apps/details?id=com.netease.lztgglobal&hl=en_GB
Company: NetEase Games
Genre: Battle Royale
Rated: 12+
Offers in-app Purchases
About Post Author