Scatter Slots
Download Scatter Slots NOW and enjoy:
More than 90 game worlds available. Every single one of them has unique gameplay, visual style, and brings new and exciting challenges to the table.
Play the game Online or Offline, and have your adventure synced across multiple devices and platforms.
Free spins, Re-spins, Bonus games, Jackpots, as well as Hourly and Daily Bonuses.
Simple statistic displayed to help you keep track of your big wins and improve your strategy.
Tournament mode for those who require a daily challenge.
At the end of the journey, there is a Jackpot Room for you! Epic stakes for an epic quest 😉
The game is living and breathing – bringing you new updates, features, characters and stunning worlds to explore. You won't get bored with us!
Scatter Slots Links:
iOS Link: https://apps.apple.com/us/app/scatter-slots-epic-adventure/id944158857
Android Link: https://play.google.com/store/apps/details?id=com.murka.slotsera&hl=en_US (Graphics may differ from Iphone)
Company: Murka
Genre: Casino Games
Rated: 12+
Offers in-app Purchases
Hey Casual Gamers!  Ever play a casual casino gaming app and wished just once…I wonder what a big win would feel like?
Of course, we all would want this experience in real life.  I mean, could it feel the same way simulated?
In Scatter Slots, I decided to go all in every time to see how far it could take me.  Interested in how it turned out?  Pull the handle and lets get random in this casual review!
Gameplay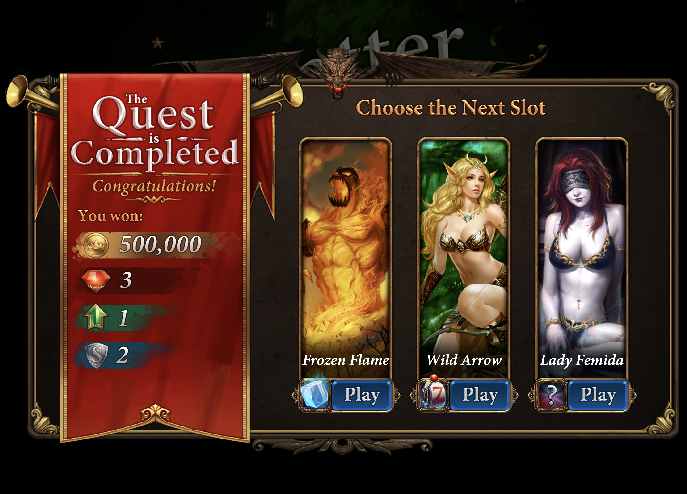 Get ready for a regal slot experience!
After a brief tutorial (It's a slot machine, not really much to miss unless you are under 21!) you are given one slot at a time to complete quest that give rewards and other prizes!
This was the first casual slot app that made me feel like I was actually playing something bigger than the slot game.  I must admit I felt exceptionally lucky throughout my playtime.
Questing in slots should indeed be an idea implemented across all slot apps.  While I get the thrill of playing, the questing and rewards given keep me playing!
Graphics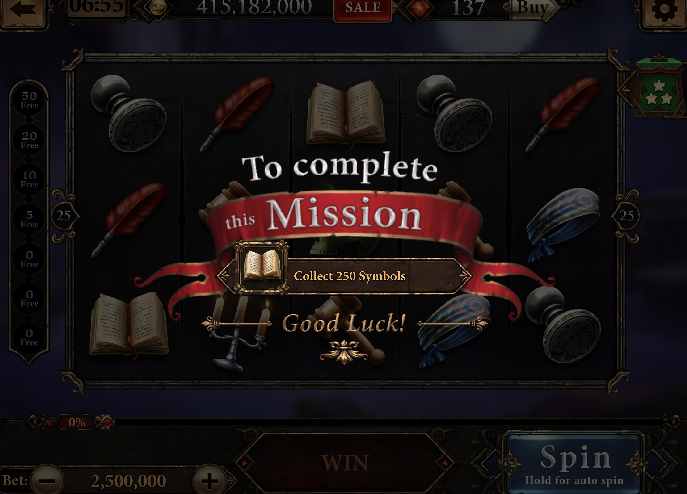 These are next level graphics!  The pictures may not do this casual app justice, but the video will hopefully correct that issue (It's hard running your own server, but it shall be fixed before the next review)!
There's no real repeating theme in each slot which is an absolute joy!  Each slot has it's own way to win free games and additional bonuses.  It really comes down to picking which one you like.
Hitting the big wins on every slot feels amazingly epic.  With a hefty amount of coins to start off, closing your eyes and spinning on max bet is visual rewarding and exciting!
Music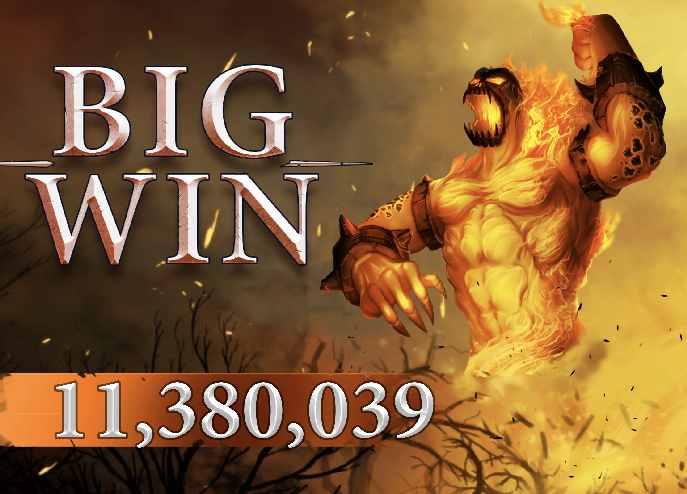 Now it's a little hard to wonder how to grind this casual app music wise.  The in game sounds are pretty awesome and in some cases much needed.  At the same time, Scatter Slot's soundtrack is nothing inspirational.
I've always enjoyed playing music while in a casino hall to put me in the zone, or more likely, zoning out waiting on someone to finish.  So I'm really surprised I never went for the playlist while playing Scatter Slots.  It could have been all the massive winning I was doing or other issues, but the in game sound was enough to sate my casual needs.
Controls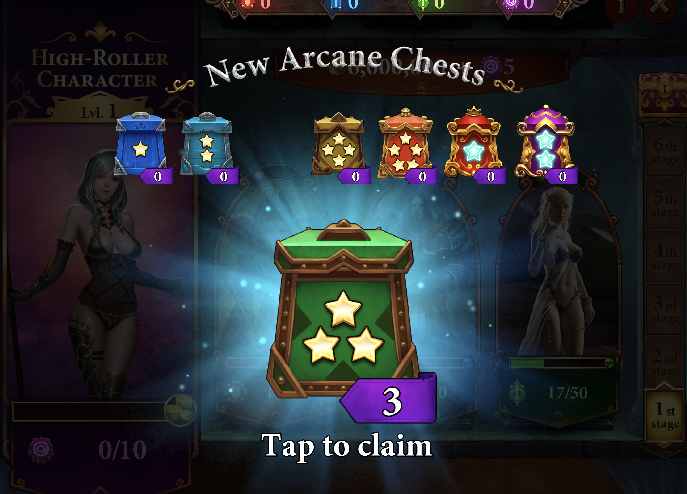 Thankfully, navigation of Scatter Slots is pretty straightforward.  There's tons of clicking (naturally) and the auto-spin feature is easy to activate.
Learning how much to bet to complete a quest will more than likely be your biggest challenge.  While my journey of max betting had some insane highs, it ended abruptly while attempting an rather easy quest!
This feels more like an interactive ride than a it does a normal casual slot app.  A ride I'm building up on free coins to take again!
The Power of in-app Purchases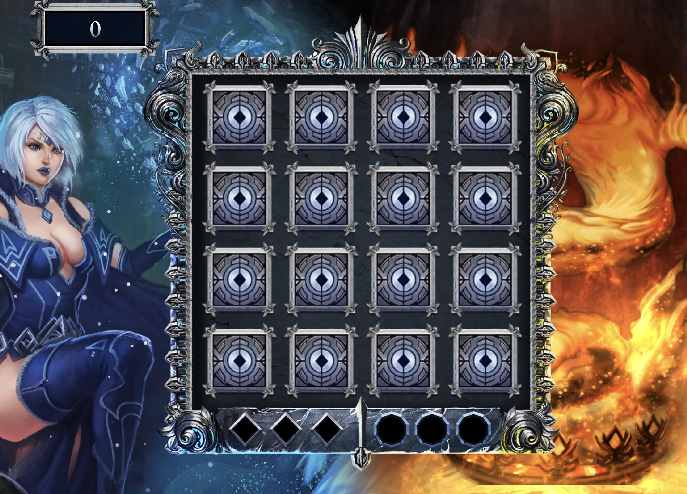 As usually, many casino in-app purchases come with some sort of hesitation.  The simple fact that you can put in a few bucks for coins and then run a very real chance losing everything in a few spins doesn't appeal to me that much.
At the top of my max bet madness, I was up about 2 billion dollars.  Had it been in reality, this would be the rich casual app gamer!
In truth, I blew it all attempting to complete a quest on the higher level slots.  The only way to access the higher slots is to complete the quests given.
Some of the quests are easy, but most of them are really random.  It's the random ones that will snatch up all the free gold given.  Casual gamer beware!
The Verdict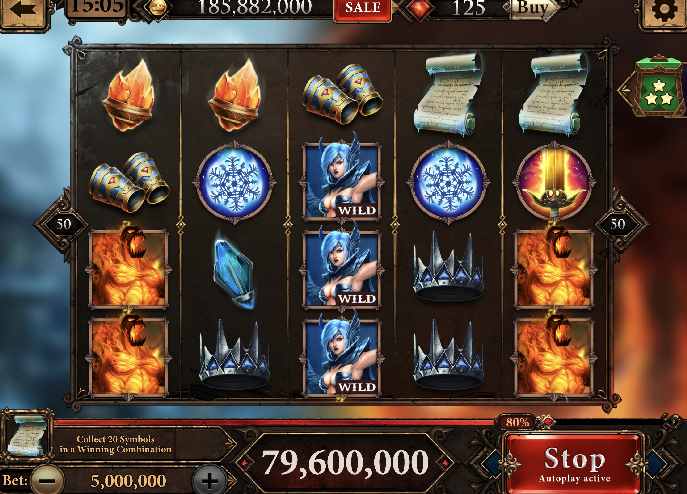 Leaving the salt from losing two billion coins aside, this was one hell of a ride!  If you are looking for some slots with some additional actions, Scatter Slots offers it in free spins!
Naturally, being drawn to a casual slot app isn't that hard to do.  Scatter Slots gave me a feeling of completion after each mission, not to mention additional coins and items.
This felt more like a journey than it did a casino game.  Should this be the trend going forward, I can see myself creating a casino section on my phone!
Unlocked all the slots and ready to tell the world?  Drop a comment in the section below, and tell us how you got all the epic RNG!
Happy Gaming, and as always, keep it casual!
Scatter Slots Overall Rating: 5/5
Scatter Slots Links:
iOS Link: https://apps.apple.com/us/app/scatter-slots-epic-adventure/id944158857
Android Link: https://play.google.com/store/apps/details?id=com.murka.slotsera&hl=en_US (Graphics may differ from Iphone)
Company: Murka
Genre: Casino Games
Rated: 12+
Offers in-app Purchases
About Post Author