PUBG: NEW STATE Review!
"WE ARE NEXT-GEN BATTLE ROYALE
※ Introducing PUBG: NEW STATE, the new Battle Royale developed by PUBG STUDIOS, the company behind PLAYERUNKNOWN'S BATTLEGROUNDS (PUBG).
In PUBG: NEW STATE, 100 players will fight with various weapons and strategies until only one party remains.
Utilize gear, vehicles, and consumables to survive the shrinking battleground to become the "last man standing"."
iOS Link: https://apps.apple.com/us/app/pubg-new-state/id1542727626
Android Link: https://play.google.com/store/apps/details?id=com.pubg.newstate&hl=en_GB&gl=US
Company: KRAFTON Inc
Genre: Battle Royale
Rated: 12+
Offers in-app Purchases
Gameplay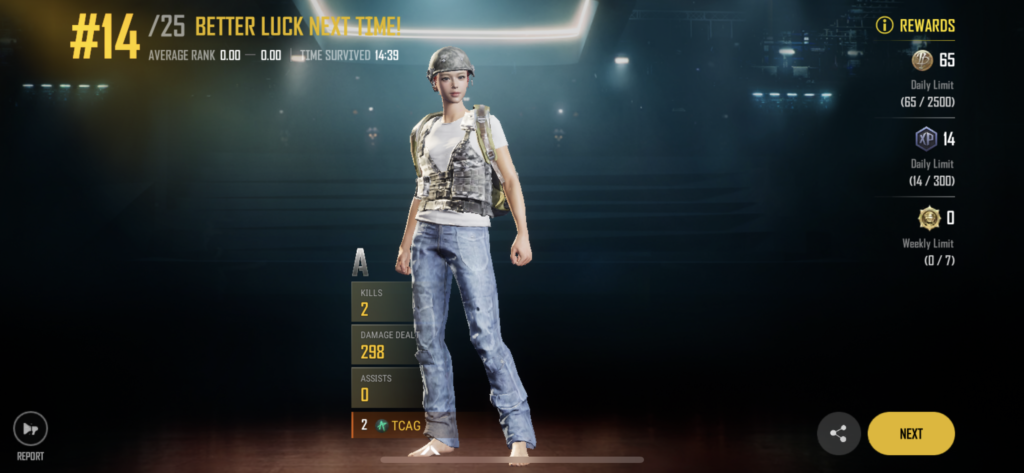 As you may or may not know, I love Battle Royale games, especially PUBG Mobile. So when I found out there was going to be a sequel, I was more than pumped to give it a go! Now it's finally here, I have a lot to say about it…
First impressions; not a lot about the game has changed. It's still your standard Battle Royale game, but it's set in 2051 on a map called Troi. However, it did take me a while to realize that it was set in futuristic times – it looks like a standard map until you go up to a vehicle. There are two new vehicles: the Volta and Vulture. The Volta is a brand new car, while the Vulture is a two-wheeler that operates similar to how the motorcycles did in the original game.
On top of this, there's also a new tram system that essentially operates as moving safe houses, allowing you to move around the map freely without the threat of being killed! They're bulletproof and are a lot faster than having to move around on foot/by vehicle.
Graphics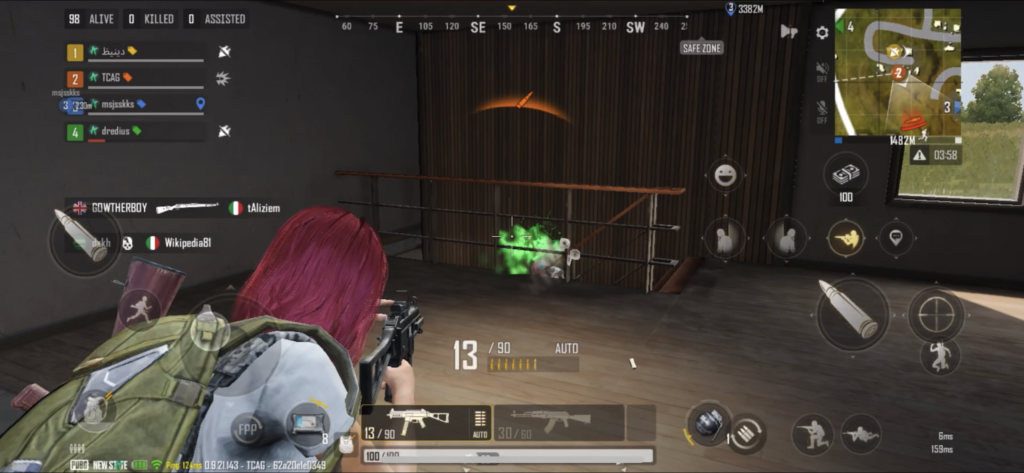 It doesn't look like any improvements have been made to the graphics, but that's not a bad thing in my eyes. I really enjoy the visuals and love the dark style of it!
Music & Sounds
The audio is the same as the original game, with the only thing you being able to hear most of the time are the footsteps of other players. This is great because it means you can keep a good lookout for other players using your hearing as well as your vision!
Controls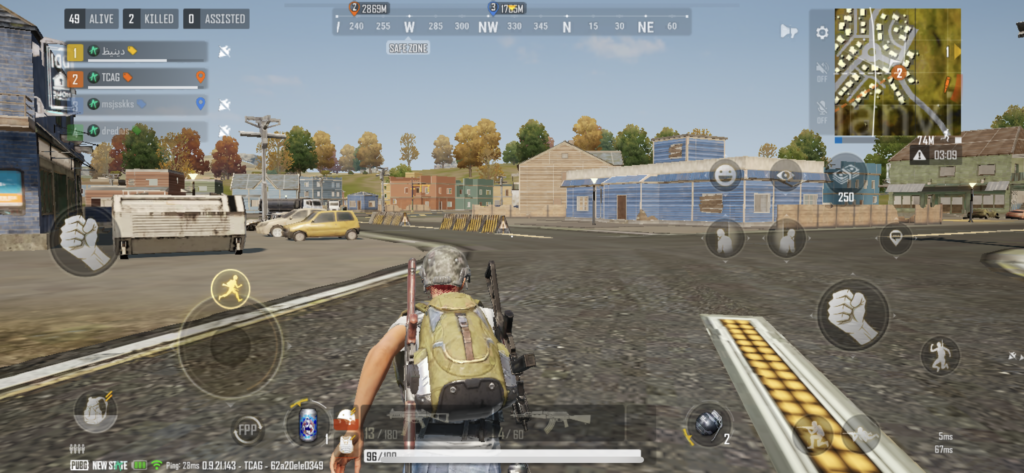 Again, not much has changed with the controls either. There's a virtual joystick to move around and then you have all of your attacking buttons on the right! I like the layout of the controls but if you don't, you can actually change them in the settings!
The Power of in-app Purchases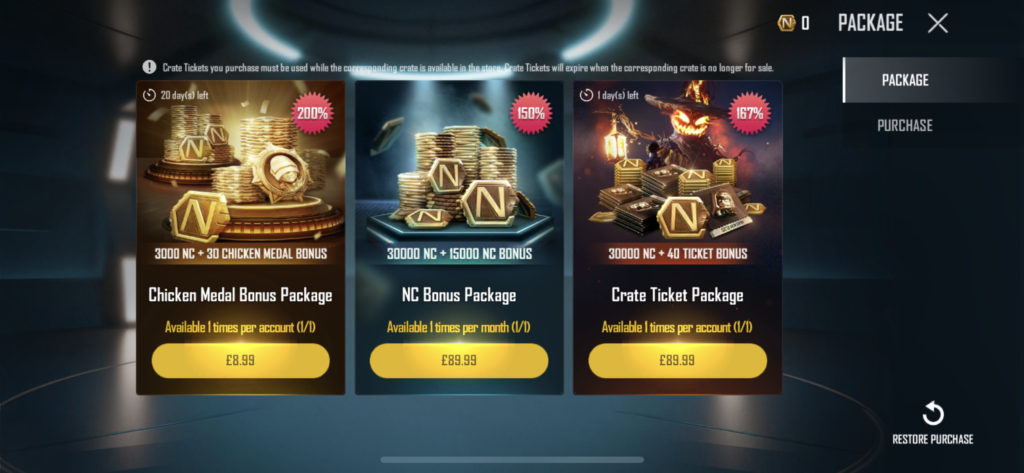 Package
Chicken Medal Bonus Package for £8.99
NC Bonus Package for £89.99
Crate Ticket Package for £89.99
NC
300 NC for £0.89
1,500 NC for £4.49
3,600 NC for £9.99
9,300 NC for £26.99
15,000 NC for £44.99
30,000 NC for £89.99
The Verdict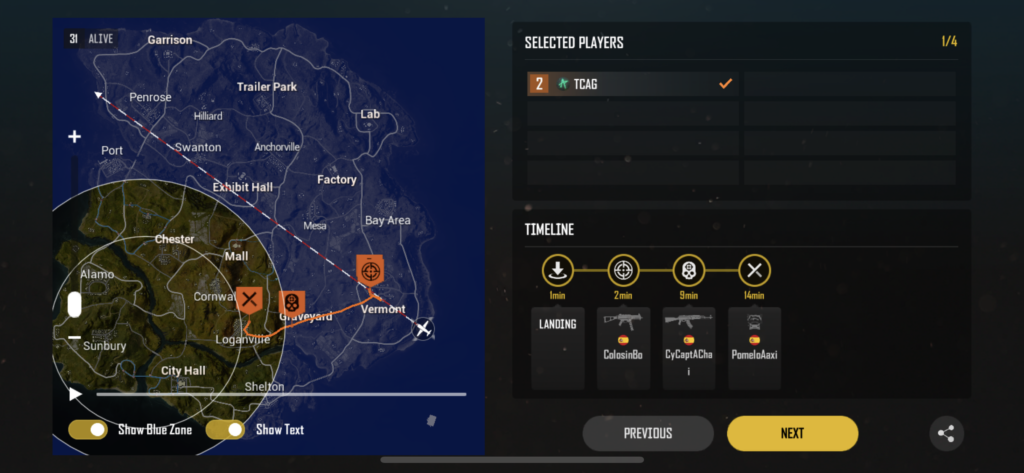 PUBG: NEW STATE is pretty much the same game, just with a few new additions. Is it worth playing this? In my opinion, yes. However, I wouldn't play it instead of the original. If you're someone who's been playing the Battle Royale game for a while, you're hardly going to want to start from scratch. On the other hand, if you are completely new to this, then start with this game as there will be a lot more newbies!
If you decide to download PUBG: NEW STATE, let us know what you think and if you agree or disagree with any of the things we said. Happy gaming and stay casual!
PUBG: NEW STATE Overall Rating: 4/5
iOS Link: https://apps.apple.com/us/app/pubg-new-state/id1542727626
Android Link: https://play.google.com/store/apps/details?id=com.pubg.newstate&hl=en_GB&gl=US
Company: KRAFTON Inc
Genre: Battle Royale
Rated: 12+
Offers in-app Purchases
About Post Author