FRAG Pro Shooter Review!
"Get ready to play the BEST EVER HERO SHOOTER! DESIGNED for mobile devices, FRAG Pro Shooter is the perfect FPS experience for your phone or tablet!
REAL-TIME TEAM DUELS!!
Challenge thousands of players in FAST and INTENSE real-time 1v1 matches!
Control your character in First-Person or Third-Person View – they will shoot AUTOMATICALLY!
SWITCH RAPIDLY between your heroes and get the advantage!
Dying isn't that bad: RESPAWN INSTANTLY as another character!
ASSEMBLE THE MIGHTIEST TEAM!!
Build your BATTLE DECK to fit your game style: offensive, defensive or balanced!
Over 40 UNIQUE CHARACTERS to choose from to make your Battle deck!
Each character has a UNIQUE POWER to turn the tides of a fight: try them all to find combos!
UPGRADE your character to make them even more awesome!
MAKE FRIENDS, RIVALS, AND BECOME A SUPERSTAR!!
Expand your FAN BASE to become POPULAR!!
Join a CLUB or create your own to become a famous team!
RECORD AND SHARE your games and decks, and check others to become better!
TIPS
– Every character has their strengths and weaknesses: try them all to see which are best for you!
– Attack the enemy shields to get a lot of points, but beware of ambushes!
– Check your missions for amazing rewards!" 
FRAG Pro Shooter Links:
iOS Link: https://apps.apple.com/il/app/frag-pro-shooter/id1314391359
Android Link: https://play.google.com/store/apps/details?id=com.ohbibi.fps&hl=en_GB
Company: Oh BiBi
Genre: Action
Rated: 12+
Offers in-app Purchases
Gameplay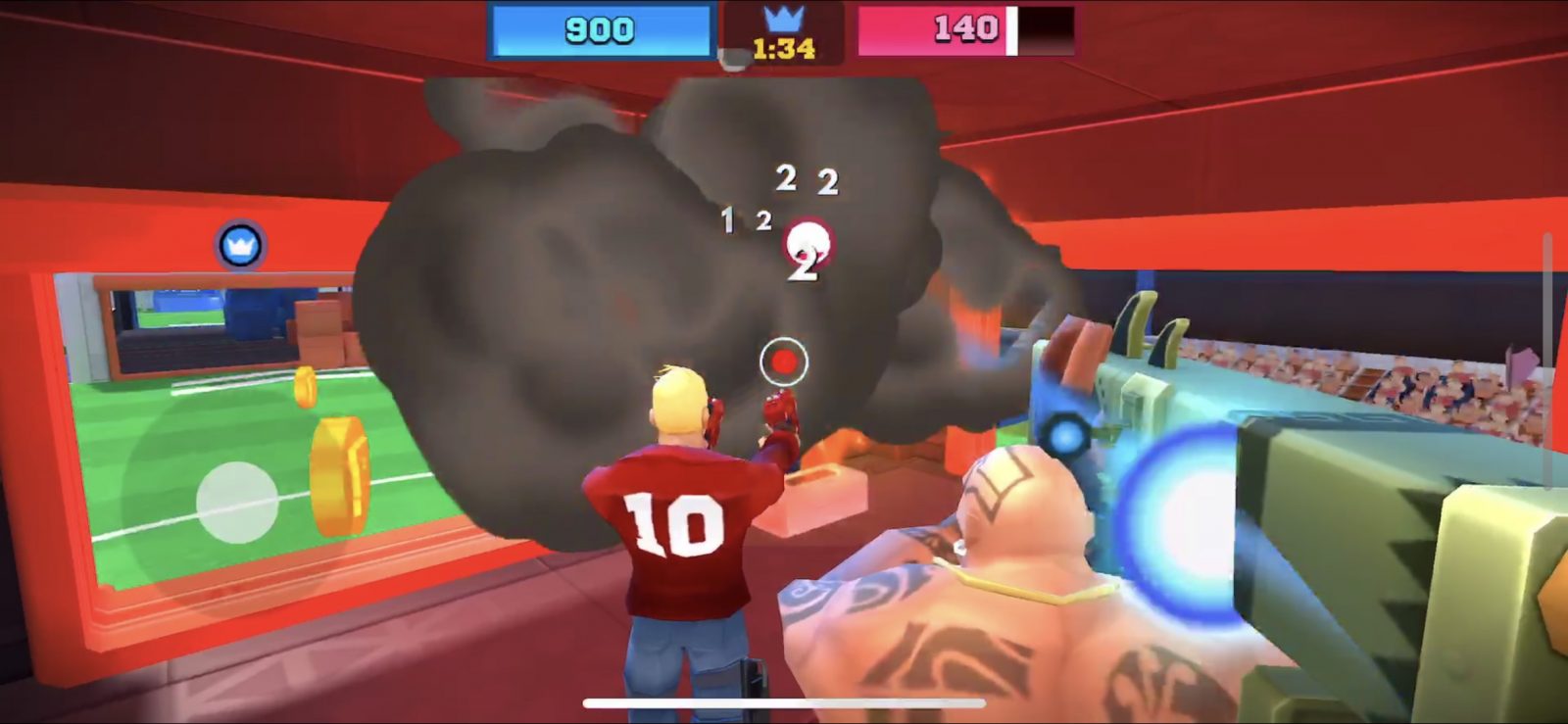 As you start FRAG Pro Shooter, there's a short cut scene that explains what's going on and how you fight. In the first round, all you have to do is destroy the two red targets of the opposing team and shoot any bots that get in your way. They won't shoot you back so it's a pretty easy task.
In the second round, you're told that the bots are going to shoot back at you. So not only do you need to destroy the targets, you now have to defend yourself against the bots. This round was also pretty easy considering.
And in the third round, instead of bots, you're placed against real players. Here's where it gets tricky because they don't seem to place you up against people with similar abilities because I kept being killed so easily. It seemed like the opposing team had a lot more skill and experience in the game which didn't seem to be fair.
You have 3 minutes and 30 seconds to score the most points – the game can also end early if you destroy the enemies.
Graphics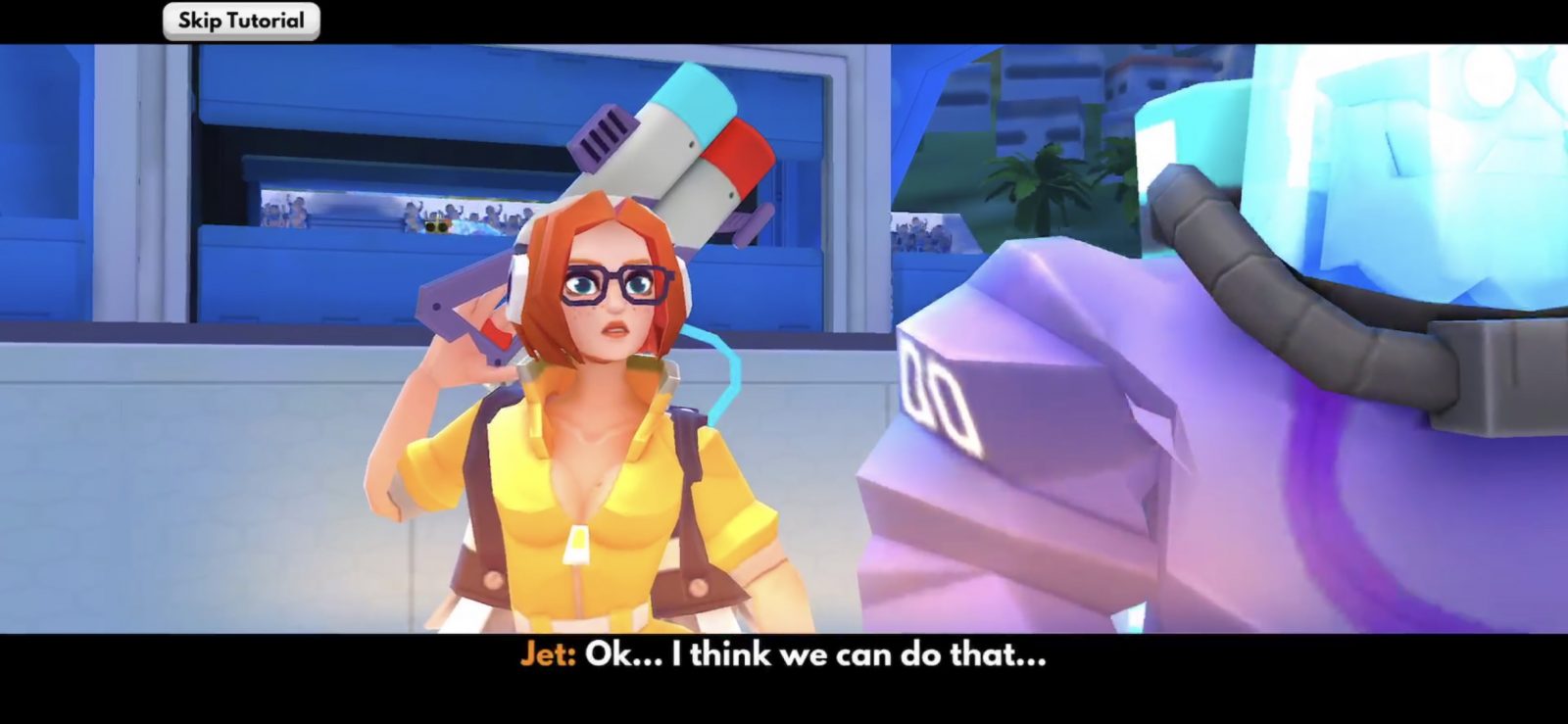 The graphics for FRAG Pro shooter remind me of a slightly lower budget version of Fortnite – and I like it! It's colorful, well designed, and the characters don't lag at all. The only thing I would say is that there's water surrounding the playing field and you're not told that you'll transfer to a new character if you fall in.
Music & Sounds
As you're in a playing field, there is an audience surrounding you and they're cheering their teams on. You can, of course, hear the guns shooting, a warning when frenzy mode is on and when someone else is shooting at you. The music in the background is very lowkey which is nice because it isn't annoying and doesn't ruin the gameplay.
Controls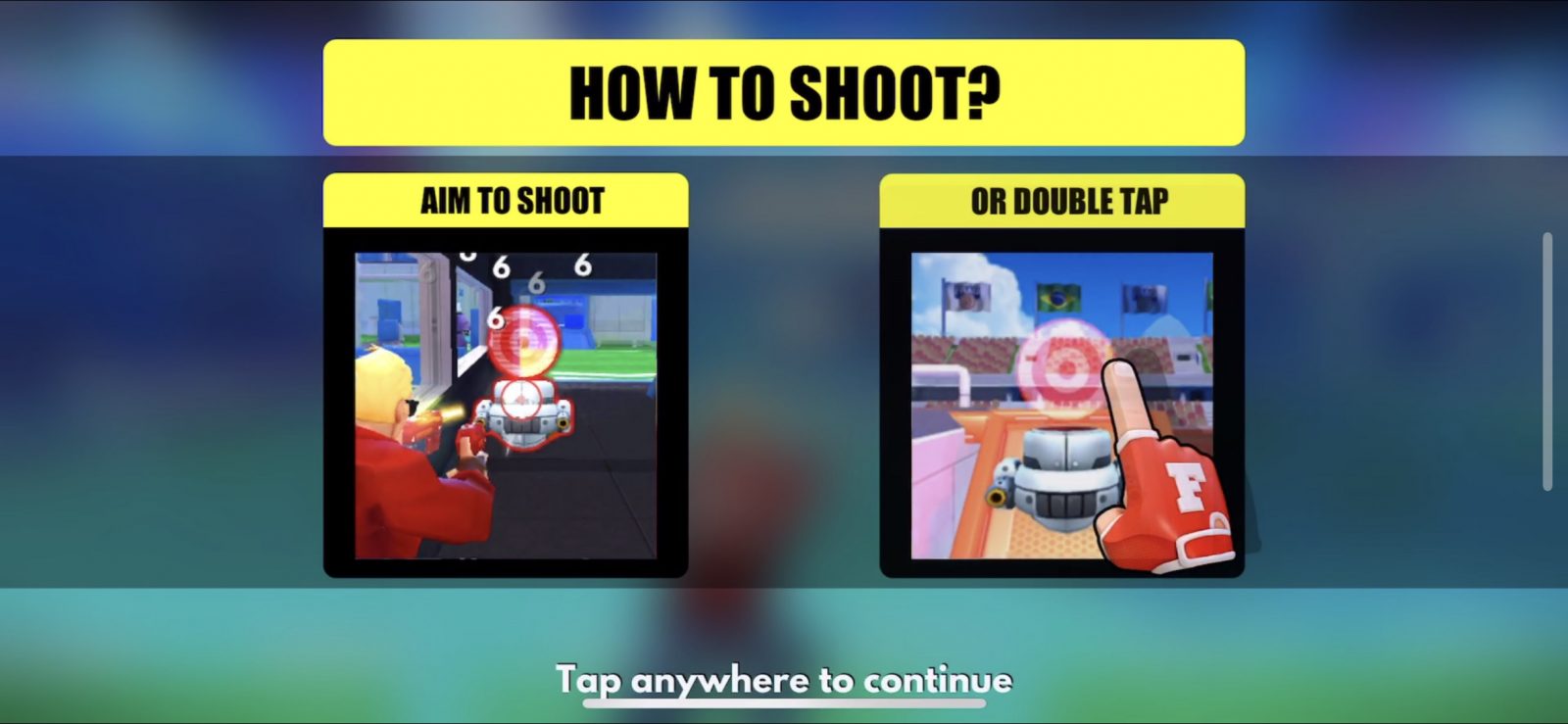 The controls are fairly easy to follow and don't become complicated at any point. To move, just drag the virtual joystick around, to aim you drag the right-hand side of the screen However, to shoot you have an option. You can either just aim and it'll automatically shoot or you can tap. I went with automatic as it was much easier to focus on everything at once and I am pretty sure there's no one who doesn't use the automatic feature on FRAG Pro Shooter.
The Power of in-app Purchases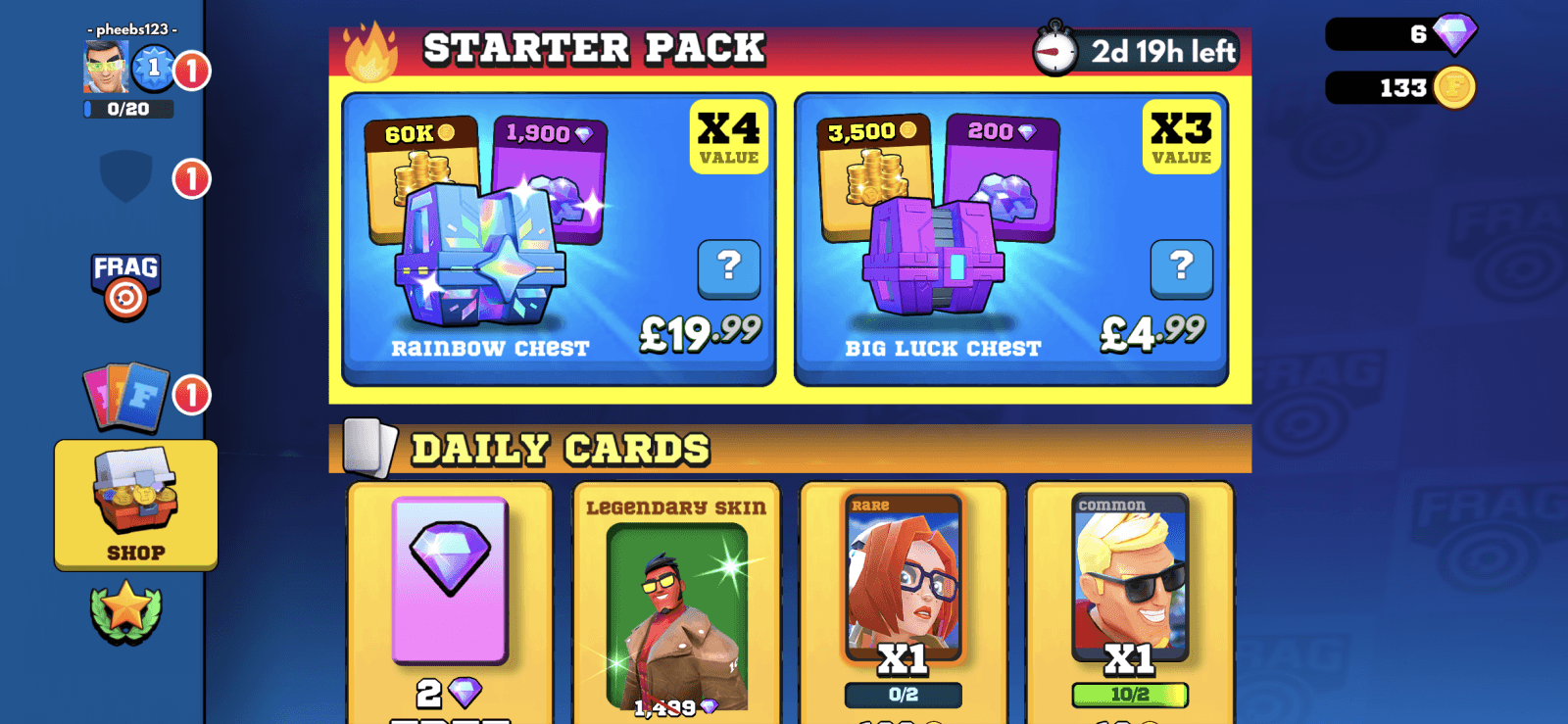 There's an array of items you can purchase from the store. These include packs, daily cards, chests, diamonds, and gold.
Packs
3,500 gold, 200 diamonds and the Big Luck Chest for £4.99
60k gold, 1,900 diamonds, and the Rainbow Chest for £19.99
Daily Cards
2 diamonds card for free
Dan card for 1,199 diamonds
Jet card for 100 gold
Dan card upgrade for 10 gold
Chests
Warrior chest for 250 diamonds
Big Luck Chest for 750 diamonds
Rainbow Chest for 2,000 diamonds
Diamonds
50 diamonds for £1.99
800 diamonds for £9.99
2,250 diamonds £19.99
7,000 diamonds for £48.99
15,000 diamonds for £99.99
Gold
1,000 gold for 50 diamonds
10,000 gold for 500 diamonds
50,000 gold for 2,500 diamonds
100,000 gold for 5,000 diamonds
The Verdict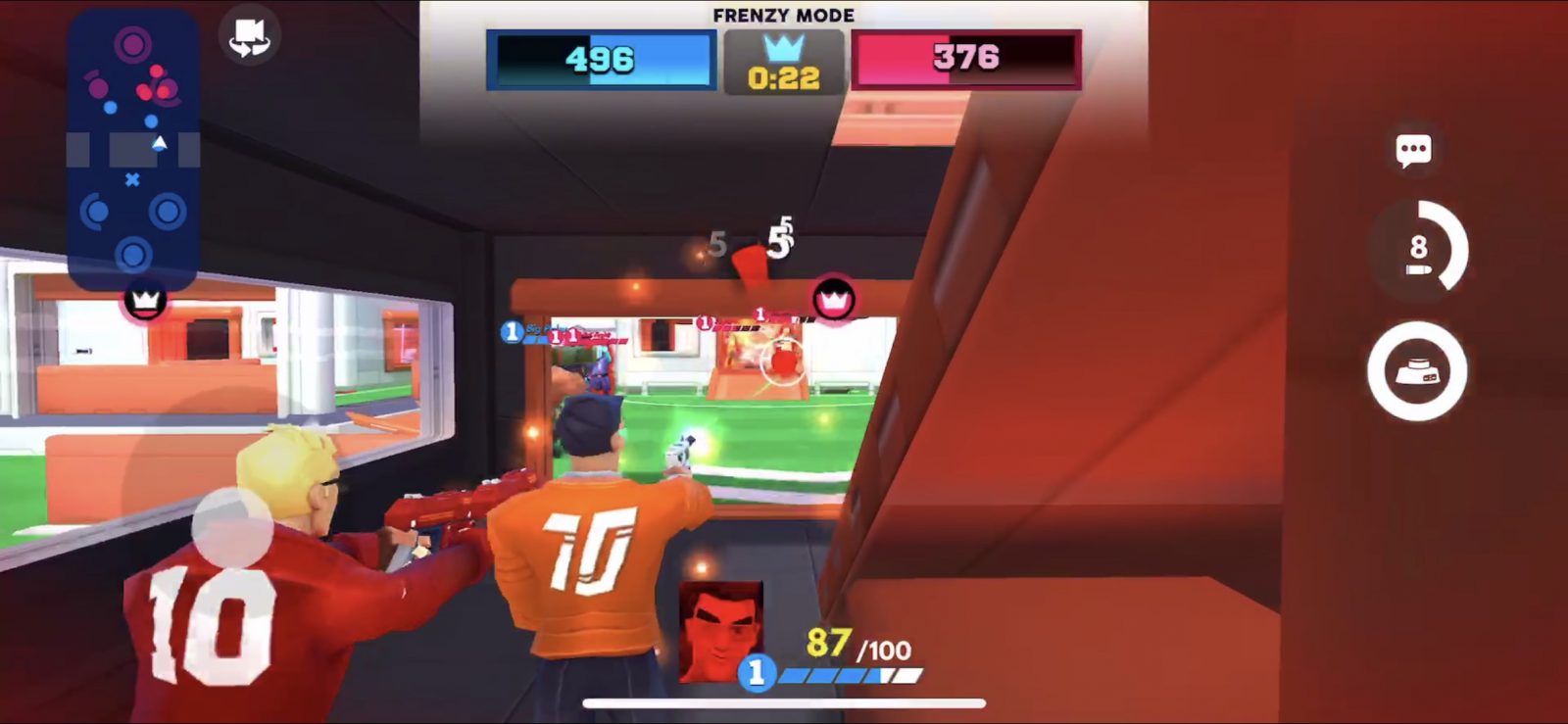 FRAG Pro Shooter is definitely up there with my favorite shooting games. It's engaging, fun, addicting and doesn't last too long. As I said, each game lasts up to 3 minutes, so there's no chance of getting bored.
I am most definitely going to keep FRAG Pro Shooter on my phone! I feel like this might be my new obsession, oops!
If you decide to download FRAG Pro Shooter, let us know if you agree or disagree with any of the things we said. Happy gaming and stay casual!
FRAG Pro Shooter Overall Rating: 5/5
iOS Link: https://apps.apple.com/il/app/frag-pro-shooter/id1314391359
Android Link: https://play.google.com/store/apps/details?id=com.ohbibi.fps&hl=en_GB
Company: Oh BiBi
Genre: Action
Rated: 12+
About Post Author