Auto Defense
**GAME FEATURES**
EXCITING REAL-TIME STRATEGY
Build an array of Turrets that fire endlessly (and automatically) at any invaders.
Mix and merge Turrets in the heat of battle to boost their power and unleash new abilities.
Discover endless synergies and strategies to squash the enemy!
A CUSTOMIZABLE ARSENAL
Complete missions to earn rewards, including Turret parts.
Upgrade your Turrets and craft brand-new defenses between battles.
Utilize each Turret's unique abilities, including freezing foes, poison, long-range, and other tactical tricks!
ALWAYS MORE TO EXPLORE
Unlock wild new worlds filled with fresh challenges and exciting environments, including frozen tundra, sand-swept deserts, and even lands beyond the stars!
Take on weekly events with unique missions to earn exclusive prizes and collectibles!
Auto Defense Links:
iOS Link: https://apps.apple.com/us/app/auto-defense/id1488589379
Android Link: Link not available
Company: Ludigames
Genre: Games
Rated: 12+
Offers in-app Purchases
Hey Casual Gamers!  It's been a while since I've found a good tower defense game!  Auto Defense offers a unique style of play as you can co-op and defense you base with another player!
Is it worth your casual time?  Set up your best defense and dive into this causal review!
Gameplay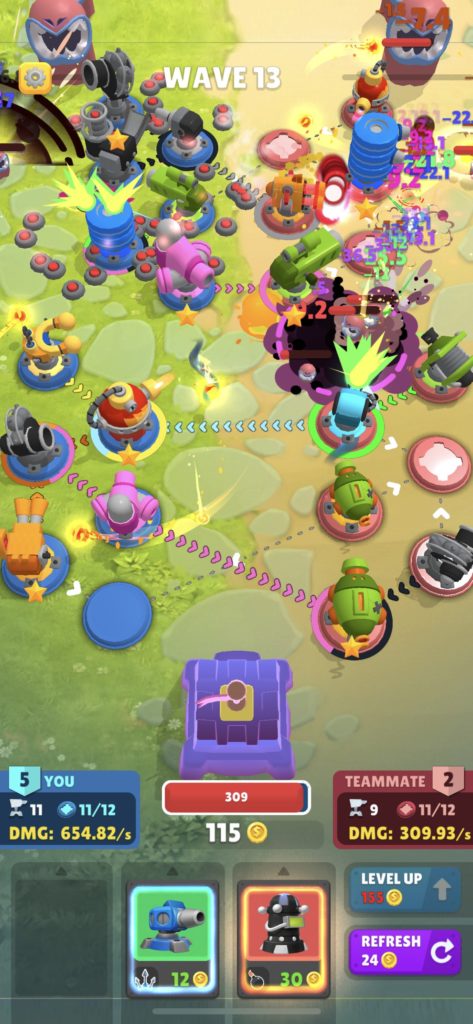 Aliens are coming to attack your base!
Okay, so the story is flimsy, but the objective of Auto Defense is to stop these cartoon looking aliens for destroying your base.  with over 45 towers each defense is unique.
Towers merge towers during gameplay to upgrade their stats!
The base HP increases as towers are upgraded outside the game.  In the game towers merge to gain additional powers and more dps.
Duo defense is where Auto Defense really shines for me.  Not only do you get a partner to deal with two waves, towers can share powers with your teammate.
Graphics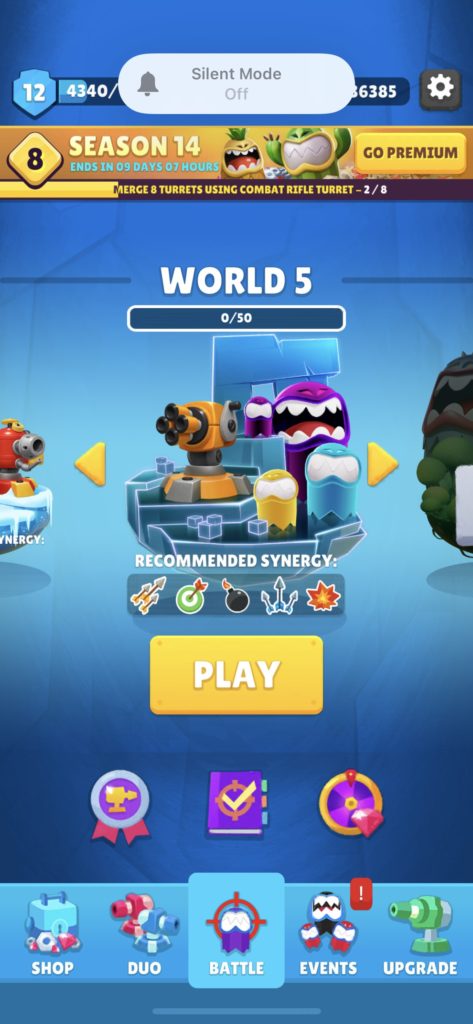 Wow, this casual app animation goes rather well with the game!  The enemy sprites come in different shapes and sizes and all have unique abilities.
The landscape is highly interactive as well!  There's only a few instances when a tower will get stuck in place and the only way to move it is to transfer places with another tower.
It's not much of an issue until you are ready to sell the tower and it can't be moved!
Music & Sounds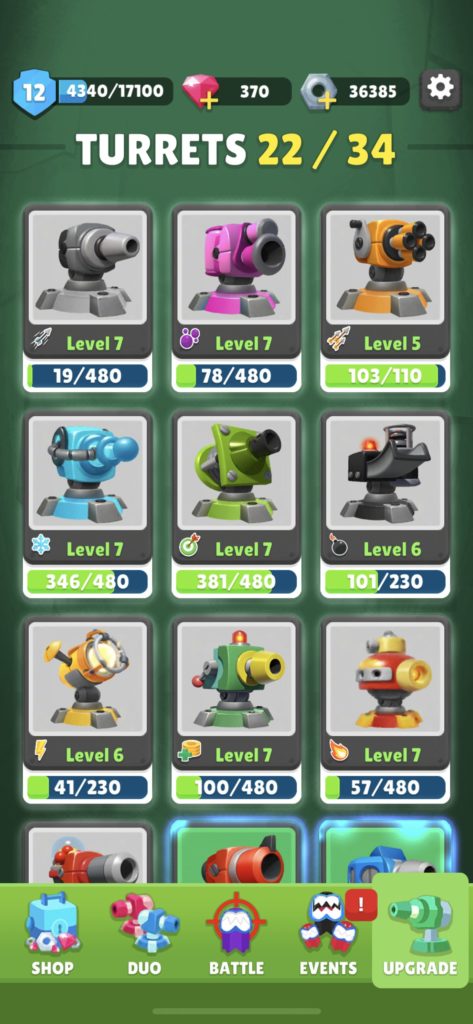 Auto Defense has a decent soundtrack and great sound effects.  Most of the turret gunfire is fits well with the music.
There is, however, one sound that will eventually catch you off guard.  When exploding a balloon full of aliens, the pop noise isn't pleasant at all.  It sounds like a loud laser popping a balloon underwater.
Other note worthy noises don't really help with gameplay, but it enjoyable enough to keep the sound on.  That said, Auto Defense could be played without sound and still be enjoyable.
Controls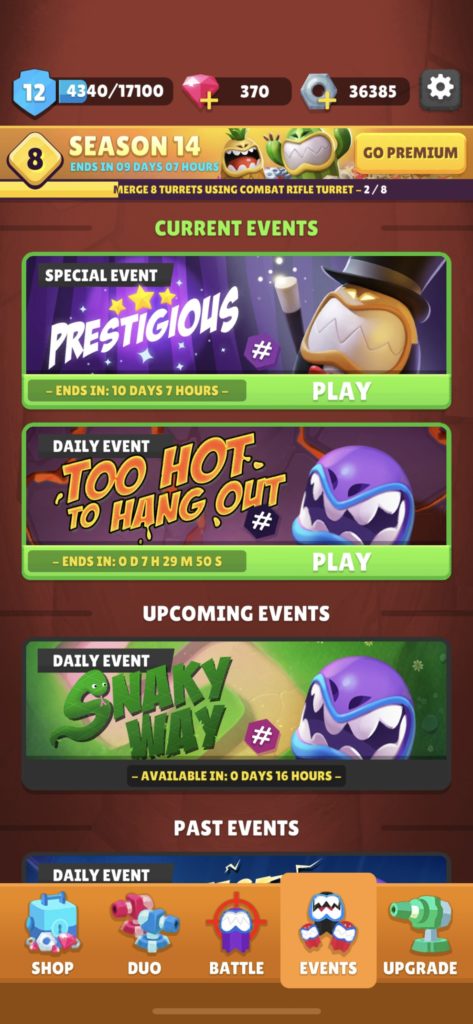 This casual app is a drag and drop adventure.  Sometimes there are issues with dragging a tower to the right location, but it's not game breaking.  It could be, because it was hard to adjust to at first.  Auto Defense will make noise if you drag over a tower, or if you make a mistake and don't put a tower on a platform.
It's something to watch out for those starting to play Auto Defense.  After a few games it becomes a non issue.
The Power of in-app Purchases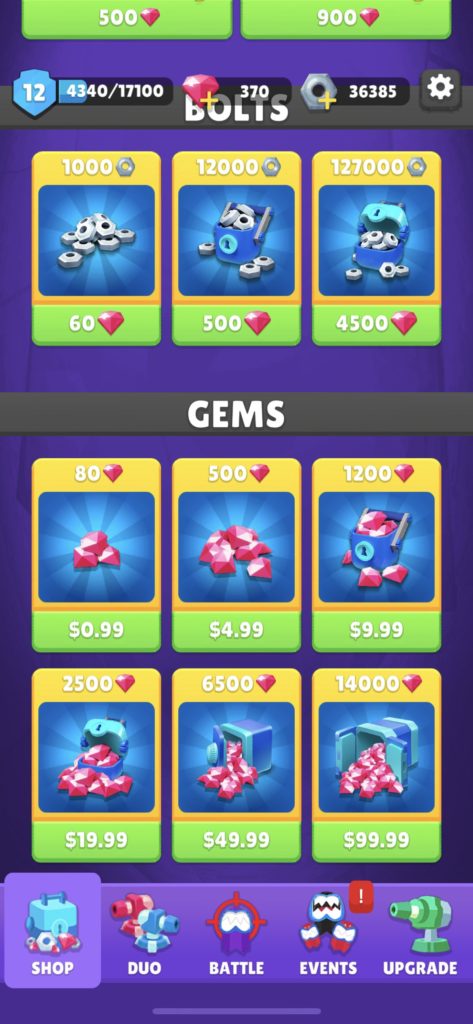 Auto Defense has a rather generous variety of purchasable items.  Thankfully, there's not many of in-game  currency to collect.  There are various chest that cost gems and upgrades to towers cost silver nuts to upgrade.
Each chest offers a good deal of nuts already, and it's possible to do well and clear levels with just ad rewards and events.
Should you choose to make a purchase, there are powerful towers you can claim before clearing levels.  This helps when it comes to duo battles, but again, it's not too necessary to do good.
The Verdict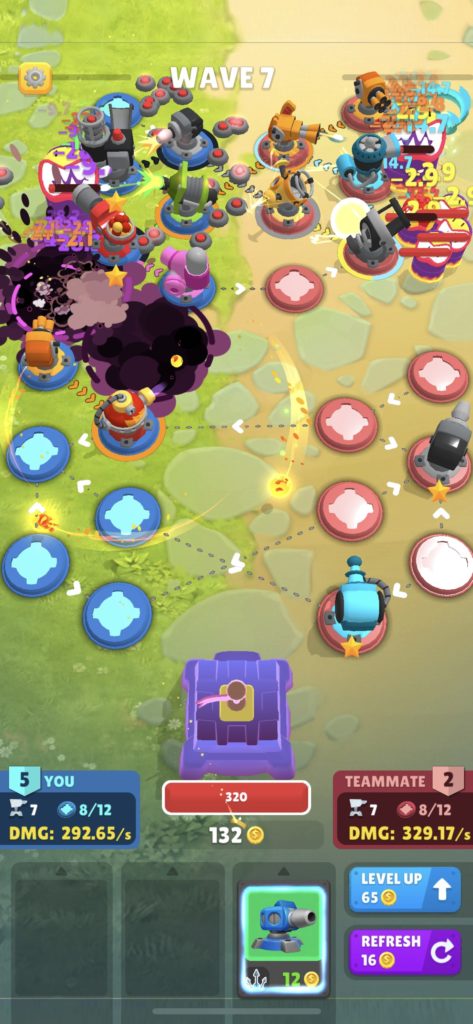 Overall, this casual game is a solid app.  With some tweaks and updates here and there, this is a casual app that will go distance.  As far as casual game play is concerned.
The great thing about Auto Defense is the level of challenge it brings with each update.  There's a bit of a learning curve to learn about the synergy of the towers, but once it's mastered Auto defense really shines.
Already a master at Auto Defense and waiting for a new update?  Drop a comment and let us know how you beat the last world!
Thanks stopping by thecasualappgamer.com!  Happy gaming, and as always, stay casual!
Auto Defense Overall Score: 4/5
Auto Defense Links:
iOS Link: https://apps.apple.com/us/app/auto-defense/id1488589379
Android Link: Link not available
Company: Ludigames
Genre: Games
Rated: 12+
Offers in-app Purchases
About Post Author