Grindstone Review!
"GRINDSTONE is a game of sword-slashing puzzle battles from the award-winning creators of Superbrothers: Sword & Sworcery EP, Might & Magic: Clash of Heroes and Critter Crunch!
Slay your way up to its treacherous peak where fortune, glory (and death) awaits!
It'll take sharp puzzle skills and an even sharper blade to cleave your way through the swarms of bloodthirsty Creeps dwelling within Grindstone's dungeons. Battle bosses, loot resources, discover long-lost blueprints for powerful gear, all while cleaving the innards from your deadly foes! Now with more than 200 levels of intense puzzle-battling madness!"
iOS Link: https://apps.apple.com/us/app/grindstone/id1357426636
Android Link: Not currently available
Company: Capybara Games
Genre: Puzzle, Apple Arcade
Rated: 12+
Gameplay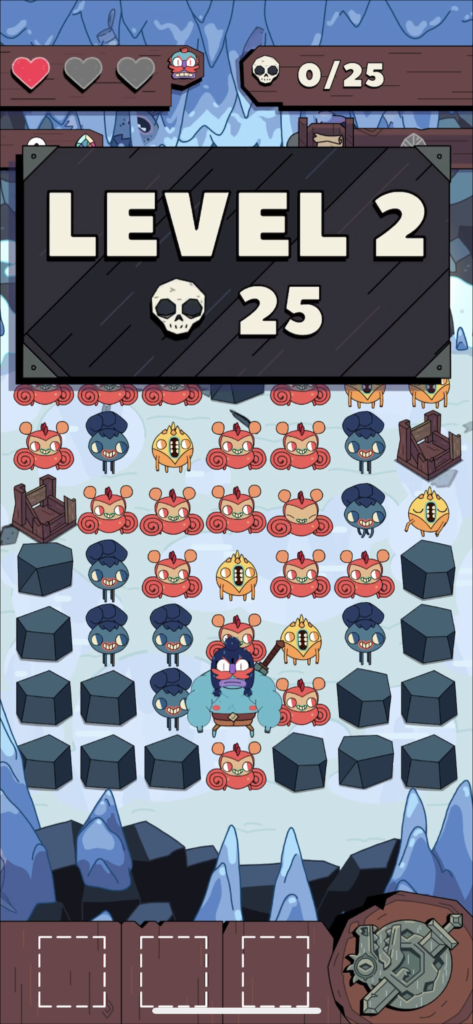 Before I downloaded Grindstone, I thought this was going to be another match-3 game and was disappointed because I expected more from Apple Arcade. Luckily, it's not a match-3 game at all and it's actually something I've never seen on the app store. The aim of the game is to swipe through and kill any Creeps that get in your way to reach the exit at the top of the screen. To do this, you can only attack the same colored Creeps during one move, so make sure to plan your moves carefully.
Graphics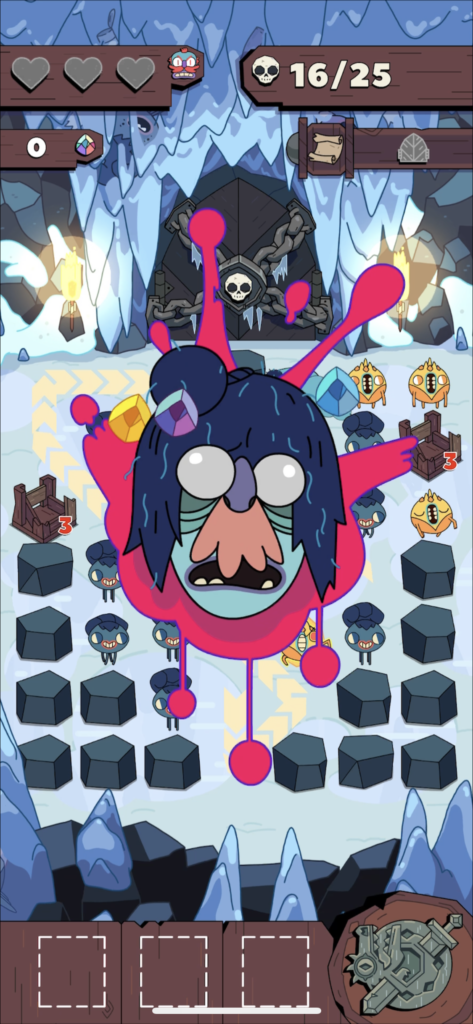 The graphics are brilliant for a game like this and the animation brings the whole game together. Each character has their own personality and it shines through what they look like.
Music & Sounds
I absolutely loved the music and sounds included in Grindstone. The music is very mysterious and intense, while the sounds of Jorj fighting the Creeps just winds the whole thing together. Of course, you could totally get away with playing this game on mute, but I feel like it's a much a better experience with the music and sounds.
Controls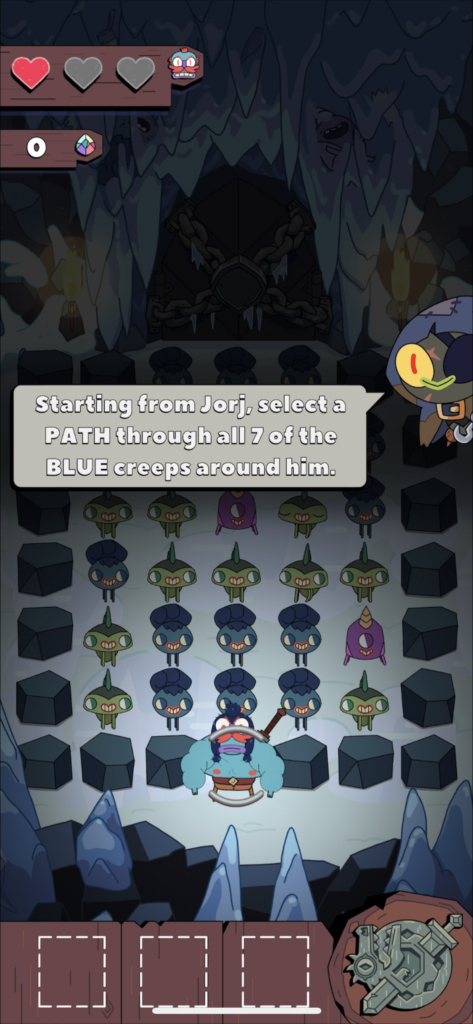 To control Jorj, you need to drag over the Creeps and then press the Attack button to kill them. It really is as simple as that!
The Power of in-app Purchases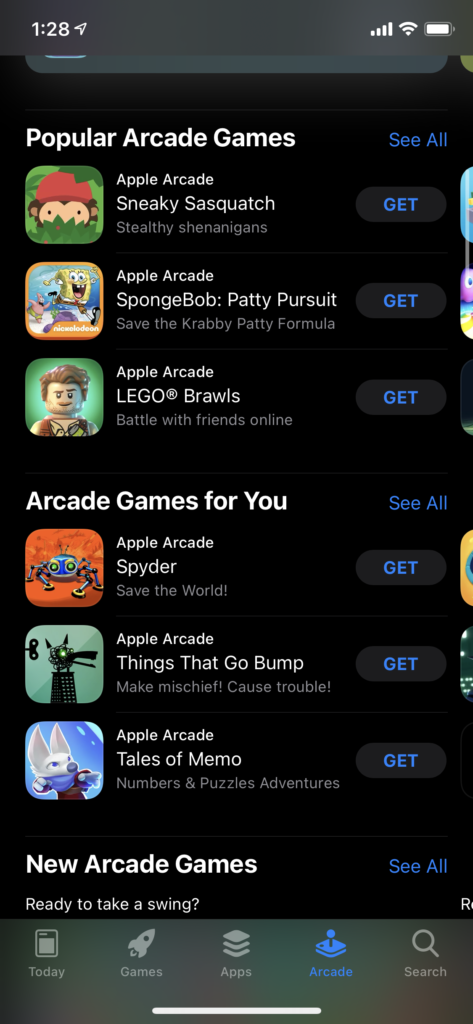 As Grindstone is part of an Apple Arcade subscription (£4.99 a month) it has no in-app purchases or ads.
The Verdict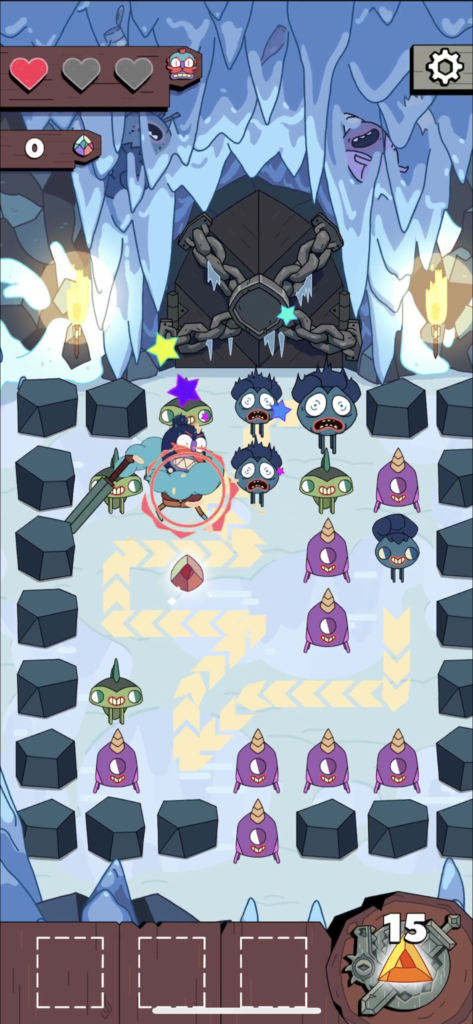 Grindstone is a great time waster game for when you only have a few minutes spare. I absolutely loved the basis of the gameplay and how easy it was to control, but the levels were definitely challenging at times. It's important to keep focused on where you're moving to because the slower you take to complete the level, the more likely you are to get attacked by Creeps.
If you decide to download Grindstone, let us know what you think and if you agree or disagree with any of the things we said. Happy gaming and stay casual!
Grindstone Overall Rating: 3/5
iOS Link: https://apps.apple.com/us/app/grindstone/id1357426636
Android Link: Not currently available
Company: Capybara Games
Genre: Puzzle, Apple Arcade
Rated: 12+