King Rabbit Review
Guide the King Rabbit through perilous levels to save your rabbit citizens and recover your kingdoms' treasure. Levels are filled with puzzle elements and traps that will challenge you. Some levels are more thinking-based while others are more action-based. –RareSloth
King Rabbit Links
IOS:  https://itunes.apple.com/us/app/king-rabbit-classic/id1073389796#?platform=iphone
Andriod:  https://android-apk.net/app/king-rabbit/1073389796/
Company:  RareSloth, LLC
Rated:  9+
Includes In-App Purchases
Hey Casual Gamers!  For some reason or another, I've been in a puzzling kind of mode lately!  Most of the time I'm busy doing other things throughout the day, so when I can get my hands on a good casual app that also challenges me, it's a win for everyone!  Let's see if King Rabbit can find a spot on my phone!
Gameplay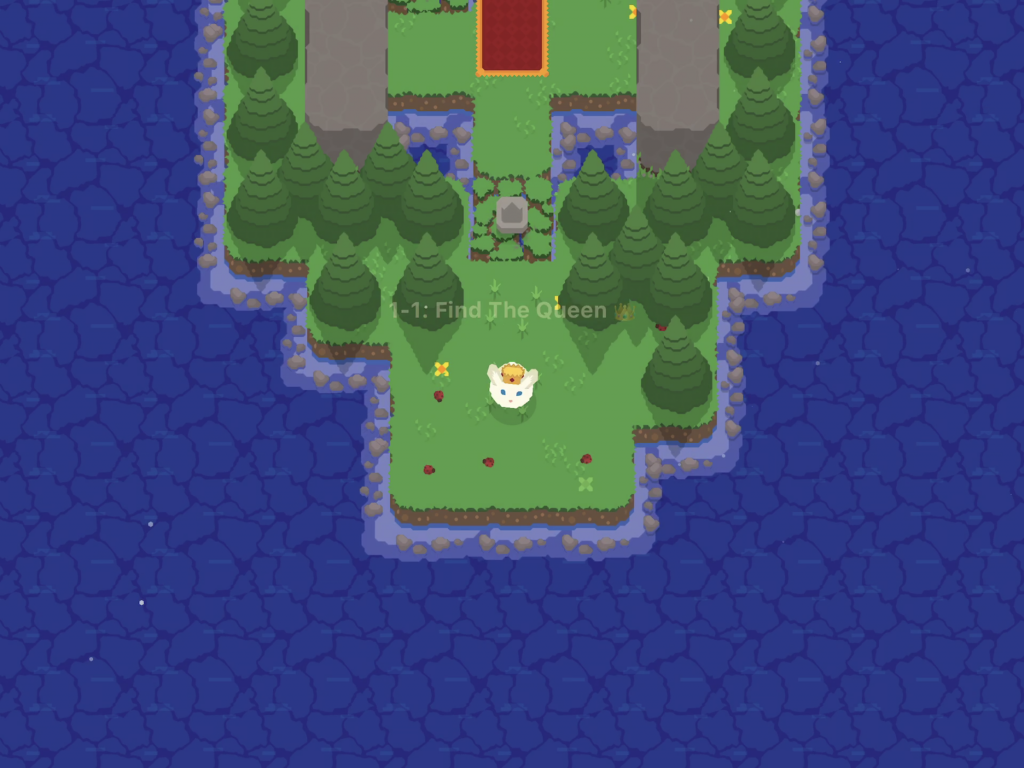 Amazingly, King Rabbit gets right to the point as soon as it's downloaded.  You are the King of the rabbits, and someone decided to trap your Queen!  It's up to you to move King Rabbit safely to his goal and help rescue the Queen!
Now that we got all that out of the way, this app is one of the most satisfying puzzlers you will play on your phone!  After getting the hang of what's going on in the game, the main menu opens the door to the other gaming modes and a chance to make your own level!
Graphics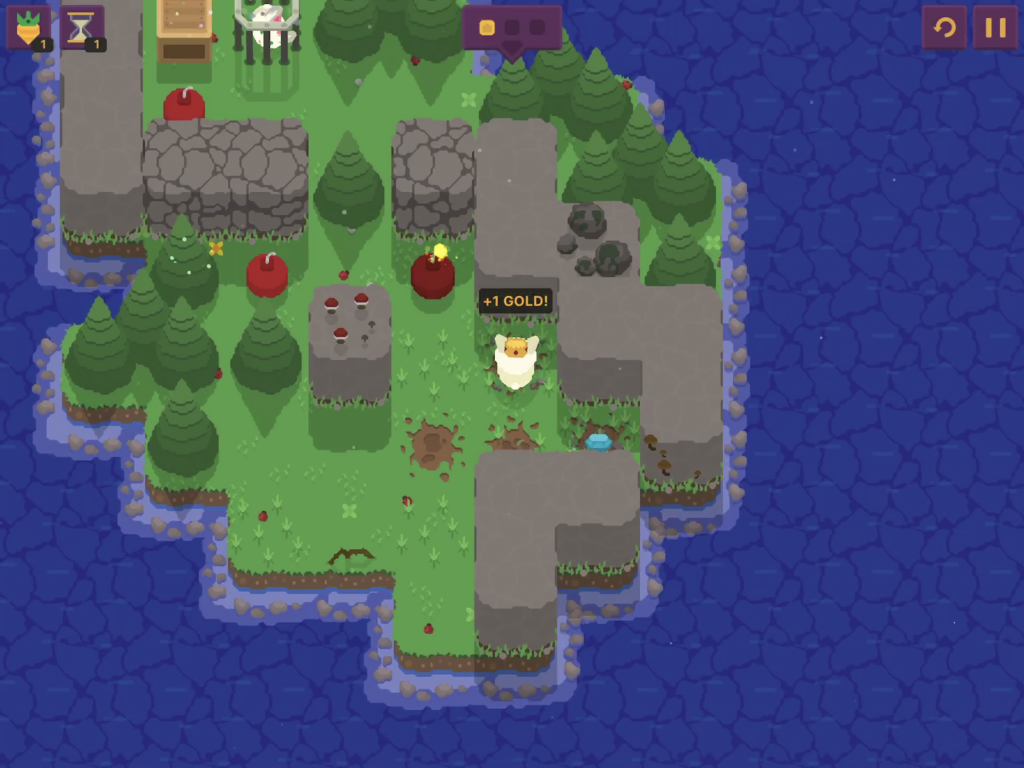 I've always been a fan of pixel art and King Rabbit is no exception!  Everything is detailed down to the death of our favorite King.  From the traps and hidden blocks, it's hard to miss anything graphic wise when playing.  Which is good, because the difficulty ramps up with each level completed!  Don't get caught gazing into the flowers too long!
Music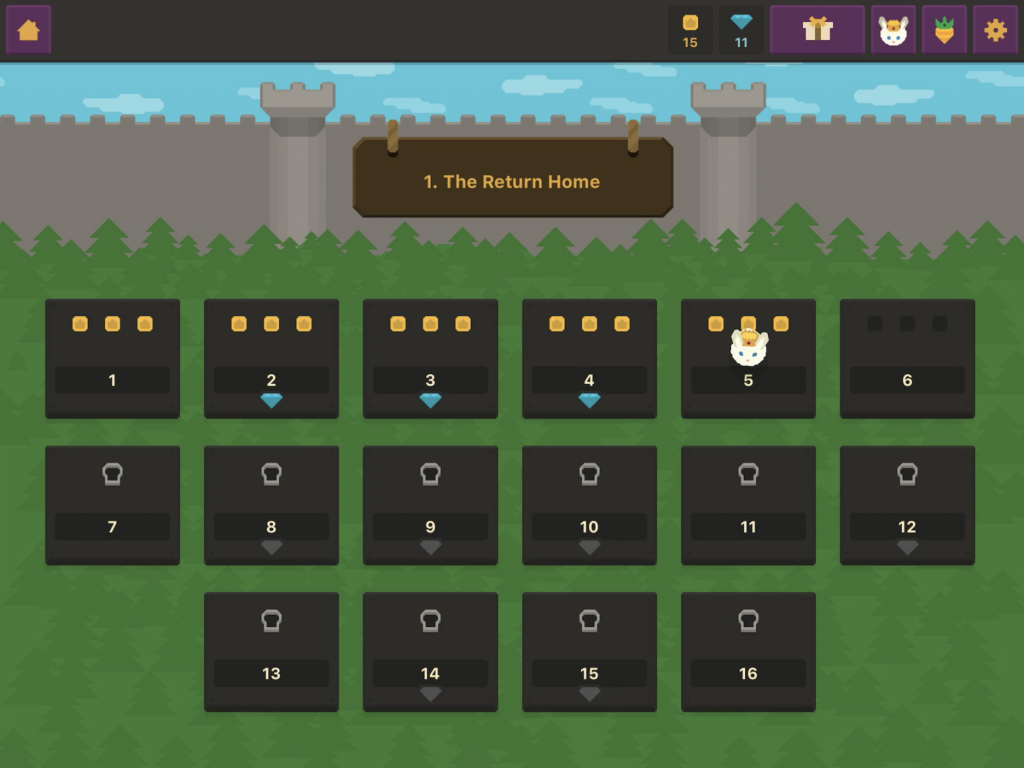 The soundtrack for King Rabbit is soothing and fits the gameplay.  I feel as though you can play this game without the music, as there's not many sound clues, but it doesn't hurt to leave it on.  Most of the action is based on the current puzzle level.  It's always good to emmerise yourself in any game, so throw some headphones in and enjoy!
Controls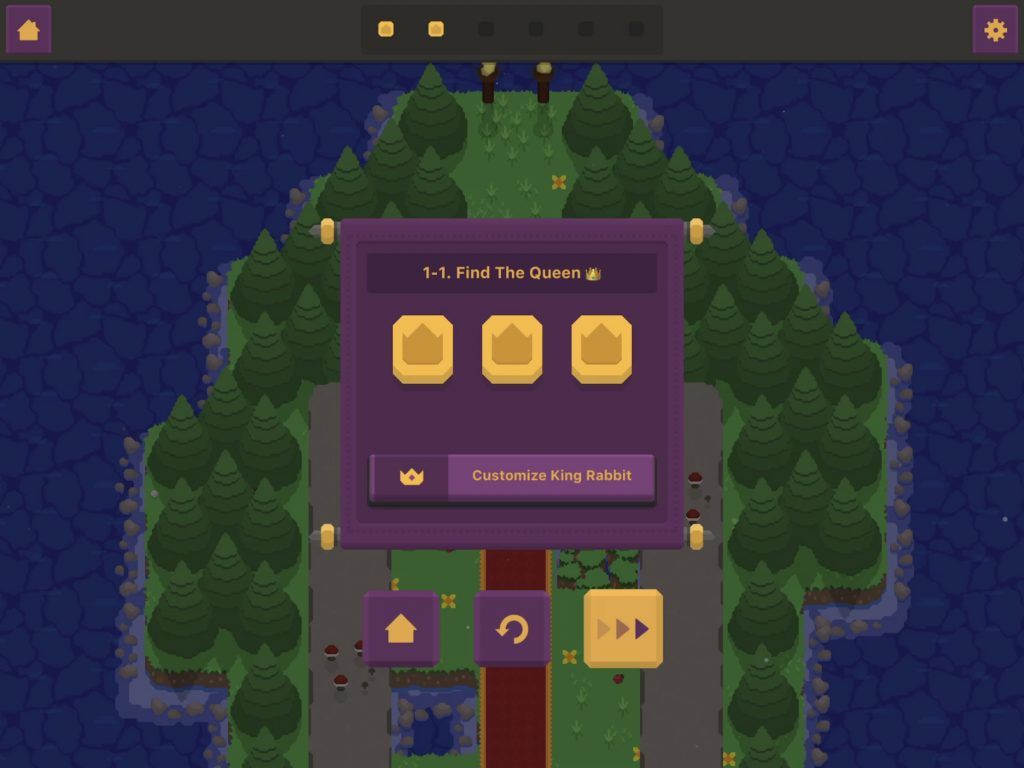 There's not much to the controls here.  Just swipe in the direction you want to move, and the King Rabbit does the rest.  The controls are pretty responsive as well, which is a bonus.  I never felt I was in a situation where King Rabbit didn't move where I wanted him to.  The navigation of menus was a breeze as well!  The menus inside the game are pretty expansive, but I don't really count this as a bad thing because it just speaks the volume of game play there is!
The Power of In-App Purchases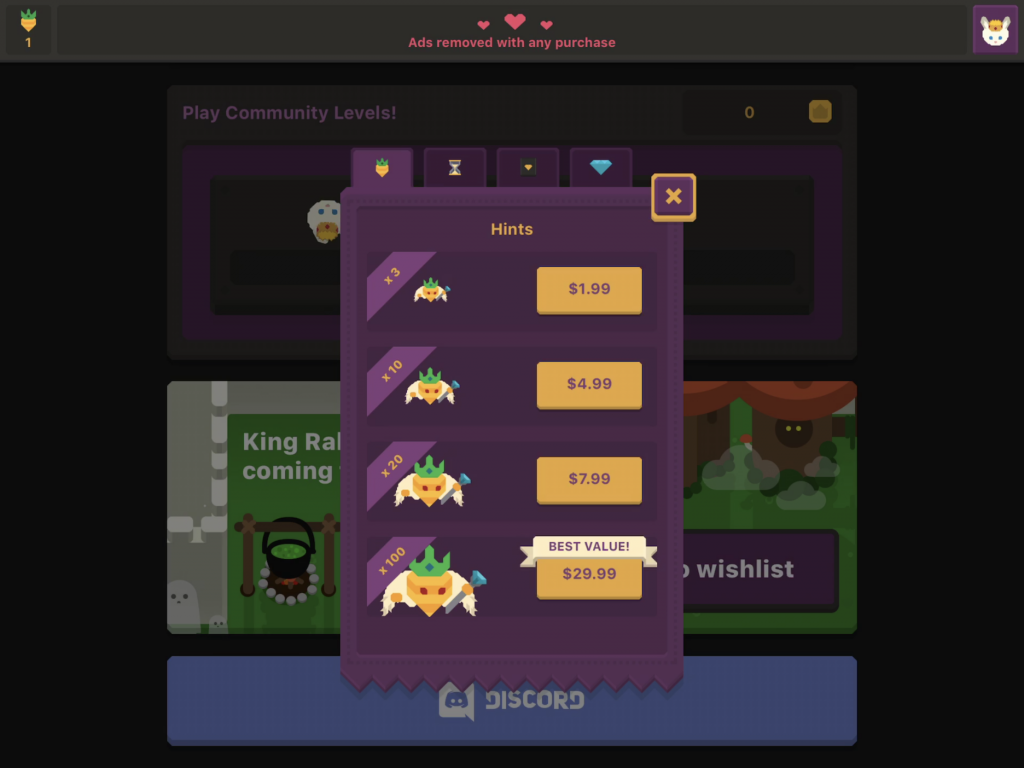 Now King Rabbit does come with a few purchases, but nothing really needed to progress.  Most of the in-game currency is diamonds.  These can be collected by watching a few ads or during the completion of puzzles!  You can trade in these diamonds to graphically enhance the King Rabbit.  Some of the items are pretty intense!
Hints can also be purchased at a price.  Hints will help solve some of the harder puzzles when stuck.  I could see myself purchasing some of these items, but doesn't seem to be a need or want starting off.
The Verdict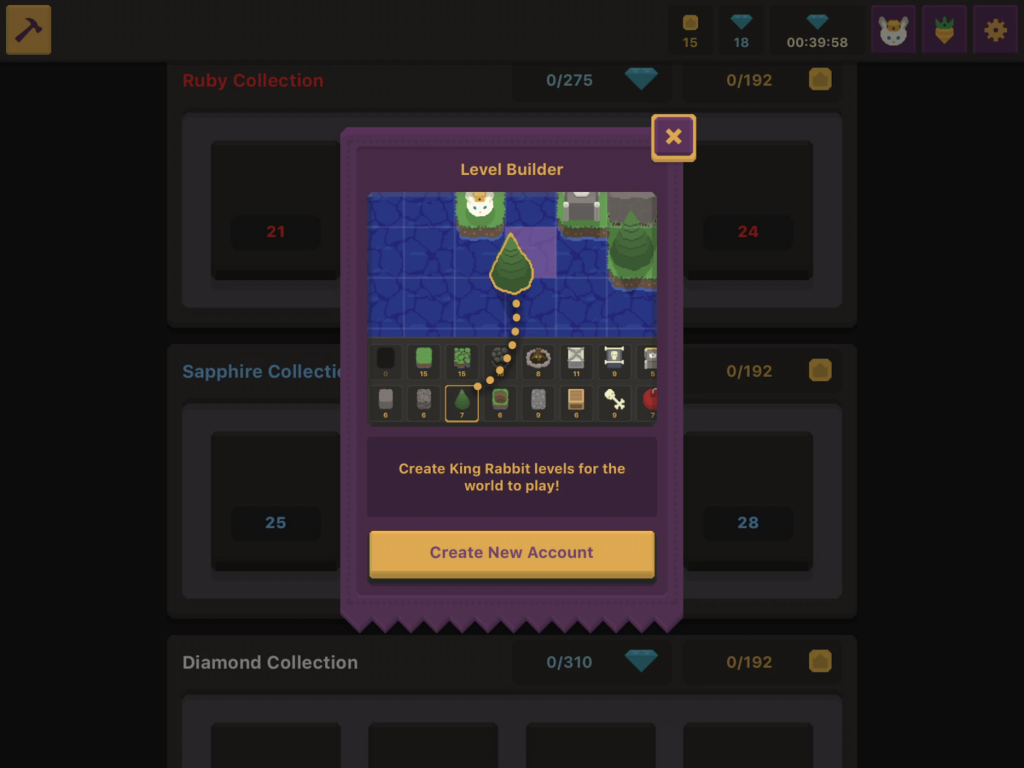 Finally, if you are stuck somewhere or waiting for transportation, this is the casual app for you!  King Rabbit is brief, challenging, and when you are at home, you can create your own puzzles for other people to try to and master!  Like puzzlers like this one?  Check out our Puzzle Game section and check some of our other reviews to have a good companion app to go with this one!
Happy Gaming!
King Rabbit Overall Score:  5/5
King Rabbit Links
IOS:  https://itunes.apple.com/us/app/king-rabbit-classic/id1073389796#?platform=iphone
Andriod:  https://android-apk.net/app/king-rabbit/1073389796/
Company:  RareSloth, LLC
Rated:  9+
Includes In-App Purchases
About Post Author