Food Frenzy: Puzzle Review!
"Match and serve delicious food of your own choice in Food Frenzy! Food Frenzy provides a unique experience for players of all levels. Simple mechanics are combined with the possibility to customize your play style, giving a new perspective on match-3 games for even veteran players.
Follow the story of two entrepreneurs, Mia and Carter, and shape their legacy with your own choices using dialogue options.
Do your best to serve food to your customers, and be rewarded for your swiftness with the growth of your own food truck! Upgrade it, choose your dishes and ultimate abilities that will help you in your day.
Can you become the very best chef, and prove to the world that you don't have to be rich from the start to impress the entire world and shape its culture?"
iOS Link: https://apps.apple.com/pl/app/food-frenzy-puzzle/id1545948097
Android Link: https://play.google.com/store/apps/details?id=com.wildpluto.foodfrenzy&hl=en_US&gl=US
Company: Wild Pluto
Genre: Puzzle
Rated: 4+
Offers in-app Purchases
Gameplay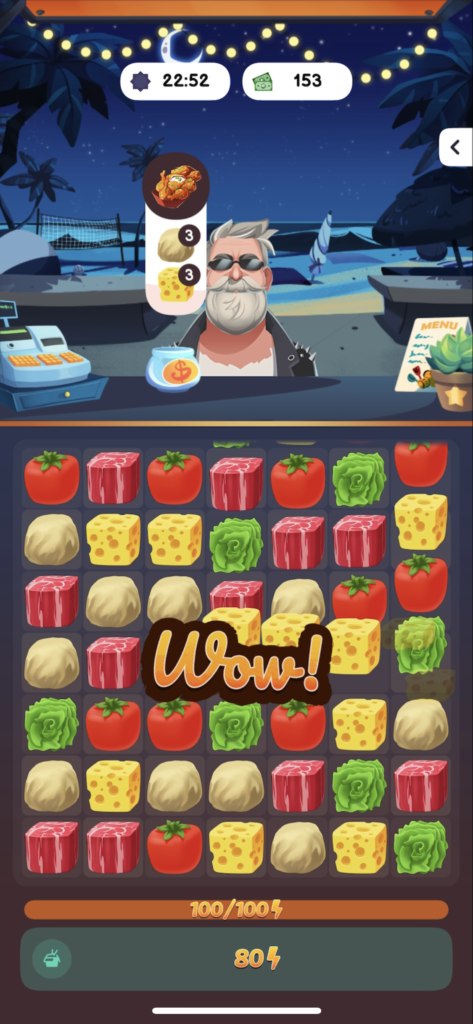 After an unsuccessful time on a food show, Mia decides to open up a food truck with her old friend Carter. You're the new employee who joins Mia and Carter to help them with serving the customers.
This is essentially a match-3 game, however, the customers have orders that require certain ingredients so you need to make sure you're collecting them. The gameplay is pretty unique despite it being a match-3 game!
Graphics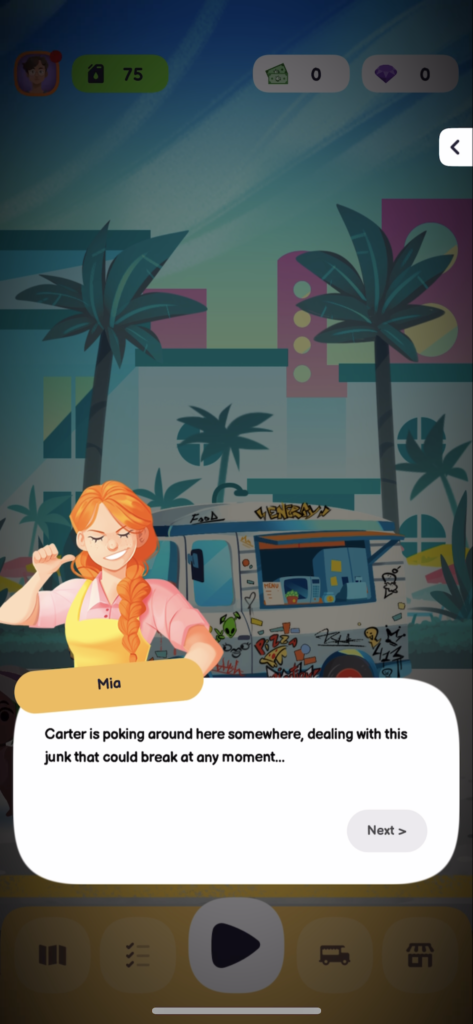 The graphics are pretty simple for an app game, but not necessarily bad, they just didn't stand out to me!
However, I enjoyed how the cut scenes were presented like an Instagram/Snapchat story. It adds a nice modern touch to it that I don't see with other app games!
Music & Sounds
The audio didn't really do it for me. It was quite generic – the type you'd find in similar games. The characters don't speak either, so you, unfortunately, have to read a script.
Controls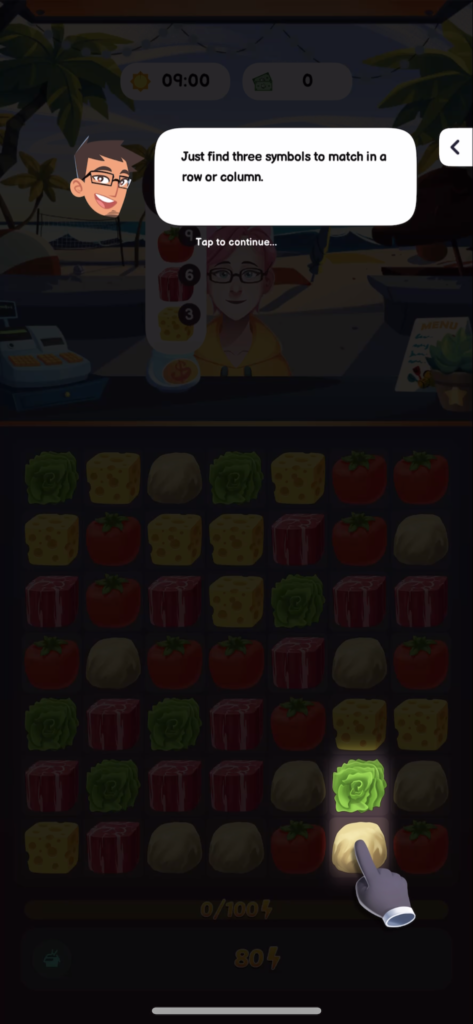 Like all match-3 games out there, the controls consist of swiping items to make a line or 3 or more. There are power-ups you can use but the controls are very easy to remember!
The Power of in-app Purchases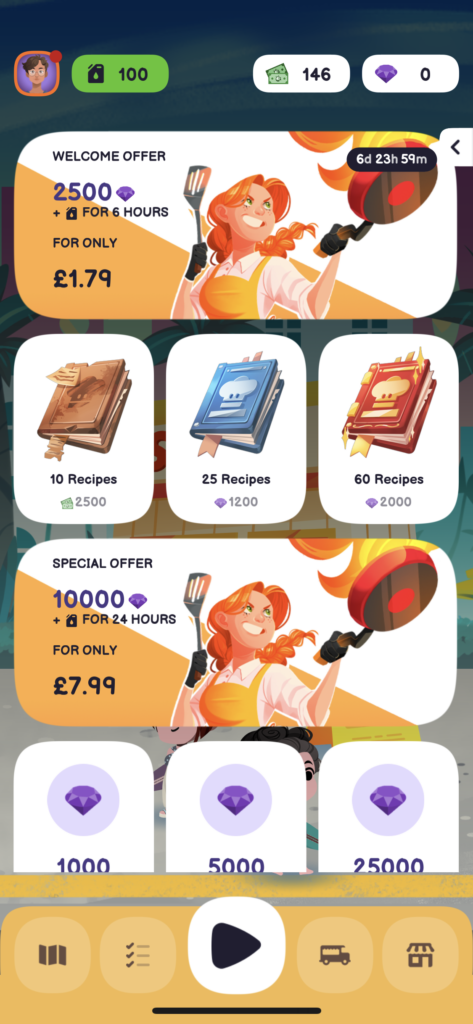 Offers
Welcome Offer for £1.79
Special Offer for £7.99
Unreal Offer for £25.99
Recipes
10 recipes for 2500 cash
25 recipes for 1200 gems
60 recipes for 2000 gems
Gems
1000 gems for £1.79
5000 gems for £4.49
25000 gems for £17.99
The Verdict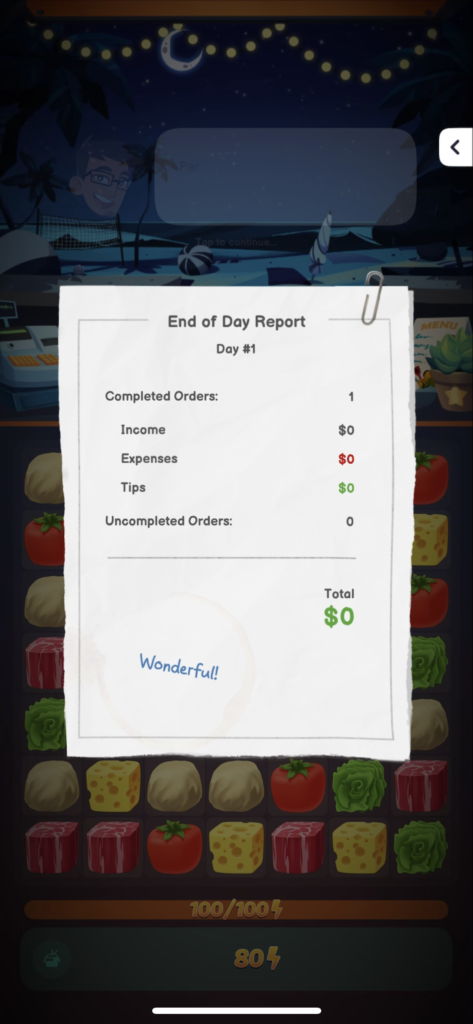 I thought Food Frenzy was a lot of fun for a match-3 game and I think it's mostly due to the fact it's been merged with a cooking aspect. I enjoyed playing it and will continue to do so.
If you decide to download Food Frenzy, let us know what you think and if you agree or disagree with the things we said. Happy gaming and stay casual!
Food Frenzy: Puzzle Overall Rating: 4/5
iOS Link: https://apps.apple.com/pl/app/food-frenzy-puzzle/id1545948097
Android Link: https://play.google.com/store/apps/details?id=com.wildpluto.foodfrenzy&hl=en_US&gl=US
Company: Wild Pluto
Genre: Puzzle
Rated: 4+
Offers in-app Purchases
About Post Author