Ire: Blood Memory Review!
"Welcome to the brutal dark fantasy world that is Ire – Blood Memory. Take on the role of an anonymous champion on a pilgrimage to piece together a broken realm, and to subdue the forces of nightmare. Higher powers are involved in your predicament, and your role is to slowly gain awareness and ultimately come to terms with the powers that are responsible for your fate.
Ire is arguably the first tactical action RPG of its kind on mobile. Ire requires the learning and application of tactical skills to defeat enemies, who would otherwise brutally punish any gamer expecting an easy casual battle.
A network connection is required.
For quality gameplay, high-end or recently released devices are recommended.
FEATURES
Quest: Campaign
Hunt: Player v Player phantoms
Raid: Pillage resources
World Boss: Quest main boss combat
Rift: Special area boss combat"
iOS Link: https://apps.apple.com/ph/app/ire-blood-memory/id1155982200
Android Link: https://play.google.com/store/apps/details?id=com.tenbirds.ire&hl=en_GB
Company: 10Birds
Genre: RPG
Rated: 12+
Offers in-app Purchases
Gameplay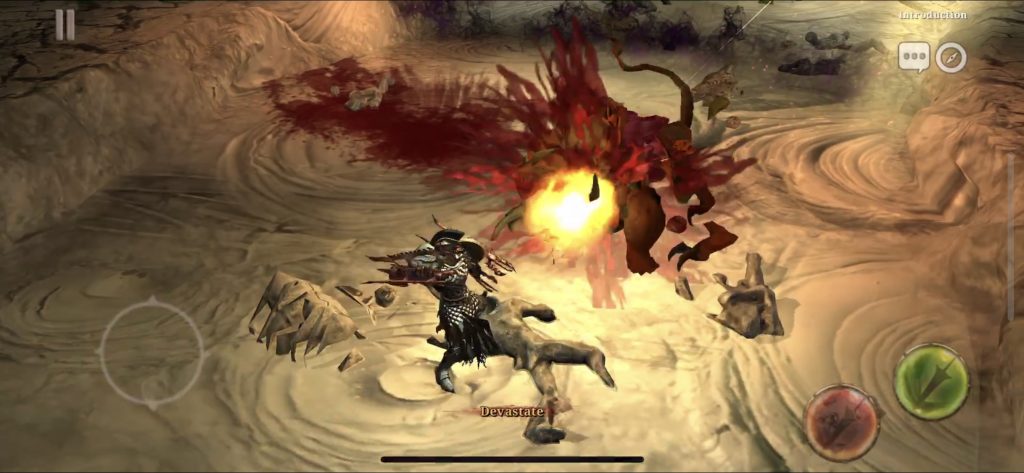 As you enter the game, it's hard to tell exactly what the storyline is. However, the story unfolds as you get through each quest. You are automatically thrown into a battle with an enemy, and it's likely that you're going to die straight away – the game developers have even said that you will die a lot! But if you like a challenge, this is the RPG for you. You get to pick your weapon on the menu screen from a blade, gauntlet, lance, or a dual wield. I went for the gauntlet for no reason other than it looked the most badass.
Graphics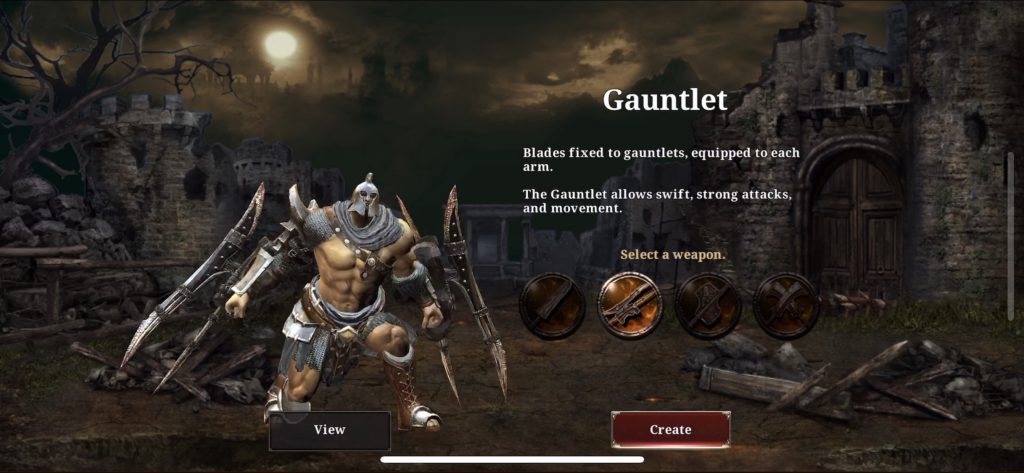 Ire: Blood memory has amazing visuals with so much detail and precision in every pixel. There is a mini-map that helps guide you around the world, however, it doesn't tell you where enemies are. Although, we both know they're going to be everywhere. The game doesn't lag at all despite the graphics bring such high quality. I'm really happy with how everything functions even though it's such a big game squashed into a small device.
Music & Sounds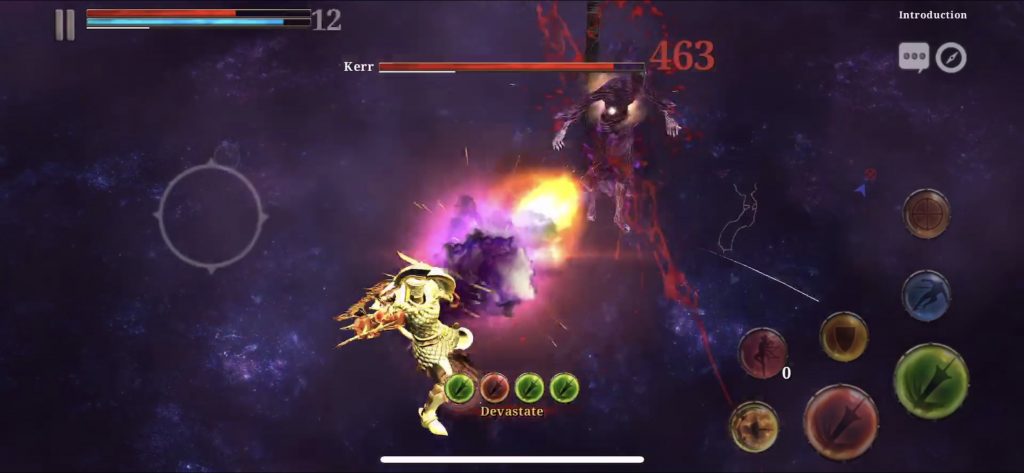 As for the sounds, you can hear the footsteps of the beats off-screen which is a really nice feature as it adds to the suspense of not knowing what's coming for you.
As for the music, it is very gladiator-esque and I feel as if the music definitely helps with the gameplay, although isn't needed. Of course, like every app game, there is an option to turn it off if you don't like it or can't have the sound on.
Controls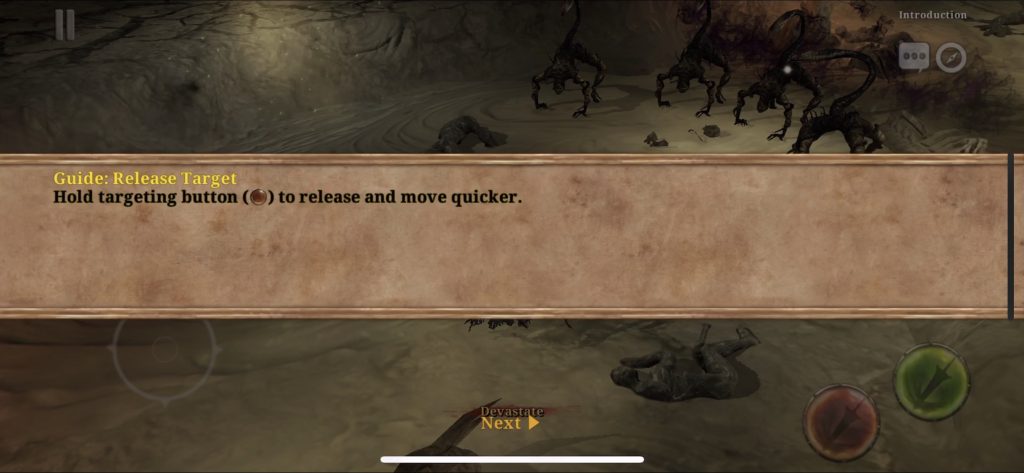 Don't get it twisted, Ire: Blood Memory isn't one of those fighting games where you can just mash all of the buttons and hope for the best. Each enemy has a specific combination attack that you need to remember. If you forget, all you have to do is press the pause button.
To use these combination attacks, you have a red button and a green button. Here are a few examples of the combinations:
Dual: red red red, green green green
Gauntlet: red red red, green green green
Blade: red green, green red
Lance: red red red, green green red
The Power of in-app Purchases
The store is broken up into different sections: Best, Currency, Forge, Great Deal, and Mileage.
Best
HIT – Monthly mileage: 2,000 for £19.99 per month
50% DC – Monthly mileage: 5,000 for £48.99 per month
+25% BONUS – Monthly mileage: 10,000 for £99.99 per month
LIMITED – Monthly mileage: 500 for £4.99 per month
LIMITED – Monthly mileage: 10,000 for £99.99 per month
HIT- Monthly mileage: 5,000 for £48.99 per month
HIT – Monthly mileage: 10,000 for £99.99 a month
LIMITED – Monthly mileage: 10,000 for 2.99 a month
Currency
500 gems for £4.99
1,000 + 100 gems for £9.99
3,000 + 450 gems for £28.99
5,000 + 1,000 gems for £48.99
1,500 bone shard for 500 gems
Expansion subscription for £9.99 per month
Gem subscription for £4.99 per month
Gold sack (150k) for 500 gems
Gold sack (1.5M + 250k) for 5,000 gems
Forge
Nickname pass for £1.99
Lesser amber for 500 gems
Expansion key for 500 gems
Skill shard for 700 gems
Weapon x5 for 1,750 gems
Armour x5 for 1,750 gems
Armour shard x15 for 1,750 gems
Great Deal
Feronia's splinter x30 for 10,000 coins
Feronia's shred x30 for 10,000 coins
Soldier's scroll IV for 15,000 coins
Soldier's scroll VI for 50,000 coins
Lesser amber x100 for 5,000 coins
Gauntlet, Sword, Lance, Dual – 2,500 coins each
Gold (700k) for 10,000 coins
Bone SHard (5,000) 10,000 coins
The Verdict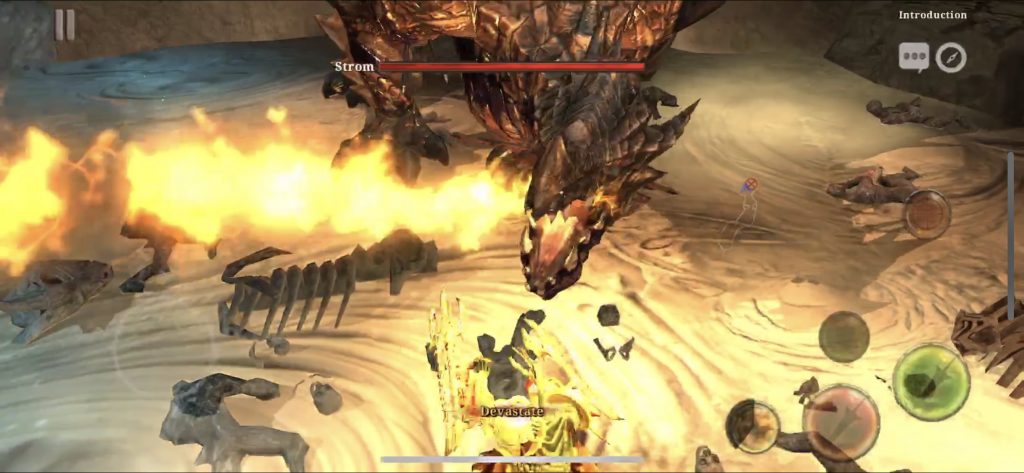 In short, if you enjoy RPG games that are heavily based on action then you're going to love Ire: Blood Memory. It's well designed, the gameplay is constantly full of surprises and the controls are pretty easy to follow with combination attacks to remember.
If you decide to download Ire: Blood Memory, let us know what you think and if you agree or disagree with the things we said. Happy gaming and stay casual!
Ire: Blood Memory Overall Rating: 3/5
iOS Link: https://apps.apple.com/ph/app/ire-blood-memory/id1155982200
Android Link: https://play.google.com/store/apps/details?id=com.tenbirds.ire&hl=en_GB
Company: 10Birds
Genre: RPG
Rated: 12+
Offers in-app Purchases
About Post Author