COOBILE PUBG Controller
Playing app games is what we're all about, but sometimes they need a little extra push to be the most amazing gaming experience you can get via mobile. Of course, there are many accessories that'll help you, but today we're going to review the COOBILE PUBG controller.
COOBILE created this controller to give you the most console-quality experience you can get with PUBG Mobile. The features include:
4 finger operation – buttons that allow you to press multiple things at once that you usually wouldn't be able to.
4000mAh emergency power bank
quiet cooling fan
ergonomic controller & phone secure lock
telescopic-boom grip support all 4.7-6.5 inch mobile phones of iOS and Android devices
Usefulness
I found the COOBILE controller enhanced my gaming experience greatly as I was able to shoot, zoom in and run all at the same time. Being able to only use my thumbs just wasn't cutting it, but this controller has made all the difference.
If you enjoy long gameplays and find your hands getting cramps while playing, the controller puts your hands in a much more natural position so your gaming sessions are about to get even longer. It felt great being able to play longer and feeling as if I was playing a console game rather than a mobile game where I could only use my thumbs to play. Personally, for me, I find that games absolutely drain the life out of my battery so the fact it has a built-in power bank makes me feel confident that I'll be able to get through every session without worrying about my battery!
The COOBILE controller works with phones between the sizes of 4.7 and 6.5 inches. I tested this out by using my own iPhone XS and an iPhone 5s. With my own phone, I had to take it out of the case but the iPhone 5s just about fit. So you don't need to worry about it not fitting!
As I'm a big fan of PUBG Mobile, I can definitely see myself using the controller for every gameplay. It's just one of those gameplay accessories where once you've used it once, you'll never be able to go back.
Portability
I was able to carry it around in my medium-sized handbag easily without having to worry about it being scratched. It was very well tucked away without it being obvious that I had a controller in my bag – no one would've known! To see if the controller attracted any attention, I went to a coffee shop to play a game of PUBG Mobile and no one even batted an eyelid. It's small, subtle and if anyone does notice you using it, they're probably just interested in what it is.
The only real problem I had is that the controller felt pretty delicate at times – like it was made from quite cheap plastic. However, that doesn't affect the quality of the gameplay at all. I would recommend going for the better quality, more expensive controller if the feel of it being cheap would annoy you.
Does it work with multiple games?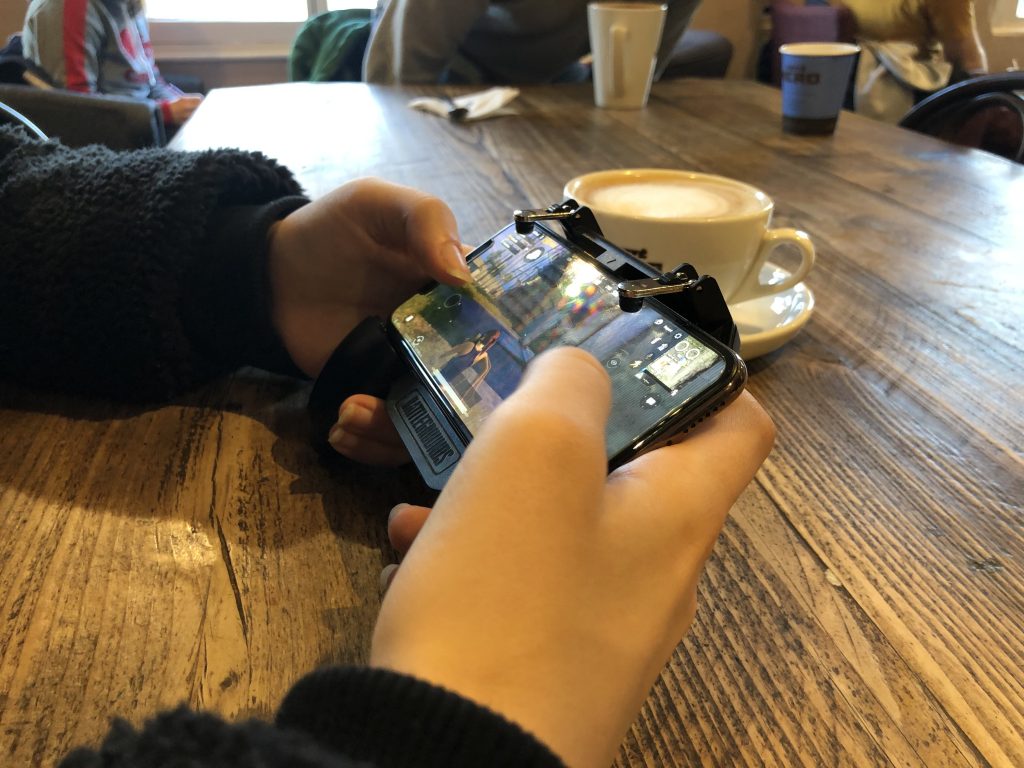 The COOBILE controller actually has Battlegrounds written on it which means it was specifically made for PUBG Mobile, however, on Amazon, it is stated that it can work with Fortnite. If I'm honest, I feel like it'll work with any game that has customizable controls so you'll definitely get your money's worth! But as I'm a massive PUBG fan, I'm not mad about only using it for that.
The Verdict
I found the COOBILE controller to be a great starter accessory for your mobile gaming. It's inexpensive, subtle, and helps with achieving the optimal gaming experience! My only issue is with how cheap it feels. But in my eyes, as long as it does the job, it's a winner for me.
Purchase the COOBILE gaming controller here.
About Post Author