Pokémon Café Mix Review!
"Pokémon Café Mix is a unique puzzle game where the player is now the owner of a café that serves delicious treats to Pokémon.
Complete puzzles by linking together Pokémon icons to prepare drinks and dishes for your Pokémon customers as they have a wonderful time at the café!
Order's up! Your next Pokémon customer awaits.
■ Grand Opening!
Experience what it's like to run your own Pokémon Café that serves cute and delectable offerings for Pokémon customers.
■ Order's Up!
Drag Pokémon icons in a swirling motion to link them together and solve challenging puzzles that create a variety of drinks and dishes with adorable Pokémon motifs.
■ Help Wanted!
Befriend and recruit your favorite Pokémon by serving amazing treats to create special friendships.
■ Seconds, Please!
As your café becomes a hit with the Pokémon customers, you'll be able to expand the café to accommodate your booming business, allowing for more Pokémon guests and new café offerings."
iOS Link: https://apps.apple.com/us/app/pok%C3%A9mon-caf%C3%A9-mix/id1496738228
Android Link: https://play.google.com/store/apps/details?id=jp.pokemon.pokemoncafemix&hl=en_US
Company: The Pokemon Company
Genre: Puzzle
Rated: 4+
Offers in-app Purchases
Gameplay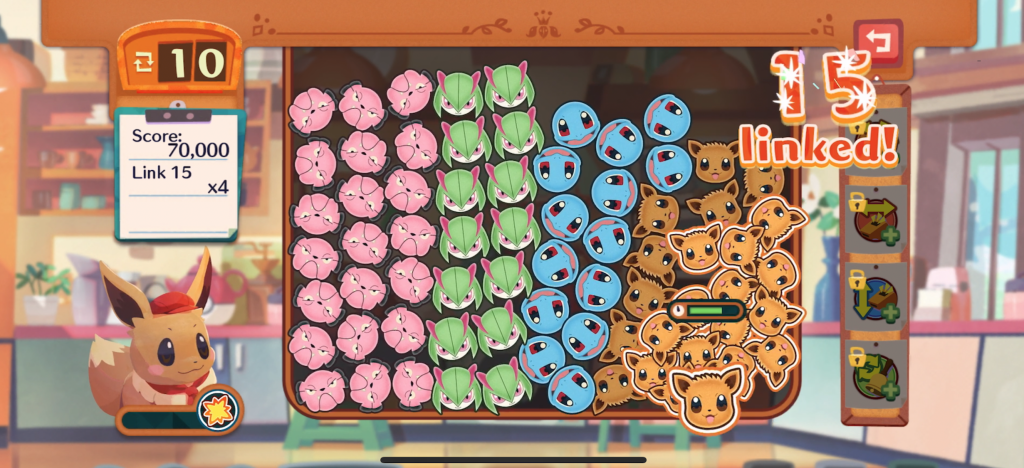 Initially, when I found out this was another match-3 game, I didn't see how it would be any different from the millions of others on the app store. However, Pokémon Mix Café is definitely different from any other puzzle game I've seen.
You own a cafè and every customer happens to be a Pokémon, which is pretty cool in my eyes. To serve your customers, you need to complete the goals in the match-3 game and your friendship will increase.
Instead of all icons on the screen set out, you can move them about in order to match them and get a score. This is cool because it allows you to get a higher score quicker, however, it can sometimes be hard to view how many icons you've picked up.
Graphics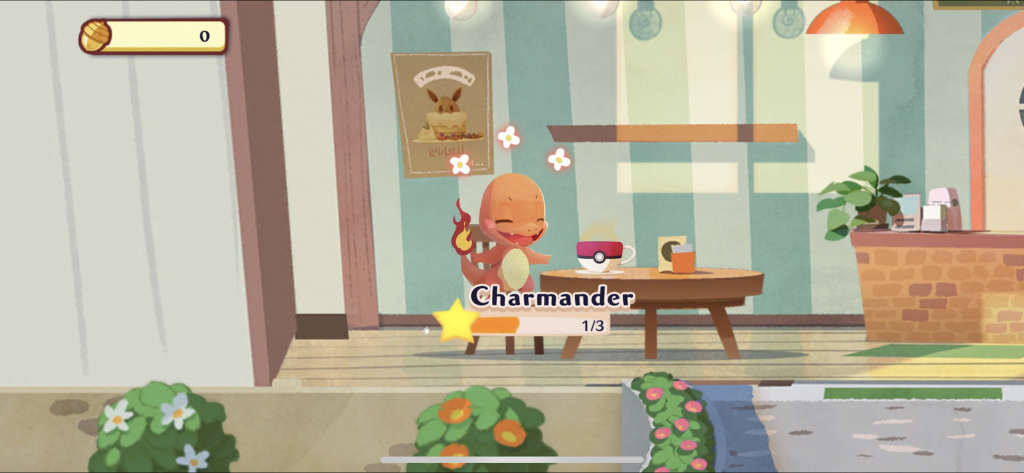 The graphics for Pokémon Mix Café is definitely one of my favorites due to the fact it's done in an artistic style. Whoever was hired to do these graphics has done a tremendous job and makes the game a lot more calming, which I think was the idea.
Music & Sounds
The music and sounds are very light and fun, very much what you'd expect from a cute Pokémon game. I just found it a shame to not hear any of the characters speak – it was completely a script you have to read yourself. Despite this, I still enjoyed the music and sounds and they definitely fit in well with the gameplay and genre.
Controls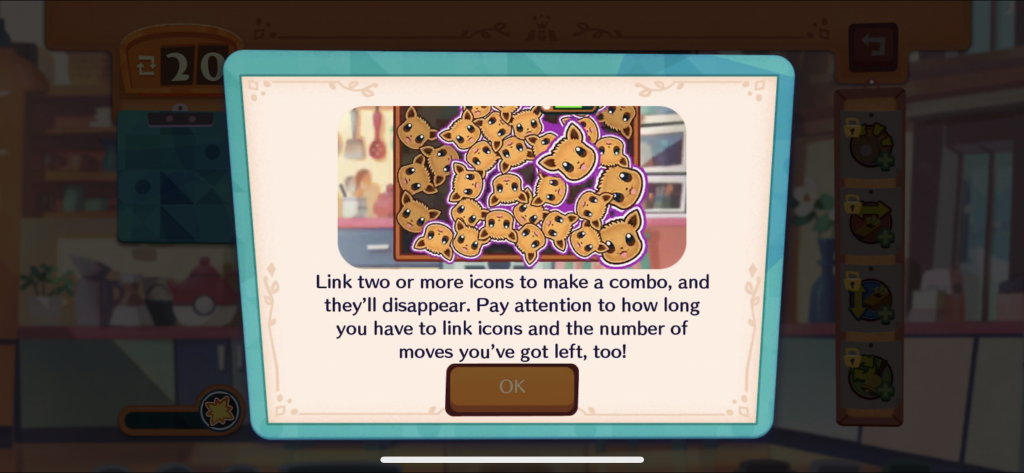 Like a lot of match-3 puzzle games out there, you need to drag to match the Pokémon and reach the goals. As you're going through the dialog, you have to tap through but ultimately dragging is the main control.
The Power of in-app Purchases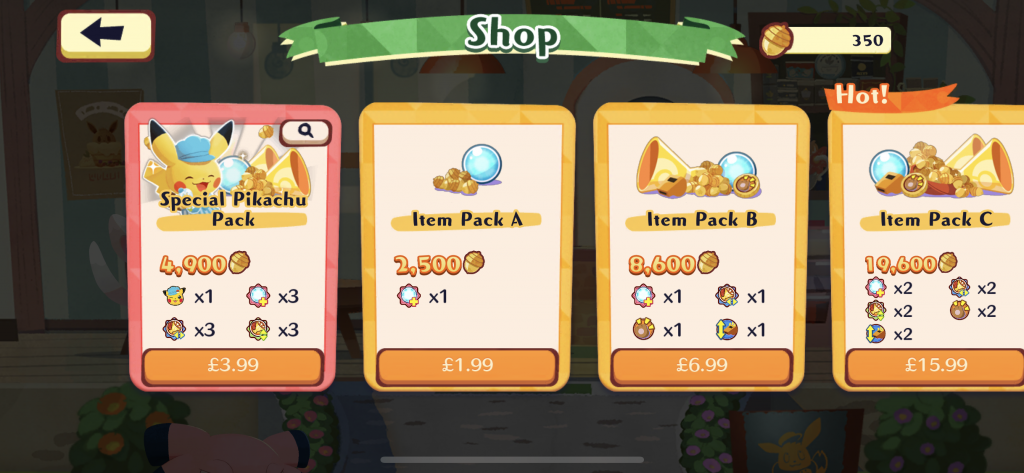 Packs
Special Pikachu Pack for £3.99
Item pack A for £1.99
" Pack B for £6.99
"  C for £15.99
"  D for £30.99
"  E for £74.99
Golden Acorns
1,200 Golden Acorns for £0.99
6,100 Golden Acorns for £4.99
12,200 Golden Acorns for £9.99
24,400 Golden Acorns for £19.99
The Verdict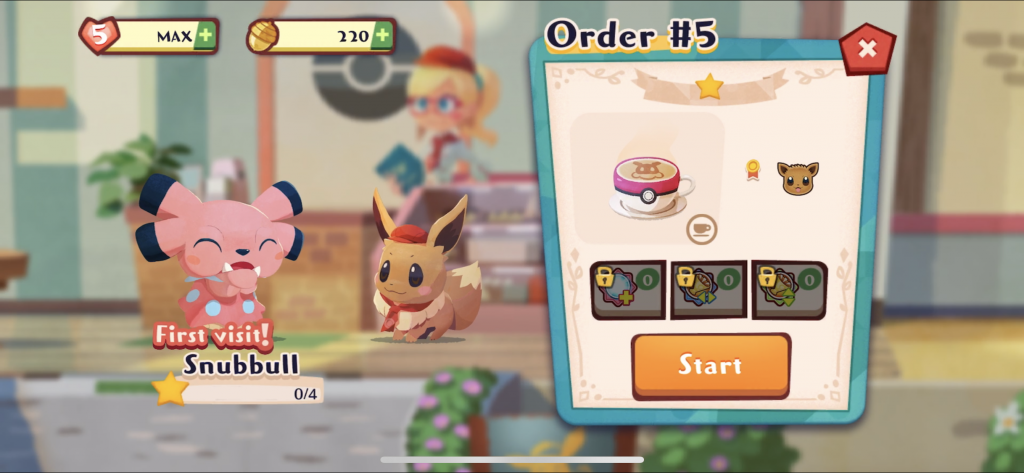 Pokémon Café Mix is an amazing self-care game that allows you to completely fall into the world of Pokémon without having to focus too much on the gameplay. It's easy to play, with harder levels as you go along, and meeting the Pokémon has to be the best part. I thoroughly enjoyed this game and I'll continue playing.
If you decide to download Pokémon Café Mix, let us know what you think and if you agree or disagree with the things we said. Happy gaming and stay casual!
Pokémon Café Mix Overall Rating: 4/5
iOS Link: https://apps.apple.com/us/app/pok%C3%A9mon-caf%C3%A9-mix/id1496738228
Android Link: https://play.google.com/store/apps/details?id=jp.pokemon.pokemoncafemix&hl=en_US
Company: The Pokemon Company
Genre: Puzzle
Rated: 4+
Offers in-app Purchases
About Post Author