Towerlands – Tower Defense TD Review!
"Towerlands is an addictive game that mixes the genre of the tower defense (TD) with strategy elements and role-playing (RPG).
You will feel like a castle lord in a fantasy world. Your goal is to defend the castle from enemies and take over new lands.
Build a city to upgrade and equip your army with the best weapons. Grow your tower to defend your castle from attacks by bandits, Orcs, and the undead. Hire and train new units to raise the most powerful army in the world rating. Choose your strategy, conquer enemy castles, and earn more gold.
Create or join a clan to play with friends. You can exchange resources with players and fight against other clans for gold and resources."
iOS Link: https://apps.apple.com/ca/app/towerlands-grow-tower-td/id1491901979
Android Link: https://play.google.com/store/apps/details?id=mobi.blackbears.towerlands&hl=en_GB
Company: Oleg Kapitonov
Genre: Tower Defense Games, Indie Games
Rated: 12+
Offers in-app Purchases
Gameplay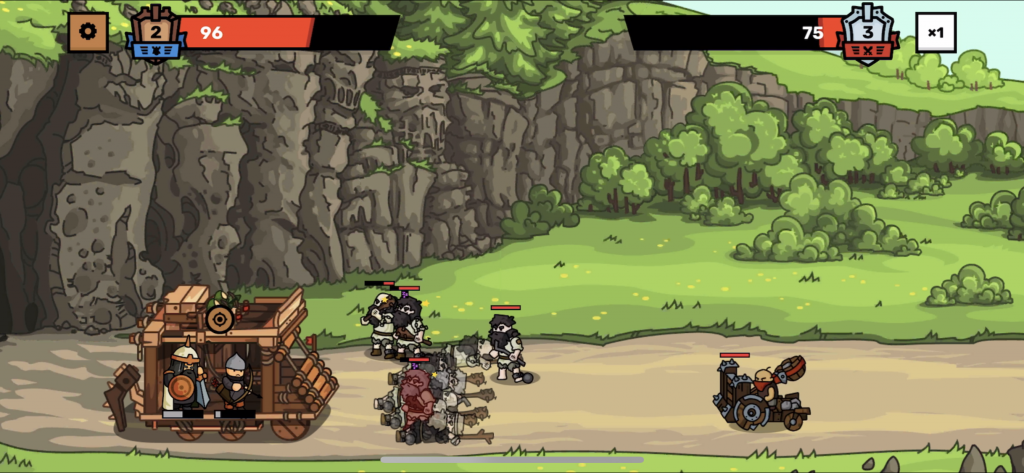 Your goal in Towerlands is to defend your castle from the enemies who approach you. You can accurately target the people who come forth and upgrade your weapons and towers so you can get better results. I found that upgrading after every game helped a whole bunch, however, it does get to the point where you have to pay to upgrade.
Graphics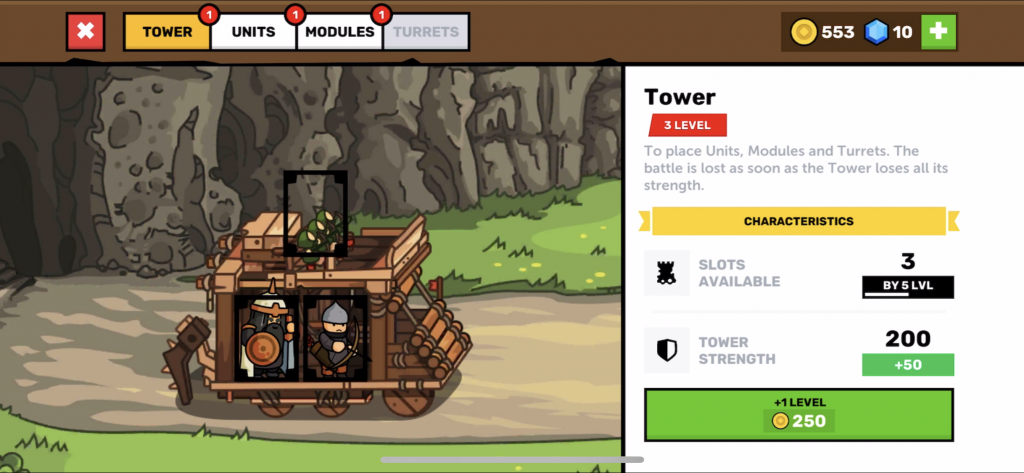 I quite enjoyed the look of the graphics as it felt like I was playing a game in a pop-up book. I've never seen anything like this before on the app store so it definitely impressed me and fit in extremely well with the gameplay. The visuals also made it easy to keep an eye on your troops and the opponents to make sure you're shooting your arrows in the right direction. Sometimes tower defense games can be hard on the eyes, but Towerlands definitely isn't.
Music & Sounds
The sounds also fit in with the theme perfectly with your classic medieval fighting music, groans from troops, and the shooting of arrows. Unlike other tower defense games I've played, there aren't too many sounds that make the game overwhelming. I'm a fan!
Controls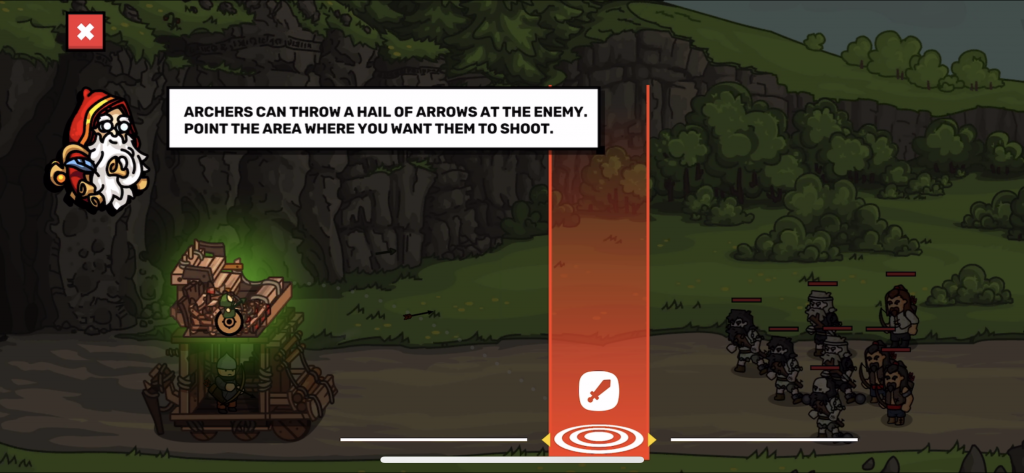 As with a lot of tower defense games, you need to tap on the attack you want to use. There are 3 different types of attacks to begin with: simple attack, releasing troops, and special attack. You need to specify exactly where you want the attack to land so when the players are moving, aim it slightly in front of them. Trust me.
The Power of in-app Purchases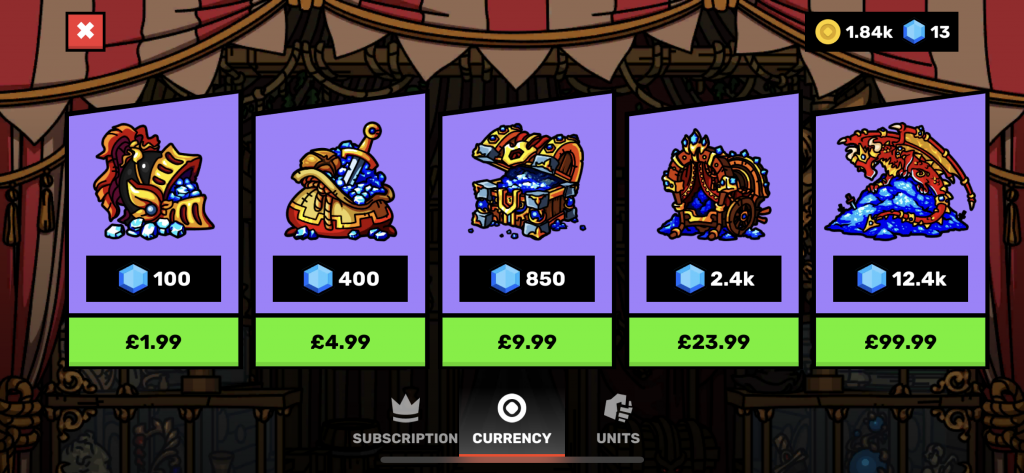 Currency
100 gems for £1.99
400 gems for £4.99
850 gems for £9.99
2,400 gems for £23.99
12,400 gems for £99.99
57,400 coins for 100 gems
139,400 coins for 200 gems
369,000 coins for 500 gems
Subscription
Pro Player
No ads
Battle speed
Unlimited autoplay
Badge
all for £9.99 a month
Units
Pharaoh for £4.99
Dragonlord for £9.99
Light Archer for £9.99
Storm for £9.99
Elementalist for £9.99
The Verdict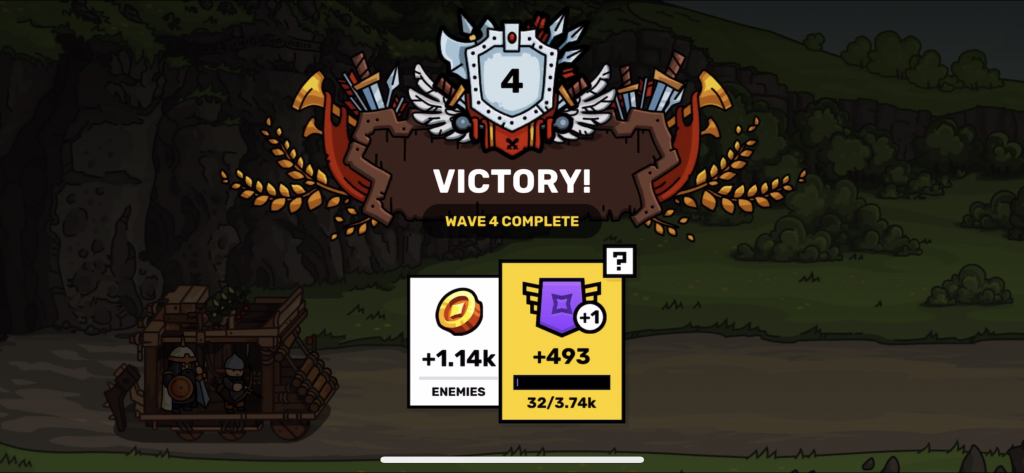 Out of all the tower defense games I've played so far, Towerlands has to be up there in my top 5. It's easy to play, yet competitive and has the clearest looking graphics I think you can get for a TD game. This is one I'm definitely going to return to in the future, or I might just keep it on my phone permanently.
If you decide to download Towerlands, let us know what you think and if you agree or disagree with the things we said. Happy gaming and stay casual!
Towerlands – Tower Defense TD Overall Rating: 4/5
iOS Link: https://apps.apple.com/ca/app/towerlands-grow-tower-td/id1491901979
Android Link: https://play.google.com/store/apps/details?id=mobi.blackbears.towerlands&hl=en_GB
Company: Oleg Kapitonov
Genre: Tower Defense Games, Indie Games
Rated: 12+
Offers in-app Purchases
About Post Author