Sniper Strike Review!
"Intercept, eliminate and extract. It's time to engage the enemy.
Sniper Strike is a high-octane sniper experience that pits you in battle across three gameplay modes and hundreds of missions. Experience a AAA rated sniper game like never before on mobile.
Scout through immersive environments, engage in rapid-fire combat and build the ultimate super-soldier as you customize their state of the art gear.
Team up with Wolf, Jackson and the rest of Strike Force as you target hostiles and take down the evil Elite Order. Go head to head with friends in online combat and shoot to the top of the leaderboard.
Wipeout Elite Commanders and their henchmen with satisfying kill shots!
Buddy up with allies to cover Delta Team and rescue hostages.
Seek out online friends (and foes) and challenge them to LIVE sniper duels!
Join forces with Clan friends to smash missions, and prepare for the ultimate showdown with the Elite Order.
The more you win, the better you play – upgrade and engage in harder, faster challenges that will send you flying up the leaderboard!
Whether you're engaged in live PvP sniper duels, rescuing hostages with breach specialist Wolf, or fighting to be the last man standing in arena mode, this is one epic FPS experience that you don't want to miss!"
Company: Mobile Gaming Studios
Genre: PvP
Rated: 17+
Offers in-app Purchases
Gameplay
The game throws you straight into a tutorial where you play as a sniper who has to shoot the target (obviously). The target is highlighted in red, and you have to zoom in and strategically shoot them in a good place to earn more points. I always aim for the head, but in some cases where they're moving, it isn't as easy. Once you've shot the enemy successfully, your aim will be rated out of 3 stars and you'll be given in-app currency for it.
As time goes by, it gets increasingly harder to shoot the enemies due to them moving around or there being more than one and they spot you. But I really enjoyed how addictive the gameplay is. It reminded me of Sniper 3D Assassin: Shoot to Kill but with better graphics.
Graphics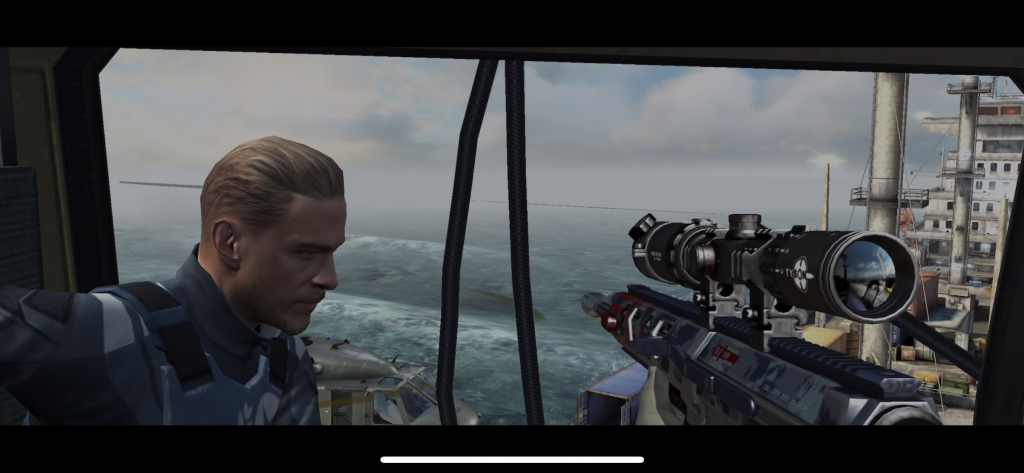 The graphics. Wow. I was shocked. They are so, so good for a mobile game, and I think it's right to say they're of console-quality. Each character is extremely detailed with a clear personality shining through their looks. The map is insane looking, almost real-looking, and the game runs nicely as a whole. I couldn't be more impressed with the graphics, so if you're a sucker for aesthetically pleasing games, Sniper Strike is the one.
Music & Sounds
Sniper Strike's sounds are really intense, like if you were to be in an actual warzone. Everything is very fast-paced and keeps you on the ball at all times. Thankfully, there's no background music during the actual gameplay as that would personally be too distracting for me.
Controls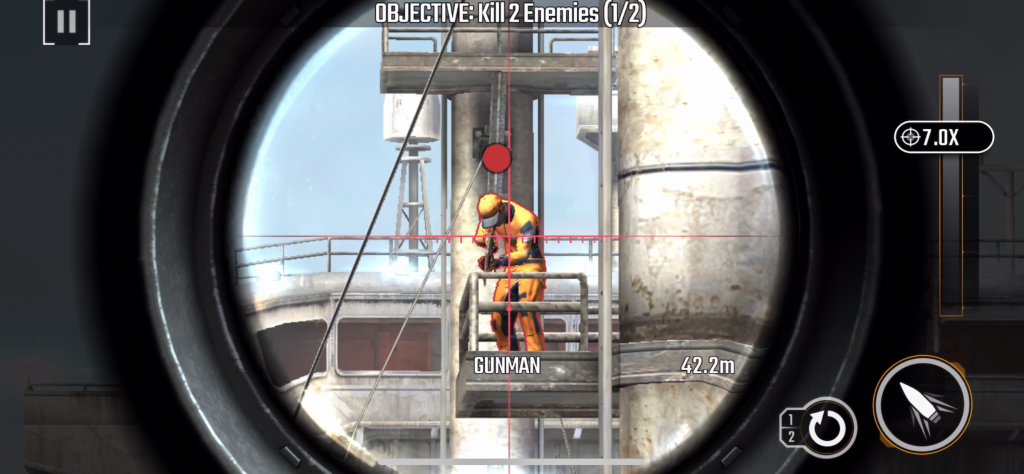 As you know, the target is red. And to get your target, you need to zoom in by dragging the slider up, aim at the enemy using the left-hand side of the screen and tap the button in the bottom right-hand side of the screen to shoot. Once you feel like you have your target in the right place, press the shoot button and watch the bullet hit the enemy. The controls are very easy to use, and again, are very similar to Sniper 3D Assassin.
The Power of in-app Purchases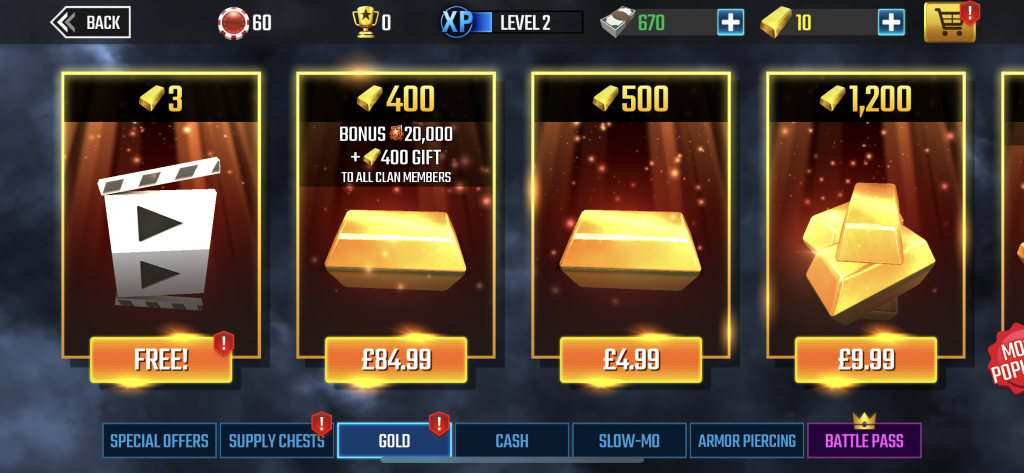 Supply Chests
Legendary Chest for 399 gold
Mythical Chest (only on Battle Pass)
PVP Chest for 399 gold
Zombie Event booster for 399 gold
Champion Chest for 1 Champion Medal
Rookie Chest for 20 gold
Gold
3 gold for free if you watch an ad
500 gold for £4.99
1,200 gold for £9.99
Cash
3,000 cash for £2.99
8,000 cash for £7.99
Slow-Mo
Small x5 for 99 gold
Medium x20 for 299 gold
Large x100 for 999 gold
Armor Piercing
Small x5 for 99 gold
Medium x20 for 299 gold
Large x100 for 999 gold
Battle Pass
For £6.99 a week, you can purchase a battle pass. This includes:
Free premium pistols
20% more cash
25% faster energy charge
25% faster gun upgrades
and much more
The Verdict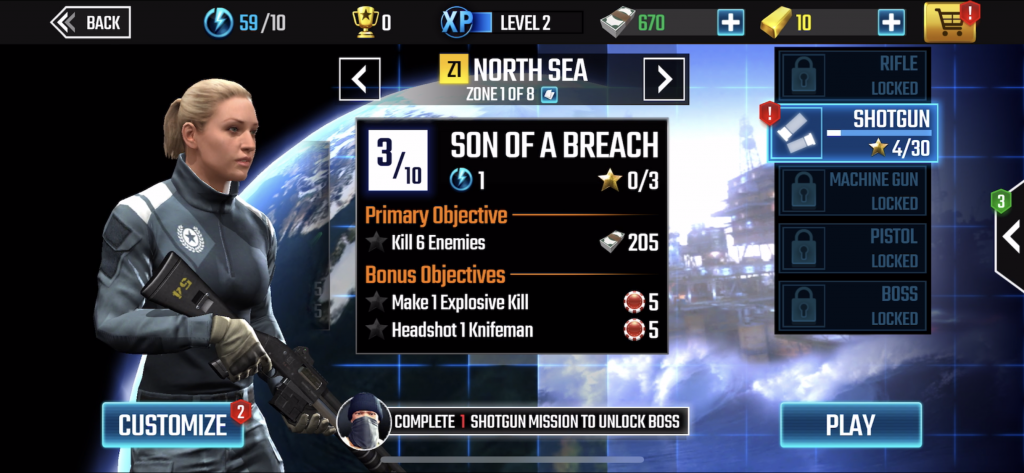 I thought I really liked Sniper 3D Assassin: Shoot To Kill, but Sniper Strike is 10x better in so many ways. The graphics, the controls, and the storylines make this game so much more enjoyable to play. Sniper games are great, but they're even better when they have a story attached to it and Sniper Strike hits the nail on the head with everything.
If you decide to download Sniper Strike, let us know what you think and if you agree or disagree with the things we said. Happy gaming and stay casual!
Sniper Strike Overall Rating: 5/5
Company: Mobile Gaming Studios
Genre: PvP
Rated: 17+
Offers in-app Purchases
About Post Author