Cyber Drive Review!
"Winner of second place in Buildbox Cyberpunk Game Jam.
You're a driver in the city of the future.
Your destination is far away and you're running late.
But you and your flying car are masters of the air, so you decide to take a dive through the busy traffic of the city.
Discover the stunning cyberpunk city and unlock unique flying cars.
Cyber Drive offers:
Gameplay like no other
Awesome cyberpunk visuals and sound effects
Multiple cyber-vehicles to unlock
Plenty of handcrafted levels
Endless Mode
Optimization for all screens"
iOS Link: https://apps.apple.com/al/app/cyber-drive/id1494750885
Android Link: Not currently available
Company: Popa Radu
Genre: Racing
Rated: 4+
Offers in-app Purchases
Gameplay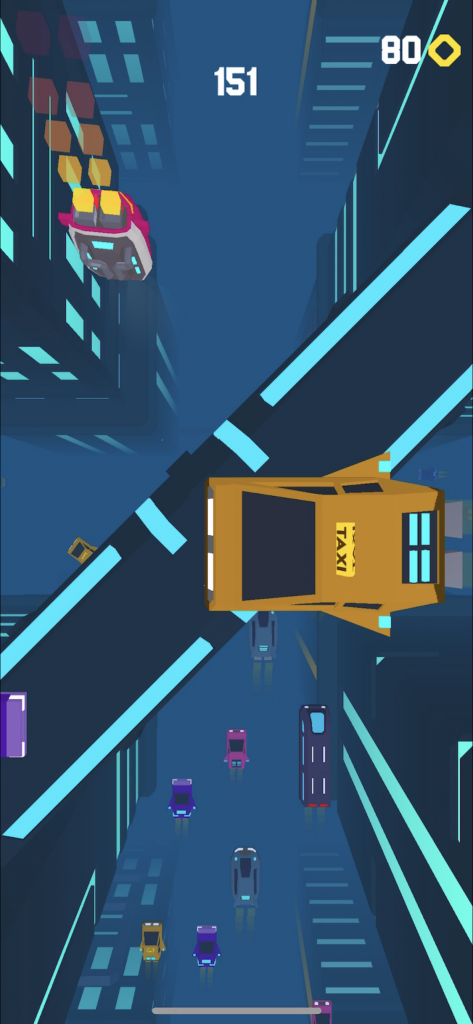 In a city where flying cars exist, you're running late for whatever reason and decide to skip through traffic. In this pathway to your destination, you come across a lot of obstacles such as other cars, trains, train tracks, pipes, and other objects. Due to how the graphics are, it can be hard to notice that an obstacle is coming and you end up smacking into it. I'm quite an observant person and even I kept missing a bunch of obstacles that were right in my face.
Graphics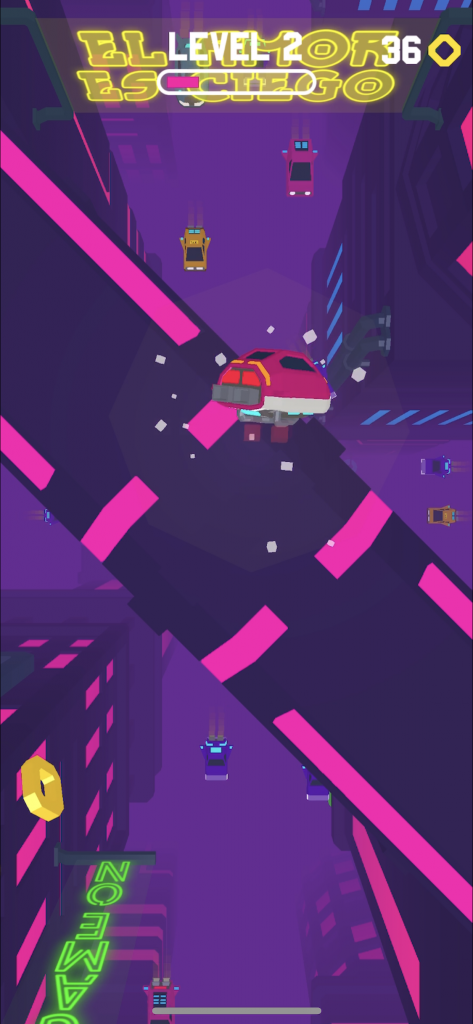 As I said, the graphics make the game a lot harder to play. This isn't because they're bad graphics – they're actually great! This is because they have made everything in the level of similar colors. I was finding myself smashing into cars and especially trains because they were pretty much camouflaged.
The graphics have a very 80's retro vibe to it which I absolutely adore and feel like they couldn't be better even if they tried.
Music & Sounds
I think it would've been cool for the music and sounds to also be retro-themed in order to match the amazing graphics, but the music was pretty standard. As for the sounds, the collection of coins sounds a lot like what they do in the original Sonic the Hedgehog games and I LOVE the nostalgia.
Controls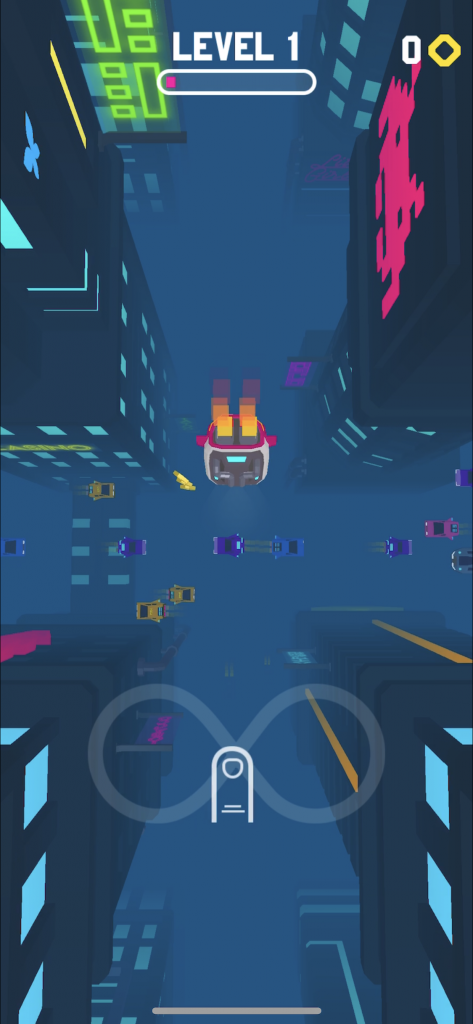 At the bottom of the screen, you will be prompted to drag your finger in any direction in order to move your car around the obstacles in front. I found them easy to use as there was only one thing to remember.
The Power of in-app Purchases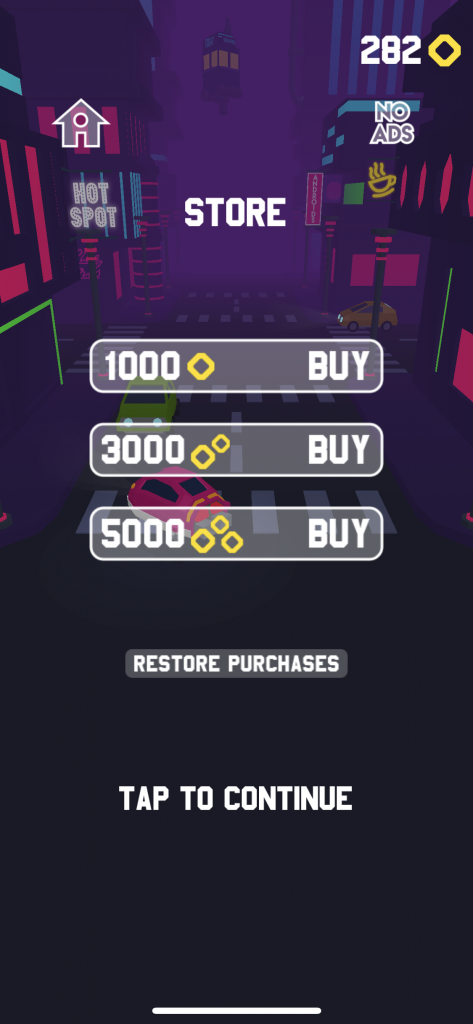 1000 coins for £0.99
3000 coins for £1.99
5000 coins for £2.99
With these coins, you can purchase vehicles. They range from 100 coins to 1500 coins.
The Verdict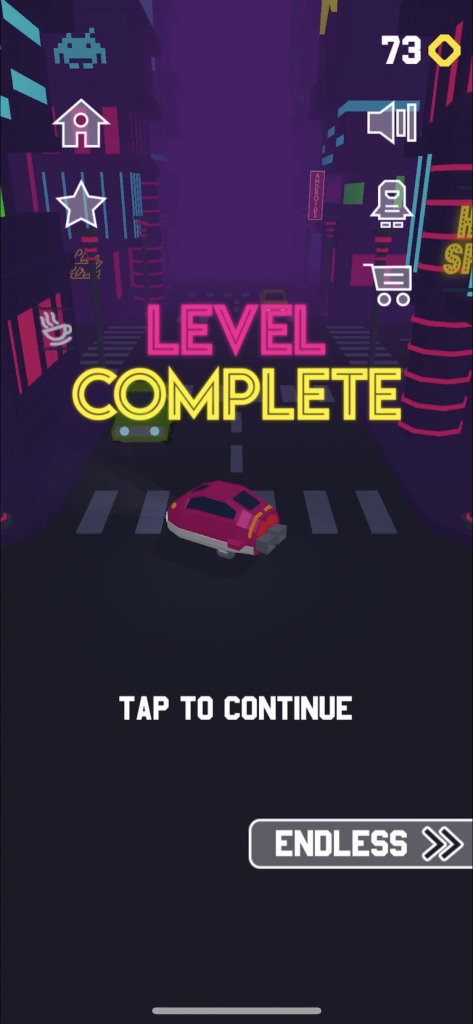 There aren't many complaints with this game except for the fact that it's quite hard but that's just me being a sore loser! The graphics were on point along with the simple controls and riveting gameplay. I can see why this game is being featured a lot on the app store!
If you decide to download Cyber Drive, let us know what you think and if you agree or disagree with the things we said. Happy gaming and stay casual!
Cyber Drive Overall Rating: 4/5
iOS Link: https://apps.apple.com/al/app/cyber-drive/id1494750885
Android Link: Not currently available
Company: Popa Radu
Genre: Racing
Rated: 4+
Offers in-app Purchases