PinOut Review
Pinball reinvented by the award-winning developers of Smash Hit and Does not Commute! Race against time in a continuous journey through this mysterious canyon of pulsating lights and throbbing retro wave beats. The classic pinball mechanic remodeled into a breathtaking arcade experience.  -Google
"PinOut is a super smart, beautifully designed pinball game" – Wired
PinOut Links:
IOS:  https://itunes.apple.com/us/app/pinout/id1108417718?mt=8
Andirod:  https://play.google.com/store/apps/details?id=com.mediocre.pinout&hl=en_US
Company:  Mediocre
Genre:  Games
Rated:  4+
Includes In-App Purchases
Hey Casual Gamers!  Is it possible for pinball games to be casual games?  This is the review to find out!  Today we will talk about PinOut, a recently submitted game (August 2018) to the app store and google play.  I maybe a little bias, but after playing Does Not Commute, this has my hopes up a bit!
Gameplay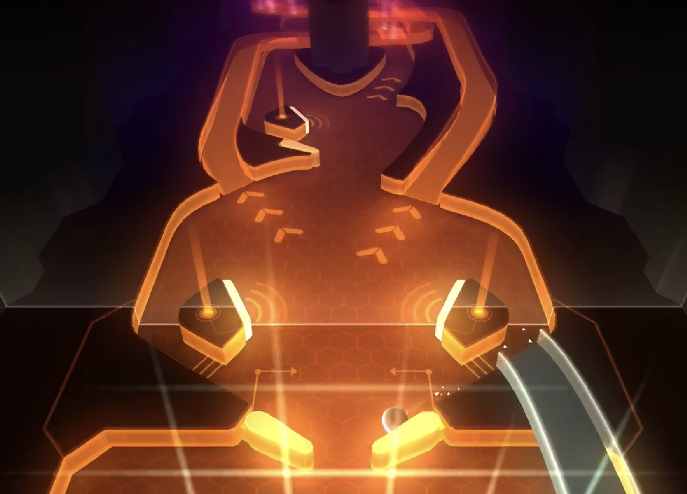 Take a casual go at an endless pinball game!  You are given a time limit and one ball.  Time to see how far you can make it!  This casual app is more of a visual and skillful delight the longer you play it!
Graphics
PinOut is a visual masterpiece.  It's very easy to just sink into a relaxing mood when looking at the smoke and colors of each board.  Hints on the board work as guides to show where the next shot should be aimed at.  When these guides are followed correctly, they usually lead to bonus time and extra points!
Music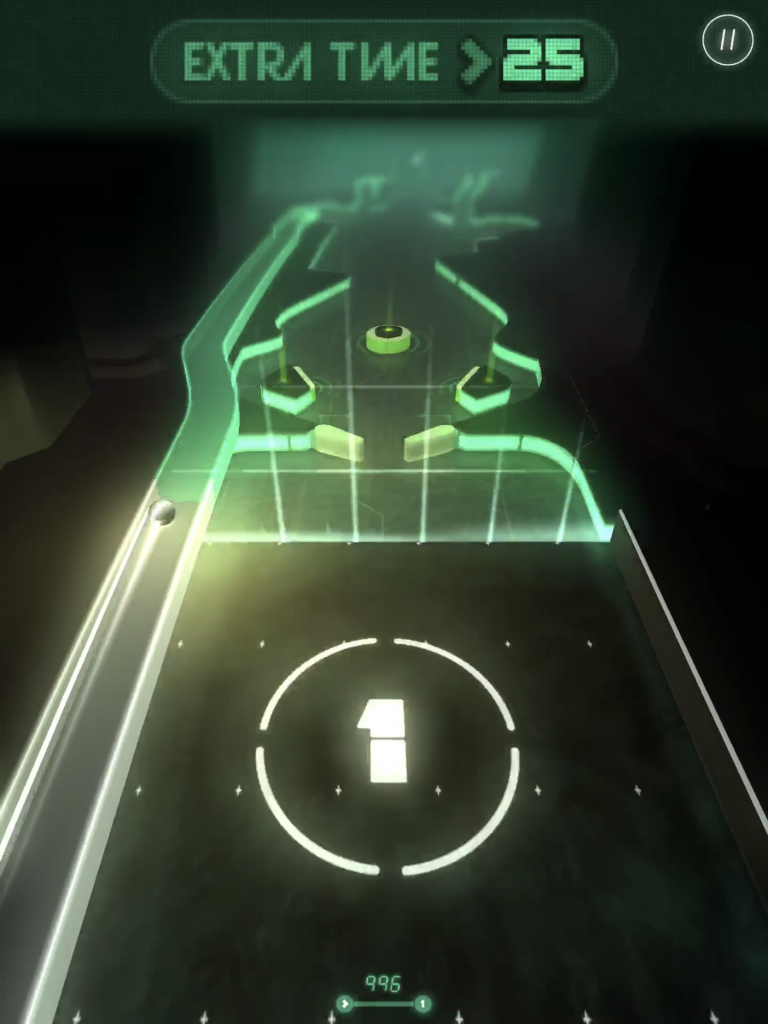 Now this is what I call casual music.  Prepare for some very relaxing futuristic tones!  The music score compliments the app that even frustrating shots are soothed by the vocals in level 2!  I could imagine putting a playlist together for PinOut.  The in-game music does it's own kind of special justice as well as the sound effects that sync so well with the game-play!
Controls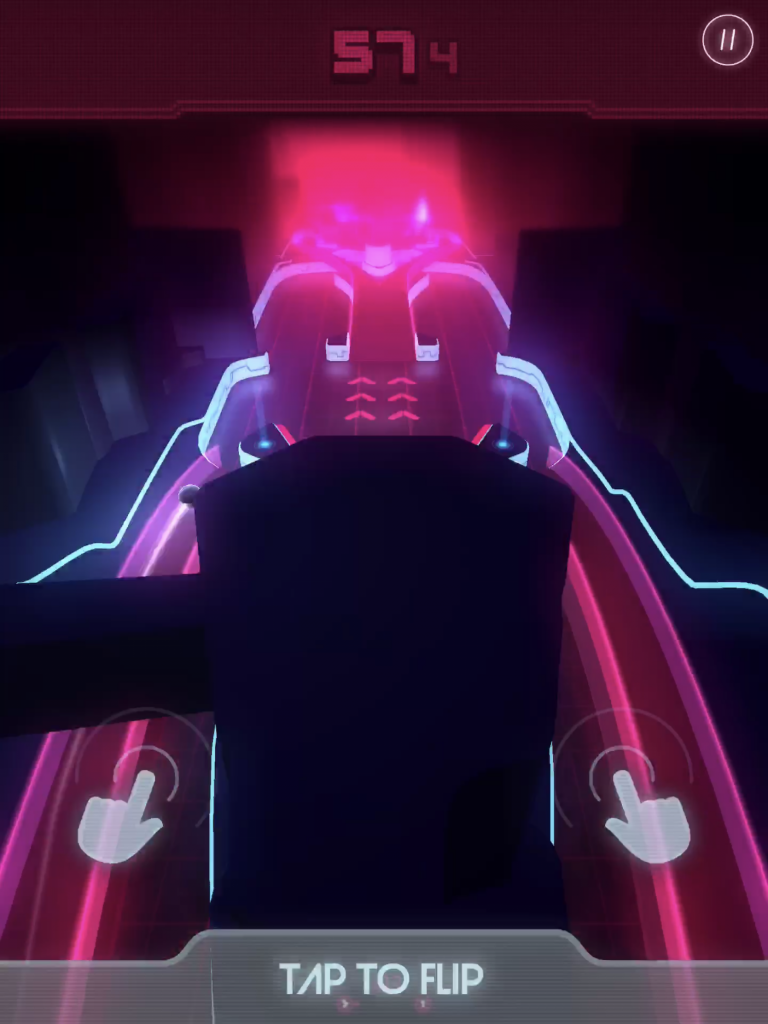 Thankfully the controls for PinOut are just as easy as the music.  Catching the ball with a flipper seems very easy to do.  As long as you follow the board and carefully aim your shots, it's very easy to do well and level up to the higher challenging boards!  Don't forget to grab the power-ups along the way!
The Power of In-App Purchases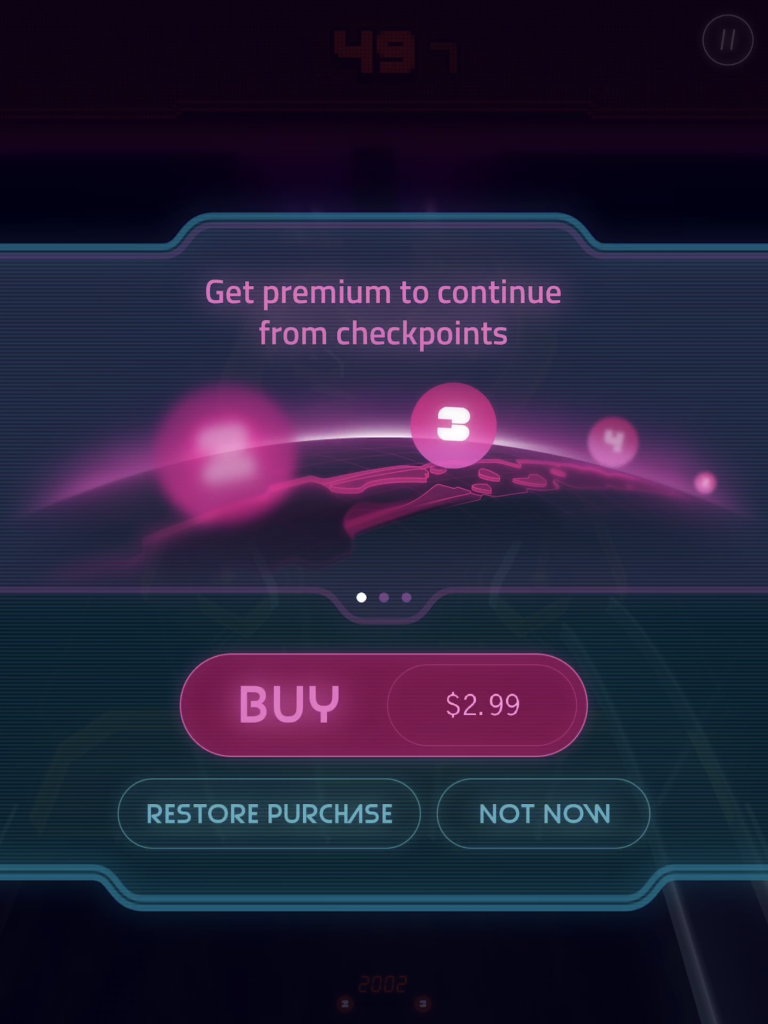 Now, the real question:  Is PinOut worth my money?  The only real purchase in the game is to unlock the checkpoints in the game for $2.99.  This is a great purchase in order to see all the levels of PinOut.  PinOut is still a great casual game without the purchase, and the free version serves to act as a personal milestone as to how far you have achieved.
The Verdict
Admitting, this one is a keeper!  I love how casual PinOut plays and I look forward to setting a new high score!  This might be one for me to break down and pay for the premium version as well.  If you really enjoy a game and it gives you what you want out of casual gaming, push the buy button!  This will keep our app store filled with great casual app games!
Did you enjoy PinOut?  Give us a shout in the comments of your highest score or just drop a challenge!
Happy Gaming!
PinOut Overall Score: 5/5
PinOut Links:
IOS:  https://itunes.apple.com/us/app/pinout/id1108417718?mt=8
Andirod:  https://play.google.com/store/apps/details?id=com.mediocre.pinout&hl=en_US
Company:  Mediocre
Genre:  Games
Rated:  4+
Includes In-App Purchases
About Post Author