Last Day on Earth: Survival Review!
"The survival shooter Last Day on Earth is set in a post-apocalyptic world: in 2027 the world saw an outbreak of an unknown infection that destroyed almost all the human race. And it didn't stop there. All those dead started turning into zombies and those few survivors that have resistance in their blood are trying to survive on the ruins of the once great world.
And now the survival of your character is only in your power! Keep an eye on your character's life stats such as hunger and thirst, collect valuable resources for crafting, create weapons and transport of different types or use what you have at hand: a bat or a road sign. Everything will come in handy for killing dozens… hundreds of of…thousands of zombies!
Defeat intruders to your land not only with your power but also cunning – construct fortifications with traps or go raid other survivors' territories for the sake of rare loot and resources. After all, people can do anything to survive.
Hardcore fans will have plenty to do in tough seasonal locations. Before going to a desperate trip, equip your survivor with the most crushing weapon to hunt wild animals and destroy crowds of mutated zombies. One can reach seasonal location on a transport that's available for crafting. Moreover, if you pass the wall on the west of the map you will enter an online location where with a special costume on, you will be able to interact with other players.
Explore the large and deep-laid world of Last Day on Earth! Upgrade your hero, equip your house, loot abandoned territories, hunt wild animals and other survivors – the new world has new rules.
Will you survive in conditions like these? If so, what price are you ready to pay?"
Last Day on Earth Links:
iOS Link: https://itunes.apple.com/us/app/last-day-on-earth-survival/id1241932094?mt=8
Android Link: https://play.google.com/store/apps/details?id=zombie.survival.craft.z&hl=en_GB
Company: Andrey Pryakhin
Genre: Strategy, Indie Games
Rated: 12+
Offers in-app Purchases
Gameplay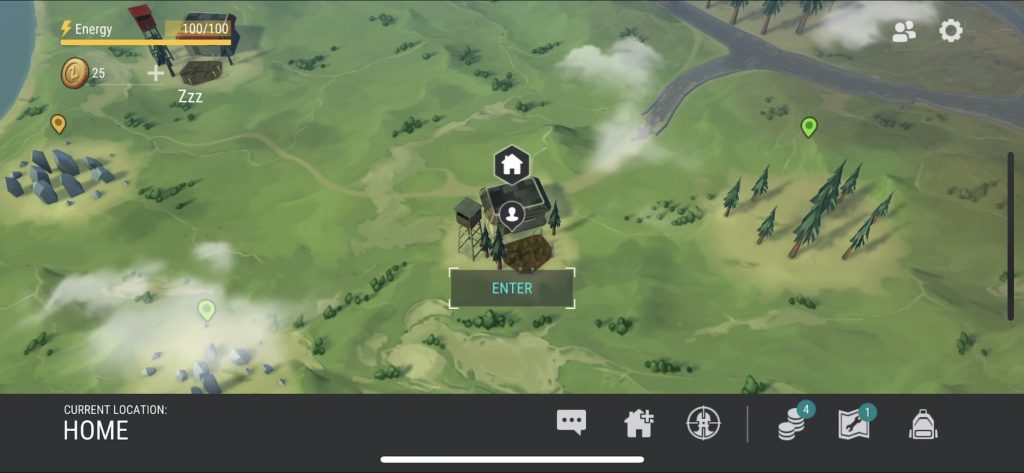 The aim of the game is simple: survive. Just like how you would if you had to survive on the last day on earth in real life, you're not given any guidance on what you're actually supposed to do.
At first, I thought that was a stupid idea but I then realized that it really challenged me to find the right materials in order to survive. On top of trying to build survival items, there are zombies everywhere that are pretty intense so if you don't have the correct weapon you better pray for yourself!
Graphics
The graphics are pretty simple visually, and I'm not a big fan of bird's eye view games. I would much prefer if it was in the third person, as it would also make it a little more challenging to see oncoming zombies, however, there's nothing else I can point out that I specifically don't like. Last Day on Earth: Survival doesn't lag and didn't crash once during my gameplay despite my phone almost being full!
Controls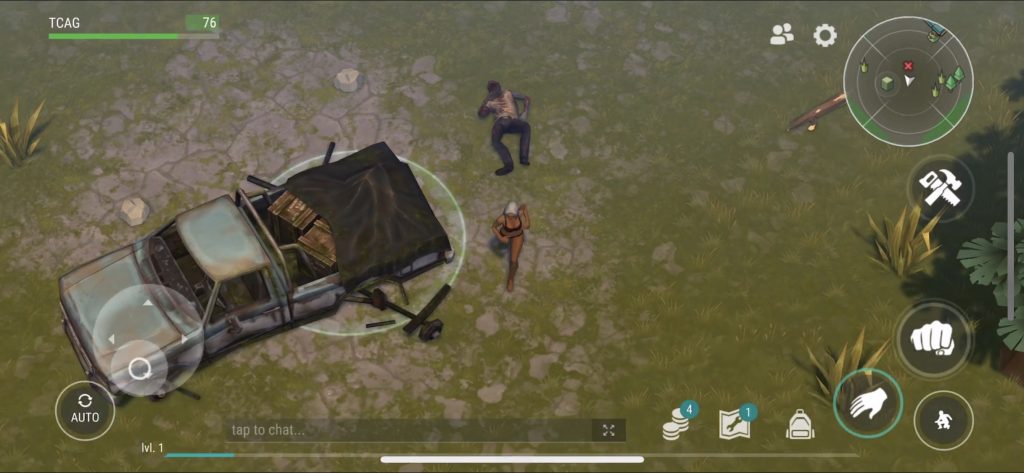 The controls are very overwhelming when you first enter the game because it's not clear what they're all for. On the left-hand side, you have a joystick that moves you around the map. On top of that, there's an auto button that does all the work for you. I'm not entirely sure why anyone would press the auto button as it completely takes the gaming out of Last Day on Earth: Survival and it's pretty boring to just sit and watch it.
On the right-hand side, there are a lot more buttons that are very confusing. At the top, there is a button that allows you to view your friends, your party and your clan. Next, to that are the settings.  Slightly below the map, there's the building tool where you can build buildings and add furniture. As for the bottom left, there is a punch button, a pick-up button, a crouch button, the store, the blueprints, and your inventory.
It definitely does take a while to get the gist of how everything works, but once you do it's easy so don't let me put you off.
The Power of in-app Purchases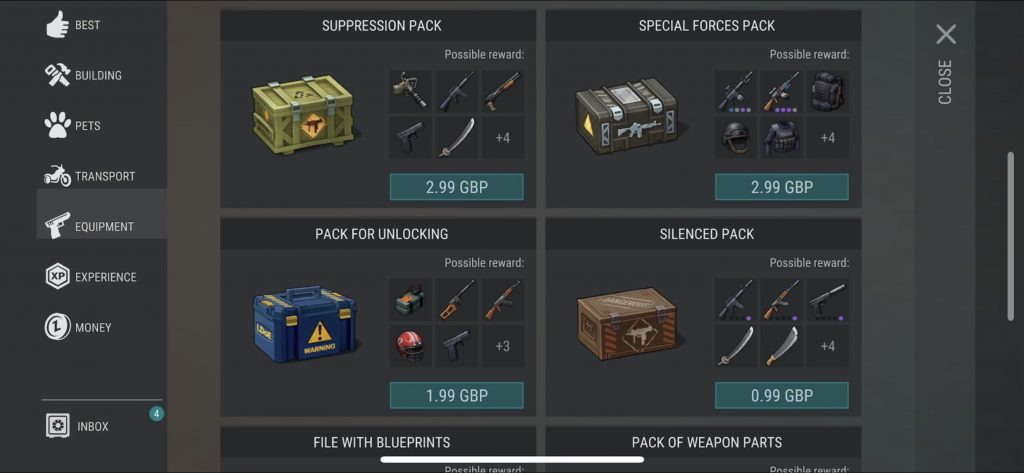 The store is separated into sections: Best, Building, Pets, Transport, Equipment, Experience, Money.
I won't go into it all as we'll be here forever, but the coins are fairly priced at:
50 coins for £1.99
250 +75 free coins for £9.99
375 +150 free coins for £14.99
750 coins +400 coins for £28.99
Most games have items you can buy to make your gaming experience easier, but with Last Day on Earth: Survival, you can actually pay to get yourself further in the game without doing anything.
+2000 experience for £4.99
1-day XP booster – level up fast for £4.99
7-day XP booster for £19.99 reduced from £29.99
14-day XP booster for £28.99 reduced from £42.99
I don't think it's fair and find it pretty pointless to pay your way through a game – any true gamer will know the hard work that goes into completing a game and usually that doesn't mean paying your way to the top.
The Verdict
Last Day on Earth: Survival is a brilliant way to test your strategic skills and see if you would survive in a situation like that. I must say, it is quite hard to figure out but I'm sure there are sites online that explain the game.
If you decide to download Last Day on Earth: Survival, let me know what you think and if you agree or disagree with the things we said. Happy gaming and stay casual!
Last Day on Earth: Survival Overall Rating: 3/5
iOS Link: https://itunes.apple.com/us/app/last-day-on-earth-survival/id1241932094?mt=8
Android Link: https://play.google.com/store/apps/details?id=zombie.survival.craft.z&hl=en_GB
Company: Andrey Pryakhin
Genre: Strategy, Indie Games
Rated: 12+
Offers in-app Purchases
About Post Author