Gunship Battle:  Total Warfare
BUILD YOUR ARMY BASE
– Build powerful Ships, Jets, and Armor Units and form your own strategy against Armada.
– Defend your Headquarters from incoming enemies trying to take over your land.
– Battle Real-time PvP with other Admirals from around the world.
CUSTOMIZE YOUR ARMY
– Camouflage your Ships with your own design and patterns.
– Research various subjects and advance battle strategies.
JOIN ALLIANCE
– Dominate the ocean by creating or joining an alliance and assemble an unstoppable force.
– Help your Alliance by supporting their actions.
Rule over not only the ocean but also the sky with your army!
Download now to start your new journey as Admiral.
Gunship Battle:  Total Warfare Links:
iOS Link: https://itunes.apple.com/us/app/gunship-battle-total-warfare/id1397714781?mt=8
Android Link: https://play.google.com/store/apps/details?id=com.joycity.gw&hl=en_US
Company: JOYCITY Corp
Rated: 12+
Offers in-app Purchases
Hey Casual Gamers!  Ever wanted to know what it feels like being a fleet admiral?  The one man in command of thousand of men and women?
Well, you can forget about the personnel because all Gunship Battle:  Total Warfare cares about is tanks, jets, and battle ships!
Is this truly worth your casual time?  Set sail for adventure in this casual review!
Gameplay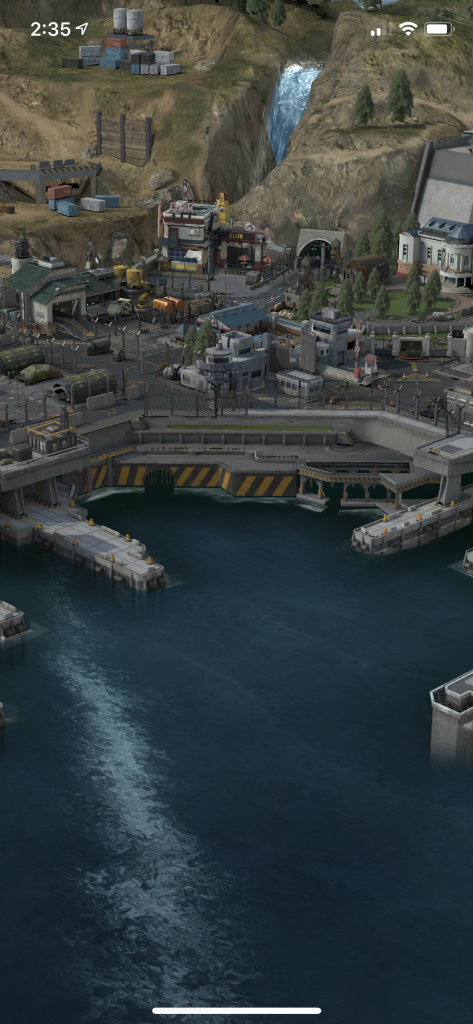 It's the end of the world!  The Apocalypse has come and gone.  What should humanity do afterwards?  Start another world war!
Sounds stupid for sure, but it's something that humans do.
At any rate a tutorial walks you through the story-line and sets up the island that will be the new HQ.  From this HQ you can rebuild and prepare to attack enemies and when strong enough, other players.
Graphics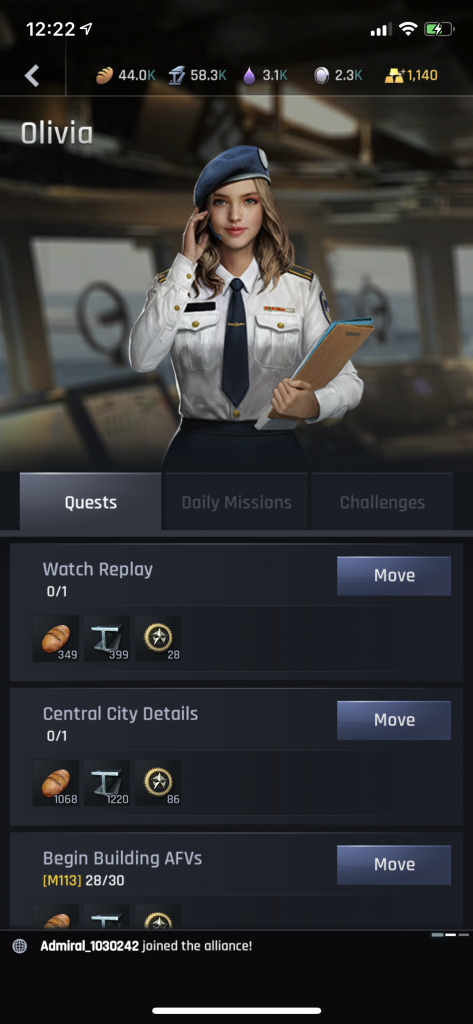 While there's some visual candy, such as the great detail on each kind of ship, tank and air fighter, that's pretty much where it stops for me.
Everything seems rather bland even in the world view.  I have to admit that there's a great deal to view and examine during the game, and the fights are pretty intensive, but most of the time is spent construction and locating of resources.
It's pretty clear to see that the graphical resources were spent on the cut scenes and new vehicle graphics.
Music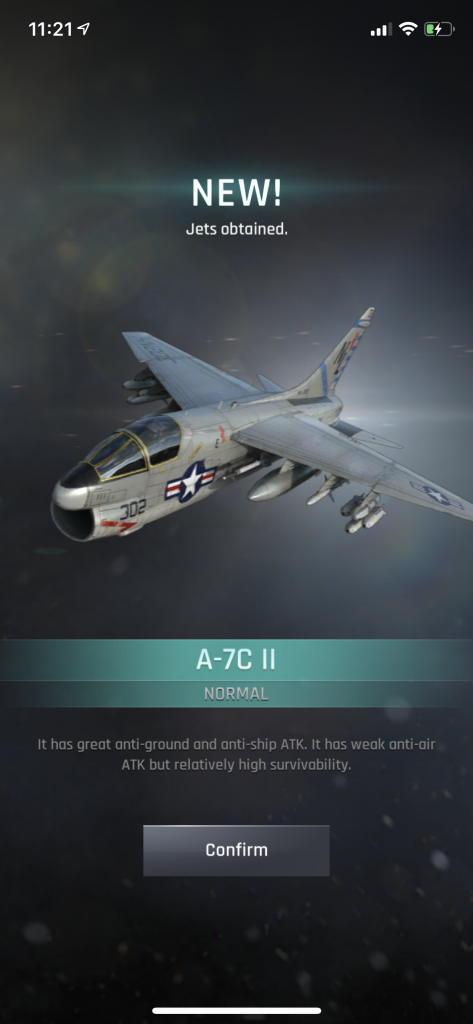 I feel rather spotty about the music.  It's a traditional music on a loop that's not too overbearing, but not really remarkable either.
I do like the sounds during battle.  It grabs you into what's going on.  Not to mention the sweet sound of a well placed air strike explosion is always awesome.
Controls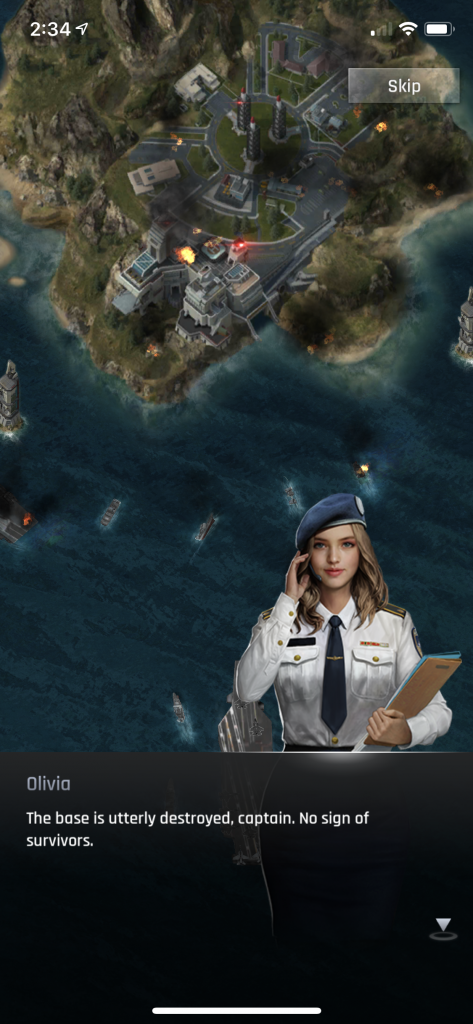 Now, I really had issues learning how to navigate HQ.  I wish there was a better way to look at the layout.  There's a great deal of swiping back and forth to upgrade.  The world map is vast and if there's not a coordinates or quest to guide, it's easy to get lost.
To alleviate that, just hit the bottom right button and get an instant warp back to base!
Attacks seem to be in real time which is rather cool, and timers will let you know when attack has happened and when it's returned to base.
The Power of in-app Purchases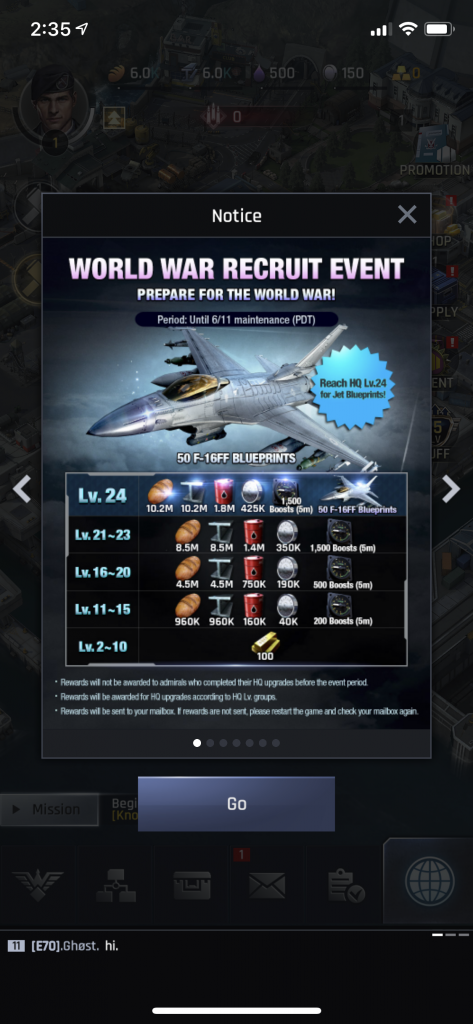 So, one easy thing to notice when playing is all the ads for in-game boosts and items.
There's an insane number of resources.  Rightly so, as there's tank, jets, and ships involved.  At some point it just becomes annoying and overdone.
I can't knock all the free items I received before the ads started rolling in.  There's enough to get to at least 13 or higher so you can mount a decent offensive.
But good gravy.  There's an overabundance of offers.  If I were to pick, I'd go with a subscription package rather than buying an item outright.
The Verdict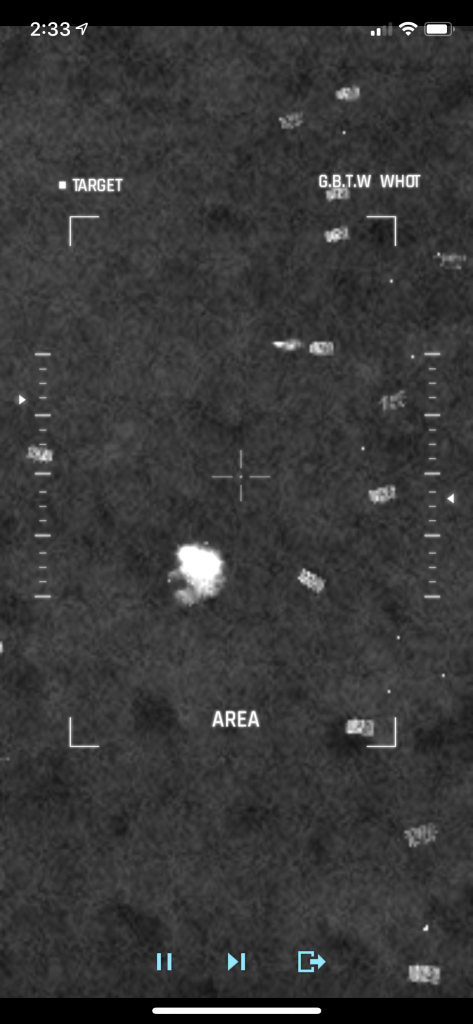 There's a great deal of promise in this casual app.  It can become overwhelming at first, but there's enough in the game to guide players in the right direction.  When it doubt, quest it out has been working for me.
The promise of epic maritime battles and fighter jets soaring over the skies is just about there.  While there are a few things to nitpick, this is solid title with what seems to be a good community.
Already the king of the seas and want to help others out?  Drop a comment in the section below and let us know how you did it!
Happy Gaming, and as always, keep it casual!
Gunship Battle:  Total Warfare Overall Rating: 4/5
Gunship Battle:  Total Warfare Links:
iOS Link: https://itunes.apple.com/us/app/gunship-battle-total-warfare/id1397714781?mt=8
Android Link: https://play.google.com/store/apps/details?id=com.joycity.gw&hl=en_US
Company: JOYCITY Corp
Rated: 12+
Offers in-app Purchases
About Post Author