Choices: Stories You Play Review!
"What you can expect with Choices:
Character customization
Romance your favorite characters
Fall in love, solve mysteries and embark on epic fantasy adventures
Pick your story from our constantly growing library with weekly chapter updates
You get to control what happens next in immersive visual stories!
Our most popular stories include:
THE ROYAL ROMANCE – In this rags to riches saga, ditch your waitressing job to travel to the beautiful kingdom of Cordonia… and compete for the hand of the crown prince! Will you win his royal proposal, or will another suitor command your affections?
OPEN HEART – Fresh out of med school, you're the newest medical resident at Edenbrook Hospital working under the brilliant and demanding Dr. Ethan Ramsey. When faced with situations where you hold a patient's life in your hands, will you be able to make the cut?
THE ELEMENTALISTS – Magick. Mystery. Mayhem. Are you really the normal, college freshman you thought you were? Or something much, much more? Discover what powers lie deep within you at Penderghast College.
DESIRE & DECORUM – In this regency era romance, It's court or be courted when you discover you're one of the most eligible heiresses in England! Does true love await you at the grand Edgewater Estate?
RIDE-OR-DIE – Logan isn't the type of boy you can bring home to Dad… not when Dad's the detective tasked with taking down Logan's illegal street racing crew.
BLOODBOUND – You're applying for a job with brilliant CEO billionaire Adrian Raines. Urban fantasy meets romance in this sexy vampire thriller!
HIGH SCHOOL STORY – It's your first day at a new high school! Make friends, find love, and attend the Homecoming dance in your very own High School Story!" – Pixelberry Studios
Choices: Stories You Play Links:
iOS Link: https://apps.apple.com/us/app/choices-stories-you-play/id1071310449
Android Link: https://play.google.com/store/apps/details?id=com.pixelberrystudios.choices&hl=en_GB
Company: Pixelberry Studios
Genre: RPG, Simulation
Rated: 12+
Offers in-app Purchases
Gameplay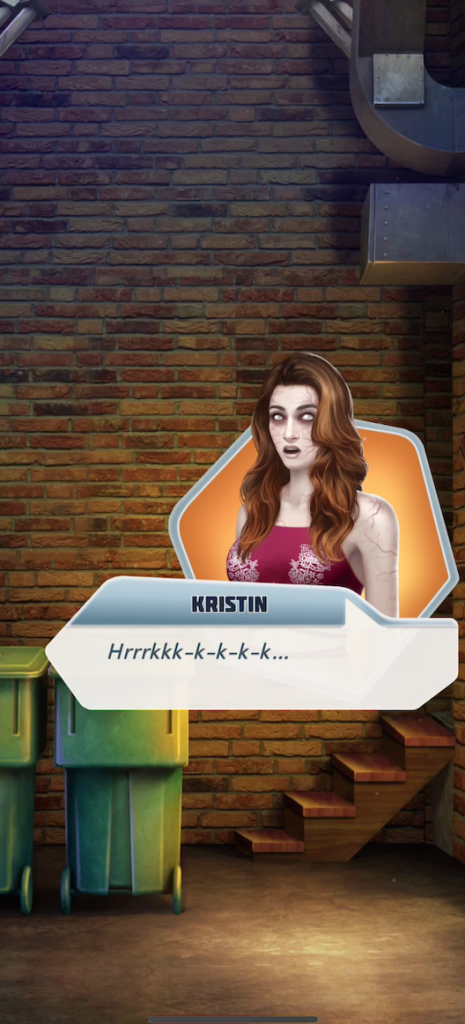 If you're into reading riveting stories, Choices: Stories You Play is the game for you. Similar to Episode – Choose Your Story, this game consists of you choosing a story and being able to decide what the future holds for your character. While I was looking through the vast array of stories, I decided to pick Nightbound which was featured in the Horror section. Nightbound's synopsis: "A trip to New Orleans plunges you into a supernatural war, bound together with roguish Nighthunter."
You get to pick your character and his/her name. I called my character Alex and it's his 25th birthday where he's hanging out with his best friend in a new city. Before meeting his friend, he wakes up from a scary dream where he's being chased by a zombie and somehow, the zombie ends up in his real life and kills him. If your character dies, you have to start over again. I found this method really interesting and reminded me of Black Mirror: Bandersnatch where you have to survive through the game, but if you make a wrong move, you have to start again.
Graphics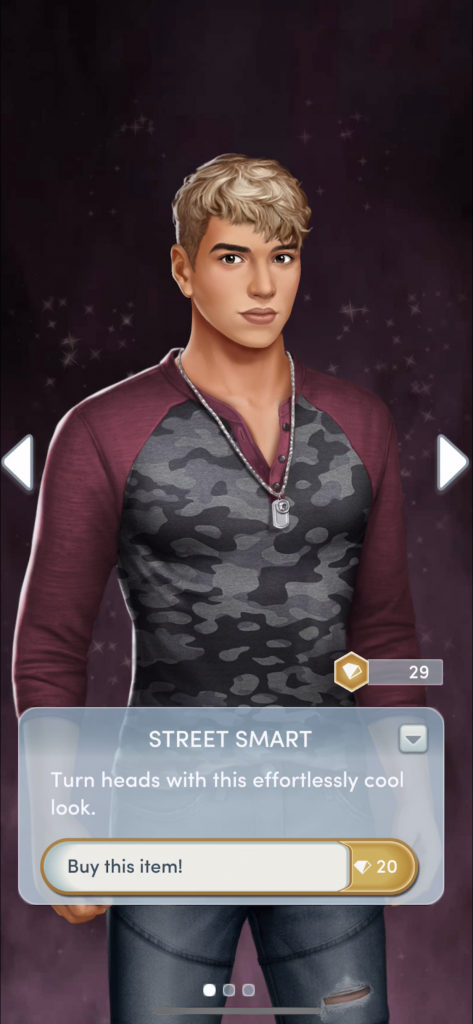 The graphics to me aren't as impressive as Episode – Choose Your Story. The reason for this is because you can only see them from their chest up and the only time they move is when their facial expressions change. However, with Episode is that the characters can run, dance, fall over, you name it! I just think a little more emotion in the characters would be nice – not just "pods" they're in to change color depending on their moods.
Music & Sounds
The music and sounds definitely make up for the poor use of emotions in the game. The music is constantly changing in Choices: Stories You Play and it changes depending on the mood. For example, when my character was running away from the zombie, the music was fast-paced but when he finally locked himself in the cave, all you could hear was a heart beating.
Controls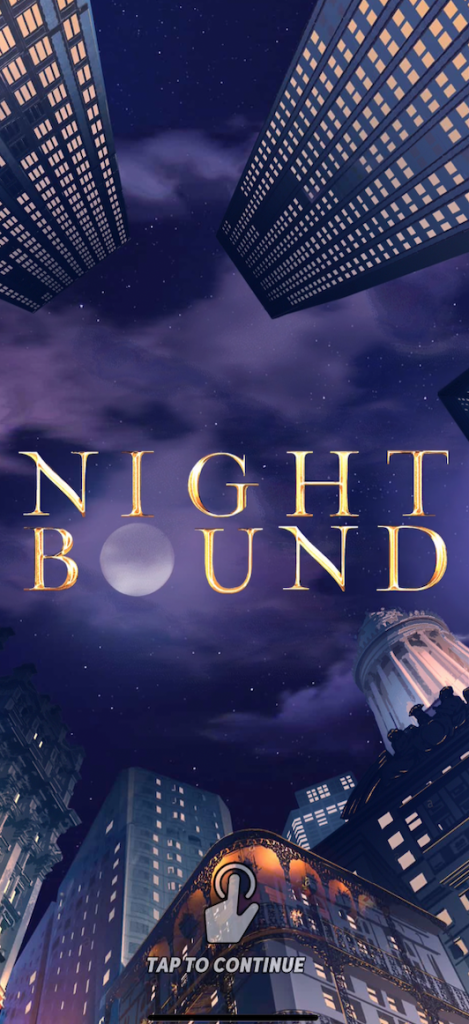 The controls in Choices: Stories You Play are very simple and only consist of tapping. You tap to go to the next slide, tap to decide what you're going to play and tap to design your character. The controls don't need to be any more complicated than this, however, it is just a reading game after all.
The Power of in-app Purchases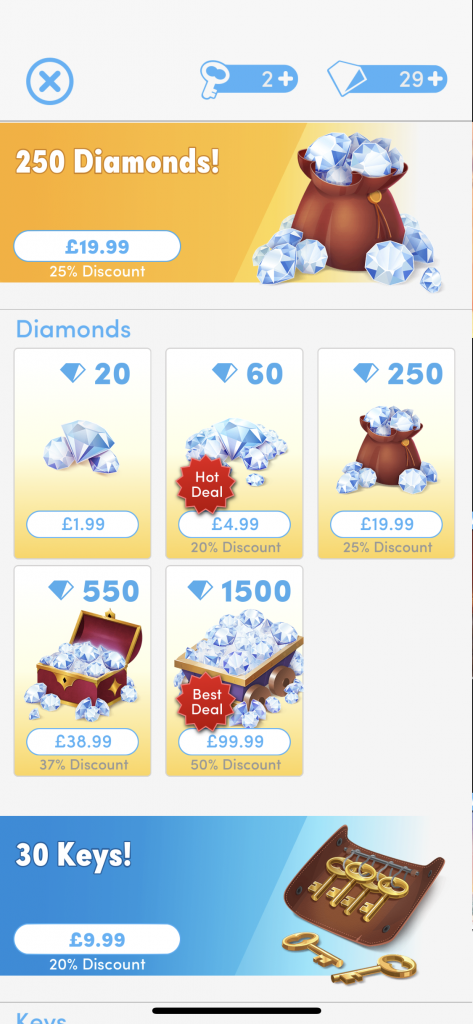 You can complete Choices: Stories You Play without making an in-app purchase, however, it definitely helps. Sometimes characters will ask you to do something special with them and you have to use diamonds to accept. But I definitely don't think they're necessary.
Diamonds
20 diamonds for £1.99
60 diamonds for £4.99
250 diamonds for £19.99
550 diamonds for £38.99
1500 diamonds for £99.99
Keys
5 keys for £1.99
30 keys for £9.99
150 keys for £38.99
The Verdict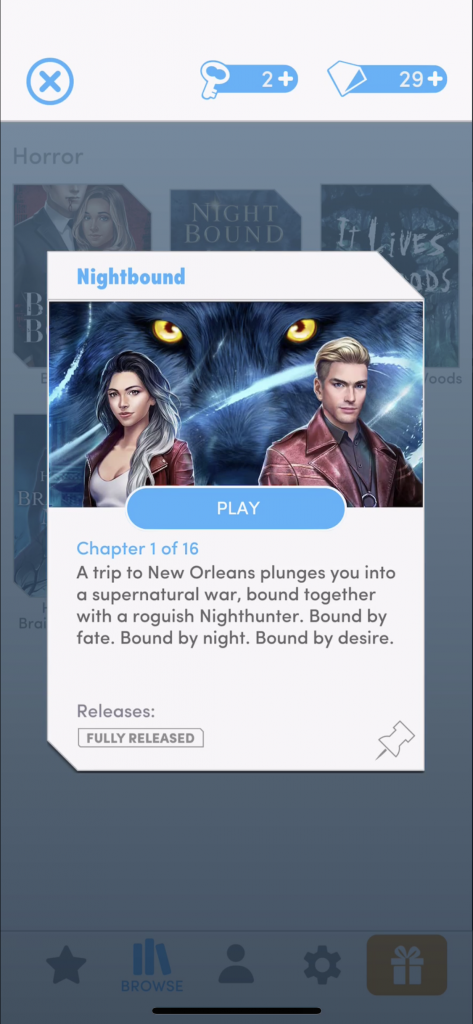 Choices: Stories you play has definitely become another one of my favorite choose your story games. The stories featured are fun to control with a vast array of genres to choose from. However, I do feel as if the graphics are a big weakness and it would be nice to design your character in more detail than just their skin color, hair, and clothes.
If you decide to download Choices: Stories You Play, let us know what you think and if you agree or disagree with any of the things we said. Happy gaming and stay casual!
Choices: Stories You Play Overall Rating: 4/5
iOS Link: https://apps.apple.com/us/app/choices-stories-you-play/id1071310449
Android Link: https://play.google.com/store/apps/details?id=com.pixelberrystudios.choices&hl=en_GB
Company: Pixelberry Studios
Genre: RPG, Simulation
Rated: 12+
Offers in-app Purchases
About Post Author