Barbarous: Tavern Wars Review!
"Join Emyr and the Barbarous party on an epic new Time Management adventure – Barbarous: Tavern Wars! When it comes to the glory and fame of the world's greatest tavern, there can be no mercy!
Join Emyr and the Barbarous party again and take on legendary new challenges!
The tavern's hum has been interrupted by none other than Paladin McArthus—a name famous across all lands! Inspired by the successful new career of his former rival Emyr, McArthus is prepared to make Emyr an offer he can't refuse. Meanwhile, Gwen realizes there is no escaping family obligations. Will she choose responsibility at the cost of abandoning what captivates her heart?
Emyr soon finds himself caught up in a dishonest game with no clear rules. When it comes to the glory and fame of the greatest tavern in the world, there can be no mercy! Will the power of friendship and the strength of family ties be enough to overcome the adversities that await?
Manage your time and run a tavern, delighting not only your customers but also the Great Culinary Critic! Enjoy an amazing storyline and exciting gameplay across each of the game's 60 levels."
iOS Link: https://apps.apple.com/ph/app/barbarous-tavern-wars/id1563924491
Android Link: https://play.google.com/store/apps/details?id=com.gamehouse.barbarous2&hl=en_GB&gl=US
Company: GameHouse
Genre: Adventure
Rated: 12+
Offers in-app Purchases
Gameplay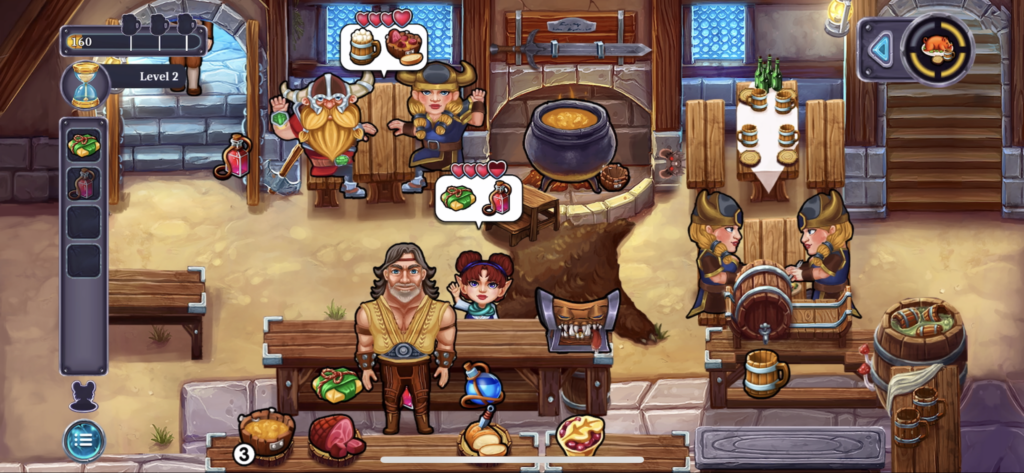 If you're looking for a casual game that mixes fantasy and cooking together, this might be for you! I absolutely love cooking games and usually rate them quite highly, but having it mixed with the fantasy genre along with unusual ingredients is a treat!
Serve customers, clean up tables and restock ingredients within the time limit to win!
Graphics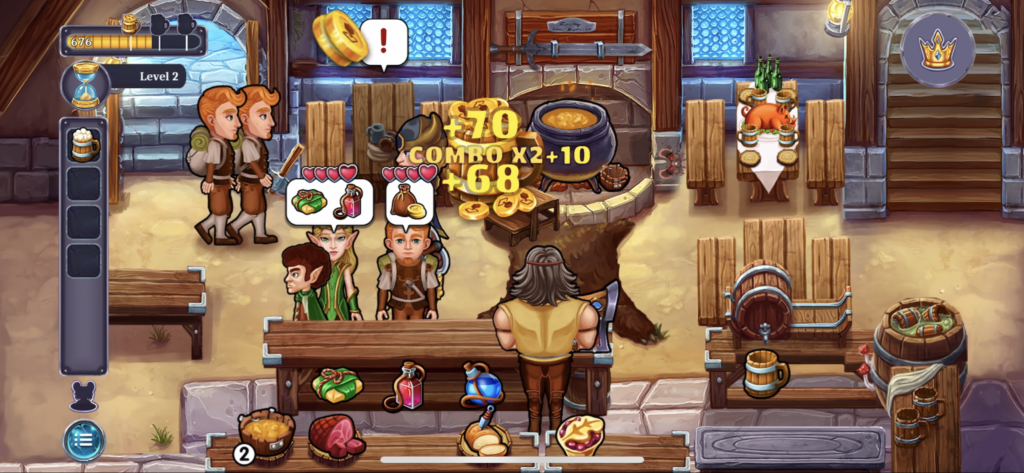 The graphics are so fun. I love how the characters move in a stiff way and how their heads are bigger than the rest of their bodies – it really adds something a bit different to your typical cooking game!
Music & Sounds
The audio in the background of the game is medievally themed which, of course, fits in perfectly with a game like this. Sometimes the music can make or break a game in my opinion but it didn't bother me even after playing for a while!
Controls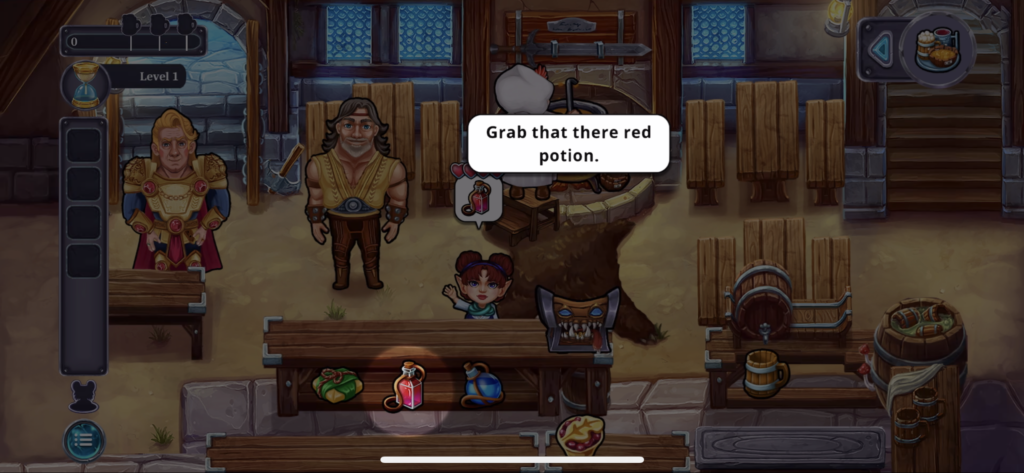 Like most cooking games on the app store, all you need to do is tap on the items, customers, and equipment to serve them! It's all fairly simple but make sure to stay focused as it can become overwhelming even with these simple controls.
The Power of in-app Purchases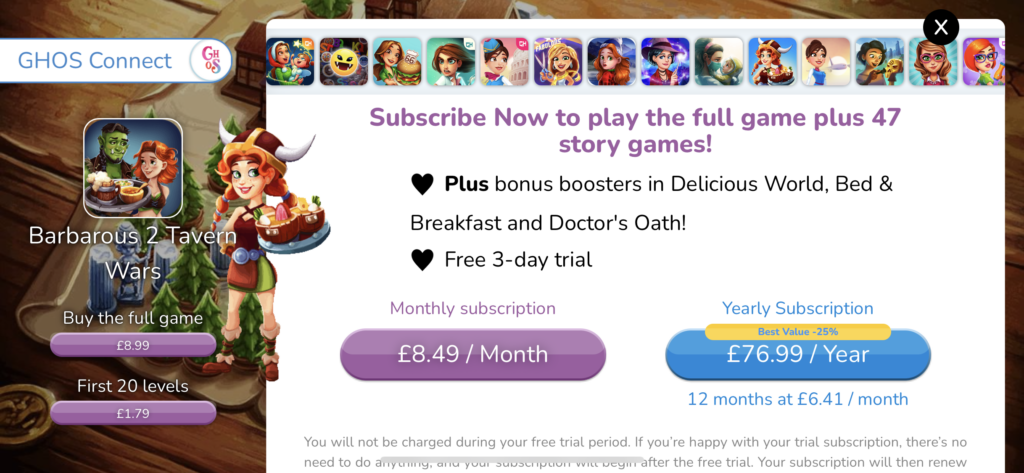 Barbarous: Tavern Wars is developed by GameHouse, a company that makes games that can't be finished unless you pay a fee to keep them. You can either pay for just a singular game or a monthly fee for all 47 of their games.
GameHouse Subscription (includes this game and 47 others)
£8.49 a month
£76.99 a year
The Full Game
Buy the full game for £8.99
Or the first 20 levels for £1.79
The Verdict
I really enjoyed playing this, but unfortunately, it loses a star because of it not being a free game. I have nothing against in-app purchases when necessary but £8.99 for a full mobile game is a lot. Not to mention, there are many other games on the app store with the same kind of gameplay (for free!)
If you decide to download Barbarous: Tavern Wars, let us know what you think and if you agree or disagree with any of the things we said. Happy gaming and stay casual!
Barbarous: Tavern Wars Overall Rating: 4/5
iOS Link: https://apps.apple.com/ph/app/barbarous-tavern-wars/id1563924491
Android Link: https://play.google.com/store/apps/details?id=com.gamehouse.barbarous2&hl=en_GB&gl=US
Company: GameHouse
Genre: Adventure
Rated: 12+
Offers in-app Purchases
About Post Author