A Beginner's Guide to Cookie Run: Kingdom
Most casual gamers out there are familiar with the Cookie Run games, you play as a cookie and run through obstacles in order to escape the witch's oven! Cookie Run: Kingdom is slightly different so we thought we'd break down the gameplay and show you how to get the most out of this game!
We rated this game a 4/5 so it's safe to say we enjoyed it a lot. We hope you love it as much as we did!
Download Links:
iOS: https://apps.apple.com/us/app/cookie-run-kingdom/id1509450845
Android: https://play.google.com/store/apps/details?id=com.devsisters.ck&hl=en_GB&gl=US
Pick a server that suits you
Before you can start playing, you will need to pick a server. The two options are Pure Vanilla and Hollyberry.
The types of players you will find in Pure Vanilla tend to be further in the game, which means it'll be harder to play. It might be a good way to get you practicing but if you want to find players who are slightly newer, choose Hollyberry. 
Note: if you want to play with your friends you must pick the same server.
The Cookie Squad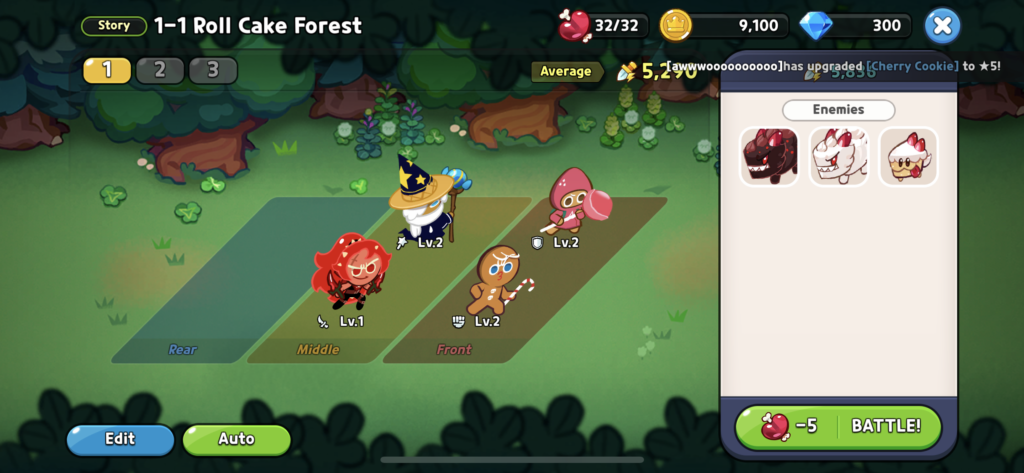 Balance the squad with attack and defense class Cookies if you're having trouble defeating the Cake Monsters. There are 9 different kinds of Cookies Classes:
healing
attack
bomber
defense
ambush
support
ranged
charged
Build first, then battle
If you want to make the most out of the game, you need to collect resources, both for building and creating items. Leveling up your buildings allows you to produce more items for your heroes and before you even set foot on your journey, you should level these areas up and put your characters in to build them.
Upgrade your cookies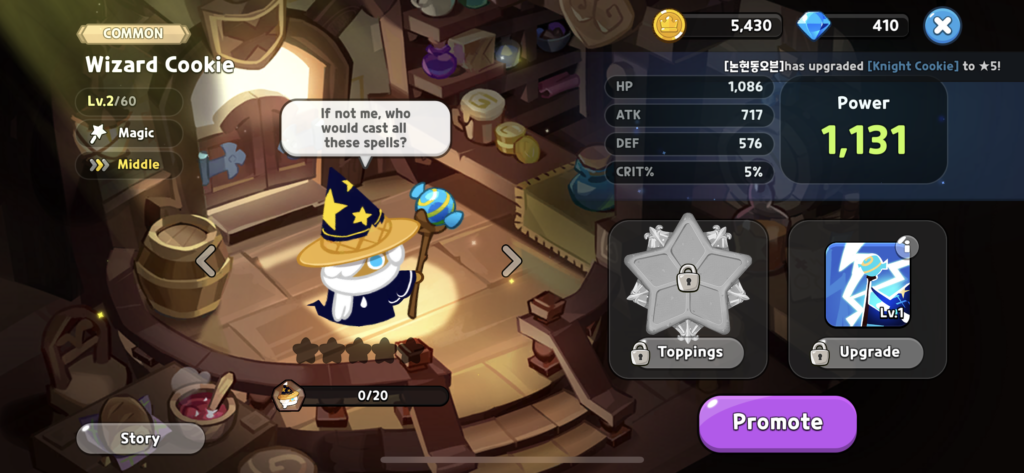 Another very important part of playing is the standard of your Cookies. If you're not regularly upgrading their special skill using Skill Powders, then you're setting yourself up for failure. These powders are gained by completing tasks in your kingdom or through Daily Bounties.
Upgrading your Cookie's special power allows them to be more powerful when it comes to battling Cake Monsters!
Use your coins
Activities like making new buildings and using them to produce different materials require coins. Make sure you're not blowing all of them on trivial items and using them to make buildings and unlocking new characters.
Claim your daily rewards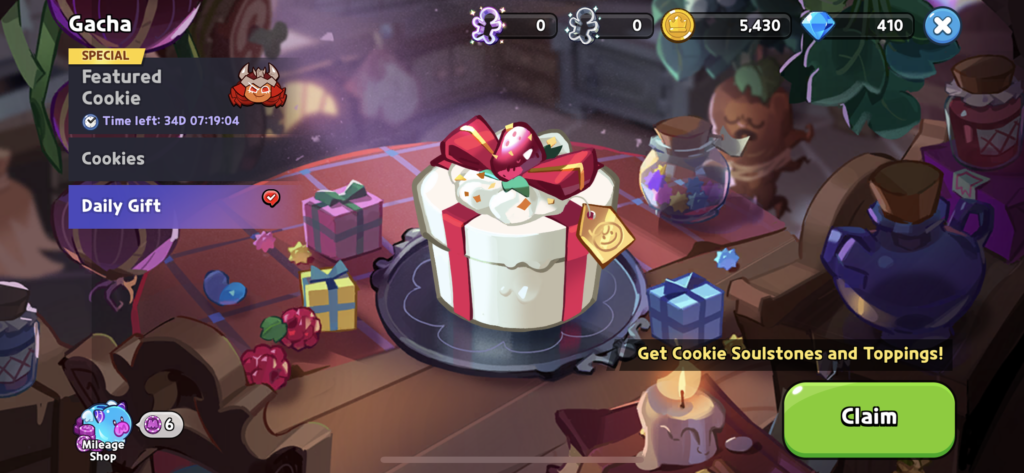 Even if you're someone who likes to make in-app purchases while playing free games, it's still important to reap the benefits of daily rewards. There will be a notification on the envelope at the top of the screen if you haven't collected them yet!
Do Daily Bounties
Create a squad of Cookies that are perfect for destroying the Cake Monsters through Daily Bounties. You can only participate in 3 Bounties each day so you will need to pick a team up for the job. Each Bounty has a Skill Powder to win!
Don't neglect your Cookie toppings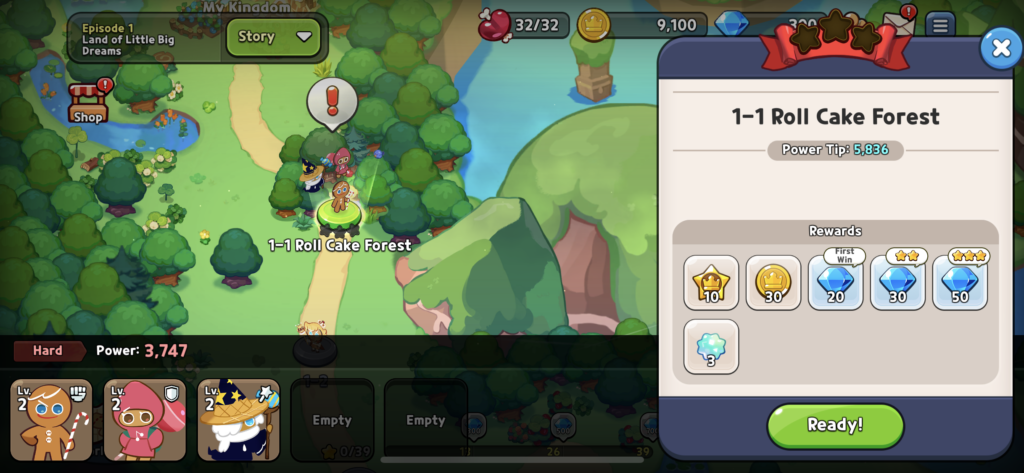 Make sure you have as many Toppings as you can be equipped to your Cookies if they lack strength. Different Cookies boost different stats. For example, put defensive Toppings on your frontline Cookies.
Use the Tree of Wishes
You can donate any useless materials to the Tree of Wishes to make your Cookie's wishes come true. These materials will be traded in for coins and Kingdom XP and the greater the materials, the better the rewards so make sure you're regularly clearing out your materials!
Should you make an in-app purchase?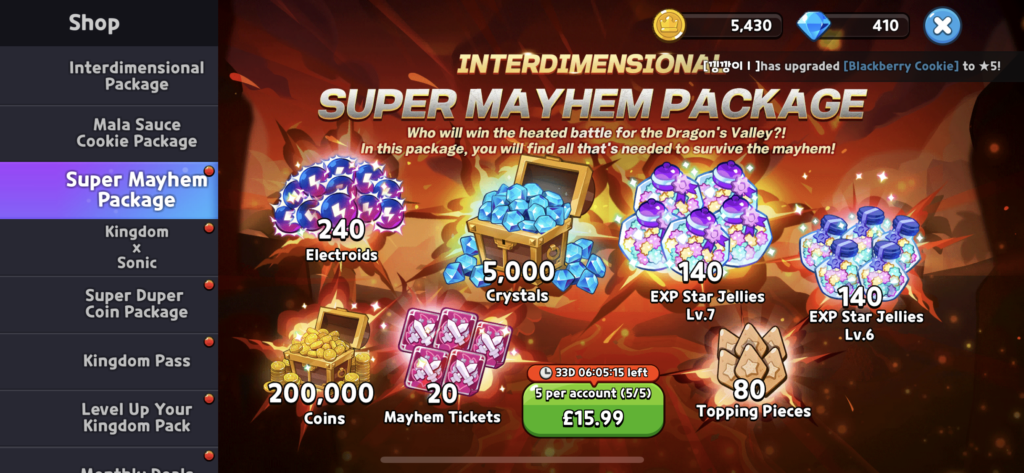 You can definitely play Cookie Run: Kingdom without making a single in-app purchase, however, it'll majorly slow down your progress. Luckily the game is pretty generous when it comes to rewards but if you want to get through the game quicker, we'd definitely recommending one of the packs from the store! This Super Mayhem Package is actually really good value for money, so it's worth considering.
Hopefully, you'll apply our tips and tricks to your gaming sessions and play the game as effectively as possible! Let us know what game you want to see a guide on next!
Download Links:
iOS: https://apps.apple.com/us/app/cookie-run-kingdom/id1509450845
Android: https://play.google.com/store/apps/details?id=com.devsisters.ck&hl=en_GB&gl=US