Kaiju Rush Review
 Ready, aim, and SMASH cities in Kaiju Rush! Select your favorite Kaiju monster and simply tap to bash buildings to bits and pieces. Don't forget to upgrade monsters and improve your distance. Get further to discover more buildings and to unlock more Kaiju monsters. -Lucky Kat Studios
Features:
Simple one-tap controls
A variety of Kaiju creatures
Upgrade to improve your distance
Super fun gameplay
Kaiju Rush Links:
IOS:  https://itunes.apple.com/us/app/kaiju-rush/id1423042788?mt=8
Android:  https://play.google.com/store/apps/details?id=com.luckykat.kaijurush&hl=en_US 
Company:  Lucky Kat Studios
Rated:  9+
Includes In-App Purchases
Hey Casual Gamers!  Time to bring out the inner monster today in our review of Kaiju monsters!  Monsters rampaging a city has always been a favorite for me, especially in casual app gaming!
Gameplay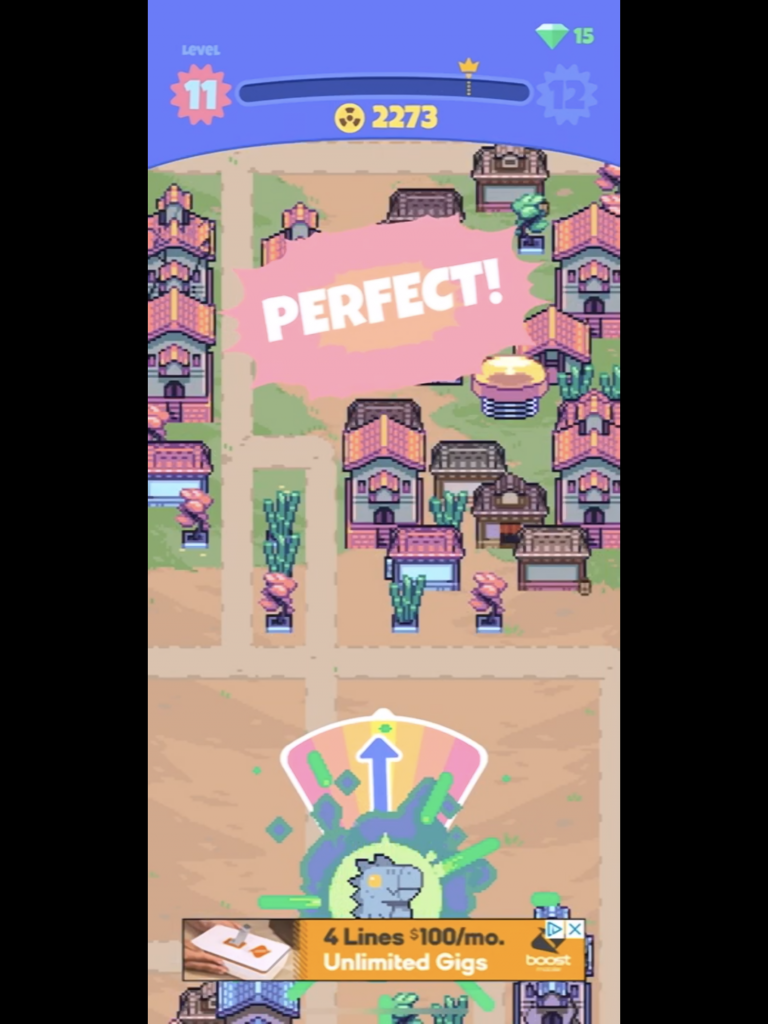 The first play-through comes with a tutorial, but after that it's just a casual quest of destruction and distance!  Once the Kaiju runs out of gas, start over and power-up your Kaiju with nuclear coins to go even further than before!
With simple controls and single minded goal, this casual app lets you focus on the pure destruction that comes from monsters invading your backyard!
Graphics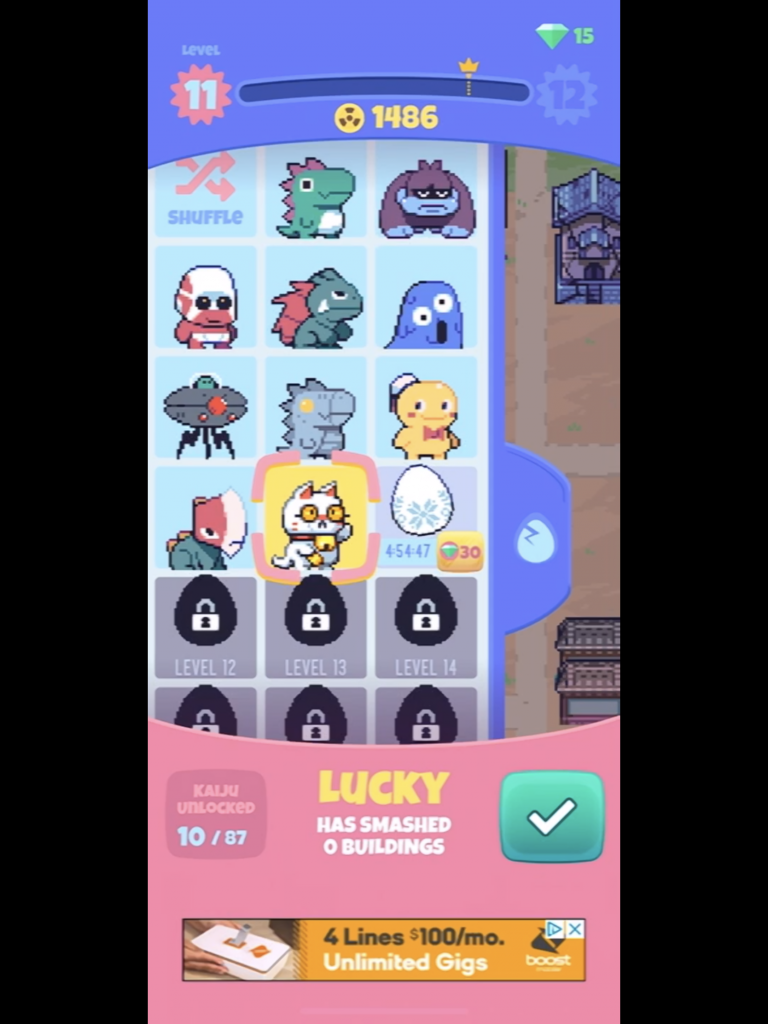 Kaiju Rush has some very sprite like graphics.  There's not much attention to detail, but after a few power-ups the landscape becomes a red circle.  The explosions are rather fair.  It's just a giant crater that blows things up, but there's no fire or people running from a build.  At best, this casual app is all about game-play, and less about taking in the environment.
Music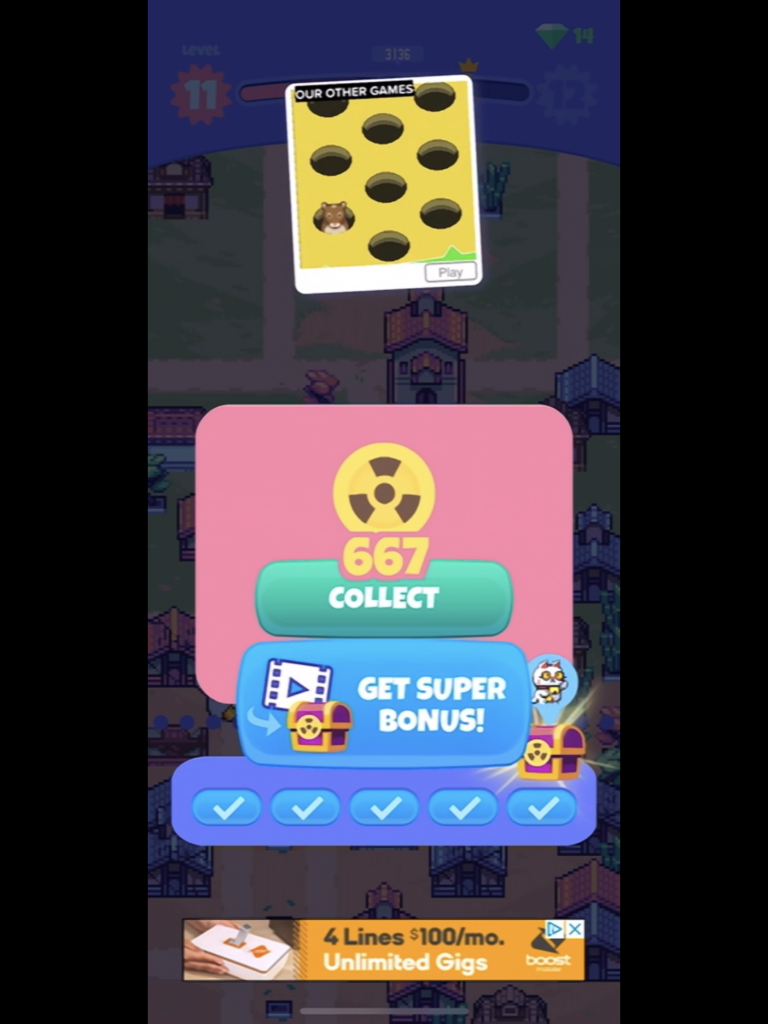 This was a complete miss for Kaiju Rush.  There's some sound effects, but they get a bit muted out when you are at the task of destroying the town.  The only real music you get is from the ads littered around the game.  The ads you can close out aren't too bad, but if I see another Ads for Ilde Heroes I might lose it…or transform into a lvl 99 casual warrior.  Whatever that game is suppose to do.
Controls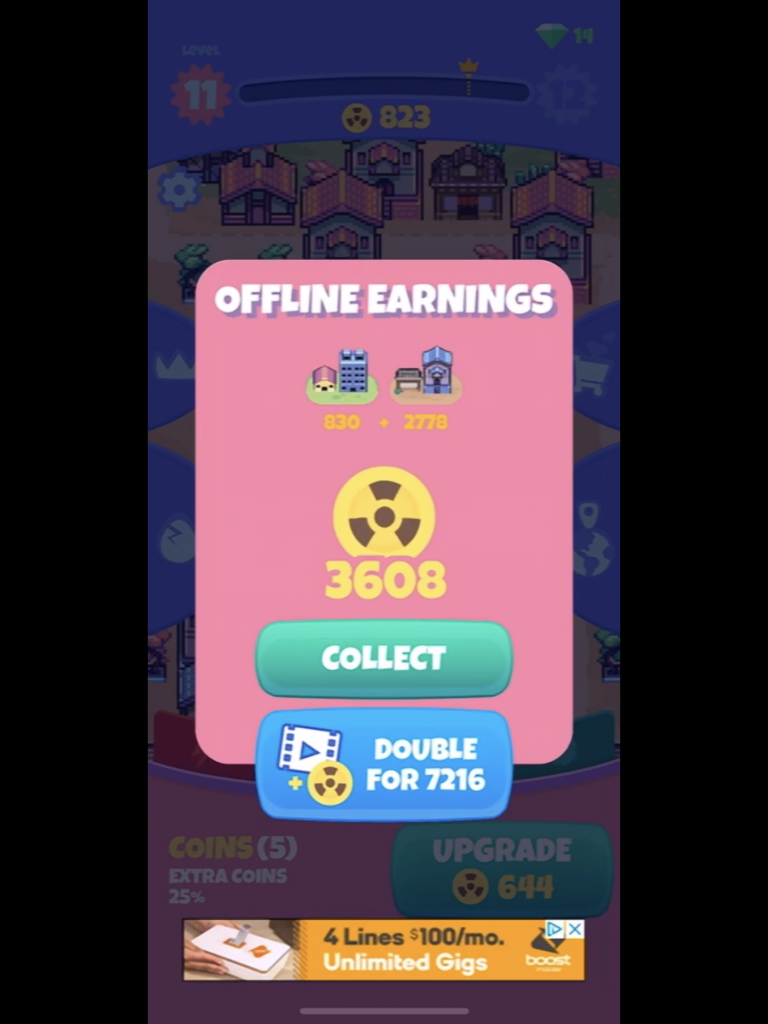 This was the best part about the game.  It's a click fiesta, and the Kaijus are pretty responsive.  Aiming for launch pads will give your run a boost, and some buildings hold coins or gems when destroyed.  Using the trains can help give you that extra push or even change directions for the Kaiju to destory even more.
The Power of In-App Purchases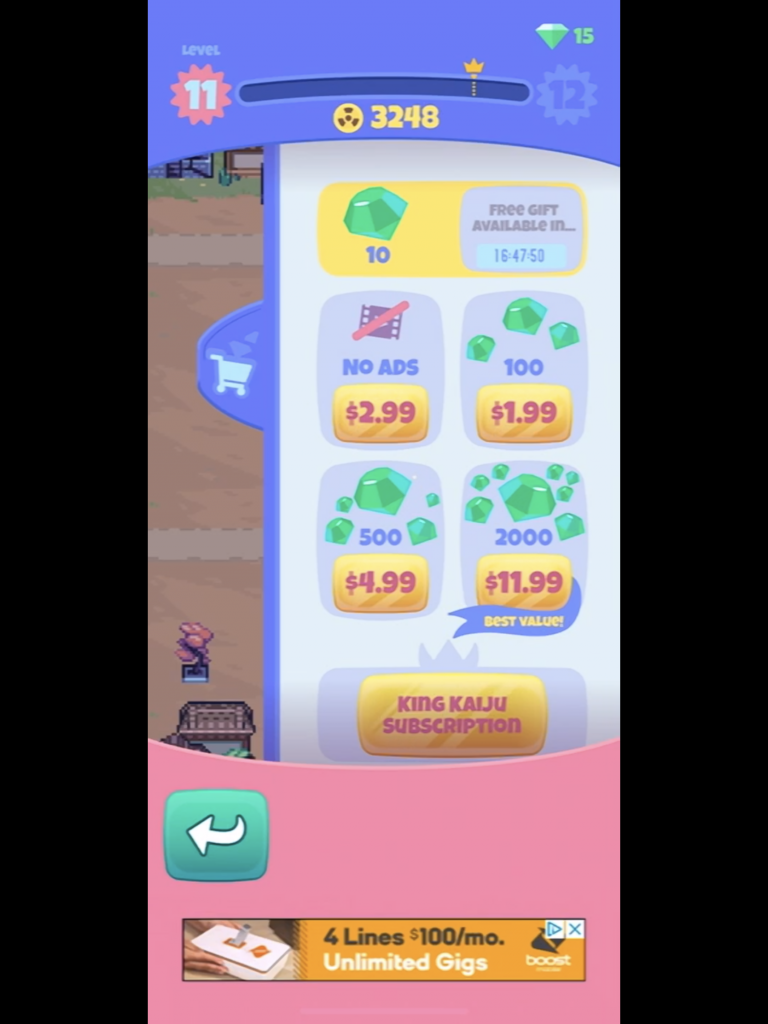 Now, Kaiju Rush has a few options when it comes to purchases.  There's the rundown of buying crystals seems pretty basic, and making this game ad free seems to be the best choice as Kajiu Rush is littered with ads.  Don't get me wrong, some of the ads are kinda cool, but most are just the annoying cycle everyone is used to.
There's also a King Kaiju subscription offers a no forced ads option, 80 gems every day, double rewards, and all Kaiju available for the duration of the subscription.  This comes with a hefty tag of $7.99 per week.  I like the game and all, but 8 bucks a week?  Yikes!
The Verdict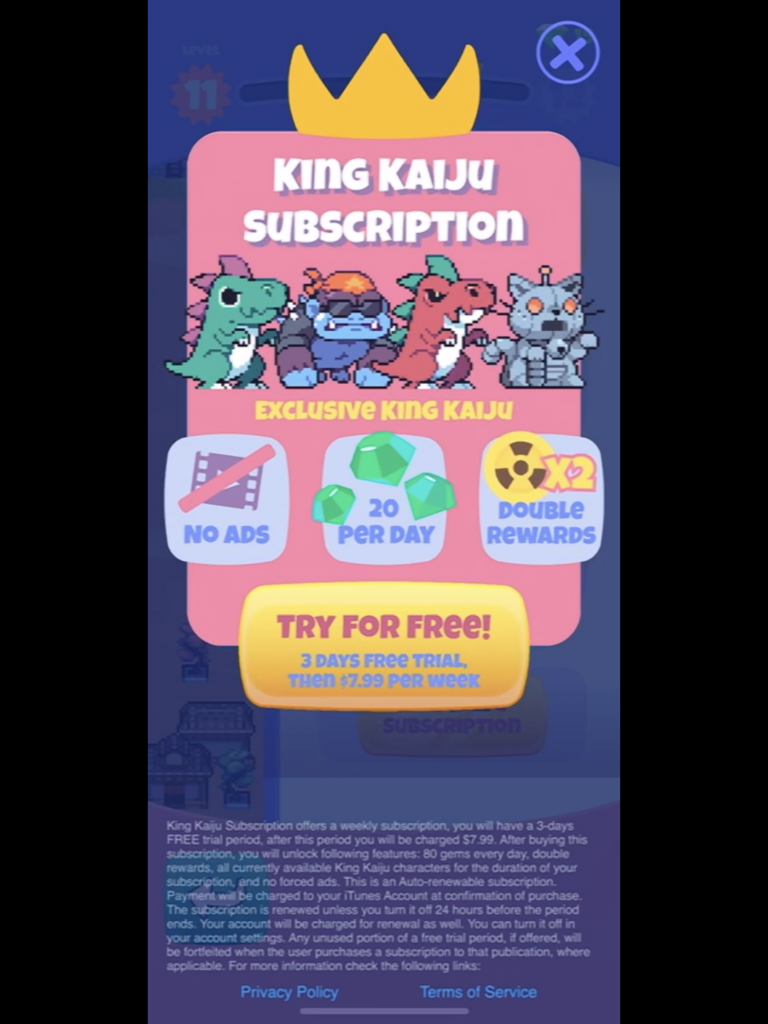 Overall, this wasn't a bad casual app!  I'm starting to feel that it's slightly a money pit of an app, but it doesn't have to be if you are just playing for casual fun!  I really wish there was some type of Godzilla style music to help with the game-play.  I suppose a playlist from Spotify could work just as well.
If you do play this casual app, give us a comment in the description and let us know your thoughts!
Happy Gaming, and as always, keep it casual!
Kaiju Rush Overall Score:  3/5
Kaiju Rush Links:
IOS:  https://itunes.apple.com/us/app/kaiju-rush/id1423042788?mt=8
Android:  https://play.google.com/store/apps/details?id=com.luckykat.kaijurush&hl=en_US 
Company:  Lucky Kat Studios
Rated:  9+
Includes In-App Purchases
About Post Author