Covet Fashion Review!
"Show off your great style with Covet Fashion, the game for the shopping obsessed! Join millions of other fashionistas, discover clothing and brands you love and get recognized for your style! Feed your shopping addiction and create outfits in this fashion game designed to hone your style skills. Express your unique style by shopping for fabulous items to fill your closet, putting together looks for different Style Challenges and voting on other players' looks. Plus, win exclusive in-game prizes for looks that earn 4 stars or more!
SHOP THE BEST STYLES. We've partnered with brands like Calvin Klein, Rachel Zoe, and Vince Camuto to bring you the latest fashions to obsess over. With over 175 brands to shop from you're sure to discover styles you love.
STYLE THE PERFECT OUTFIT. Choose from thousands of glamorous clothing and accessory items in addition to chic hair and makeup styles on our new diverse array of models to create looks for various styling challenges such as photo shoots, cocktails, and red carpet fittings.
Covet Fashion Links:
iOS Link: https://itunes.apple.com/us/app/covet-fashion/id620112416?mt=8
Android Link: https://play.google.com/store/apps/details?id=com.crowdstar.covetfashion&hl=en_GB
Company: Crowdstar Inc
Genre: Role-Playing, Simulation
Rated: 12+
Offers in-app Purchases
Do you like fashion? You're in the right place. Covet Fashion is an app that allows you to take your knowledge on dressing up to the next level. Read on to find out what we thought of it…
Gameplay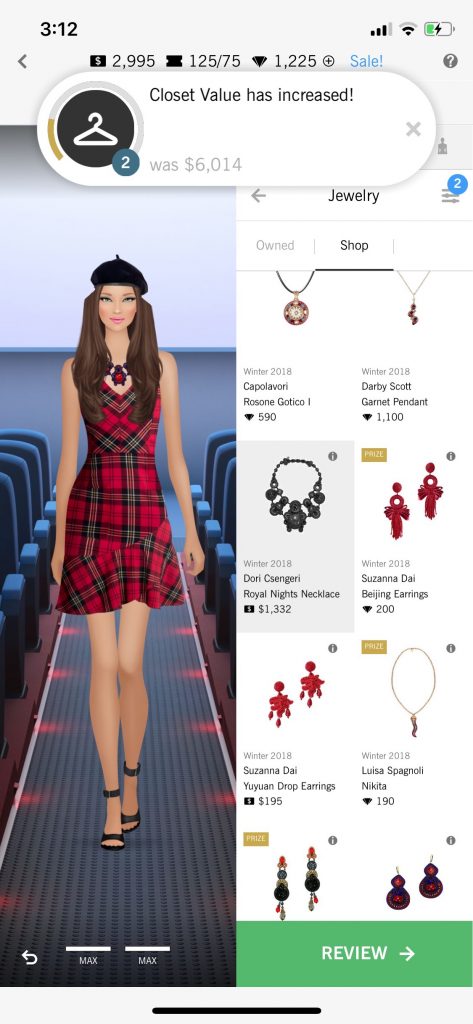 To start with, you have to create a profile and how you want your model to look. You can choose her hairstyle, face, skin color, and outfit. Once you've picked an outfit, you have to choose another one – this one will be voted on by other players. Votes give you tickets and with your tickets, you can enter competitions. I entered the red and black competition which means I needed to dress my model in red and black. I got a fair few votes on that but as a beginner, of course, I couldn't purchase the really fancy clothes.
Graphics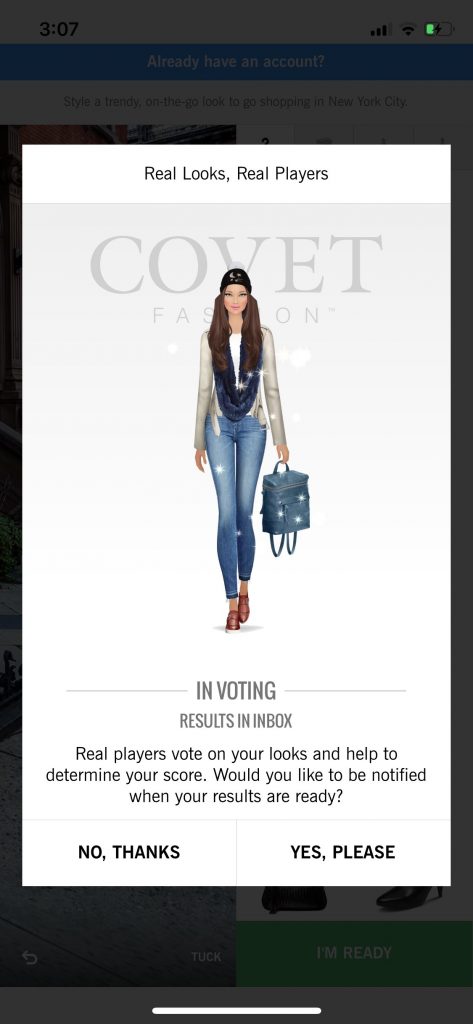 The graphics aren't the best but they don't need to be. The models are pretty cartoony like and there's absolutely no movement with them at all – but again, there's no need for them to be. For the competitions, Covet Fashion actually uses pictures of real people. Whether these are stock images or pictures they have taken themselves, I think it's cool and makes the game feel more lifelike and a little bit more grown up. Upon researching Covet Fashion, I have noticed that women even in their 50's enjoy this game.
Music
Covet Fashion has no music or sounds but wouldn't it be annoying if it did? From the moment I began playing this game, I thought it reminded me of a fashion social media as you can have friends on there. It just wouldn't seem right to have music in any place in this game, although I do think there could be some kind of noise when you tap on things. Not sure how many people would agree with me though.
Controls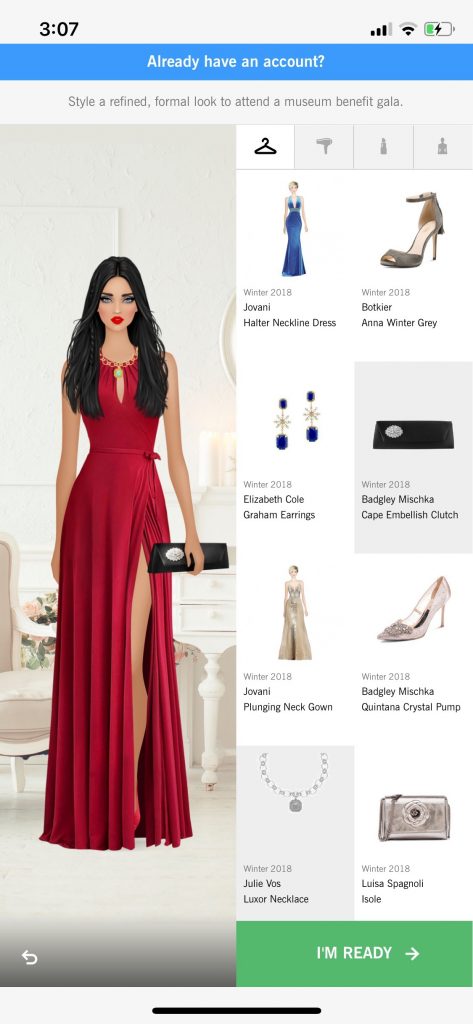 Thankfully, Covet Fashion doesn't exactly have controls.  However, to play the game you tap on things. Yes, I'm feeling technical today. To enter a competition, you tap on it and to dress your model you well, tap on it. There's nothing too complicated over here and this game is perfect to play in front of a TV on a relaxing Sunday evening.
The Power of in-app Purchases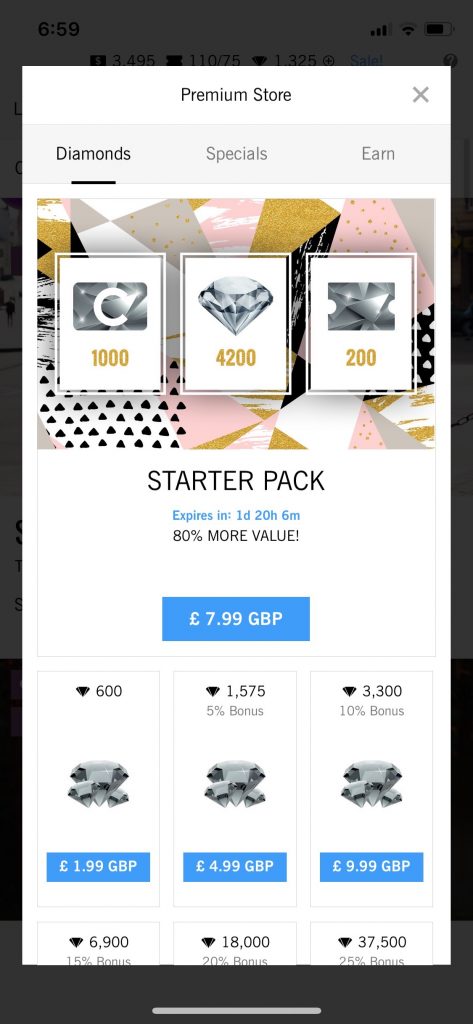 Now, when it comes to the store, there are 3 sections. Diamonds, Specials and Earn.
Diamonds
Starter Pack – 10000 Covet Cash, 4200 diamonds and 200 tickets for £7.99
600 diamonds for £1.99
1,575 diamonds for £4.99
3,300 diamonds for £9.99
6,900 diamonds for £19.99
18,000 diamonds for £48.99
37,500 diamonds for £99.99
Specials
Hair Accessory Credit for £8.99
Fashion House Gift for £2.99
Ticket Boost for £3.99
Convert Diamonds to Covet Cash
Earn
Earn diamonds for completing offers
Tap to earn 10 diamonds for watching a video
Earn diamonds for shopping online
The Verdict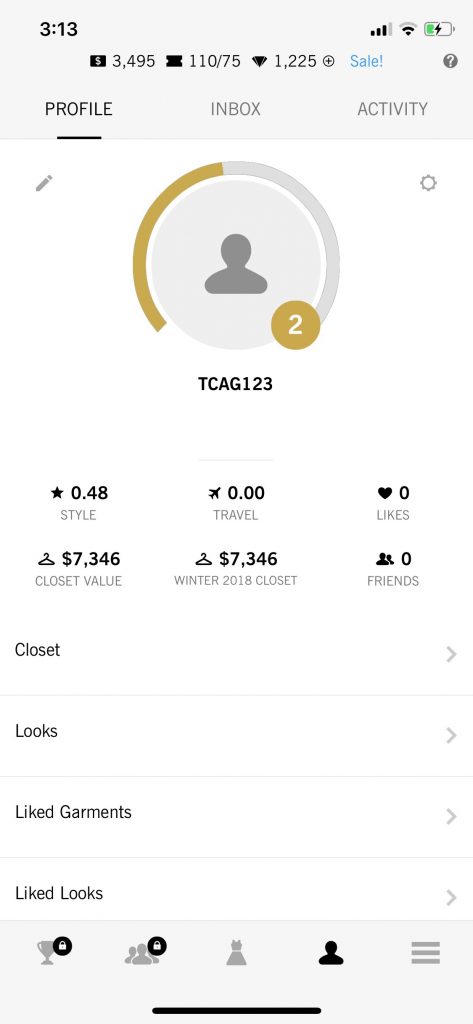 In conclusion, I definitely enjoyed playing Covet Fashion. It's pretty addicting, especially if you enjoy fashion. I'm not too fussed about fashion and I'm not the target demographic so I probably didn't get the best play out of it. If you have a passion for fashion and you want to share it in a game with real people, Covet Fashion is perfect for you.
If you decide to download Covet Fashion, let us know what you think and if you agree or disagree with any of the things we said. Happy gaming!
Covet Fashion Overall Rating: 3/5
iOS Link: https://itunes.apple.com/us/app/covet-fashion/id620112416?mt=8
Android Link: https://play.google.com/store/apps/details?id=com.crowdstar.covetfashion&hl=en_GB
Company: Crowdstar Inc
Genre: Role-Playing
Rated: 12+
Offers in-app Purchases