Word Show Review!
"Do you LOVE word games? Want to know how smart you are? Word Show takes the classic word puzzle to a whole new level of fun! From the creators of the most popular trivia game of all time, Word Show gives a fresh twist to the world of crosswords and anagrams.
CONNECT THE LETTERS and learn thousands of new words while having a blast with the newest word puzzle in town. How strong do you think your vocabulary is? Prove it!
TEST YOUR SKILLS in this exciting puzzle game! Shake up your brain trying to solve tons of challenging word puzzles, anagrams, and crosswords! Stuck yet? No worries! You'll get there with a little help from bonuses! The more extra words you find, the more bonuses you get.
LEARNING HAS NEVER BEEN EASIER! Did you ever think you could actually become a spelling genius while having the time of your life? That's what Word Show is all about.
EXPLORE DIFFERENT GAME MODES and discover your specialty. More than 250 levels of crosswords, anagrams, and word puzzles custom-designed to redefine the concept of fun!"
iOS Link: https://apps.apple.com/gb/app/word-show/id1451073143
Android Link: https://play.google.com/store/apps/details?id=com.etermax.word.show&hl=en_GB
Company: Etermax
Genre: Word Games
Rated: 4+
Offers in-app Purchases
Gameplay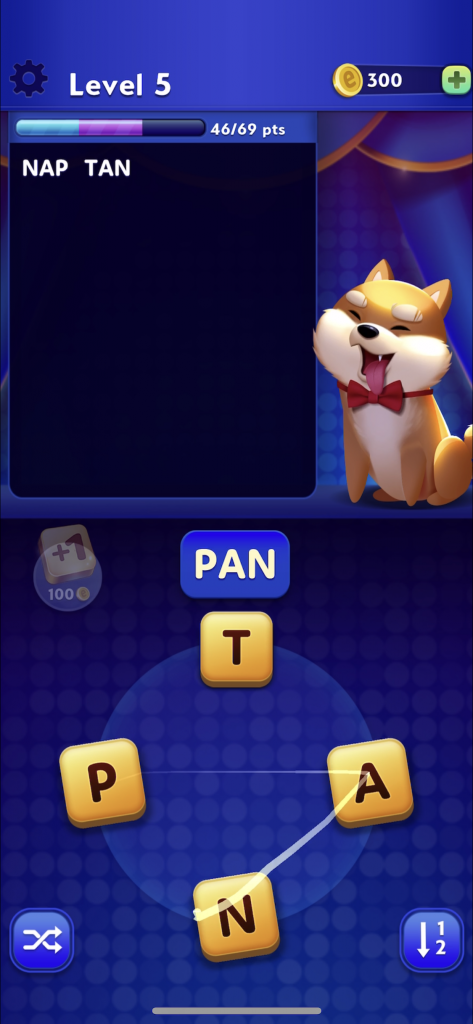 I've got to admit, the dog enticed me into downloading Word Show. I thought it was a cute idea to have a dog presenter and I can confirm it definitely was. The main gameplay reminded me of Word Cookies so it's definitely not something unique. However, the way it's executed scores points in my eyes.
Graphics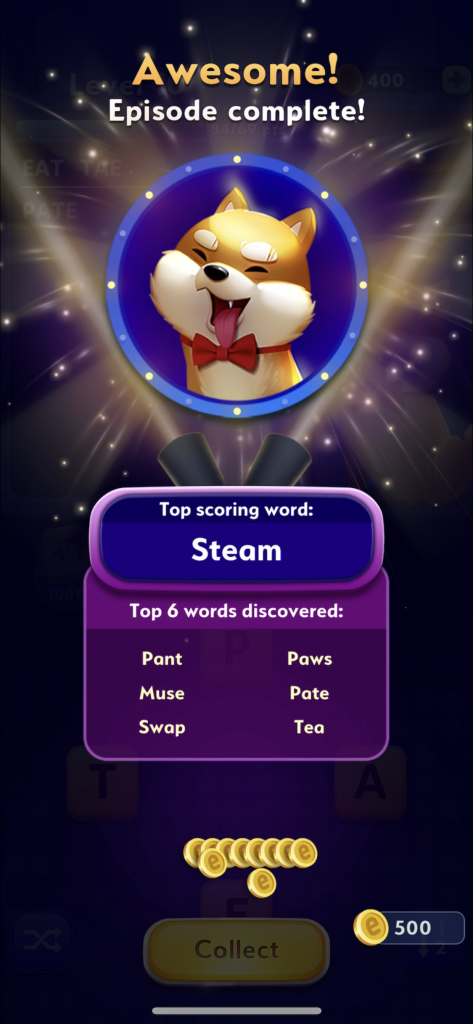 Word Show had a predominantly dark blue theme to it with a dog that helps you through the levels and announces anything important. I loved how the game looks as it feels like I'm on some kind of virtual quiz show.
Music & Sounds
Much like the themed graphics to make it look like a quiz show, the music showed the same thing. However, the sound of the dog barking every time you got a word correct did get increasingly more annoying the longer I played.
Controls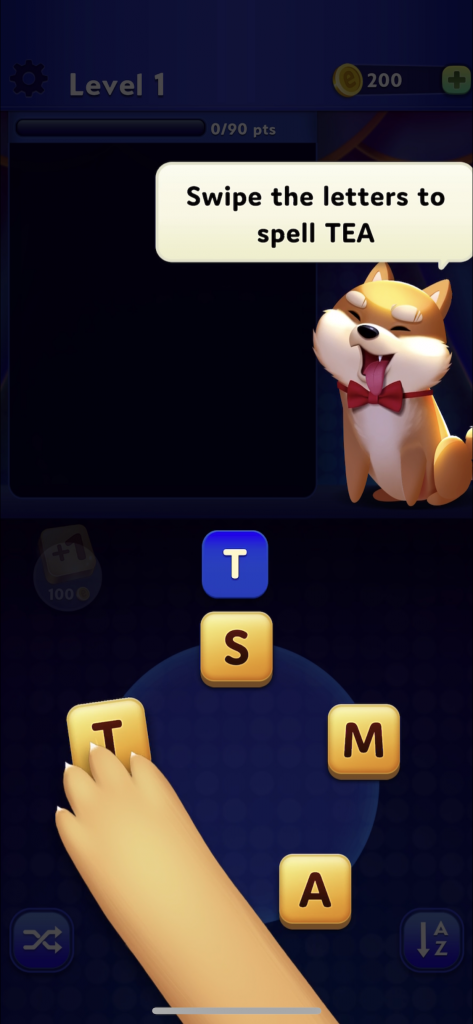 Just like Word Cookies, you have to drag across each letter in order to make the word. The only other button was a power-up that'll help you out but it wasn't too flooded like other puzzle games I've played. Sometimes simple is just better.
The Power of in-app Purchases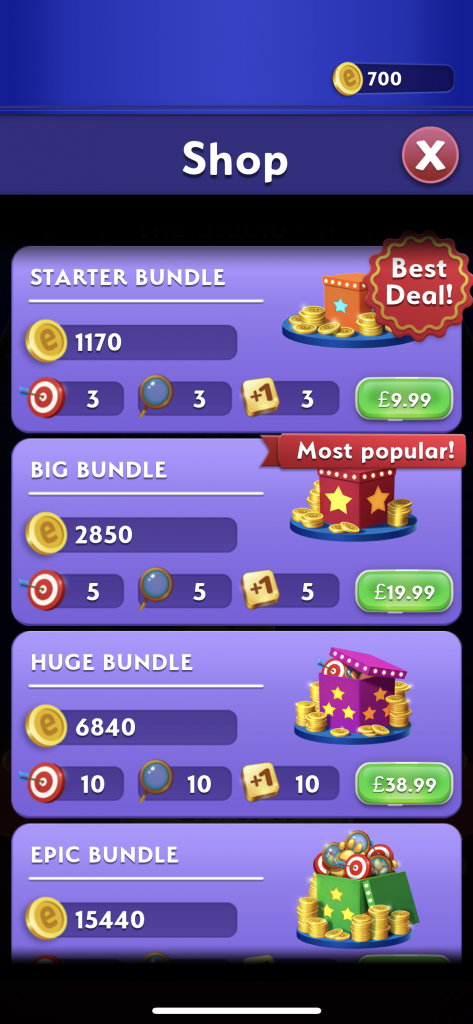 Bundles
Starter Bundle for £9.99
Big Bundle for £19.99
Huge Bundle for £38.99
Epic Bundle for £64.99
Coins
100 coins for £0.99
330 coins for £2.99
600 coins for £4.99
1170 coins for £8.99
2850 coins for £18.99
6460 coins for £36.99
The Verdict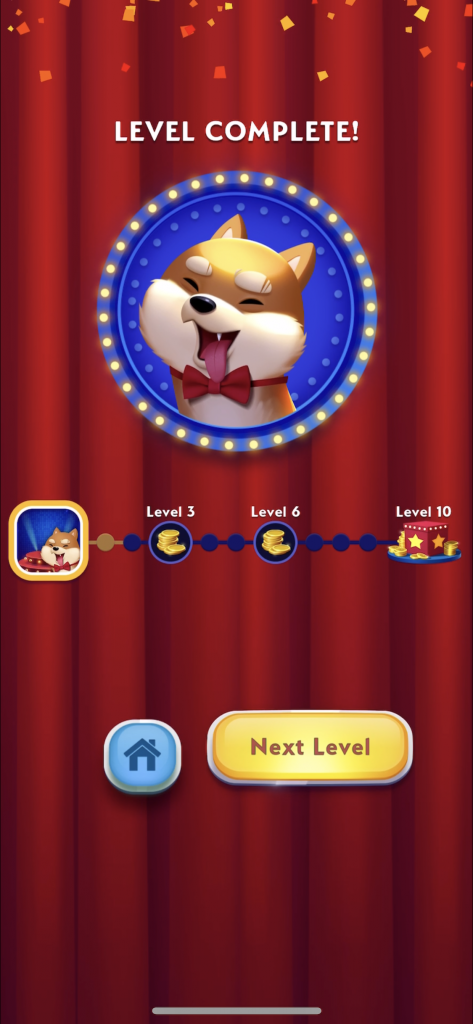 Word Cookies has always been one of my favorite word games, but to my surprise, Word Show has made its way to the top easily. I love the way the game stayed simple while also keeping an addicting element to it. I've got through so many levels already!
If you decide to download Word Show, let us know what you think and if you agree or disagree with the things we said. Happy gaming and stay casual!
Word Show Overall Rating: 4/5
iOS Link: https://apps.apple.com/gb/app/word-show/id1451073143
Android Link: https://play.google.com/store/apps/details?id=com.etermax.word.show&hl=en_GB
Company: Etermax
Genre: Word Games
Rated: 4+
Offers in-app Purchases