What's Happened to the App Store's Top Free Games?
If you're reading this, it's likely that you're quite familiar with Apple's app store and you would've noticed quite a theme with the games that are featured on the top free games list. They're all very similar games.
It all started when the io games were released like Paper.io, Aquapark.io, and Hole.io. So far, we have only reviewed Aquapark.io and Party.io and there's a reason for it. They're all very simple, and pretty boring games. They're the type of games that you get addicted to for a couple of hours on a Monday night, but you end up deleting it the next day because it's taking up unnecessary storage space. And let's face it, you'd rather be using that storage space on better games.
We rated Aquapark.io a 3/5 due to the simplicity of it – we just enjoy a lot more action here on The Casual App Gamer!
So why are all these games taking over the app store?
Right now, the top free games on the app store are:
1. I Peel Good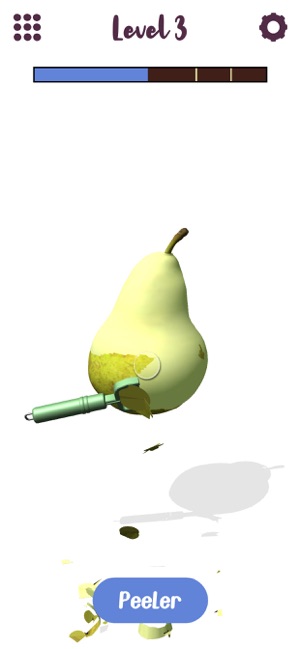 "Put your peel skills to the test! Relax and channel your inner chef in I Peel good. So many fun objects for you to rotate and carve? Can you score a perfect score? Fun and easy to pick up but don't miss a cut… Will you be the first one to reach them all?" – Lion Studios
2. Color Saw 3D
"It's time to do some woodwork! Are you ready to shape cubes with Saw 3D? Drag your finger to move cubes through the Colour Saw! Cut and smash 3D cubes! Colour Saw helps you to shape cubes! Destroy all 3D cubes ! One of the most satisfying Color and Saw games in 3D!" – Good Job Games
3. Rope Rescue! – Unique Puzzle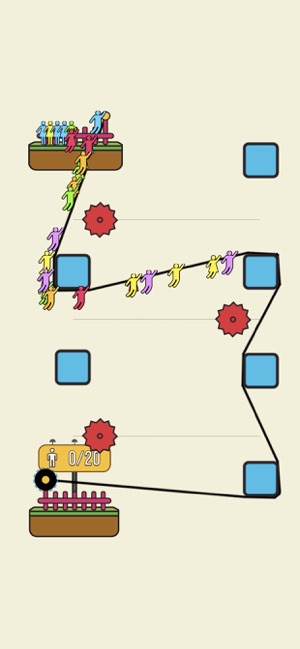 "Puzzle game with one finger control. Easy to play, hard to master. Features unlimited gameplay. Build your newest addiction!" – Coda Platform Limited
4. Sand Balls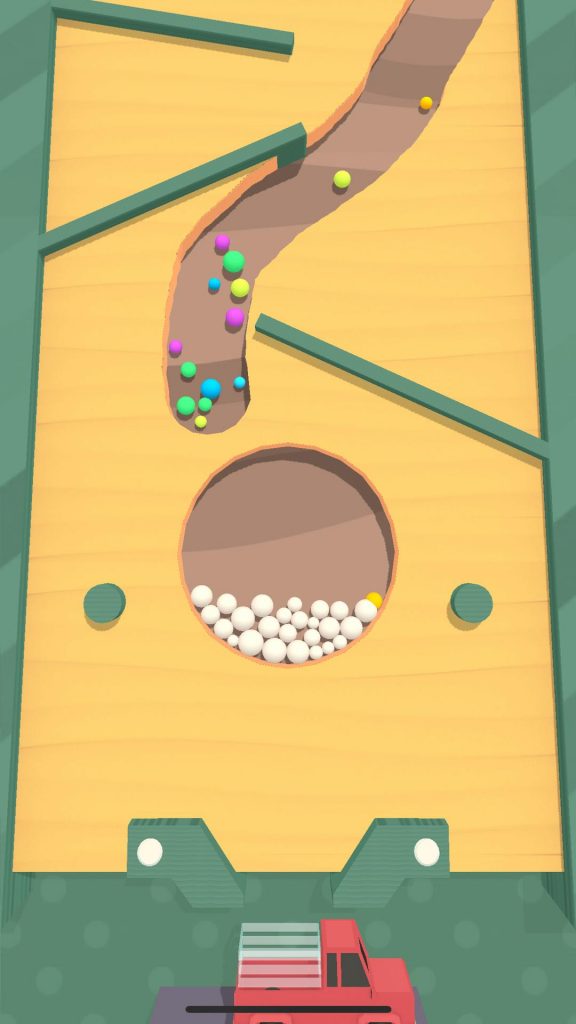 "Make a path for your balls by moving your finger. Avoid and crash obstacles. Get as many balls to finish as you can." – SayGames LLC
5. Collect Cubes
"Move around the scooper and knock over 3D cube buildings to pick. Bring all pieces to your core to level up. Can you pick all the cubes around? The more you collect the more you relax. Start playing the most relaxing game ever!" – Alictus
6. The Real Juggle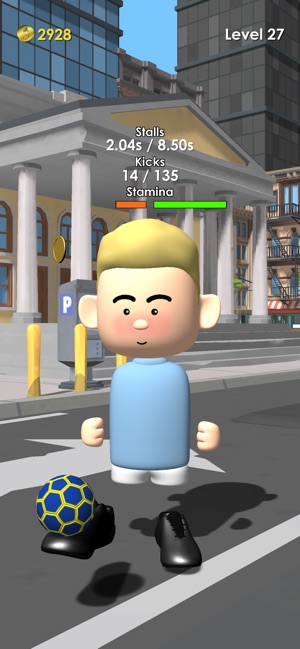 "Definitely more than just mere keepie uppie, this game is all about the fundamentals of freestyle football. This is real juggling. This is The Real Juggle. Take direct control of the feet. Feel every touch. Weigh every kick. Become the most talented e-football freestyler in the world!" – Lion Studios
7. Cool Goal!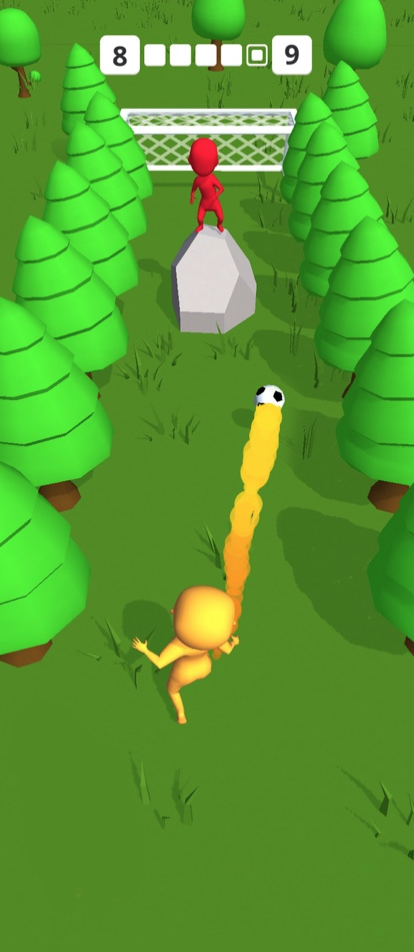 "Soccer for everyone! Show off your best kicks in Cool Goal, the action-packed football game that always hits the back of the net! Your task? Shoot and score! Dodge countless enemy players, curve your ball like a football superstar, and nail a perfect goal! Explore near-endless free football games in Cool Goal now!" – Gismart
8. Granny: Chapter Two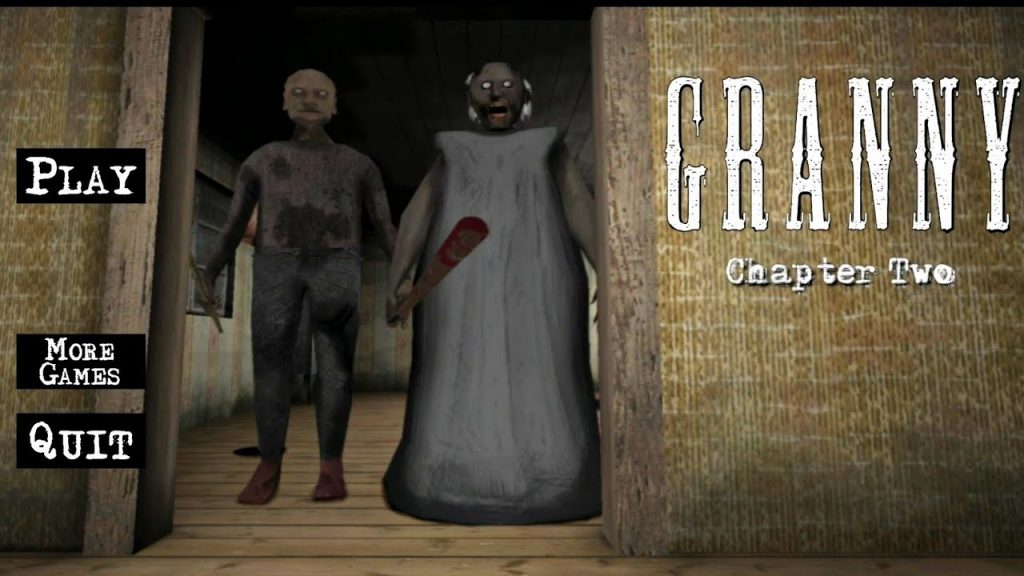 "Granny and Grandpa keep you locked in his house this time. To survive you have to try to get out of his house, but be careful and quiet. Granny hears everything as usual. Grandpa doesn't hear very well but he hits hard. If you drop something on the floor, Granny hears it and comes running.
You can hide in wardrobes or under beds. You have 5 days." – Dennis Vukanovic
9. Crazy Kick!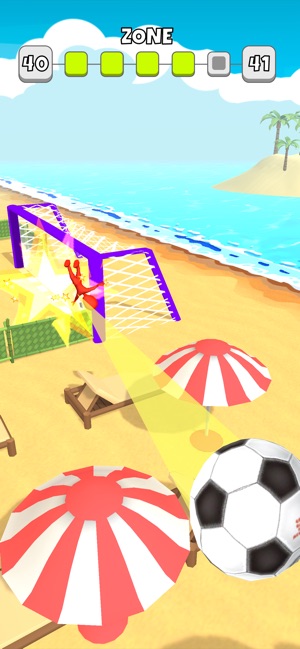 "Get to the goal! Overtake your opponents, move swiftly and shoot goals! Dribble, pass and kick. Real football experience complete with easy controls and enjoyable movements." – Voodoo
10. Marbleous 3D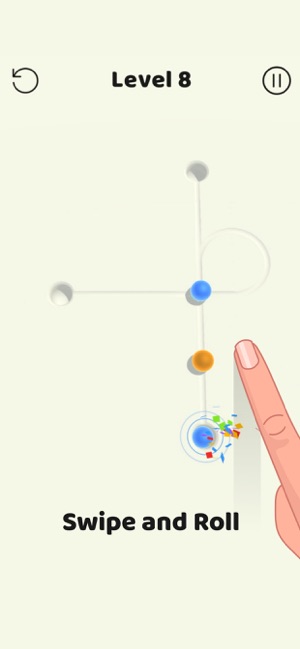 "Become a marble maze master in this brand new game. Find the right path by knocking marbles against each other, and defeat every level!" – Popcore GmbH
You can probably see the familiarity with some of the games on the top 10 list. They're all very simple games that are cheaply made. But why are they dominating the app store? Well, my guess is that all of these games are owned by one big company but are going under lots of little companies. My reason for this is down to when you search the companies that make the games, they've only made 1 or two others while more popular casual game developers have hundreds of games.
Let us know if you've played any of the games on the list and what you think of them. Happy gaming and stay casual!