Warhammer Combat Cards Review!
"The eternal conflict of Warhammer 40,000 takes a new turn in Warhammer Combat Cards, a card battle game featuring your favorite Citadel Miniatures from the Warhammer 40,000 universe.
Warhammer Combat Cards – 40K Edition allows you to build your army decks and dominate opponents in PvP card wars. Collect and upgrade cards to fit your strategy, improving their power and unlocking unique traits.
Choose from all Warhammer 40,000 factions: Don the mighty armor of the Space Marines, become a soldier of the Astra Militarum or defend the Aeldari empire. Perhaps you will lead a mighty Ork WAAAGH!, reawaken the ancient Necron threat or crush worlds with the mighty forces of Chaos.
In the grim darkness of the far future, there is only war! Decide your strategy, ready your decks and prepare to dominate the leaderboard!" – Flaregames GmbH
Warhammer Combat Cards Links:
iOS Link: https://apps.apple.com/ph/app/warhammer-combat-cards/id1292253802
Android Link: https://play.google.com/store/apps/details?id=games.wellplayed.apocalypse.android&hl=en_GB
Company: Flaregames GmbH
Genre: PVP, Card Battle
Rated: 9+
Offers in-app Purchases
Gameplay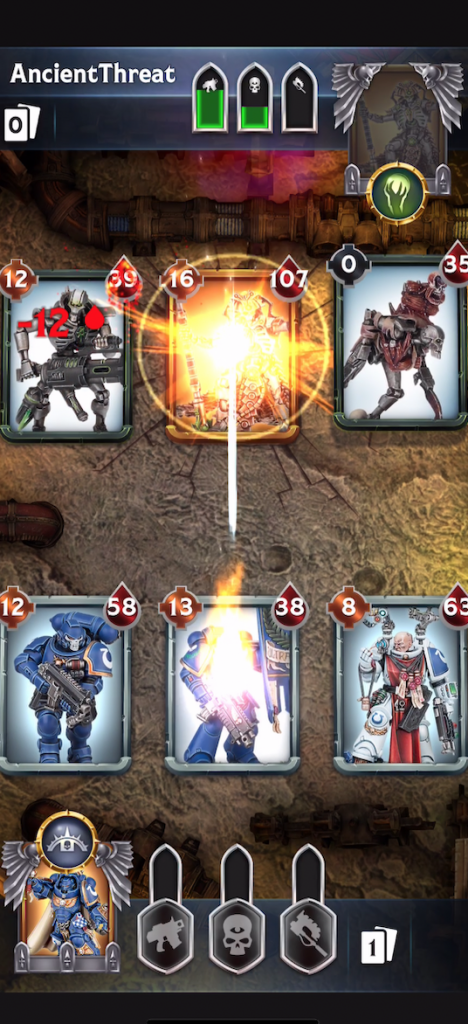 Warhammer Combat Cards is a digital version of the classic card game, Citadel Combat Cards. It's set in the Warhammer 40,000, and it's available on iOS and Android. If you've ever wanted to bring a card game to life, this is for you.
Once you enter the game, you're put straight into a match with a bot where you're told how to play. Initially, you're given 3 cards against the player who only has 1 so it's inevitable that you're going to win the first game. It's important to put down better cards than the opponent's opposite cards, as they can only attack the card in front. To defeat the enemy Warlord using your bodyguards. Use your attacks to reduce the enemy Warlord's Wounds to 0.
Graphics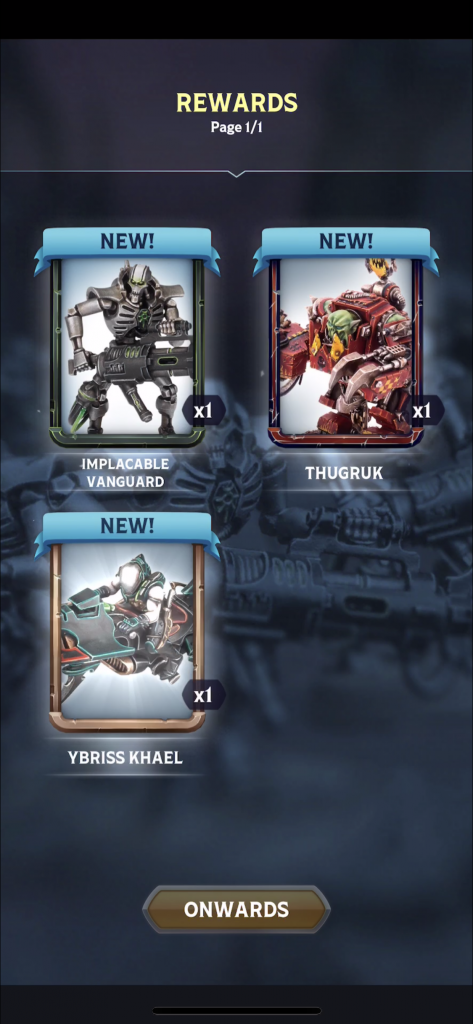 The graphics aren't much different to most card games out there on the app store. Obviously, the characters don't move but everything else moves well in terms of using the controls. Each character has it's own character and weapon to attack the enemies. Warhammer Combat isn't a big game to download so it doesn't lag.
Music & Sounds
As for the sounds, there are absolutely no characters that talk, nor with sound or having to read a script. The music is pretty repetitive but it doesn't get too annoying when you're focused on the gameplay itself.
Controls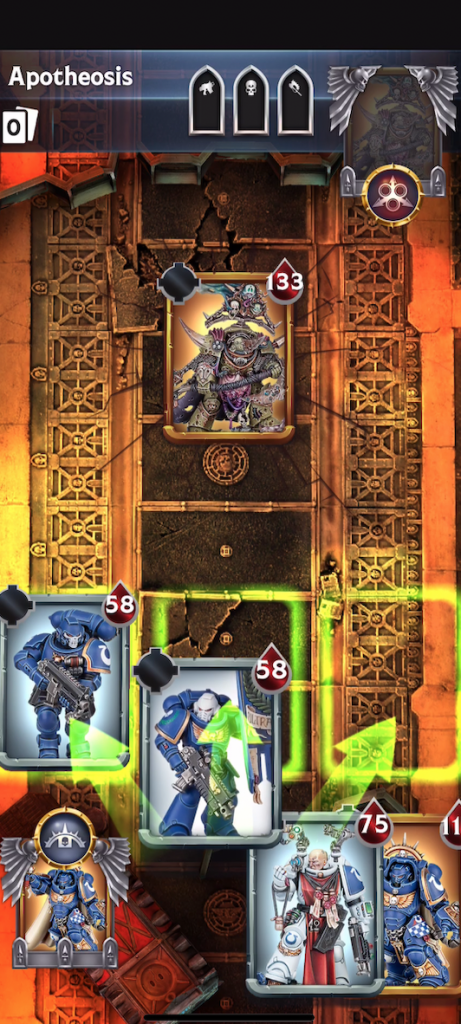 The controls, like the vast majority of card games, consist of dragging the cards onto the board opposite your player. The cards have a number of attacks, and the number of defense depending on how powerful the bodyguard is.
The Power of in-app Purchases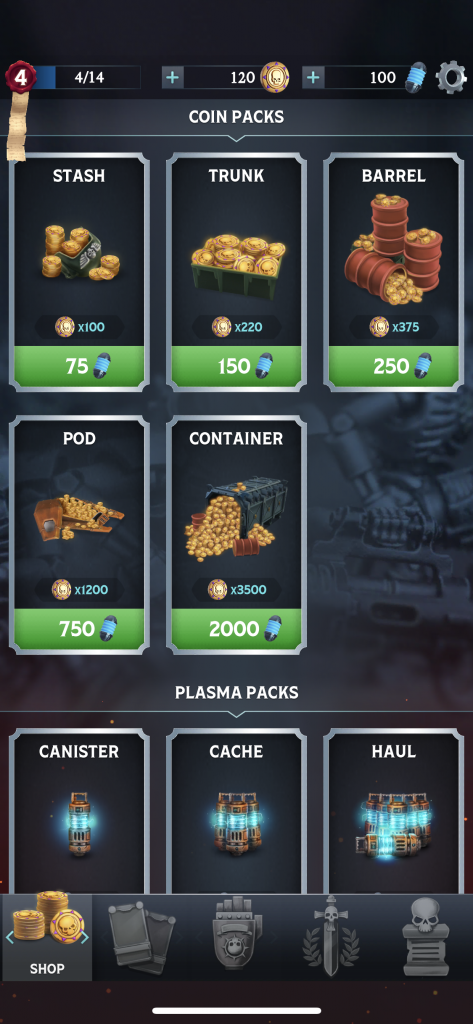 There's an abundance of items you can purchase at the store, it's quite overwhelming.
Offers
Neophyte Pack for £3.99
Reinforcements for free
Allegiance Packs 
Ascendant for 200 plasma
Advanced for 300 plasma
Elite for 500 plasma
Detachment for 1250 plasma
Battalion for 2500 plasma
Coins
100 coins for 75 plasma
220 coins for 150 plasma
375 coins for 250 plasma
1200 coins for 750 plasma
3500 coins for 2000 plasma
Plasma
150 plasma for £1.99
425 plasma for £4.99
1000 plasma for £9.99
2250 plasma for £19.99
6000 plasma for £48.99
12500 plasma or £99.99
The Verdict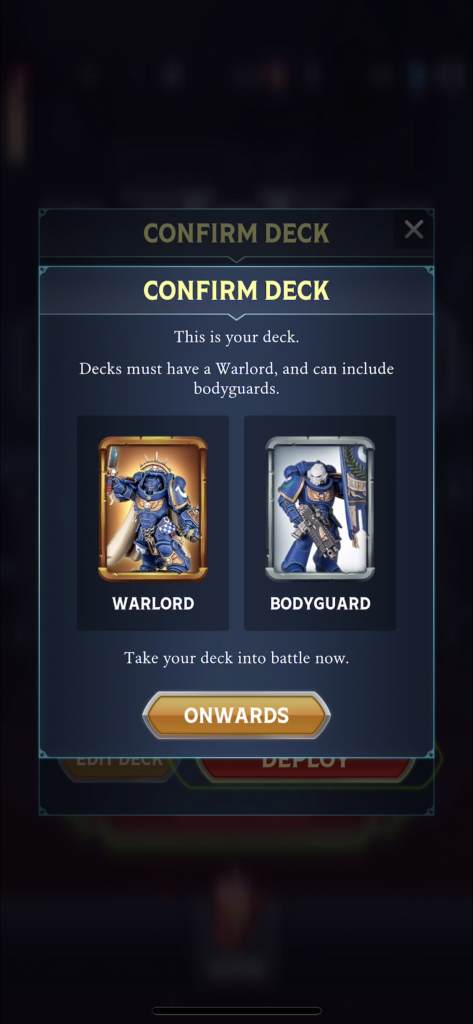 Warhammer Combat Cards is definitely a fun card game, but there's too many of them to say that this game is superior. In all honesty, I prefer Hearthstone as it's just easier to understand the gameplay and the characters. Not to mention, you get to pick your own character. I probably won't keep this game on my phone, but I can see how people would get addicted.
If you decide to download Warhammer Combat Cards, let us know what you think and if you agree or disagree with any of the things we said. Happy gaming and stay casual!
Warhammer Combat Cards Overall Rating: 3/5
iOS Link: https://apps.apple.com/ph/app/warhammer-combat-cards/id1292253802
Android Link: https://play.google.com/store/apps/details?id=games.wellplayed.apocalypse.android&hl=en_GB
Company: Flaregames GmbH
Genre: PvP Card Battle
Rated: 9+
Offers in-app Purchases
About Post Author