Vikingard Review!
"Farm, fight, and prosper like a true Viking in Vikingard!
Show your leadership to achieve crowning glory! Reclaim land, grow crops, preside over trials, and brawl with warriors in real Viking style! With fully developed characters, gripping storylines, and dynamic gameplays that are simultaneously exciting and casual, VIKINGARD is a game no true Norseman should miss!
Get prepared for your incredible Viking voyage!"
iOS Link: https://apps.apple.com/us/app/vikingard/id1551308635
Android Link: https://play.google.com/store/apps/details?id=com.netease.vikingard&hl=en_GB&gl=US
Company: NETEASE INTERACTIVE
Genre: RPG
Rated: 12+
Offers in-app Purchases
Gameplay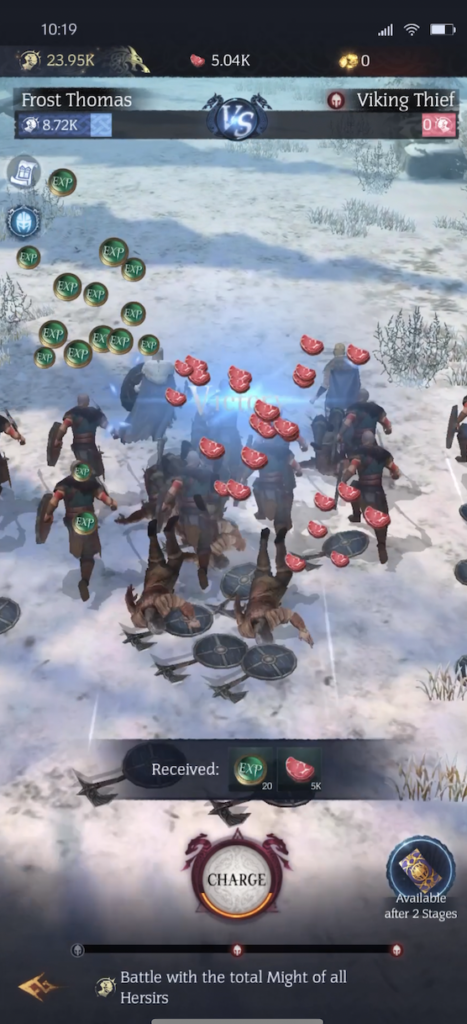 I wasn't exactly sure what to expect from this game, but it certainly wasn't this. There isn't a whole lot to it: you collect characters and fight against the enemies. But the fighting isn't exactly eventful either – all you need to do is charge toward the enemies at the right time! I was expecting more input from me on the attack and defense but apparently not…
Graphics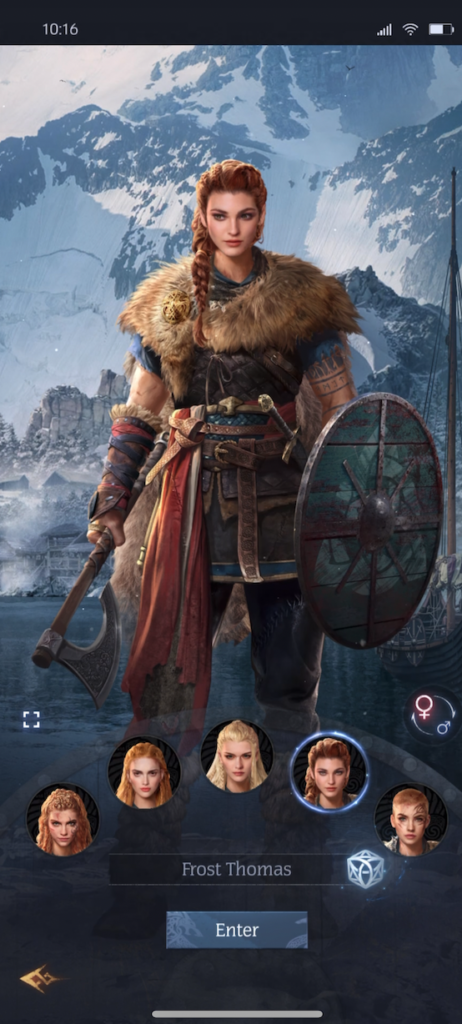 The graphics are weird. They look super real and fake at the same time – kind of like Uncanny Valley. I felt really unsettled looking at the characters and didn't like how their eyes moved. This is obviously personal to my preferences, some might find the graphics for Vikingard really cool!
Music & Sounds
The music and audio are very intense and exactly what you'd expect from a game based on Vikings. I actually didn't mind the music and found the sounds while talking to other characters and farming oddly relaxing.
Controls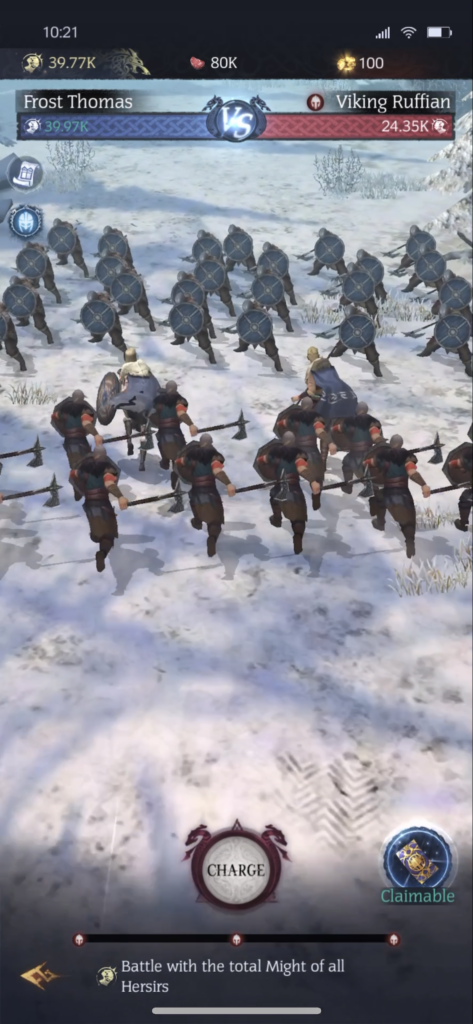 In the battles (if you can even call them that), your team will automatically start running. When you see the enemies, press the 'Charge' button as you get close to them and watch as you knock them all over!
The controls are easy to use, maybe a little too easy. I didn't feel like I was playing anything really.
The Power of in-app Purchases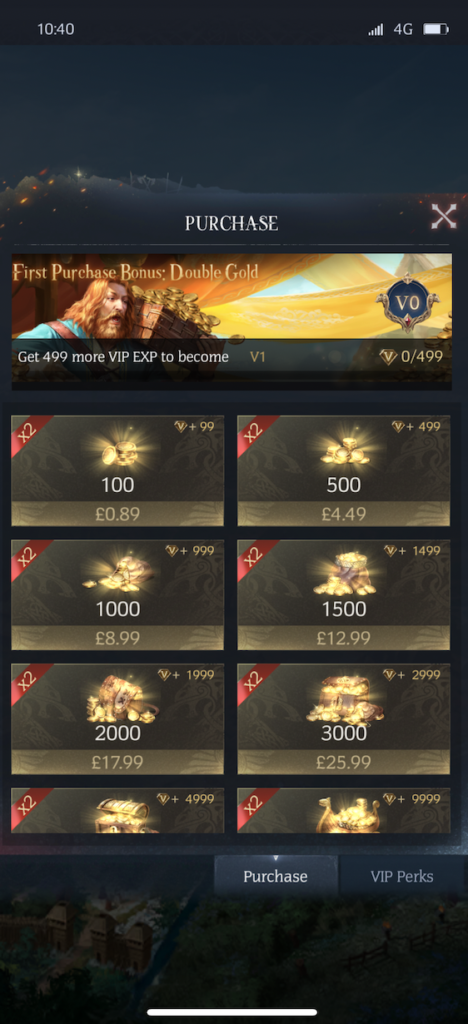 Purchase gold from the store to unlock items in the shop.
Gold
100 gold for £0.89
500 gold for £4.49.
1000 gold for £8.99
1500 gold for £12.99
2000 gold for £17.99
3000 gold for £25.99
5000 gold for £44.99
10000 gold for £89.99
The Verdict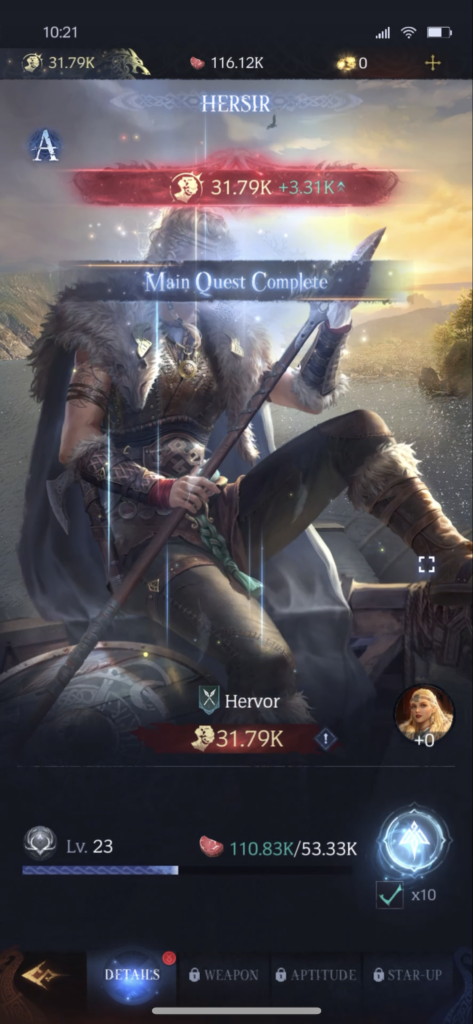 This really wasn't for me. From the creepy graphics to the simplistic gameplay, I didn't find any challenges at all while playing. I don't like my games to be too hard, but this was ridiculous!
If you decide to download Vikingard, let us know what you think and if you agree or disagree with any of the things we said. Happy gaming and stay casual!
Vikingard Overall Rating: 2/5
iOS Link: https://apps.apple.com/us/app/vikingard/id1551308635
Android Link: https://play.google.com/store/apps/details?id=com.netease.vikingard&hl=en_GB&gl=US
Company: NETEASE INTERACTIVE
Genre: RPG
Rated: 12+
Offers in-app Purchases
About Post Author