Traffic Cop 3D Review!
"Justice is waiting, in Traffic Cop 3D
In the seedy underworld of the city, one cop stands alone against the dangers of the traffic ahead. Keeping crime at bay, this officer is the only hero the city has to protect it.
Patrol the streets at night, keeping a close eye on the cars around you. Think you found a criminal? Then it's time to scan their license plate and test your instincts. Don't let the crooks get away and escape to the highway, chase them down and pull them over before it's too late."
iOS Link: https://apps.apple.com/us/app/traffic-cop-3d/id1579072255
Android Link: https://play.google.com/store/apps/details?id=com.sunsetgames.copcarscan&hl=en&gl=US
Company: Kwalee Ltd
Genre: Casual
Rated: 12+
Offers in-app Purchases
Gameplay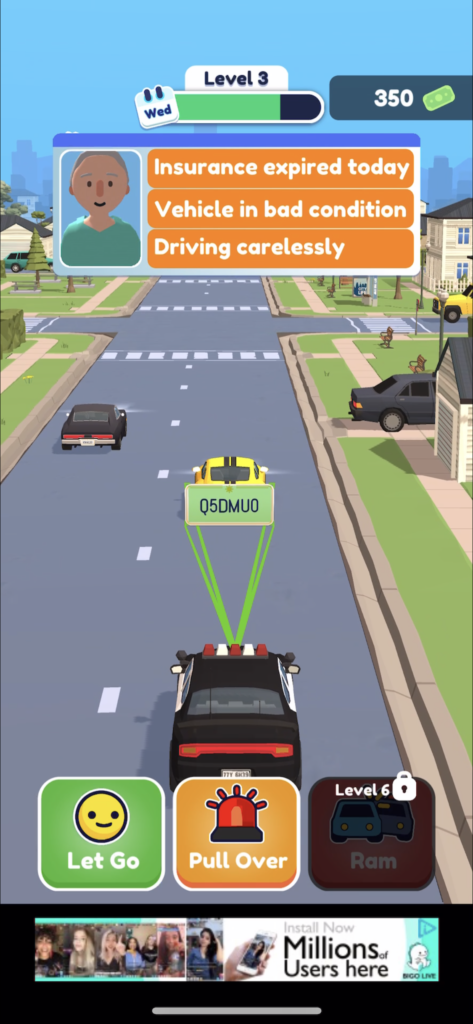 Play as a cop and scan each car to see if they're abiding by the law or not. Green will tell you they're fine and to let them go, amber will tell you they're breaking the law and need to be fined, and red will tell you to arrest them!
The gameplay is ridiculously easy, making me think Traffic Cop 3D is more aimed at kids rather than young adults!
Graphics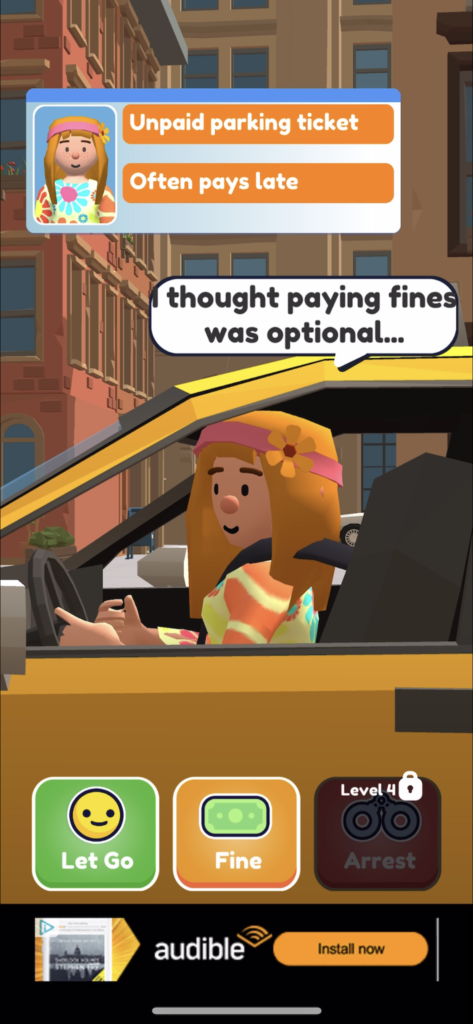 The graphics are extremely basic, with not much going on in the background. It would be cool to have more interesting roads to drive down and various characters but it's all very repetitive!
Music & Sounds
In the background, you can hear the engine of your car. I'm glad the gameplay doesn't have any repetitive music in the background as I feel like this would make the whole experience insufferable!
Controls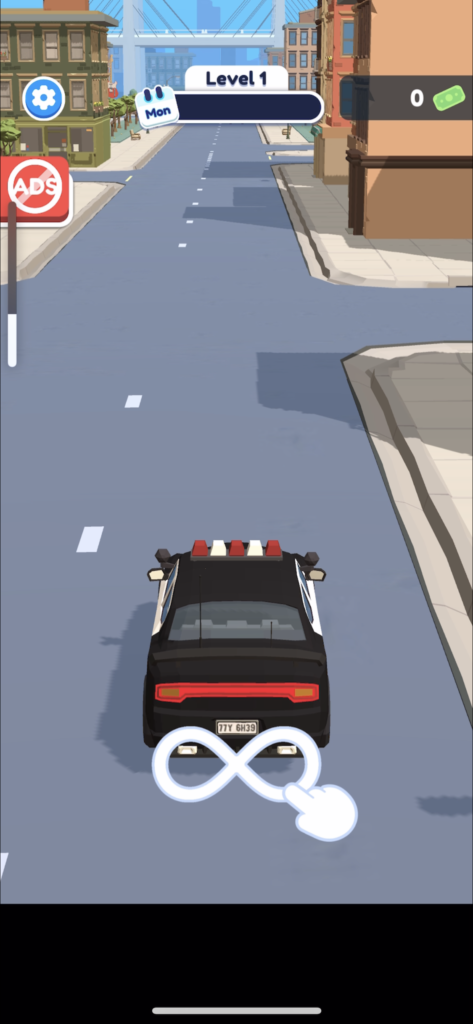 The car will move on its own, all you need to do is drag your finger to choose the car you want to inspect.
In some cases, you will have to chase another car but it's a rare occurrence.
The Power of in-app Purchases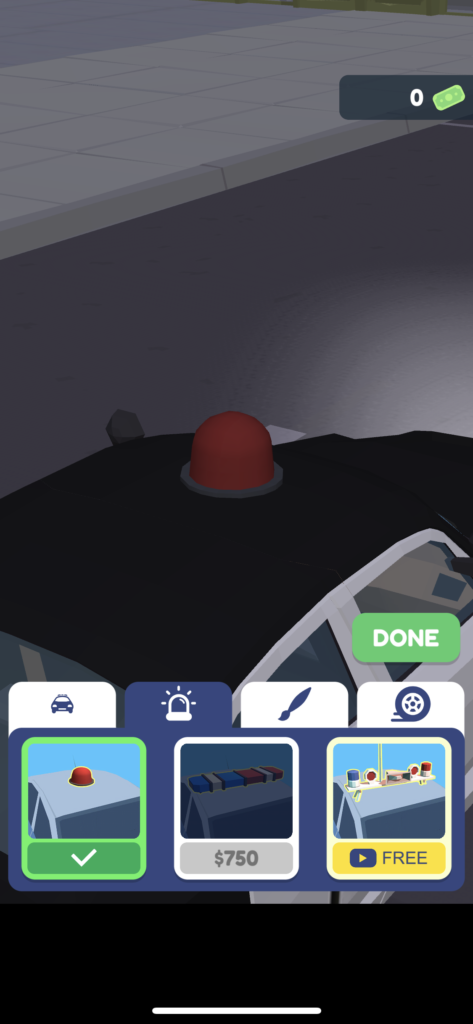 This game only has one in-app purchase and that's the removal of ads for £2.49. As this game has quite a lot of ads, it's a good spend if you enjoy playing!
The Verdict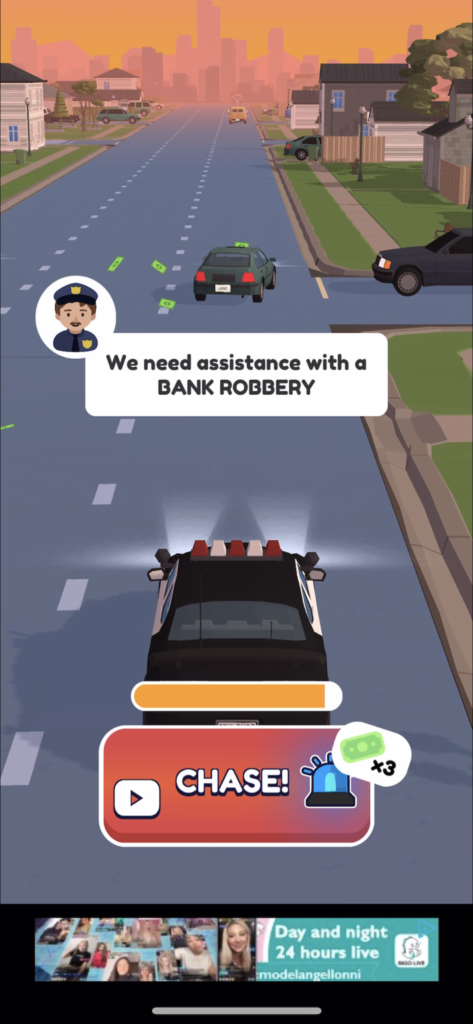 I enjoy the idea of this game, however, I find it far too easy to consider it a fun game. I feel like a 6-year-old could play this easily, so it's not something I'm going to continue playing.
If you decide to download Traffic Cop 3D, let us know what you think and if you agree or disagree with any of the things we said. Happy gaming and stay casual!
Traffic Cop 3D Overall Rating: 2/5
iOS Link: https://apps.apple.com/us/app/traffic-cop-3d/id1579072255
Android Link: https://play.google.com/store/apps/details?id=com.sunsetgames.copcarscan&hl=en&gl=US
Company: Kwalee Ltd
Genre: Casual
Rated: 12+
Offers in-app Purchases
About Post Author