Too Many Cooks Review!
"Share a kitchen with your friends in this delightfully delicious cooking game!
Too Many Cooks is the ONLY multiplayer cooking game on mobile!
You can play solo
You can play online
And you can play with friends around you!
It's heating up in the kitchen! You and up to five more chefs must create amazing dishes against the clock. Can you stay calm and work as a team?
Pick fabulous cuisines from around the world to cook together:
Sushi
Pizza
Burgers
Soups
Hotdogs
And more!
Communication is essential if you want to rise to fame as the world's best restaurant. Share tools and ingredients with your team, shout for help and motivate others by praising them for a job well done.
And don't forget to cook in style! Your kawaii chef can be customized with a whole range of hats, clothing, hairstyles and facial expressions, allowing you to look as delightful as your dishes."
iOS Link: https://apps.apple.com/my/app/too-many-cooks/id1412734097
Android Link: https://play.google.com/store/apps/details?id=com.playstack.toomanycooks&hl=en_GB
Company: Playstack
Genre: Cooking Games
Rated: 4+
Offers in-app Purchases
Gameplay
Like the majority of cooking games on the app store, the game aims to serve as many customers as you can in the time limit. This time it's a little bit different as it's the first cooking game you can play in multiplayer mode.
I loved the gameplay and found it so different from any other cooking game I've played before. Rather than having to wait for each item to cook, you need to tap vigorously to get them to the customer on time.
Graphics
My first impression of the visuals for Too Many Cooks was that it looked pretty similar to Cook To The Beat. I checked to see if they're made by the same company but they're not. Cook To The Beat has the same pastel light-colored with cartoon graphics just like Too Many Cooks.
Music & Sounds
The music for Too Many Cooks is very childish and fun. It reminded me slightly of Tamagotchi noises which made me feel all warm inside. I also love how when you chop up some food, the character will say "chop chop chop" Super, super cute.
Controls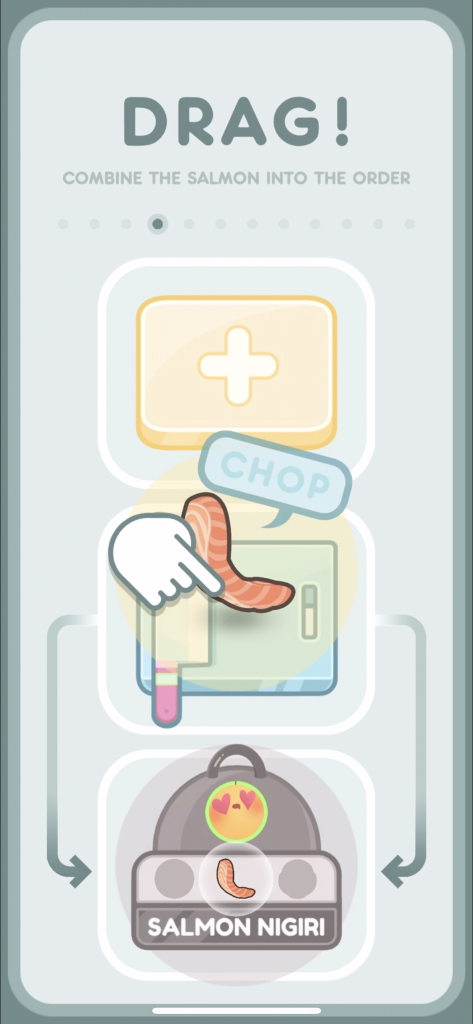 Too Many Cooks is a very tap-based game. Tap rapidly to chop meat or clean a plate, tap once for rice and drag to the customer. The controls are a little all over the place due to how the game is laid out but it gets easier to follow as you get through the levels.
The Power of in-app Purchases
Special Offers
Family Party Pack for £2.99
Gems
3 gems for free
5200 gems for £99.99
2400 gems for £47.99
1275 gems for £27.99
400 gems for £9.99
180 gems for £4.99
90 gems for £2.99
Promotion
10 knives, faucets, and ladles for 20 gems
1 yellow dye, red dye, pink dye, and orange dye for 60 gems
Boosters
Cat booster for free if you watch an ad
Prospered charm for 15 gems
Reputable charm for 15 gems
The Verdict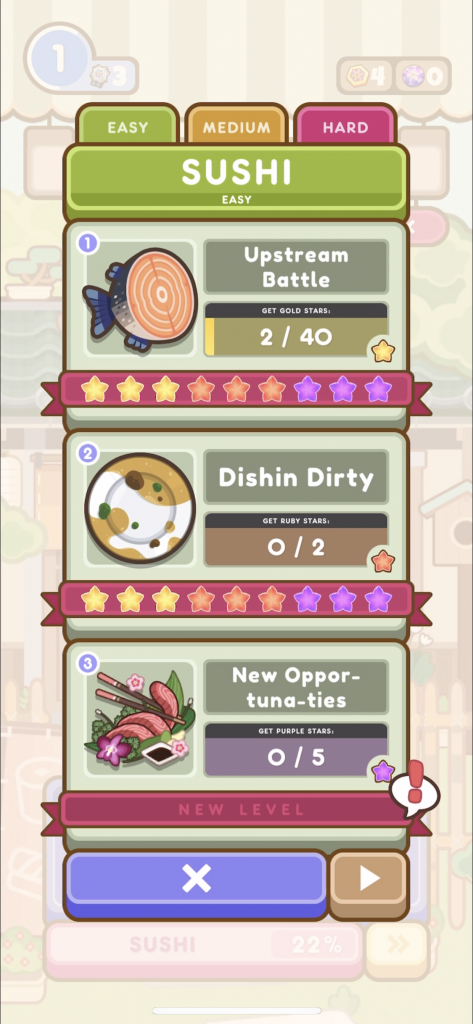 Too Many Cooks is not just unique compared to other cooking games but is also the only one that offers a multiplayer mode. The graphics are fun, and the gameplay is addicting to top it all off.
If you decide to download Too Many Cooks, let us know what you think and if you agree or disagree with the things we said. Happy gaming and stay casual!
Too Many Cooks Overall Rating: 3/5
iOS Link: https://apps.apple.com/my/app/too-many-cooks/id1412734097
Android Link: https://play.google.com/store/apps/details?id=com.playstack.toomanycooks&hl=en_GB
Company: Playstack
Genre: Cooking Games
Rated: 4+
Offers in-app Purchases
About Post Author