Thumb Drift Review!
"Play the #1 drifting game on the App Store with over 100 unique cars for fast, furious and fun action.
Whether you know how to drift or not you'll enjoy sliding sideways around the corners to compete for the highest score.
WHY PLAY THUMB DRIFT?
– You have an opposable thumb 
– Over 60 fully unlicensed cars to unlock + more to come
– Simple one thumb controls
– Addictive drifting gameplay
– Original soundtrack with 4 pumping tunes
– Challenge your friends for the top score
– Cutting edge, flat shaded, low poly graphics
– Groundbreaking Carticle™ Technology" 
iOS Link: https://itunes.apple.com/gb/app/thumb-drift-furious-racing/id1001425491?mt=8
Android Link: https://play.google.com/store/apps/details?id=com.smgstudio.thumbdrift&hl=en_GB
Company: SMG Studio
Genre: Racing
Rated: 4+
Offers in-app Purchases
Gameplay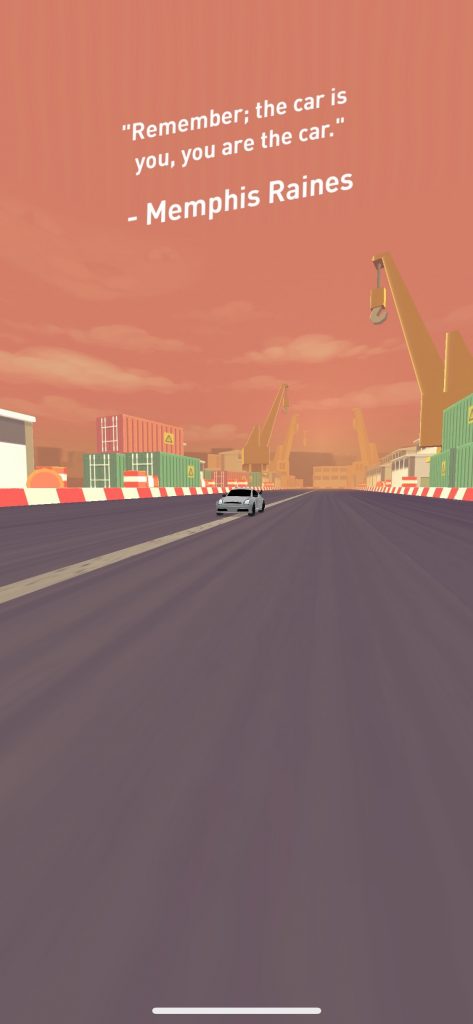 Thumb Drift is a very, very easy going game. It's one of those games you can play for hours on end or for a few minutes when you have some time to kill. The aim of the game is to get as far as you can, or to the end, of the racetrack while drifting. The catch is, the bends are very sharp and it's almost a given that you're going to smash into a building. Which means you'll have to start from the beginning of the track – and it gets really annoying. But addicting at the same time.
Graphics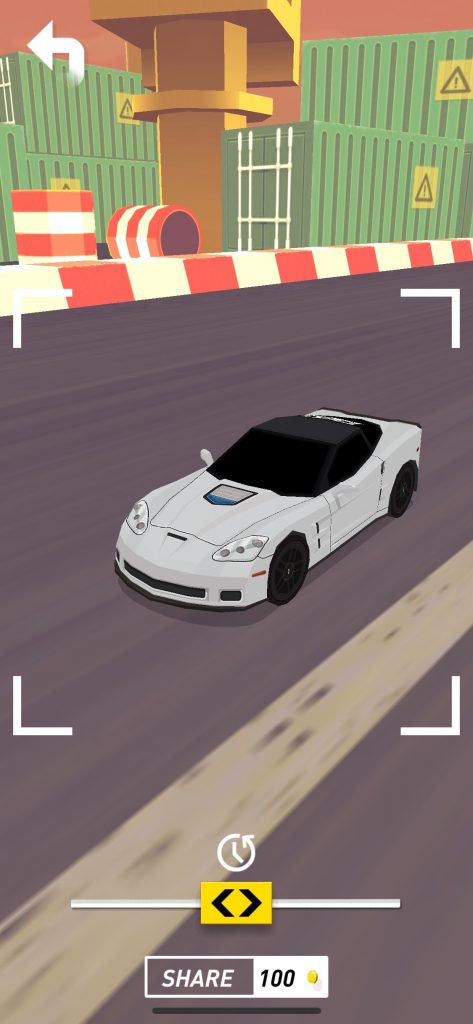 In terms of graphics, they're described as cutting edge, flat shaded, low poly" and I can agree to some extent – they're unique. But they're boring in my opinion.  Everything is colorful but nothing is detailed, which I kind of understand for an arcade game but that's not the point. I did like the fact that before races, there will be a quote at the top of the screen – for example, "Remember; the car is you, you are the car." – Memphis Raines.
Music
The music for Thumb Drift is very fast paced, and kind of robotic. In my opinion, it definitely helps get myself psyched up for the game. But that's just on the menu, once you enter the game, the music changes and it seems a lot more guitar and drum based. It doesn't get too annoying as it's not repetitive and I think Thumb Drift would be boring without music.
In terms of sounds outside of music, there isn't much to it apart from the crashing sound when you lose. I think it would be a nice feature to add a drifting sound while you're drifting – because, well, this is a game about drifting, isn't it?
Controls
Well, guess how you control Thumb Drift… with your thumbs of course! Accelerate with your thumb, and drag or swipe on your screen to make a turn.
Thumb Drift is really simple to play because all you need is a thumb – but falling off the track is easy so be careful!
The Power of in-app Purchases
Technically, the only thing you can purchase in Thumb Drift is the removal of ads – love that! The removal of ads only costs £1.99, however, not many ads appeared for me when I played it and I don't know if the ads will increase the further you go along, but I don't think it's worth purchasing the ad removal.
The Verdict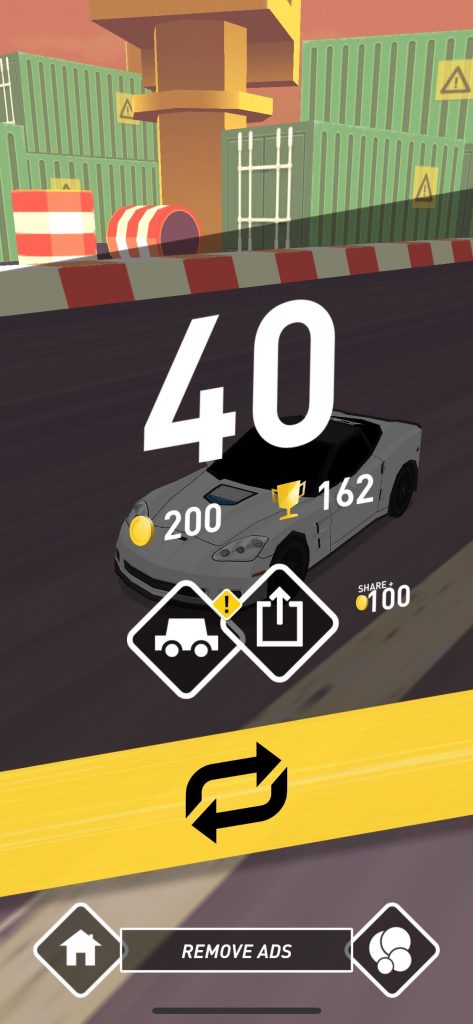 Being an arcade game, there wasn't a whole lot to say about Thumb Drift, but what I do know is that it is very addicting and you will say you'll spend 10 minutes on it but you'll end up on it for 45 minutes. Mostly due to the frustration of how hard it is and how you desperately want to get to the end of the course.
I think the graphics could be better, however, I liked the music and the sounds that were added. Although Thumb Drift is 4+ rated, I wouldn't recommend it to anyone below the age of 10 due to the difficulty.
I would recommend this to someone who wants to ruin their life getting frustrated over how many times they crash into buildings.
If you decide to download Thumb Drift, let us know what you thought and if you agree or disagree with any of the things we said. Happy gaming!
Thumb Drift Overall Rating: 3/5
iOS Link: https://itunes.apple.com/gb/app/thumb-drift-furious-racing/id1001425491?mt=8
Android Link: https://play.google.com/store/apps/details?id=com.smgstudio.thumbdrift&hl=en_GB
Company: SMG Studio
Genre: Racing
Rated: 4+
Offers in-app Purchases
About Post Author