The X-Files: Deep State Review!
"Explore the X-Files universe in this brand new hidden object game.
The Truth Is Out There – do you have what it takes to find it?
Welcome to the FBI's X-Files unit, experience the exciting drama of an X-Files adventure in this extraordinary hidden object game. You and Special Agent Dale have been selected to investigate paranormal crime scenes and events that defy explanation.
With each new case, you'll travel to unique locations, step further into a web of intrigue and conspiracy, while you find hidden clues and solve thrilling puzzles in countless hidden object scenes."
iOS Link: https://itunes.apple.com/us/app/the-x-files-deep-state/id1111295241?mt=8
Android Link: https://play.google.com/store/apps/details?id=com.creativemobile.projectx&hl=en_GB
Company: Creative Mobile
Genre: Hidden Object Game
Rated: 17+
Offers in-app Purchases
Here we have another Hidden Object game, except this time it's based on The X-Files. Let's see what it has in store…
Gameplay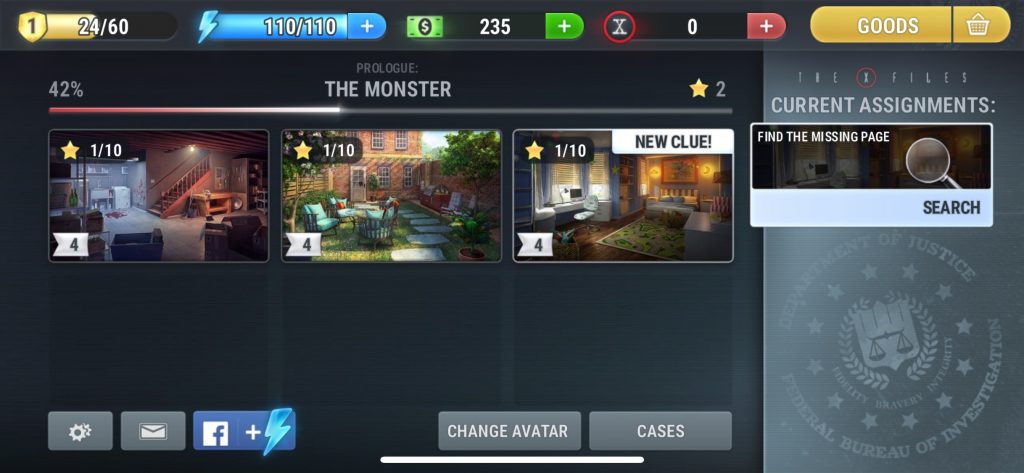 The X-Files: Deep State lets you play as your own character, a rookie FBI agent who's assigned a case and a partner. The case is obviously about a murder and it's your job to get to the bottom of it. First, you're taken to a scene where there are a number of objects you need to find. I must admit, it's pretty hard as you can see my struggle in the video. But I like that, I wouldn't want it too easy otherwise it would get boring.
There are also mini-games to help you get to the bottom of the murder like piecing a drawing back together, running an autopsy on the body and more.
Graphics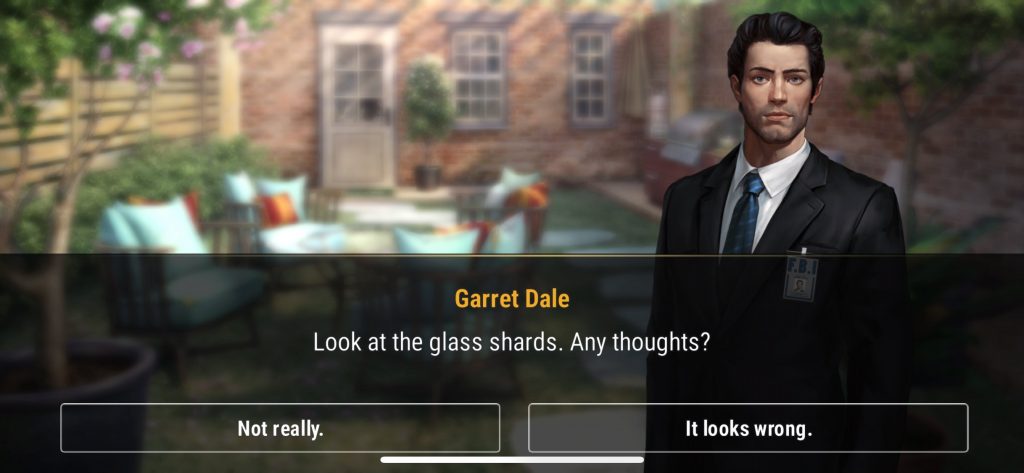 The graphics aren't great. Everything is pretty cartoony and the only part of the characters that move is their faces which is kind of disappointing but a lot of this game is. The characters aren't even recognizable to the characters on the show in addition to that. So that's a flop in my book – if you're going to make a game based on a popular TV show, at least make the characters look somewhat similar to the actors and actresses.
Music
Now, this is most definitely the worst part of the whole game. Usually, I complain if a game doesn't have actual audio for what the characters are saying, but in this case, they should've just left it. Every character features in The X-Files: Deep State has the same female, robotic voice. And it weirded me out. Even the male characters have a female voice – what's with that? Not to mention the fact that the robot voice has absolutely no emotion to its voice so it seems like an unnecessary feature. If you really can't afford to hire voice actors, just have your customers read the script themselves. It's still annoying, but less tacky.
When looking at the reviews on the app store, most of them are based on how ridiculous the talking is.
"Just downloaded the game and played the prologue. It isn't that bad so far but one thing I have to say is, what is up with the voice acting? It's literally a robot just reading what's typed as the script. I mean I understand if you couldn't afford a voice actor but it took me a minute to realize my character wasn't talking it was the male agent" – Emina_ilysm10
Controls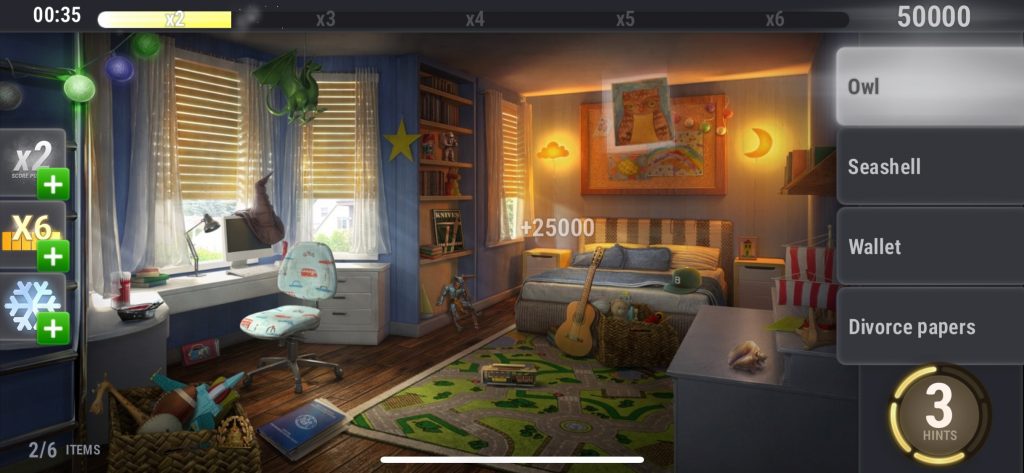 Like most hidden object games, The X-Files: Deep State's controls are based around tapping. When you're given a scene to examine, you're also given a bunch of items to find and you tap them once you've found them. It really is that simple!
The Power of in-app Purchases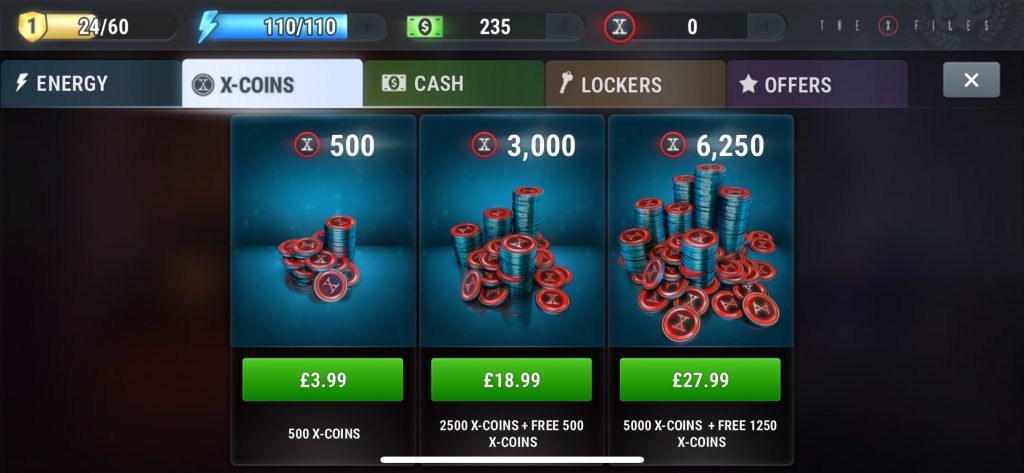 There's a number of items you can purchase from the store that'll help you along your journey on The X-Files: Deep State. These are:
Energy
20 energy for 100 X-Coins
50 energy for 200 X-Coins
150 energy for 500 X-Coins
320 energy for 1,000 X-Coins
660 energy for 2,000 X-Coins
X-Coins
500 X-Coins for £3.99
3,000 X-Coins for £18.99
6,250 X-Coins for £27.99
Cash
6,000 cash for 300 X-Coins
30,000 cash for 1,200 X-Coins
140,000 cash for 5,000 X-Coins
Lockers
Play crime scenes to earn lockers
Offers
Golden Hint for £0.99
30 burgers for £19.99
30 pizzas for £38.99
30,000 cash for £7.99
It isn't clear what most of these items are for, apart from energy. Analyzing a crime scene costs 20 energy so it might be useful to purchase some energy so you don't run out in 5 minutes.
The Verdict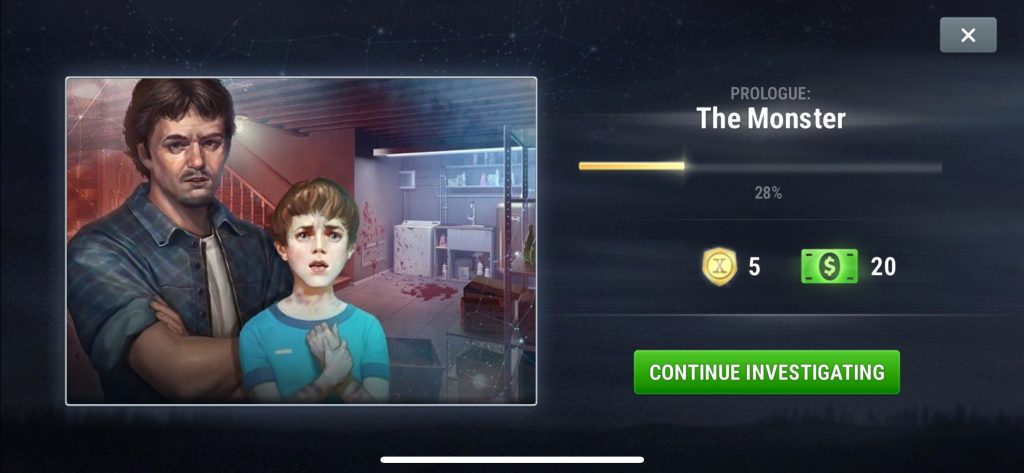 Overall, there are a lot of cons to this game. There's absolutely no need for the ridiculous female-robot voice on every character, it's confusing and just makes the game seem tacky. Another thing is how boring the graphics are, there isn't much movement going on and it's clear that The X-Files: Deep State was made to make money only.
The one pro is that it's addicting, but that's not unique to Deep State, I find every hidden object game addicting.
I probably wouldn't recommend this to anyone and would suggest playing Agent Alice or Criminal Case if you're looking for a good hidden object game!
The X-Files: Deep State Overall Rating: 2/5
iOS Link: https://itunes.apple.com/us/app/the-x-files-deep-state/id1111295241?mt=8
Android Link: https://play.google.com/store/apps/details?id=com.creativemobile.projectx&hl=en_GB
Company: Creative Mobile
Genre: Hidden Object Game
Rated: 17+
Offers in-app Purchases
About Post Author