Tales of Wind Review!
"Welcome chosen one,
La Place, the city blessed by divines is under the shadow of evils nowadays.
We need your power to find the truth behind and bring the light again.
An action MMO RPG with cute characters and soothing experience
-Customize yourself with tons of outfits
-Capture and travel with cute pets and mounts
Cards of Power
-Defeat powerful monsters and seal them in soul Cards which grant you superior power
Explore a vast world for great loots and precious with your friends
-Real-time PVE gameplay requires good Co-op
Tons of gameplay mode
-Racing, shooting, quiz, and more than 20 different gameplay
Value yourself and empower the kingdom
-Complete the kingdom mission with players all over the world to promote the course of history
Pledge yourself to the guild
-Defeat other guilds with your strategy and power in several GVG mode
-Party, feast and quiz events, enjoy your guild life"
Tales of Wind Links:
iOS Link: https://apps.apple.com/us/app/tales-of-wind/id1369687830
Android Link: https://play.google.com/store/apps/details?id=com.emagroups.ic2&hl=en_GB
Company: Neocraft Limited
Genre: MMORPG
Rated: 9+
Offers in-app Purchases
Gameplay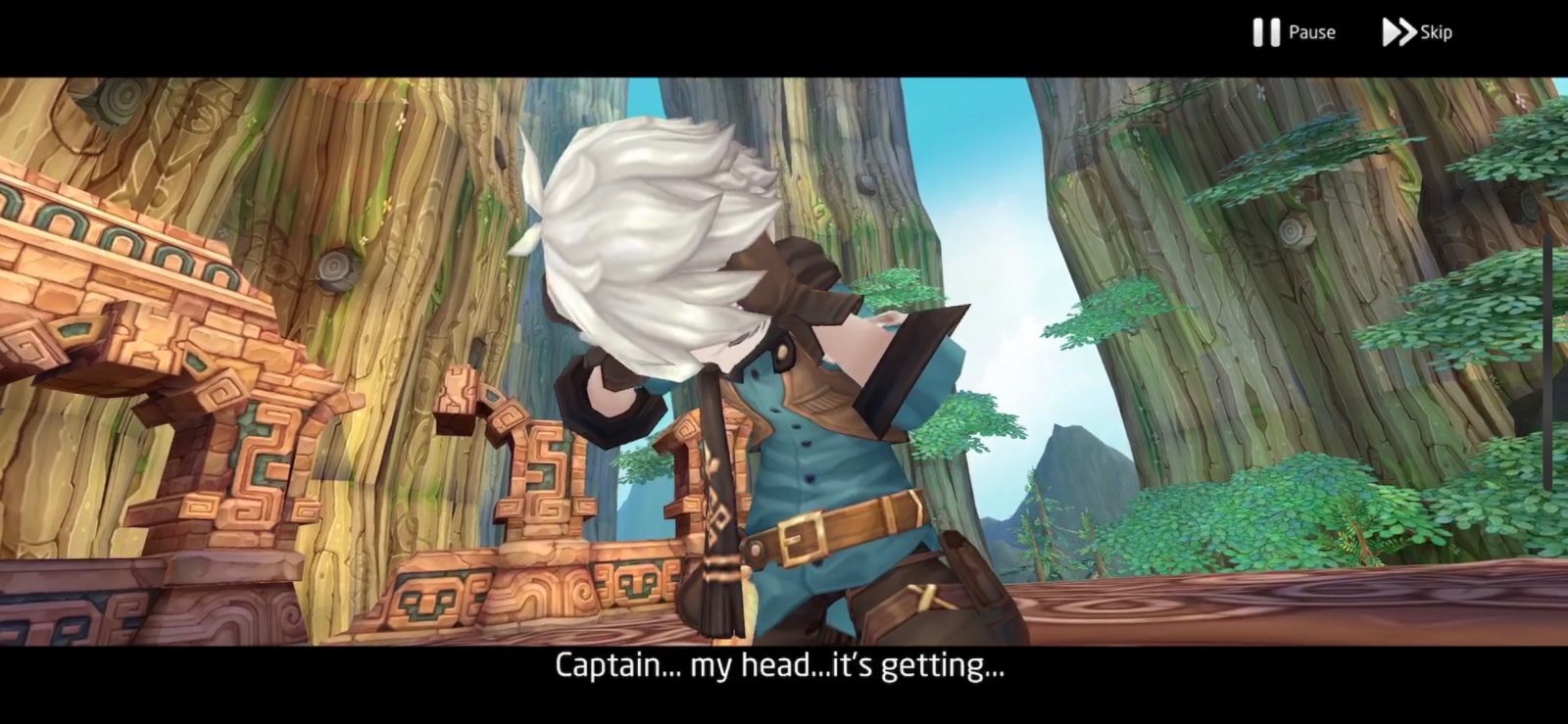 Tales of Wind is a remastered version of the original PC game now on iOS and Android. The game does basically play itself, however, there are a few things you have to do yourself to keep it interesting. The gameplay ranges from you playing dungeon crawls for equipment to server-wide quests that involve loads of players. When you're not playing in group mode, you'll be spending time on your farm. You get to plant crops, feed animals, bake food, and more. You then sell what you make for some money.
Unfortunately, autoplay does play a big part. However, during some of the quests, you'll need to do the work which is a nice balance as most MMORPG's are heavily autoplay based.
Graphics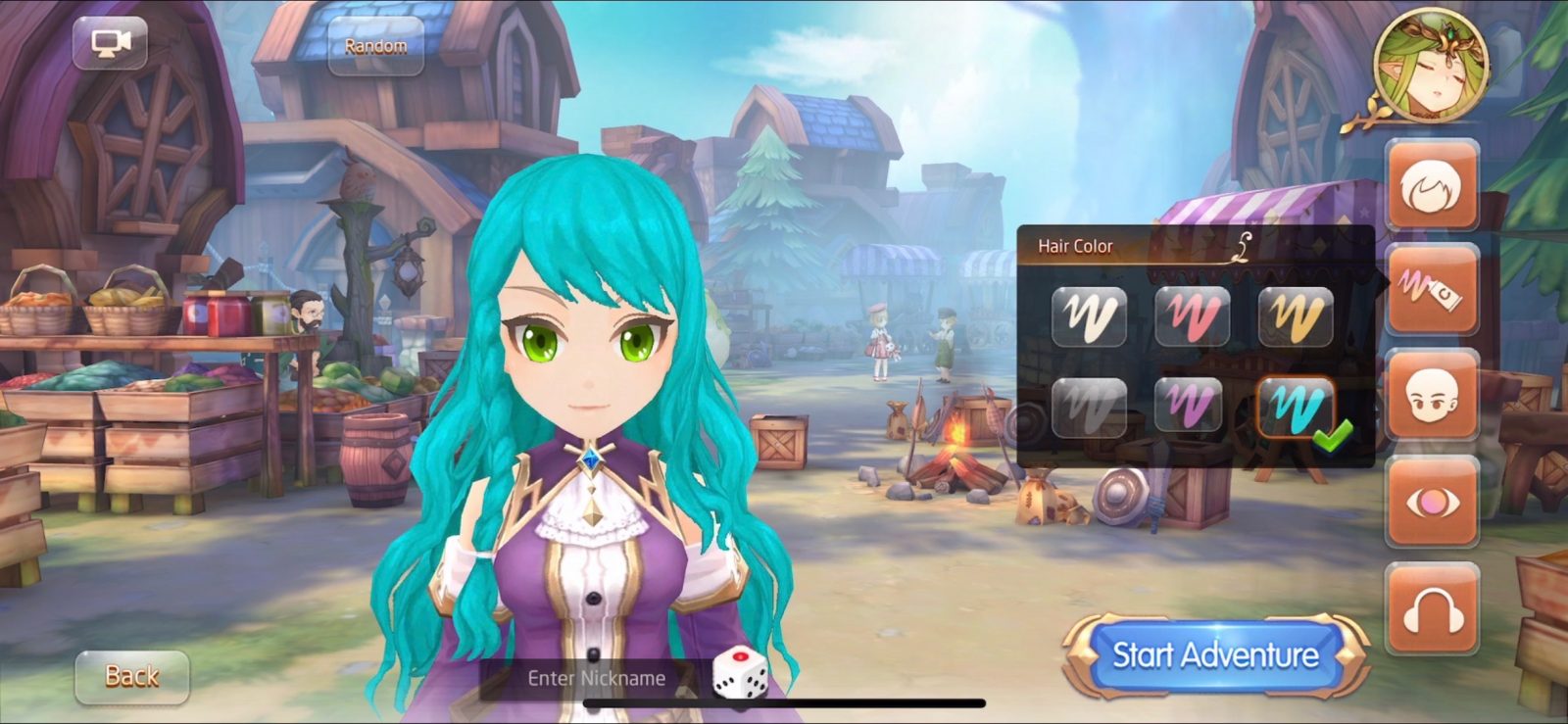 The graphics are okay but definitely look like a typical MMORPG game. The graphics als0 remind me a lot of what PS2 games used to look like. For an app game, they're pretty damn good.
Apart from not being the best, they are colorful, bright and fun, and each character has its own style. Not to mention, at the beginning you're able to customize your character in detail – I went with purple hair with matching purple eyes.
Music & Sounds
The music is very mystical if that even makes sense. It's calming and very nature-based along with fitting in with the aesthetic of the game. On top of the great music, the characters actually talk so there isn't much reading to do. There's nothing I hate more than a game where the characters don't speak.
Controls
As mentioned, Tales of Wind works mostly on autoplay which, of course, requires no controls. However, when you are playing, there is a joystick to move, attack and defense buttons on the right-hand side with an inventory button slightly above it.
It was definitely expected, but the controls were really easy to follow and didn't require much thought at all. Even the attacks were pretty basic.
The Power of in-app Purchases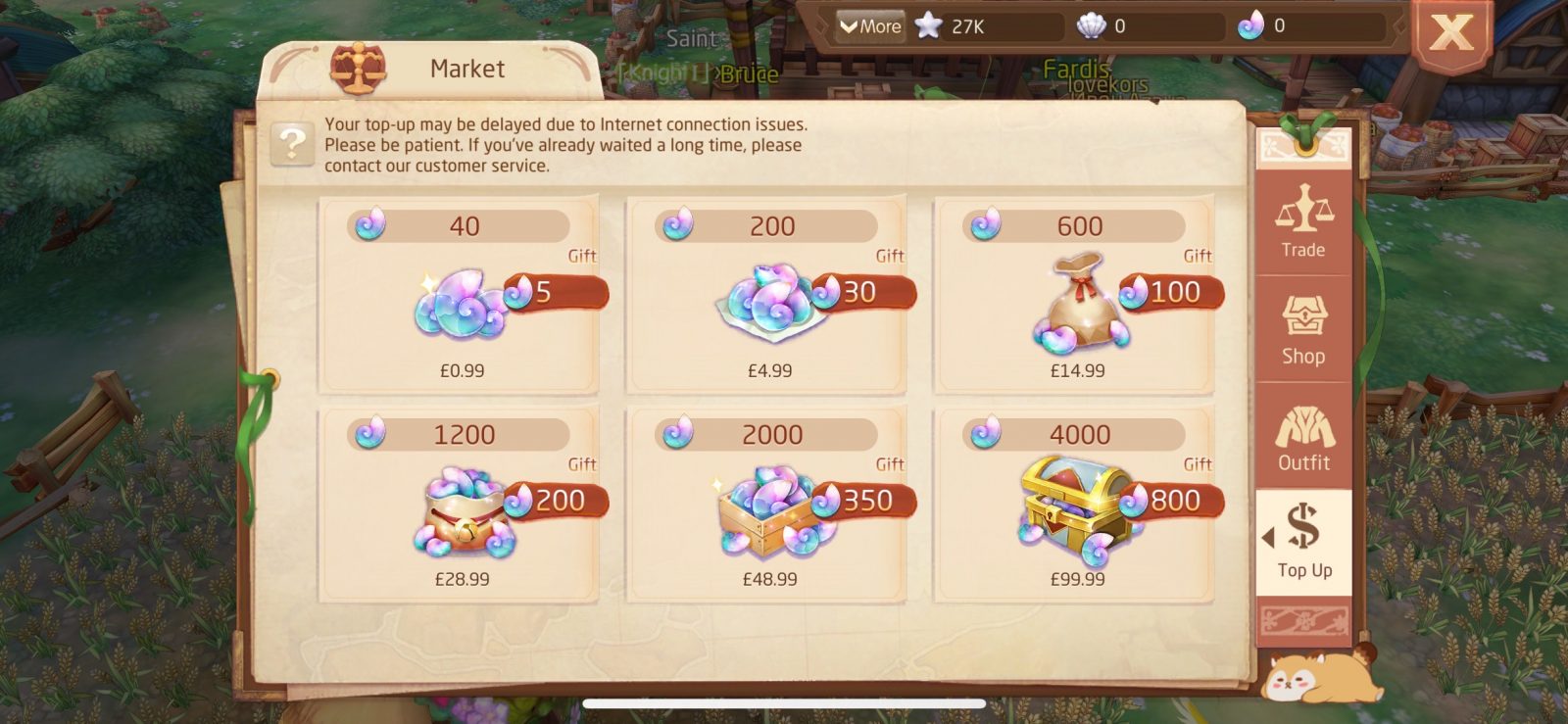 What I found weird was that in-app purchases didn't unlock until you got to level 10, but I then realized that getting to level 10 really didn't take much at all. From the store, you can trade, shop for outfits, and top up your shells.
40 shells with an extra 5 for £0.99
200 shells with an extra 30 for £4.99
600 shells with an extra 100 for £14.99
1200 shells with an extra 200 for £28.99
2000 shells with an extra 350 for £48.99
4000 shells with an extra 800 for £99.99
I can't imagine anyone who would spend £100 for 4800 shells, especially when Tales of Wind is essentially based on autoplay. However, I don't think that the cheaper options are too bad for your money and might be worth the purchase.
The Verdict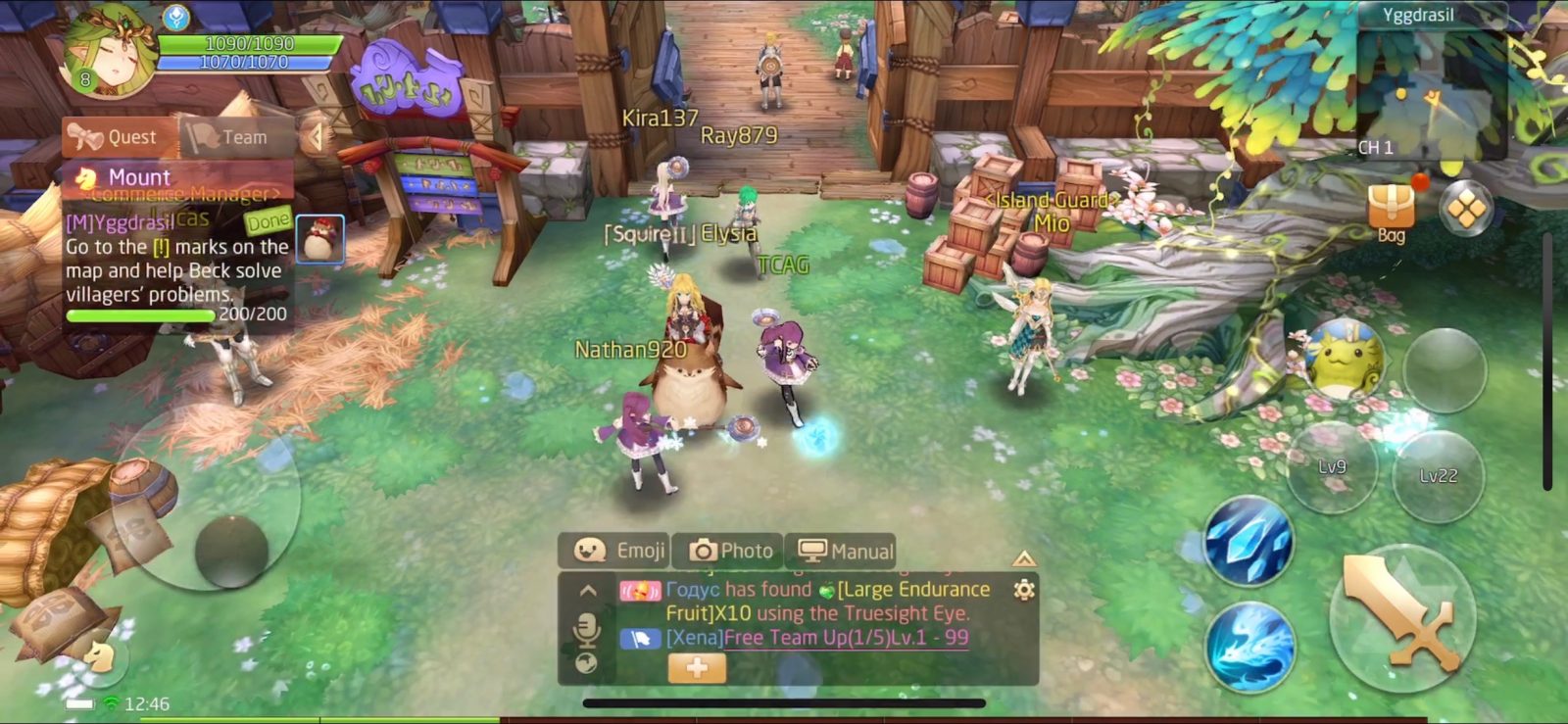 Tales of Wind came up originally as an ad while I was playing another game to review and the ad made it look solely like a fighting game that was in the third person. Little did I know that was definitely not the case and not only is the game from a birds-eye view, but it's also an MMORPG.
If you can get past the autoplay then you'll definitely like this game, especially if you're already a big player of MMORPG. Just don't waste your money on the in-app purchases because they're absolutely not worth it.
If you decide to download Tales of Wind, let us know what you think and if you agree or disagree with any of the things we said. Happy gaming and stay casual!
Tales of Wind Overall Rating: 3/5
iOS Link: https://apps.apple.com/us/app/tales-of-wind/id1369687830
Android Link: https://play.google.com/store/apps/details?id=com.emagroups.ic2&hl=en_GB
Company: Neocraft Limited
Genre: MMORPG
Rated: 9+
Offers in-app Purchases
About Post Author