SpongeBob: Krusty Cook-Off Review!
"Let's get cookin'!
Join SpongeBob SquarePants in SpongeBob: Krusty Cook-Off on a hilarious culinary adventure through the restaurants and kitchens of Bikini Bottom! When Mr. Krabs realizes there's more money to be earned in the fast-food business, the penny-pinching entrepreneur sets out to expand his restaurant empire starting with a breakfast stand outside of SpongeBob's house…and who better to help him run it than SpongeBob SquarePants himself?
Create your own Bikini Bottom kitchen, decorate and customize your restaurant, and get ready to serve up delicious food to your guests! In this fast-food cooking game, put your time management skills to the test and experience the crazy cooking action of the SpongeBob universe. Fire up the grill and get ready to cook!"
iOS Link: https://apps.apple.com/ph/app/spongebob-krusty-cook-off/id1433784188
Android Link: https://play.google.com/store/apps/details?id=com.tiltingpoint.spongebob&hl=en_GB
Company: Tilting Point
Genre: Cooking Games
Rated: 4+
Offers in-app Purchases
Gameplay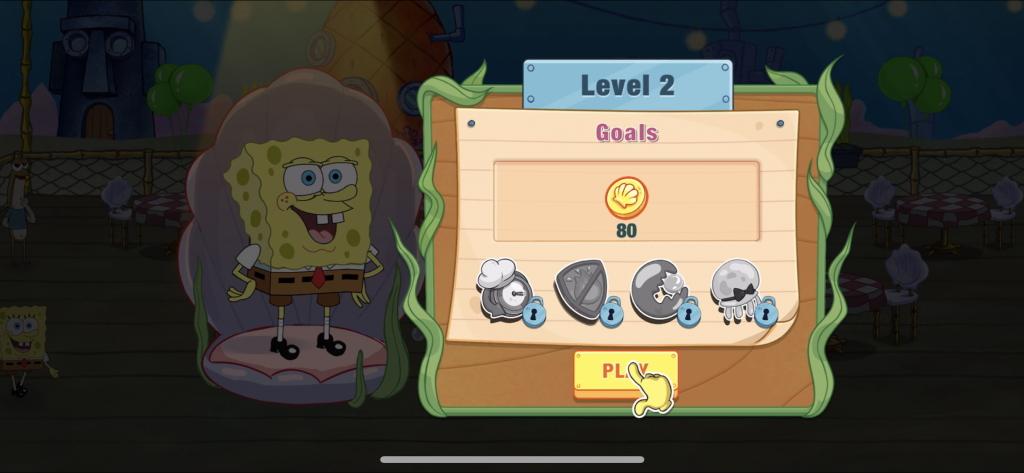 A new SpongeBob game has arrived on the app store and it's been advertised to me too many times now for me to ignore it! SpongeBob: Krusty Cook-Off is a cooking game based on SpongeBob opening up a Pancake stall for the Krusty Krab. Mr. Krabs has noticed that not many customers want a Krabby Patty in the mornings, so he wants to see if pancakes do any better.
As the customers start to flood in, SpongeBob (you) has to keep up with the orders within either a time limit or customer limit. By completing the levels, you can upgrade your equipment which will help you out as the levels get harder.
Graphics
The good news is, the graphics make it very obvious that you're playing a SpongeBob game. The designs, colors, and characters are spot on. However, the animation of the characters is slightly off. The way they move shows this game focused on some elements more than others.
Music & Sounds
The music fits in well with the gameplay, although I was disappointed that the SpongeBob theme song doesn't make an appearance at any point. Another thing that bothered me with the sounds is that the characters don't speak – it would've been cool for them to at least have phrases.
Controls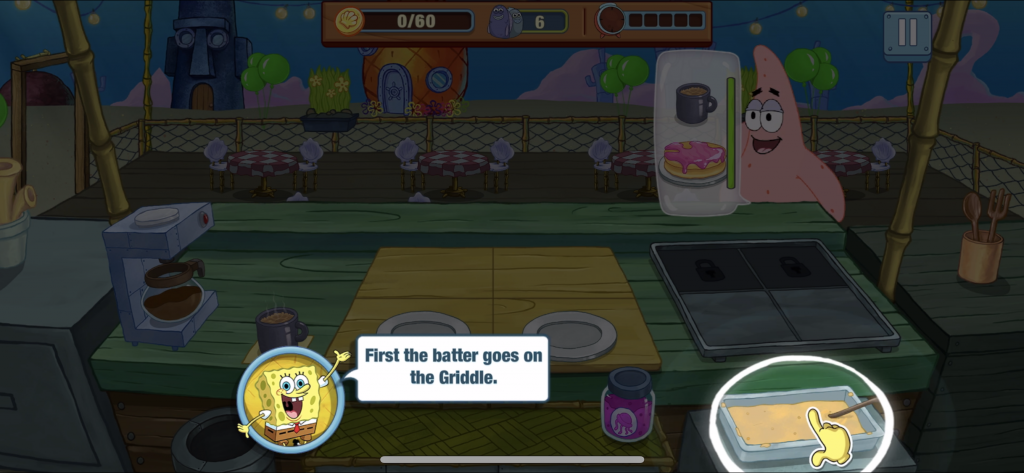 As with the majority of cooking games, you need to tap on an item to cook it, tap when it's cooked, and then tap again to give it to the customer. This keeps the simplicity and allows you to focus on what's important: getting the orders out on time!
The Power of in-app Purchases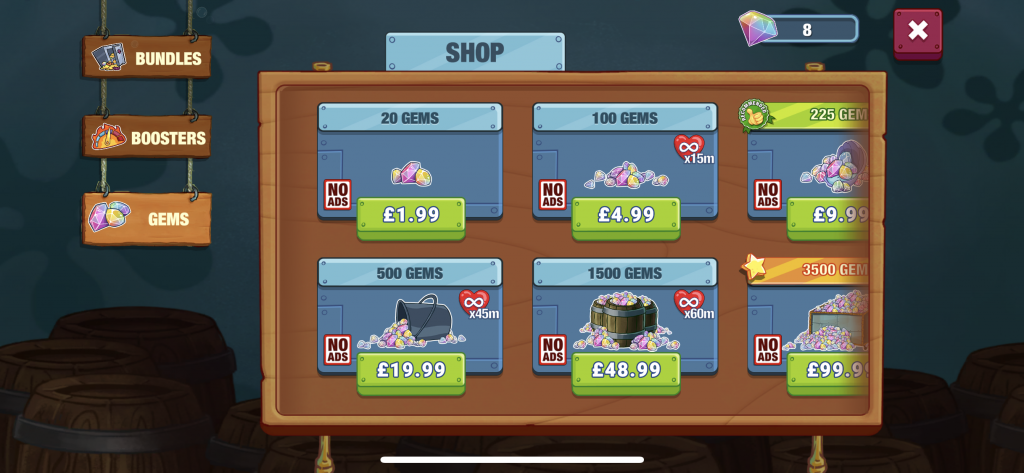 Bundles
Krusty Classic for £2.99
Krabby Combo for £6.99
Jar of Value for £12.99
Boosters
Extra 3 customers for 40 gems
A second chance for 40 gems
Extra 30 seconds for 40 gems
Gems
20 gems for £1.99
100 gems for £4.99
225 gems for £9.99
500 gems fo £19.99
1500 gems for £48.99
3500 gems for £99.99
The Verdict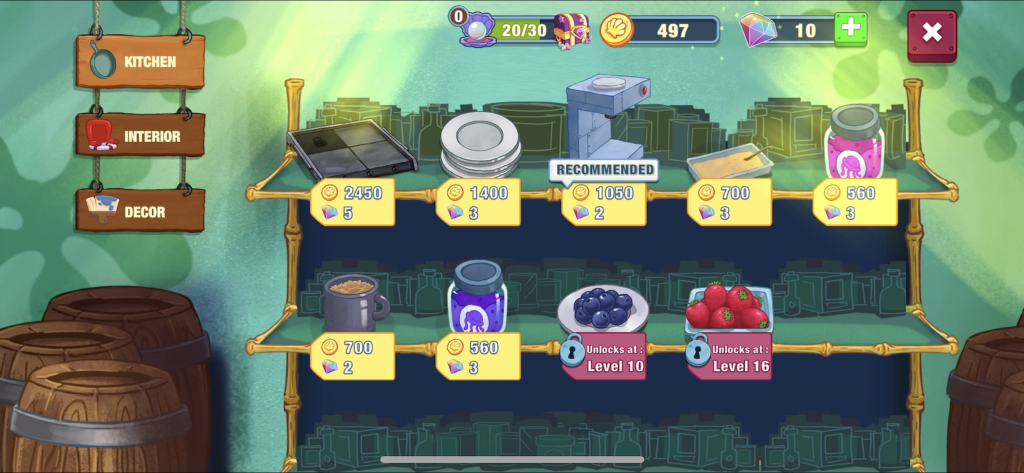 I've been through my fair share of cooking games so despite SpongeBob: Krusty Cook-Off being fun to play, it wasn't unique enough for me to keep on my phone. It's probably something I'd go back to but not forever.
It just seems like a good way to make money off a famous name…
If you decide to download SpongeBob: Krusty Cook-Off, let us know what you think and if you agree or disagree with any of the things we said. Happy gaming and stay casual!
SpongeBob: Krusty Cook-Off Overall Rating: 3/5
iOS Link: https://apps.apple.com/ph/app/spongebob-krusty-cook-off/id1433784188
Android Link: https://play.google.com/store/apps/details?id=com.tiltingpoint.spongebob&hl=en_GB
Company: Tilting Point
Genre: Cooking Games
Rated: 4+
Offers in-app Purchases
About Post Author