Sort it 3D Review!
"Sort it 3D brings fun to sorting. Gotta sort them all!!
Sort all color balls in the tubes,
How far can you go?"
iOS Link: https://apps.apple.com/gb/app/sort-it-3d/id1493125671
Android Link: https://play.google.com/store/apps/details?id=com.game.sortit3d&hl=en_GB
Company: Supersonic Studios
Genre: Puzzle
Rated: 4+
Offers in-app Purchases
Gameplay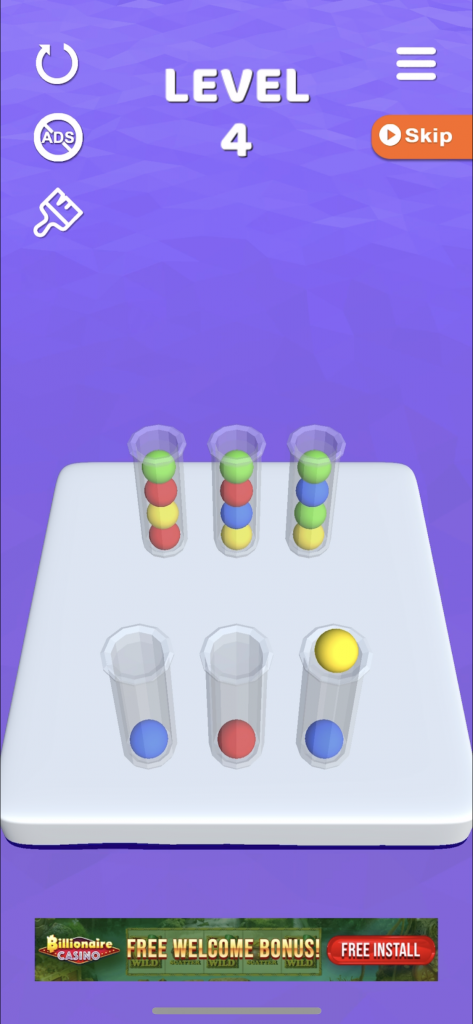 A game where sorting things into groups is the aim. Do you get frustrated when things look messy and feel the need to sort it out? Well, this may just be the game for you.
You're given a number of tubes that contain colored balls, but they're all mismatched colors. Sort the colors into their own tubes to complete a level. It's definitely a lot harder than it looks, but generally, the levels are easy at first. You have to think strategically to win, but luckily you have unlimited moves so you can spend as long as you like on a certain level.
Graphics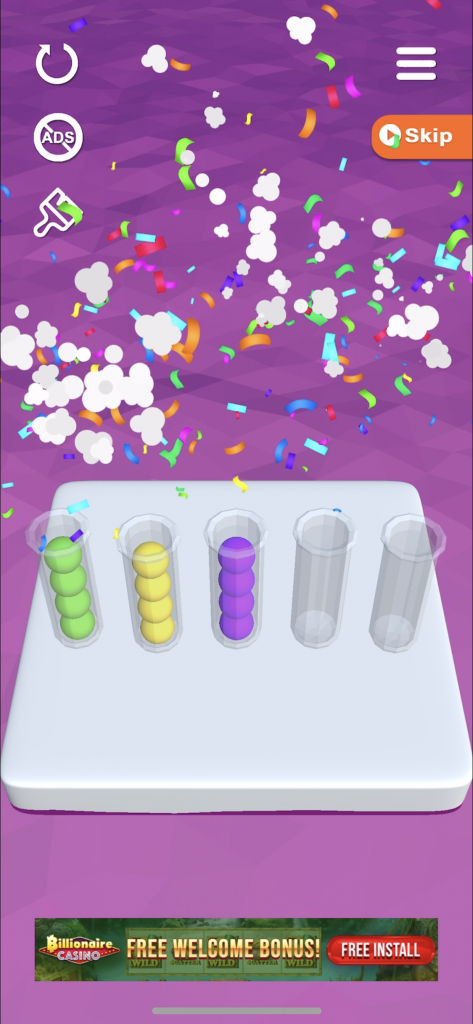 As with these simple kinds of games, the graphics could do with some work. But we know they're not made to perform well, they're made to get downloads. However, the game doesn't lag at all which is definitely a plus.
Music & Sounds
A big must when it comes to app games is a good soundtrack and/or sounds that add to the gameplay. However, Sort it 3D has no music or sounds which just makes the gameplay feel boring. Even some kind of dropping noise would be nice – especially as this is supposed to be a satisfying game. With the number of ads in the game, the sounds from them definitely took me by surprise after playing the quiet gameplay.
Controls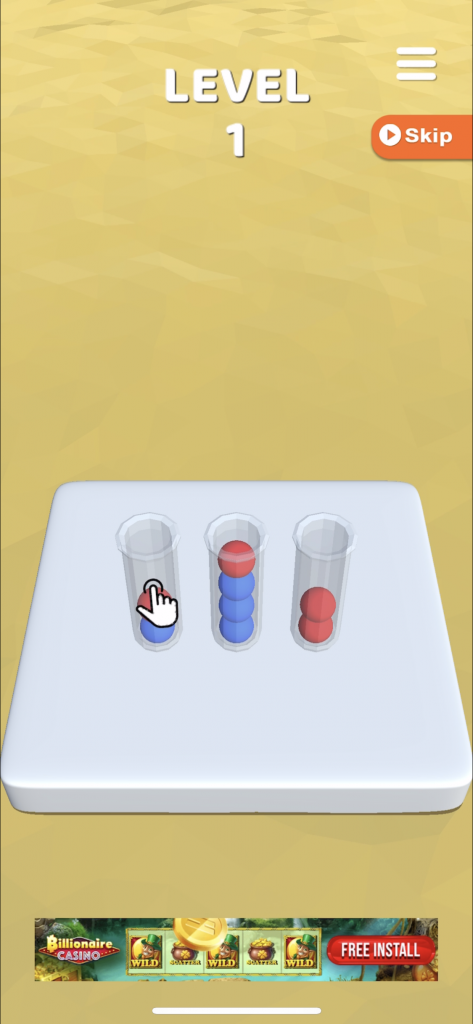 Drag the balls to the tubes to fill them up. You can also tap them to remove them from tubes. The controls are easy to follow as you can see from the video, and I have no complaints.
The Power of in-app Purchases
Sort it 3D currently has no in-app currency you can purchase, however, you can remove ads for £2.99. This is a great deal as it, unfortunately, includes a lot of ads. I guess that Supersonic Studios know that most people are going to get frustrated with the ads, so they're more likely to purchase the removal of them.
The Verdict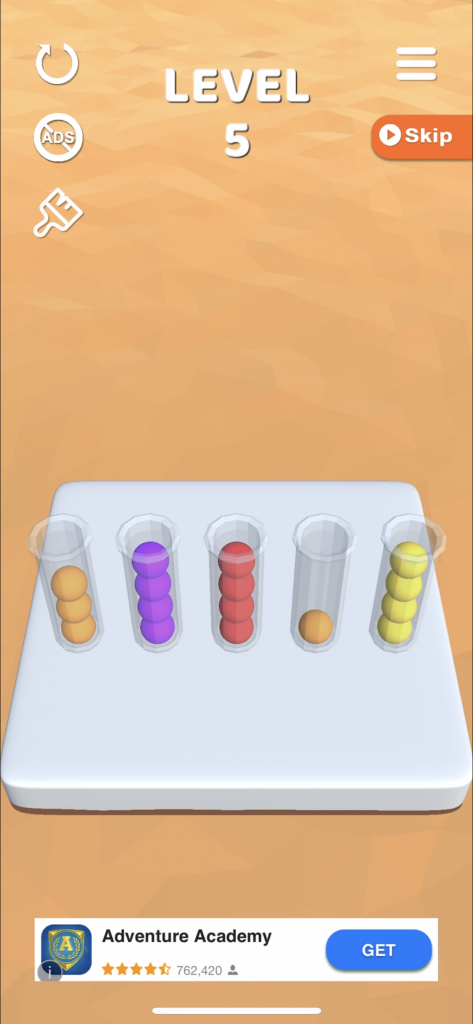 Sort it 3D is not for me. Although the idea of a puzzle game where you sort balls by color sounds like a good idea, I don't think Supersonic did a good job.
If you decide to download Sort it 3D, let us know what you think and if you agree or disagree with the things we said. Happy gaming and stay casual!
Sort it 3D Overall Rating: 2/5
iOS Link: https://apps.apple.com/gb/app/sort-it-3d/id1493125671
Android Link: https://play.google.com/store/apps/details?id=com.game.sortit3d&hl=en_GB
Company: Supersonic Studios
Genre: Puzzle
Rated: 4+
Offers in-app Purchases