Small Town Murders Review!
"Small Town Murders is here to mix things up!
Welcome to Thornton Grove, an idyllic hamlet far from the hustle and bustle of the big city. Life is simpler here. The people are friendly, the atmosphere is laid back – but something sinister is hidden just under the surface. A recent string of bizarre crimes has broken the silence in this serene country town. It's up to aspiring mystery writer Nora Mistry, to unravel the truth. Investigate the scene, follow leads, and narrow down the suspects to find the killer!
Every crime is a puzzle…
To get to the bottom of these mysterious crimes, it's going to take a keen eye for detail. Play levels and use a detective's intuition to unravel matching puzzles and uncover hidden objects in the crime scene. Find clues by solving matching puzzles – just match three or more items to clear them and finish the level. Then play detective – use the clues to interrogate suspects, and solve the mystery once and for all!
It's a long story…
Meet friendly townspeople during your investigations, each with their own story. Team up with Deputy Shanahan, the lovable but slightly hapless sheriff's deputy. Chat with Mrs. Musgrove, a matronly innkeeper who has lived in the area for decades and knows everyone's dirt. Meet plenty more colorful characters over the twisting, ever-growing story! But be careful – everyone is a suspect."
iOS Link: https://apps.apple.com/fi/app/small-town-murders-match-3/id1479036032
Android Link: https://play.google.com/store/apps/details?id=com.rovio.smalltownmurders&hl=en_GB
Company: Rovio Entertainment Oyj
Genre: Puzzle
Rated: 9+
Offers in-app Purchases
Gameplay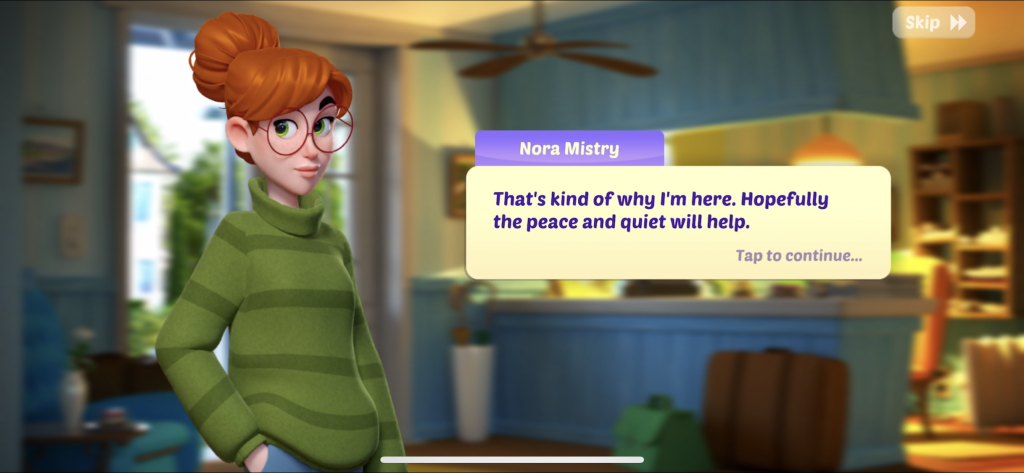 Small Town Murders is a match-3 game where you play as the character Nora Mistry. She's gone to a B&B in order to focus on her writing but a murder takes place across the road. Your job, as Nora, is to break down the murder mystery by playing a series of match-3 games. As you get through the levels, they get harder and harder to complete, meaning you'll need to use power-ups and probably make an in-app purchase.
I enjoyed finding out more about the murder as time went by but some of the levels were close to impossible to complete.
Graphics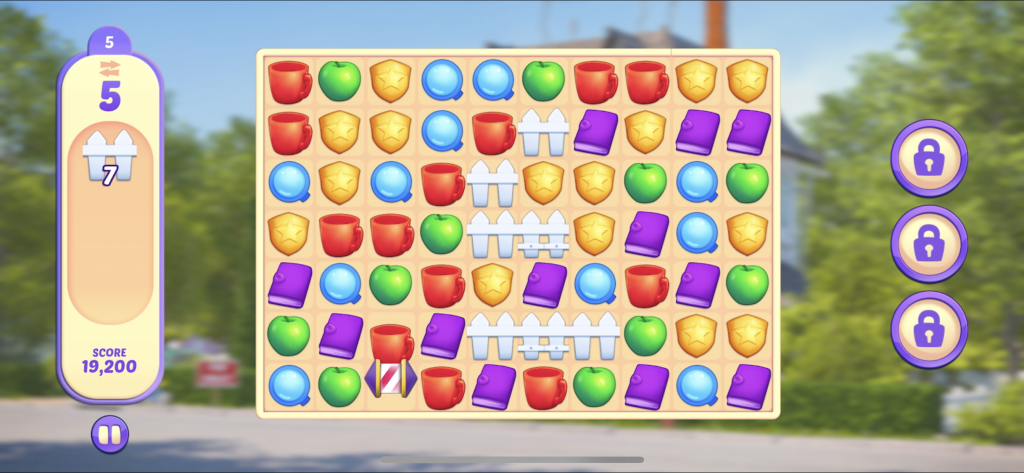 The graphics are probably my favorite part. They're very Disney-esque. Despite Small Town Murders being about well, murder, the graphics are bright and cheerful. It's a major contrast and I absolutely love it. It's fun to not play by the rulebook and mix it up sometimes.
Music & Sounds
For a game about murder, the sounds are very upbeat. But like I said with the graphics, the contrast is impeccable. I don't think a match-3 game with dark music and sounds would feel quite as right.
Controls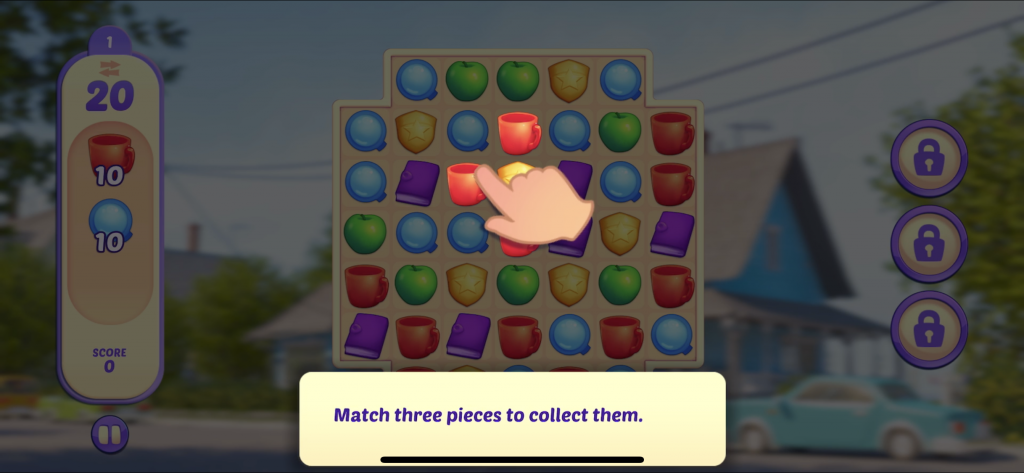 Like other match-3 games, the controls for Small Town Murders consist of dragging icons together in order to make 3. In some cases, you will need to tap power-ups but overall the controls are easy to use and follow through the tutorial.
The Power of in-app Purchases
Bundles
Starter Bundle for £1.99
Apprentice Bundle for £6.99
Pro Bundle for £15.99
Veteran Bundle for £30.99
Master Bundle for £49.99
Champion Bundle for £99.99
Coins
1,000 coins for £0.99
5,500 coins for £4.99
12,000 coins for £9.99
25,000 coins for £19.99
53,000 coins for £38.99
110,000 coins for £69.99
The Verdict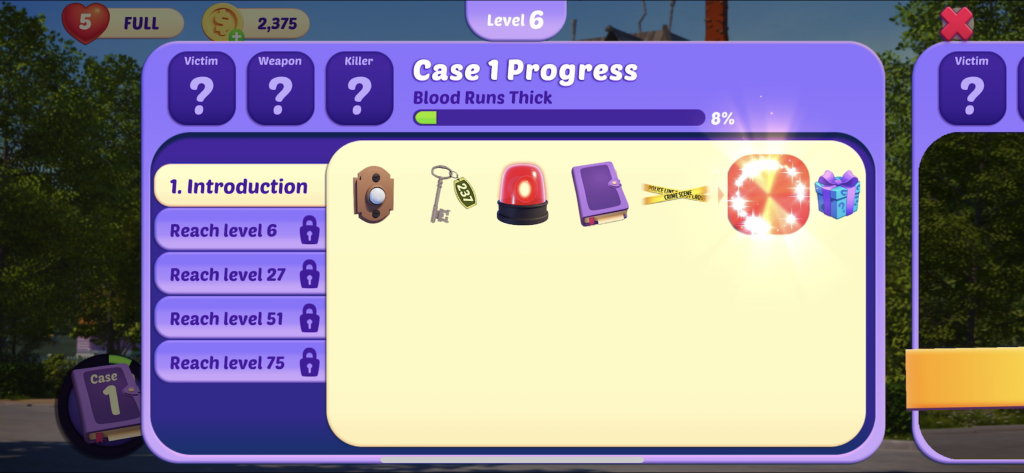 Although a lot of match-3 games are very similar in terms of gameplay, Small Town Murders brings a great twist. I loved the contrast of looking like a traditional game but with a much darker meaning. Murder Mystery is not everyone's cup of tea but we do think Small Town Murders would appeal to a lot of you.
If you decide to download Small Town Murders, let us know what you think and if you agree or disagree with the things we said. Happy gaming and stay casual!
Small Town Murders Overall Rating: 4/5
iOS Link: https://apps.apple.com/fi/app/small-town-murders-match-3/id1479036032
Android Link: https://play.google.com/store/apps/details?id=com.rovio.smalltownmurders&hl=en_GB
Company: Rovio Entertainment Oyj
Genre: Puzzle
Rated: 9+
Offers in-app Purchases
About Post Author