Slots Riches
Spin your favorite slot machines in Slots Riches Casino
Money Craze – Spin up the Cash in the vault, win huge bonuses and feel the billionaire life!
Howling Riches – Listen to the howl from werewolf in the deep wood and feel its lightning impact on your soul and your jackpots!
Pearl Riches – Dance with gorgeous mermaid and Lock the pearls to reveal a fortune secret in the mysterious alluring sea! Get more Respins and grand jackpot here.
JACKPOT TWINS – Feel the legendary power and trigger super Dragon or Tiger fortune wheel during the battle of dragon VS. tiger, and get stunning free spins, rapid symbols and Jackpots!
CHILLI FIRE – Cheer yourself up in the the exotic dessert with scarlet chilli and hot dances. Pile up the WILD for richful harvest!
Eagle Spirit – Fly with the eagle and seek for the all hidden jackpot treasure under the moon!
Slot Riches Links:
Android Link: Unavailable
Company: Spark City Co, Limited
Genre: Casino Games
Rated: 12+
Offers in-app Purchases
Hey Casual Gamers!  Casino Games are often a great chance to flex to some casual RNG skills!  While most of us (me included) don't have the funds to dump money into a real slot machine, great casino apps can give the simulation of an epic win.
Slots Riches offers a vast number of slots and does its best to give out an abundant amount of free coins.  Is it worth your casual time?  Let's bet up and pull the lever on this casual review!
Gameplay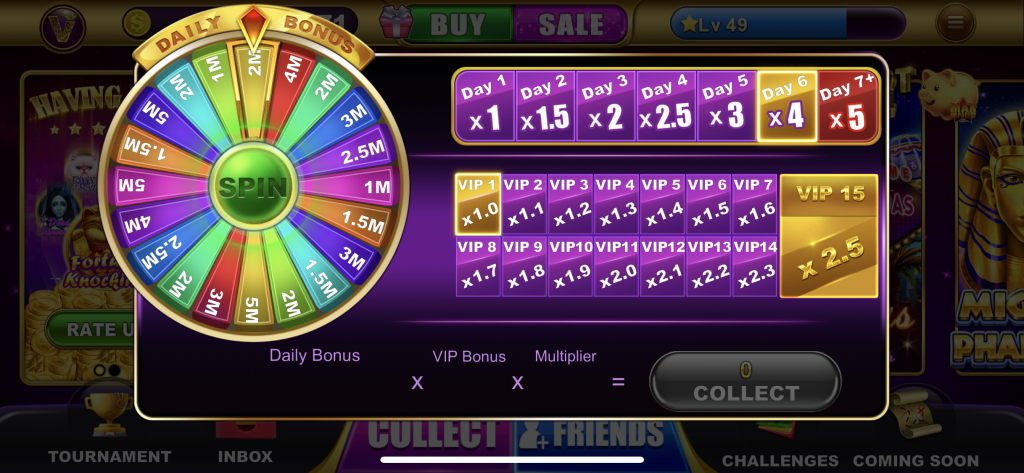 Don't you just hate casual casino apps that give you money then it's gone after the next time you play?  Fear not with Slot Riches!
Not only are you introduced to a 20 million coin bonus, but bet options are reasonable!  With new slots arriving each week, it's only a matter of time until you hit that big win!
What I can appreciate about Slot Riches is that I can actually win!  There's no pressure to buy coins outside of the regular advertisements and most of the timed rewards will give you an acceptable safety net.
Graphics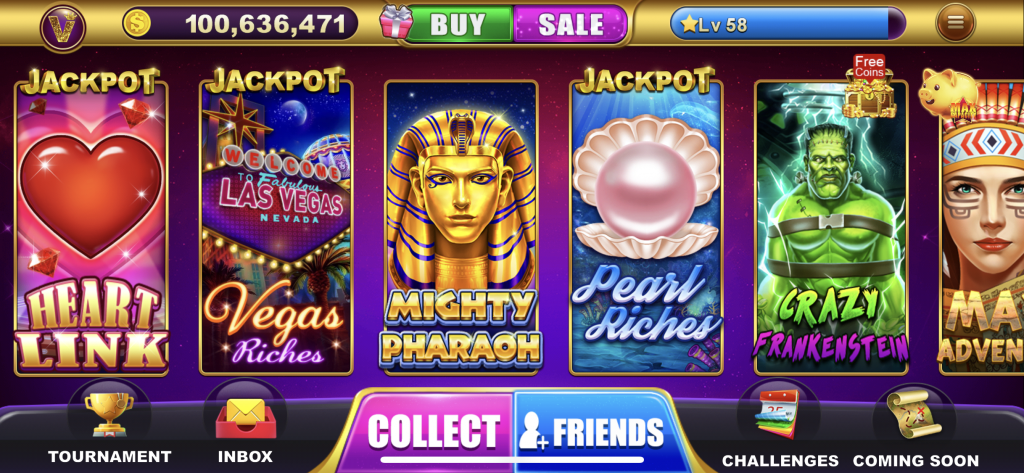 No longer are the days casual slot players must endure terrible slot graphics on our phones or tablets!  Slots Riches offers high definition slot games!
Hitting a big win or a bonus on each slot has it's on original graphics.  Find out what your favorite slot bonus and free spins look like before you head out to the real casino (if you are of age, of course)!
Music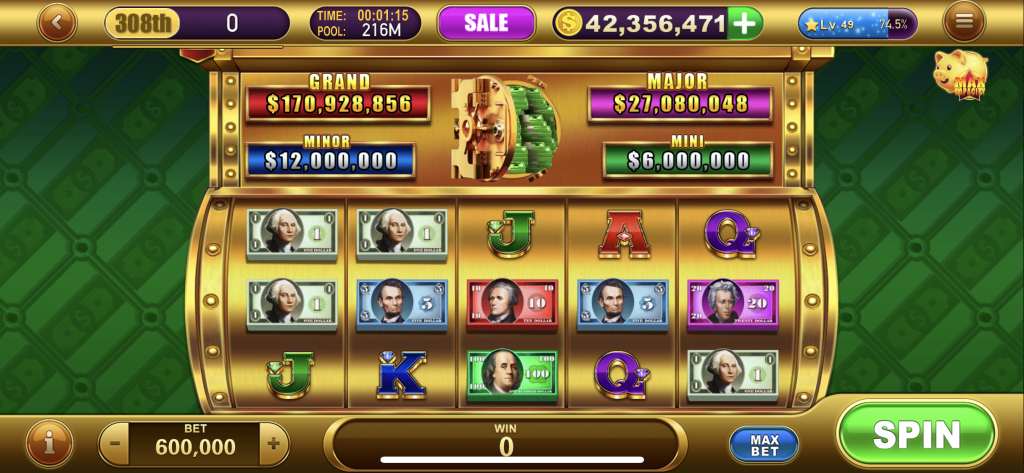 It's impossible to have a full casino experience without the audio!  Every slot is different and there's an interesting and spectacular display for those lucky enough to get a big win!
I wouldn't mind blending a playlist while playing, but the Slot Riches' music and sounds can carry on it's own.
Controls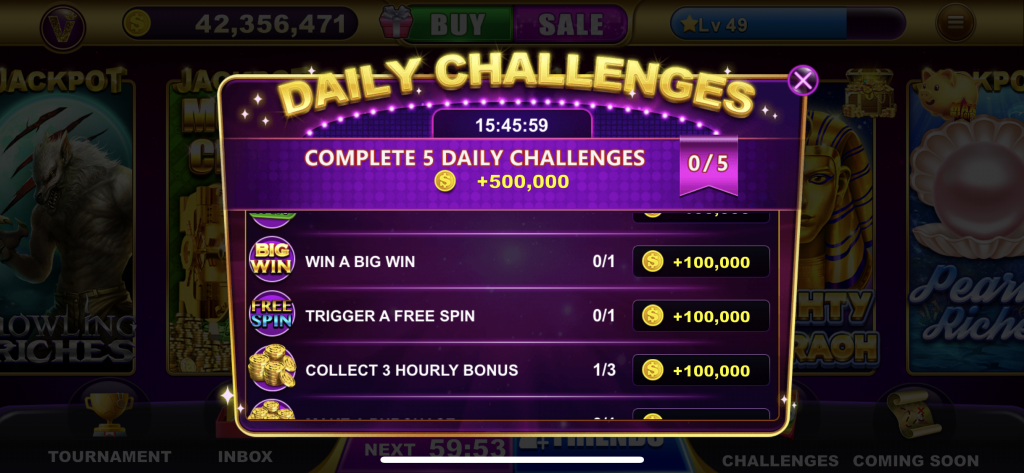 There's not much outside of pointing and clicking.  Thankfully auto spin is a just a touch of a button.  Going idle while listening to the sounds of future winning is now a breeze.
I love these types of controls because you don't have to stop playing.  Mild interruption?  Auto spins will take care of that!
And with no timer on the free spins and bonuses, you don't have to immediately rush back.
The Power of in-app Purchases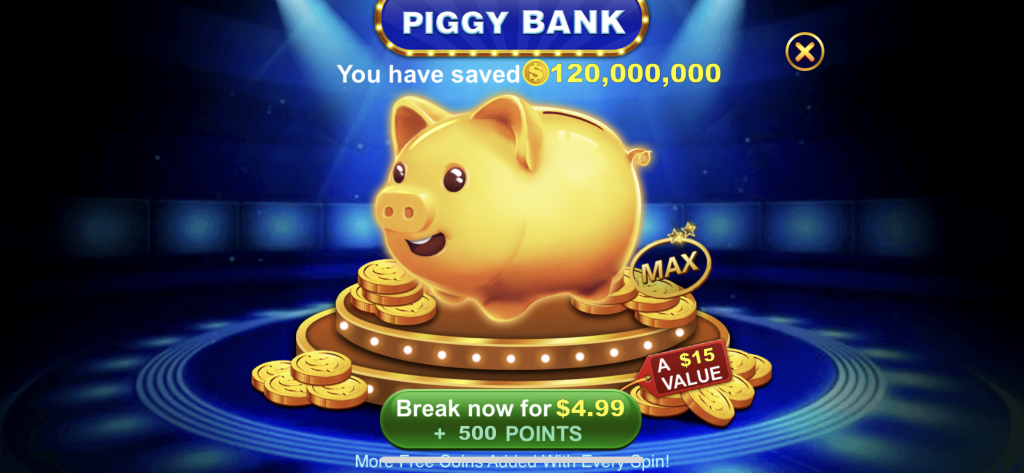 I've always been pretty stern about not giving money for coins in casino apps.  There's not much guarantee you will always hit the big wins, and what's worse, is you could lose all your coins and be out money.
I suppose that part simulates a real casino, except there was never a chance to win real money.
Regardless, Slot Riches offers VIP points along with coins purchases, allow some buying power.
Think before you purchase, and never make a purchase with anything you can't afford to lose!
The Verdict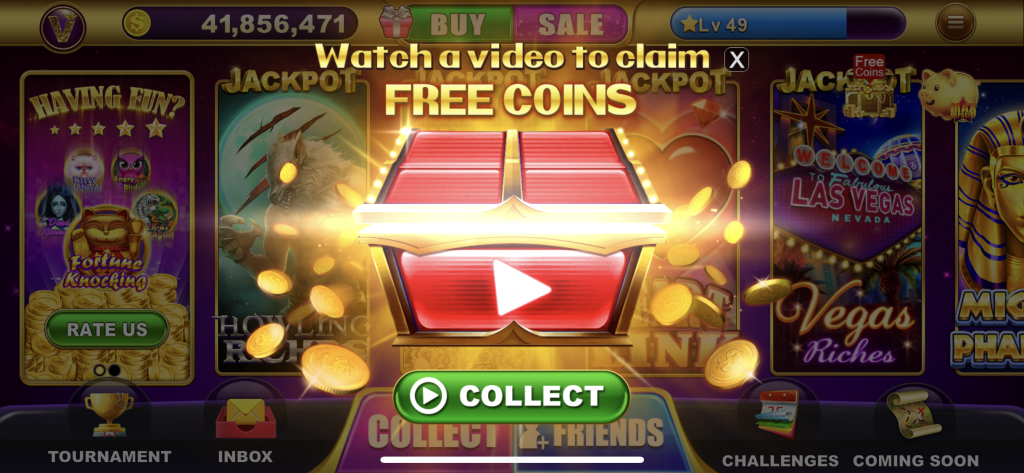 Overall, this was a great experience of a casual casino app.  It's been a little over a week of starting and I still have free coins to use and I've been hitting some pretty heavy bonuses.
With the auto-join tournaments, inbox rewards, challenges and hourly collects, there's tons of fun to be had in this casual app.  With more slots every week, I will casually be working on my digital fortune!
Already hit it big and what to show off?  Drop a comment in the section below and tell us how you managed to get so lucky!
Happy Gaming, and as always, keep it casual!
Slots Riches Overall Rating: 5/5
Slot Riches Links:
Android Link: Unavailable
Company: Spark City Co, Limited
Genre: Casino Games
Rated: 12+
Offers in-app Purchases
About Post Author