Slime Labs Review!
"The slime is back! Venture through a laboratory full of traps and stretch your way to the goal. Slime Labs is a physics-based platformer where you control a blob of green ooze that can squish, stretch, shrink, and get enormous by absorbing smaller bits of slime. Collect all the data-disks hidden in the levels and perfect all the stages."
iOS Link: https://apps.apple.com/us/app/slime-labs/id1544662343
Android Link: https://play.google.com/store/apps/details?id=com.neutronized.slimelaboratory&hl=en_GB&gl=US
Company: Gionathan Pesaresi
Genre: Adventure
Rated: 4+
Offers in-app Purchases
Gameplay
The aim of the game is to get through obstacles in a laboratory and reach the end of the level. It's physics-based so you'll need to have a bit of common knowledge in order to complete the levels. They start off easy and get increasingly harder, sometimes to the point of rage quitting. There were a few levels I found way too hard.
Graphics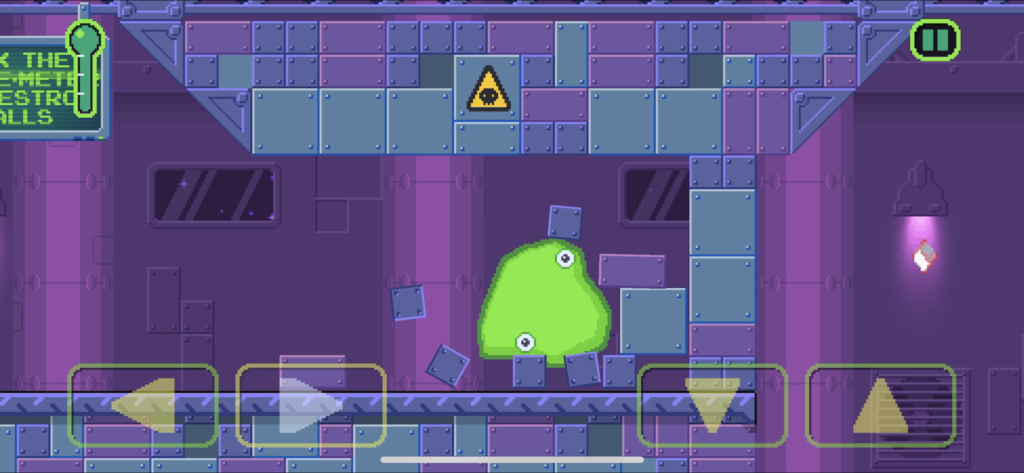 The graphics are definitely my favorite part of the game. The retro style in any type of genre will always win my heart as it takes me back to the games I used to play as a child.
Music & Sounds
Matching perfectly with the graphics, the audio also has a retro vibe to it that brings the whole game together.
Controls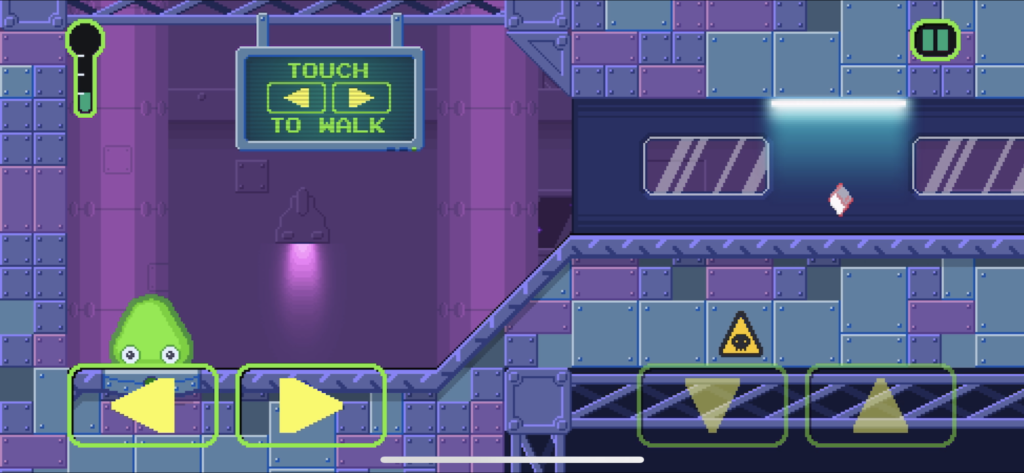 The controls are pretty self-explanatory and live as large buttons on the screen. Tap the up button to jump, the down button to become slick, the left button to go left, and the right button to go right. There's a lot of jumping in this game and you need to make sure you're big enough to jump so collect slime balls along your way.
The Power of in-app Purchases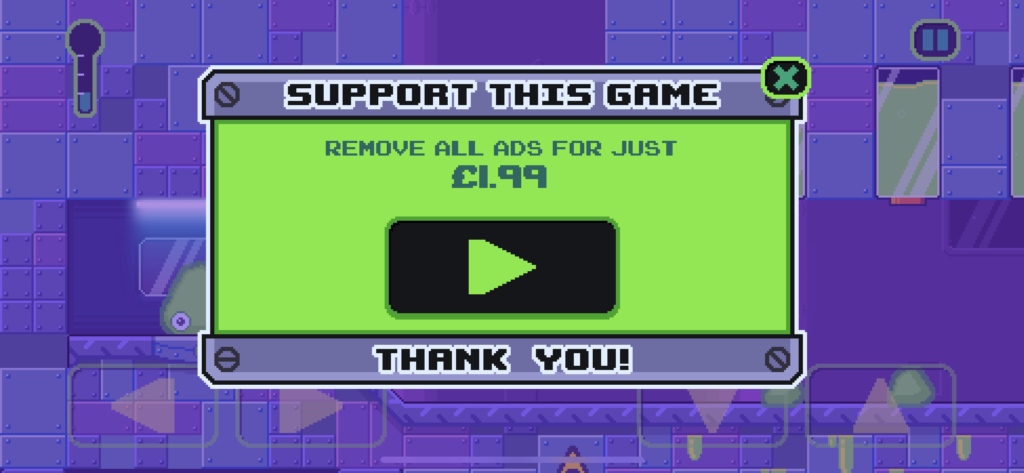 The only purchase you can make in Slime Labs is the removal of ads for £1.99. This game is definitely worth that small price and I would personally pay for it. In fact, I think this game is good enough to be included in the Apple Arcade subscription.
The Verdict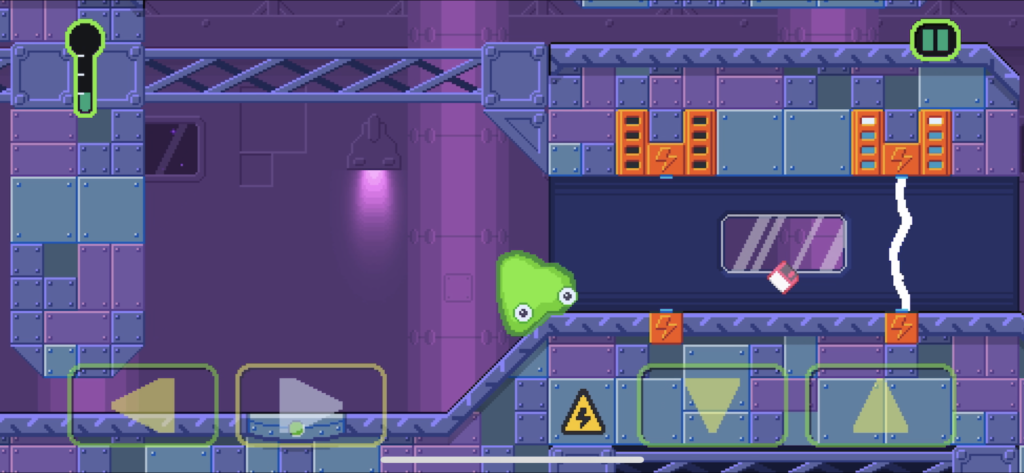 I didn't know if I would like Slime Labs or not but I really enjoyed it. This game would easily be a 5/5 if the levels weren't so difficult, but apart from that, it's amazing. If you like platform games, this one is for you.
If you decide to download Slime Labs, let us know what you think and if you agree or disagree with the things we said. Happy gaming and stay casual!
Slime Labs Overall Rating: 4/5
iOS Link: https://apps.apple.com/us/app/slime-labs/id1544662343
Android Link: https://play.google.com/store/apps/details?id=com.neutronized.slimelaboratory&hl=en_GB&gl=US
Company: Gionathan Pesaresi
Genre: Adventure
Rated: 4+
Offers in-app Purchases