Sky Dancer: Free Falling Review!
"In Sky Dancer: Free Falling, you will join the dangerous game called Sky Dancing and push yourself to limitation with every wild jump through a stunningly beautiful planet! Sky Dancer is for people who love Skydiving and also for those who never experiencing the beauty of risk while being airborne!
Especially when you learn how to get used to the game, you will discover that everything around you doesn't matter anymore, it's just you and the endless Sky Dancing's challenges!"
iOS Link: https://apps.apple.com/us/app/sky-dancer-free-falling/id1145532511
Android Link: https://play.google.com/store/apps/details?id=pine.game.skydancer&hl=en_GB&gl=US
Company: Topebox Co. Ltd
Genre: Adventure
Rated: 4+
Offers in-app Purchases
Gameplay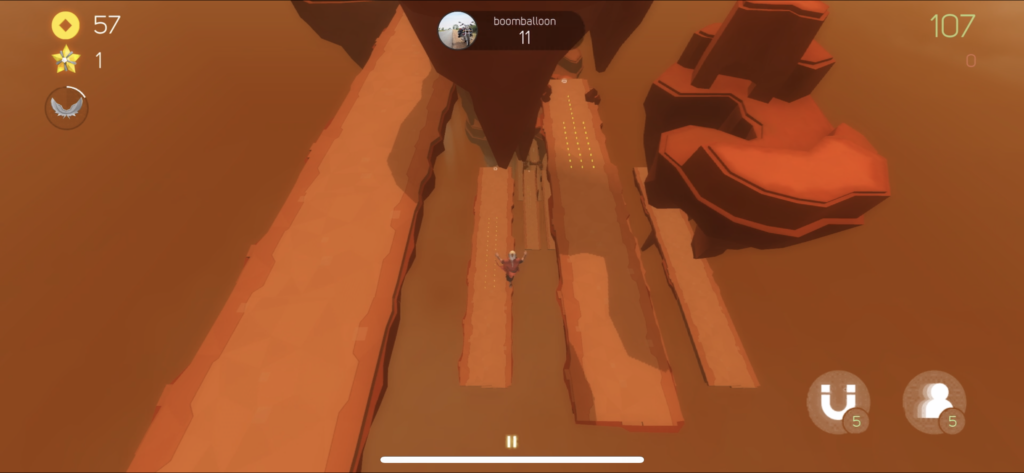 While I was scoping out the app store, I was specifically looking for a running game with a twist. Most endless runner games are the same, just with different graphics and I'm bored of them. But to my surprise, I came across this gem.
In this game, you have to run but you also have to fall. But that's not all, you need to move while you're in the air so you land back on a platform. It adds a slight twist to regular endless runners and I love it!
Graphics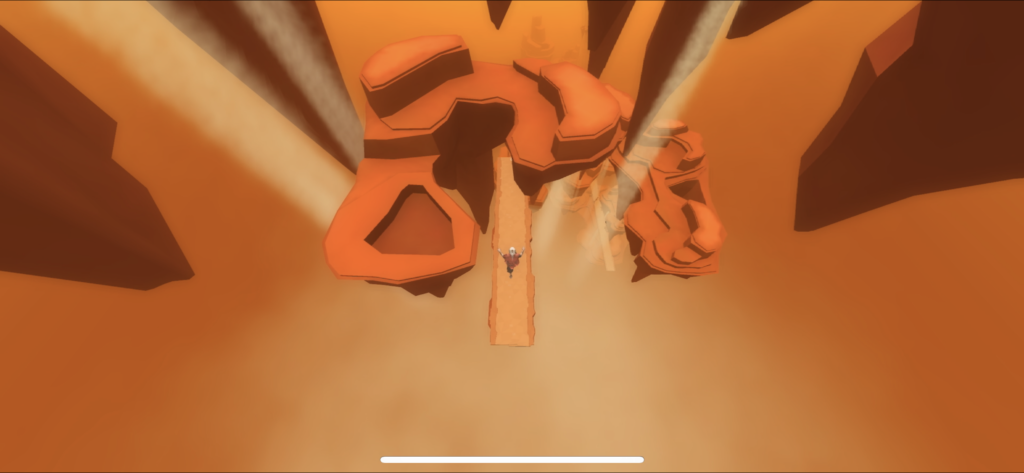 The graphics remind me of the game AER: Memories of Old. They're easy to look at, relaxing and gorgeous in general. If you're looking for a game that's generally pretty, this is a great option. Good graphics are important to me so it's safe to say I'm obsessed!
Music & Sounds
The music starts off relaxing, but as the game goes on gets more intense. This throws you off a bit but it definitely adds to the suspense of the gameplay!
Controls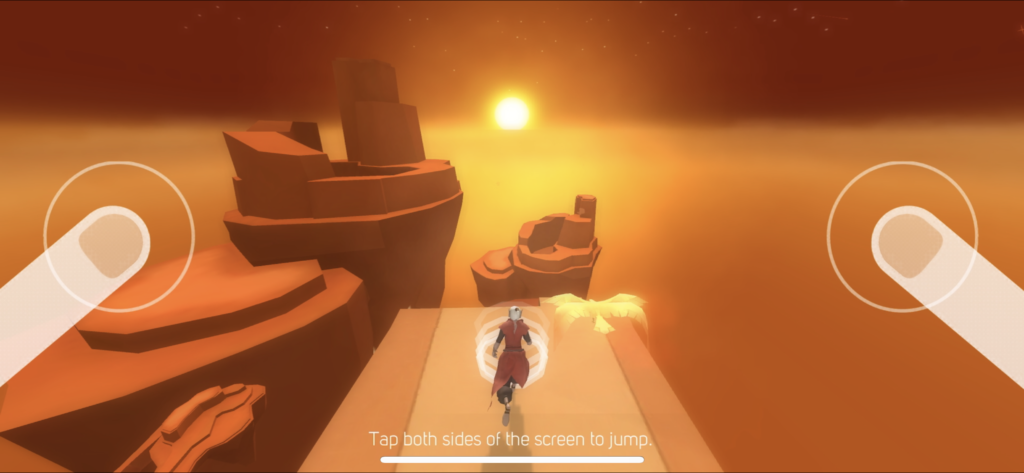 Your character will auto-run but you'll need to pay attention to where they're going and tap or swipe in order to dodge and fall! The controls aren't complicated at all, you just need to make sure to stay alert!
The Power of in-app Purchases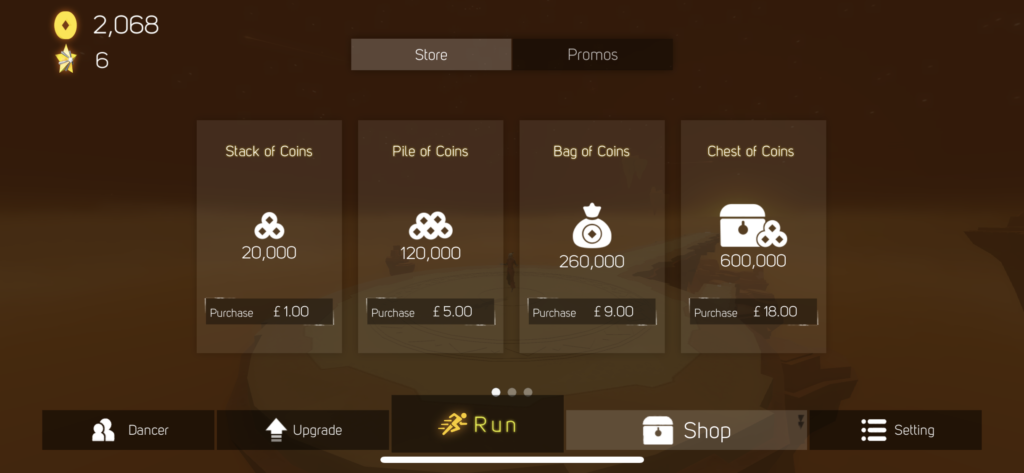 Coins
20,000 coins for £1.00
120,000 coins for £5.00
260,000 coins for £9.00
600,000 coins for £18.00
The Verdict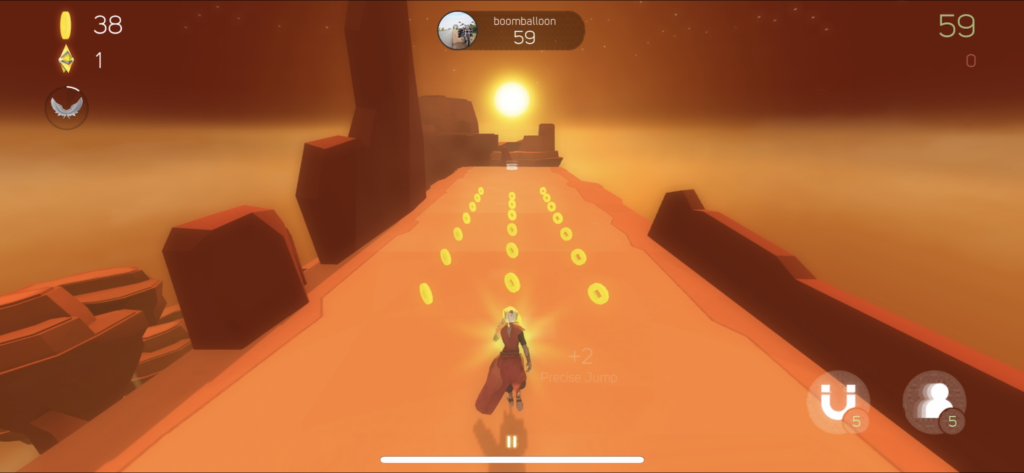 This is definitely a unique game and for that, it deserves a lot of credit. Not only are the graphics beautiful but the gameplay is addicting and a good mix of easy and difficult! I would definitely recommend this game to anyone who's looking for a new endless runner.
If you decide to download Sky Dancer: Free Falling, let us know what you think and if you agree or disagree with any of the points we made. Happy gaming and stay casual!
Sky Dancer: Free Falling Overall Rating: 4/5
iOS Link: https://apps.apple.com/us/app/sky-dancer-free-falling/id1145532511
Android Link: https://play.google.com/store/apps/details?id=pine.game.skydancer&hl=en_GB&gl=US
Company: Topebox Co. Ltd
Genre: Adventure
Rated: 4+
Offers in-app Purchases
About Post Author