Scribblenauts Remix Review!
"THINK IT! CREATE IT! SOLVE IT! The award-winning, best-selling video game is now available for the iPhone, iPod touch and iPad. 
Help Maxwell acquire the Starite by creating any object, bringing it to life and using it to solve each challenge. 
Let your imagination run wild in this groundbreaking puzzle game. Summon to life a 'colossal, winged car' or a 'shy, frost-breathing, robotic hippopotamus'! If you can think it, you can create it. 
It's the perfect game for the casual player looking for fun and extensive replay with unlimited solutions and different outcomes. Or, the Scribblenauts fan wanting the complete Maxwell experience.
Whether you're 8 or 80, the only limit is your imagination!" – Warner Bros.
Scribblenauts Remix Links:
iOS Link: https://itunes.apple.com/gb/app/scribblenauts-remix/id444844790?mt=8
Android Link: https://play.google.com/store/apps/details?id=com.wb.goog.scribbleremix&hl=en_GB
Company: Warner Bros.
Genre: Puzzle
Rated: 9+
Offers in-app Purchases
Scribblenauts Remix caught my eye because I read on the app store description that you could make any object of your wildest dreams to get you through the levels – and that's the coolest thing ever.
Gameplay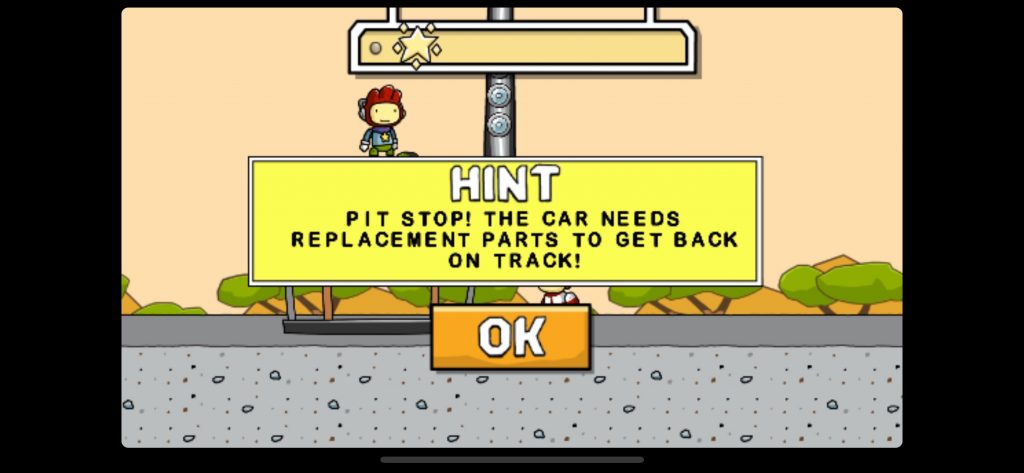 Scribblenauts was first released on the Nintendo DS in 2009 and now its beauty has been added to your smartphone. If you have never played this game before, you're most definitely in for a magical treat. The goal of this game is to create your own objects to get you through the level and reach the magic star.
During the levels, to create your own objects, all you need to do is click the notepad and bring up the keyboard and type whatever you want. Literally. Well, it can't be rude. But say you wanted a "large yellow pig", that's exactly what you'd get!
On the first level, you must grab the magic star that's on the top of a tree. Here are a few options you could do:
use a ladder
chop down the tree with an axe
bring down the tree with a giant beaver
burn it down with a fire
or use a helicopter to fly to the top
the possibilities are endless…
Graphics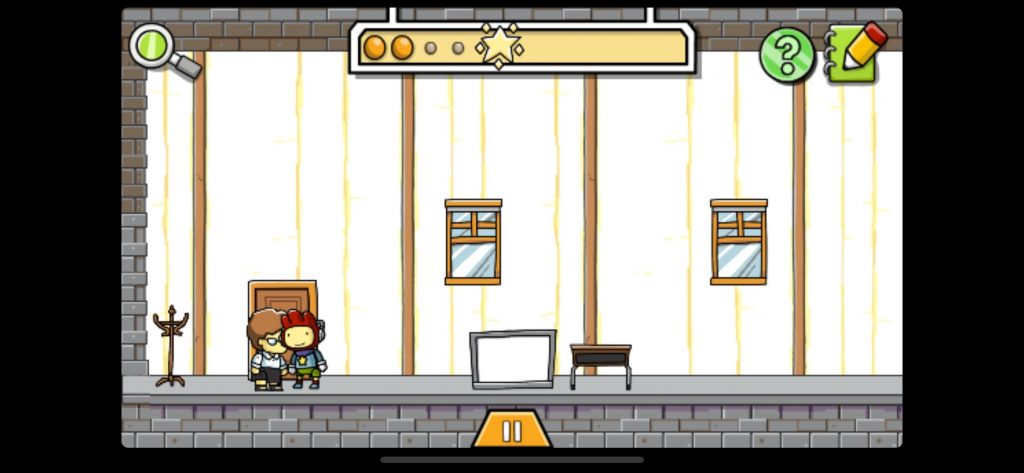 Scribblenauts Remix has some really unique graphics – nothing I've seen before anyway. Everything is colorful, 2D and it looks like it's been drawn and stuck together by a 4-year-old. But in a good way. I think they compliment the game and add to the overall gameplay. If Scribblenauts Remix had super detailed graphics then it would take away from the authenticity. So, well done Warner Bros!
Music
Okay, so the Scribblenauts Remix music is a tiny bit annoying. But I get why – so can I fault it? The game is fun, lighthearted and obviously aimed at all ages so the music makes sense and definitely adds to the overall gameplay. Of course, you can turn it off if you want to but I personally think that would ruin it.
Controls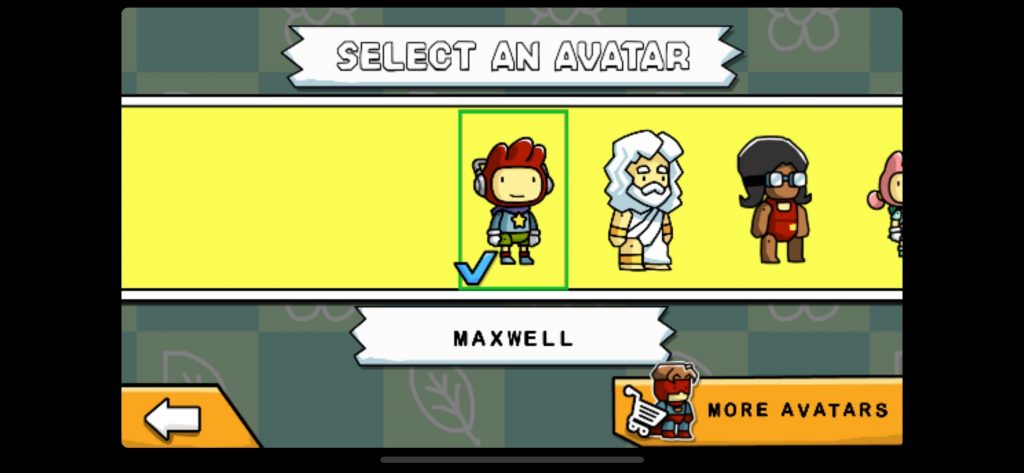 Controls are simple as you could imagine. Drag left or right to move your character, touch the notepad to type your desired object, and the magnifying glass to identify any of the objects already in the level. Of course, you can swipe up to fly and tap someone to shoot them (if you have a gun). The possibilities really are endless with this game!
The Power of in-app Purchases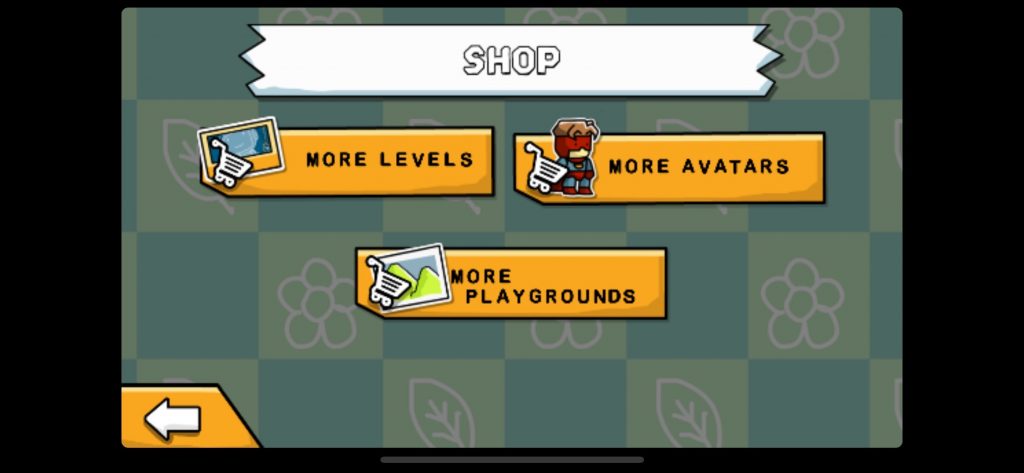 Despite Scribblenauts costing £0.99 to download, there are in-app purchases available and they fall under the categories:
More levels
Get More avatars
More playgrounds
More Levels
To gain access to more levels, it's simply £0.99 which I think is a good deal and definitely worth it if you're a hardcore player of this game.
More Avatars
Avatar Super Bundle for £2.99
Mythical Creatures for £0.99
Historical Figures £0.99
Goodies & Baddies for £0.99
Monsters for £0.99
Grab Bag for £0.99
More Playgrounds
Like More Avatars, it costs £0.99 to gain access to more playgrounds.
Out of all these purchase options, I'd say it's definitely worth it to get more levels – especially if you're really into the game. Changing your avatar isn't a big deal unless you like to switch up your looks. But it's not for me personally.
The verdict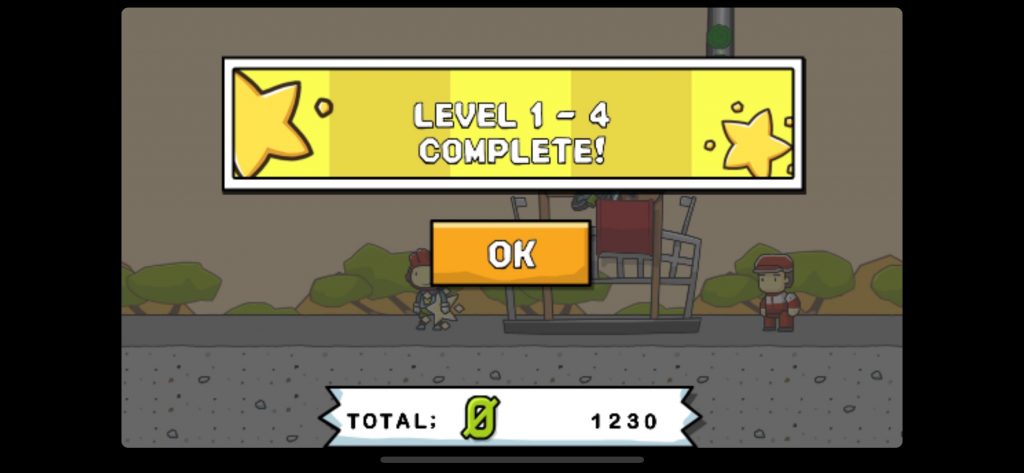 Wow, okay Scribblenauts Remix was so fun to play. I love the idea of using your imagination to get through the levels. Your imagination is literally your weapon. The levels are fun, unique and not repetitive at all. In some levels, I had to rack my brain to ridiculous extents to find something to add to the level – then discovering that the answer was simple all along. It's crazy how when the answer is right in front of us, we still don't know.
I would definitely recommend this to someone of all ages although I would be cautious with little kids as you can make weapons if you like.
If you decide to purchase Scribblenauts Remix, let us know what you think and if you agree or disagree with any of the things we said.
Scribblenauts Remix Overall Rating: 4/5
iOS Link: https://itunes.apple.com/gb/app/scribblenauts-remix/id444844790?mt=8
Android Link: https://play.google.com/store/apps/details?id=com.wb.goog.scribbleremix&hl=en_GB
Company: Warner Bros.
Genre: Puzzle
Rated: 9+
Offers in-app Purchases
About Post Author