Scribble Rider Review!
"Roll, Swim, Stick and Fly with the ultimate 'All-Terrain' vehicle. This is Scribble Rider!"
iOS Link: https://apps.apple.com/us/app/id1518267642
Android Link: https://play.google.com/store/apps/details?id=com.tapped.drawrider
Company: Voodoo
Genre: Racing
Rated: 12+
Offers in-app Purchases
Gameplay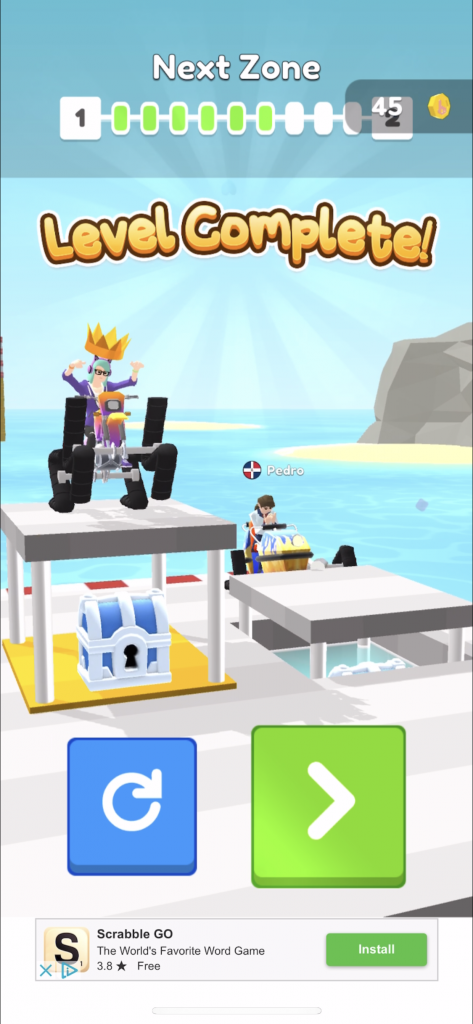 When I saw Scribble Rider in the top charts, I couldn't help but notice how familiar it looked.
It looks like a more upgraded version of Draw Climber, which we reviewed way back in March. We weren't huge fans of that game, so hopefully, Scribble Rider brings us a better experience.
The general idea is to race against other players to win – but there's a catch. You have to draw your own wheels in order to get through the obstacles. Sometimes you need wheels with angles so you can grip, but sometimes you can get away with standard circle wheels. Think strategically!
Graphics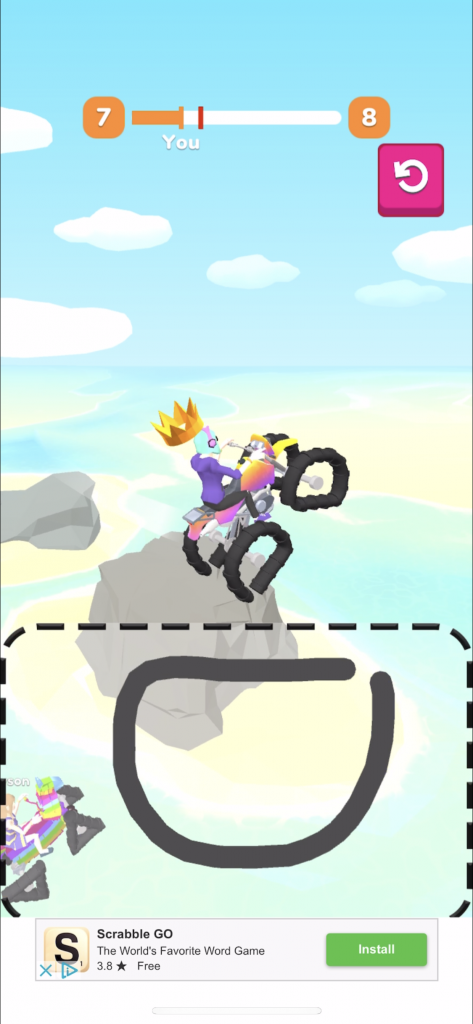 As I said previously, this game is definitely a more detailed version of Draw Climber, however, the graphics still aren't as detailed as I think they should be. A game like this could definitely have detailed 3D graphics as it would add a nice contrast to the drawn on wheels. It's a shame Voodoo went for the easier option but I can understand why, and hey, they're getting downloads!
Music & Sounds
Unfortunately, Scribble Rider has no music and sounds. This was expected so I'm not surprised about the whole gameplay being on mute.
Controls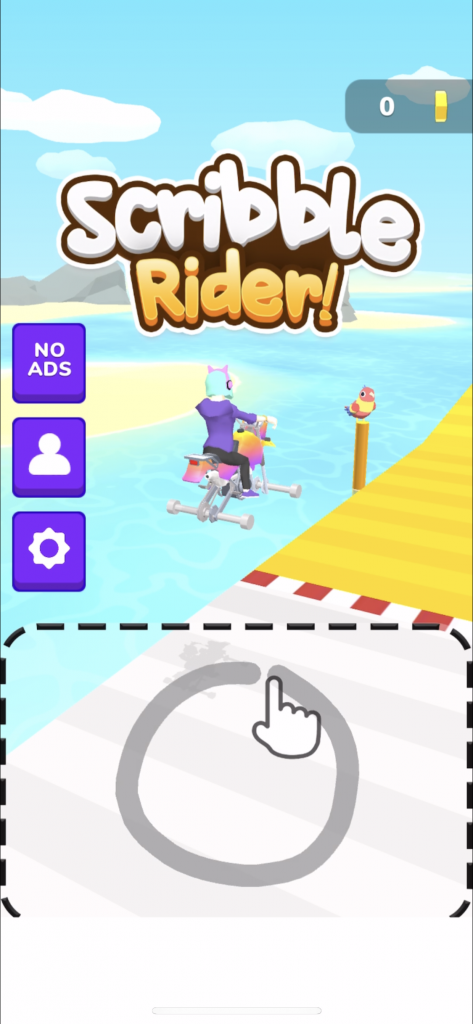 The controls are probably the most simple part of the game. Your kart will automatically move when the time starts but it's your job to draw the correct shaped wheels in order to get through the obstacles.
The Power of in-app Purchases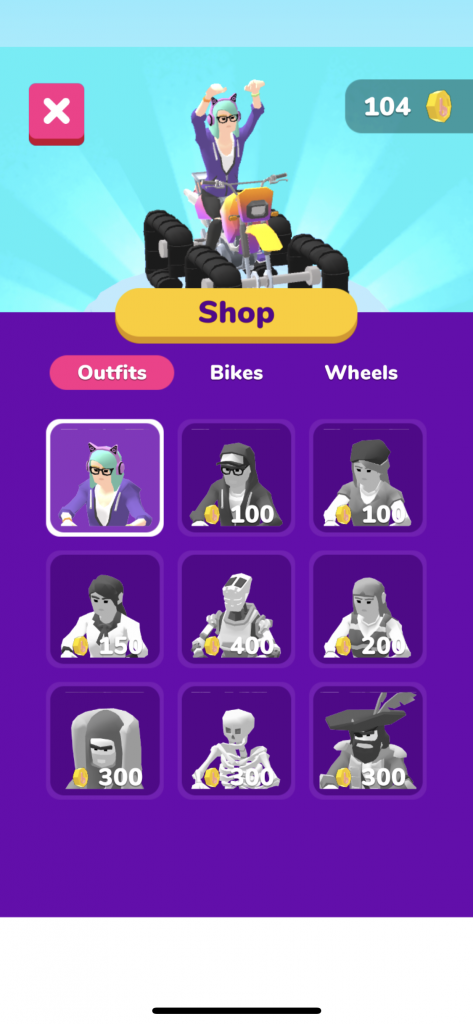 This game has no specific items you can purchase to improve your gameplay, however, the option to remove ads is available for only £2.99. Considering how many ads you get, I'd say that's a pretty decent price for smooth gameplay.
The Verdict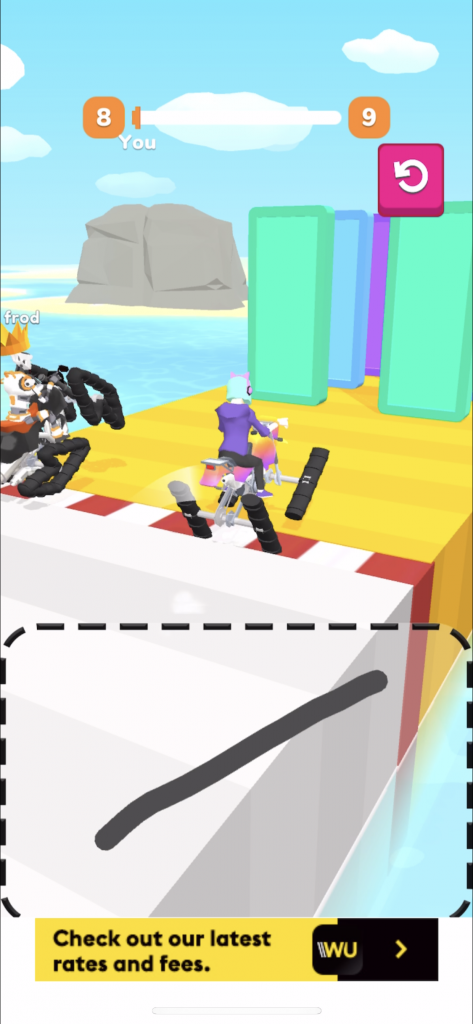 In conclusion, I'd definitely pick Scribble Rider over Draw Climber, however, it still needs a lot of work done to it. My suggestion for Voodoo is to have a lot fewer ads as it's off-putting and better graphics. If they can improve on these two things, I think it would become a much more addicting game.
If you decide to download Scribble Rider, let us know what you think and if you agree or disagree with the things I said. Happy gaming and stay casual!
Scribble Rider Overall Rating: 3/5
iOS Link: https://apps.apple.com/us/app/id1518267642
Android Link: https://play.google.com/store/apps/details?id=com.tapped.drawrider
Company: Voodoo
Genre: Racing
Rated: 12+
Offers in-app Purchases
About Post Author