Red Ball Super Run Review!
"Red Ball is finally back! Help him to save the world in his brand new adventure in Red Ball Super Run!
Red Alert!
The evil square minions are back and they wreak havoc everywhere.
The world calls out for the Red Ball Super Running Heroes!
Run, Roll, Dodge and Dash through an all-new and exciting Red Ball endless running adventure.
Coming from the team behind the original smash hit Red Ball"
iOS Link: https://apps.apple.com/us/app/red-ball-super-run/id1479967132
Android Link: https://play.google.com/store/apps/details?id=com.FDGEntertainment.RedBallRunner&hl=en_GB&gl=US
Company: FDG Mobile Games GbR Apps
Genre: Action
Rated: 4+
Offers in-app Purchases
Gameplay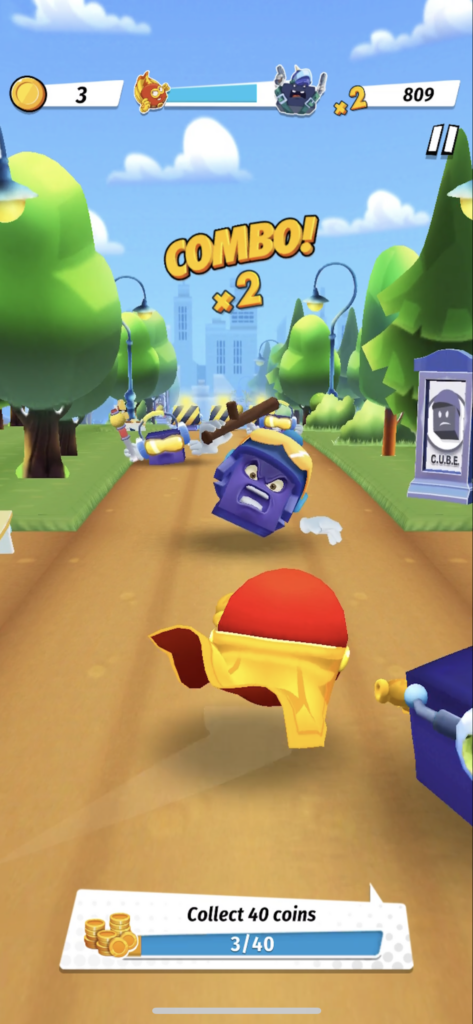 I'm not going to lie, as soon as I saw this game, I thought it was a Subway Surfers sequel. However, to my surprise, it's not even made by the same developer!
So is it better than Subway Surfers or is it better to stick to what you know?
On the surface, Red Ball Super Run looks like the same game, however, there are a few differences. You have to jump on the heads of enemies in order to kill them and there are also lanes that will help accelerate your character and move faster. These are two great additions that differentiate the game from Subway Surfers!
Graphics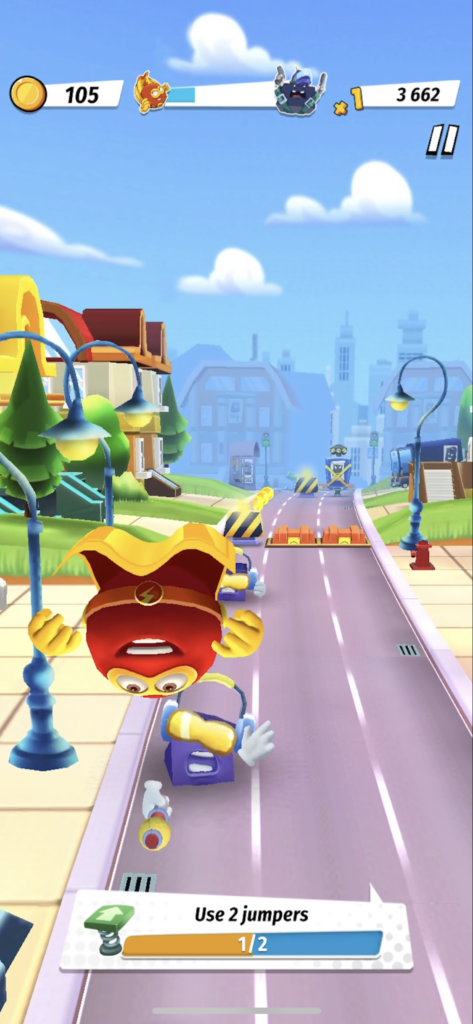 The graphics are pretty much exactly the same as Subway Surfers. I hate to keep comparing it to another game, but it really is just the same game with a few changes…
Music & Sounds
Again, the audio gives me hard Subway Surfers vibes. It's very upbeat and repetitive, just like the other…
Controls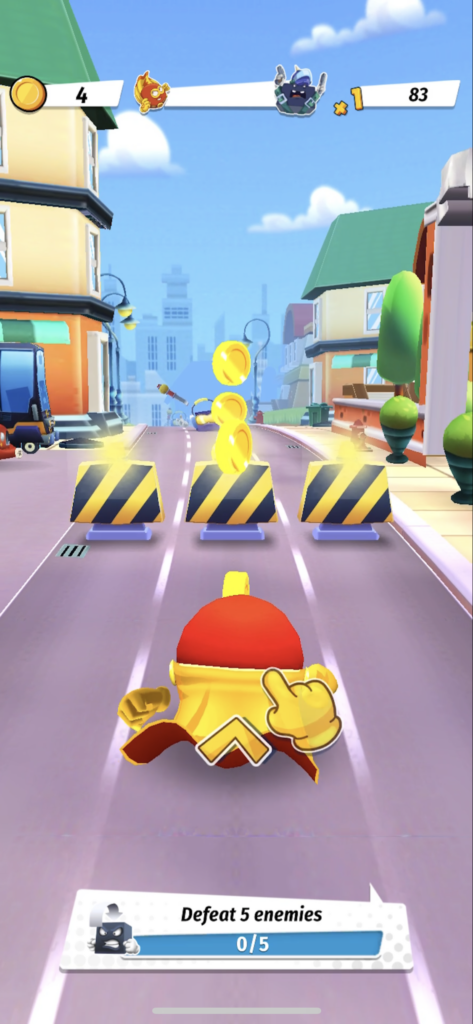 When you tap on the screen, the red ball will run automatically, however, it's your job to swipe side to side to avoid obstacles and swipe up to jump on enemies' heads! These controls aren't any different from other runner games, making them pretty easy to follow.
The Power of in-app Purchases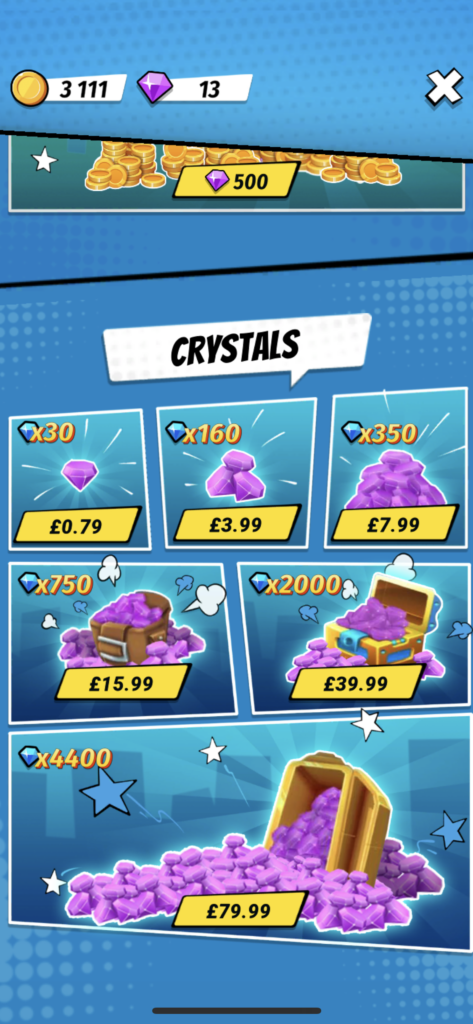 Coins
300 coins for 10 crystals
1000 coins for 22 crystals
5000 coins for 75 crystals
10000 coins for 140 crystals
20000 coins for 250 crystals
50000 coins for 500 crystals
Crystals
30 crystals for £0.79
160 crystals for £3.99
350 crystals for £7.99
750 crystals for £15.99
2000 crystals for £39.99
4400 crystals for £79.99
The Verdict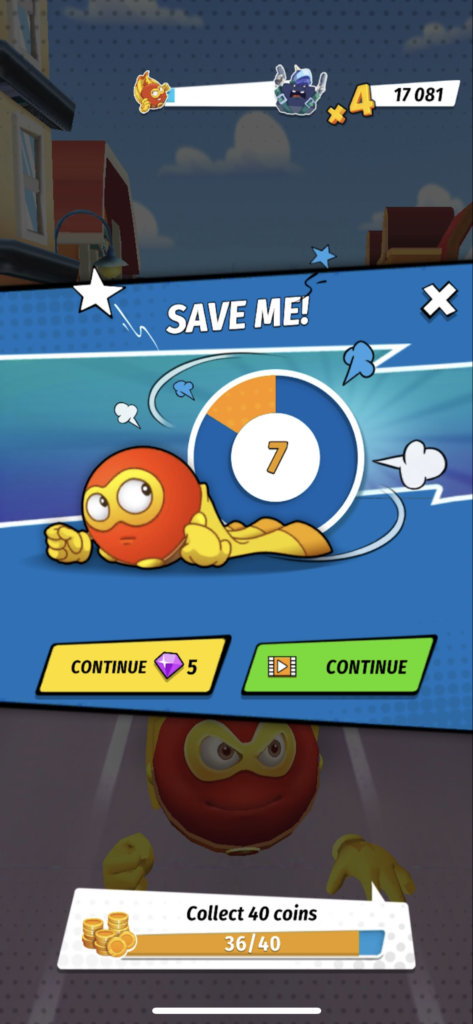 I loved Subway Surfers during its time but there's a reason why it's not as popular anymore – people have moved past it! So I'm not sure why there's essentially a carbon copy of it on the app store now…
The differences aren't good enough to keep me playing, especially since I can name 5 other games that are exactly the same!
If you decide to download Red Ball Super Run, let us know what you think and if you agree or disagree with the things we said. Happy gaming and stay casual!
Red Ball Super Run Overall Rating: 2/5
iOS Link: https://apps.apple.com/us/app/red-ball-super-run/id1479967132
Android Link: https://play.google.com/store/apps/details?id=com.FDGEntertainment.RedBallRunner&hl=en_GB&gl=US
Company: FDG Mobile Games GbR Apps
Genre: Action
Rated: 4+
Offers in-app Purchases
About Post Author