Rayman Mini Review!
"Rayman has been shrunk to the size of an ant in Rayman Mini! To undo this spell, insects, mushrooms, leaves, and other plants will be your allies as you find your way through a wonderful, macro-photographic world.
From a gorgeous river to a spider nest or the deep recesses of a tree, Rayman Mini thrusts players into a rich, natural environment through exciting 48 levels.
Rayman Mini is a runner platforming game for the whole family! It offers a fun, fast-paced experience that lets players set their own pace. Go for a simple run or try the challenge of getting the perfect score!
To get through this super-sized world, it's all about getting the right rhythm in the quest for the perfect flow. Use your honed reflexes, memorize the maps and replay the level as many times as you want… who knows, you might just find some hidden secrets!
Choose between 3 characters and unlock tons of different costumes to customize your experience."
iOS Link: https://apps.apple.com/us/app/rayman-mini/id1469537876
Android Link: Not currently available
Company: Ubisoft
Genre: Adventure, Apple Arcade
Rated: 4+
Offers in-app Purchases
Gameplay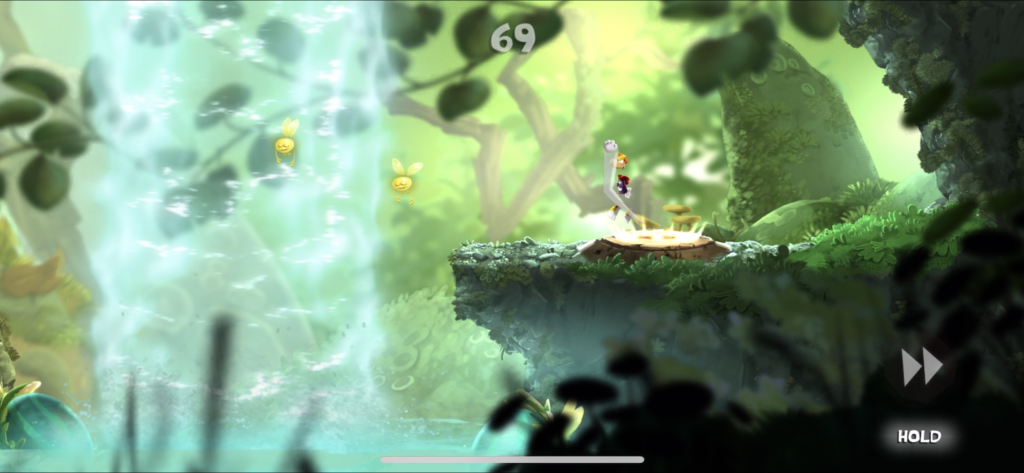 Rayman has been shrunk to the size of an ant and it's your job to try and undo the spell. Through lots of mini levels, you will take on insects, mushrooms, and obstacles. The game runs automatically, so all you need to do is get your finger ready in order to attack or jump.
I really enjoyed the gameplay for Rayman Mini, mainly because it takes me back to my childhood and also because it is genuinely fun. If you're into platform runners that are going to bring you a sense of nostalgia, you should check out this game.
Graphics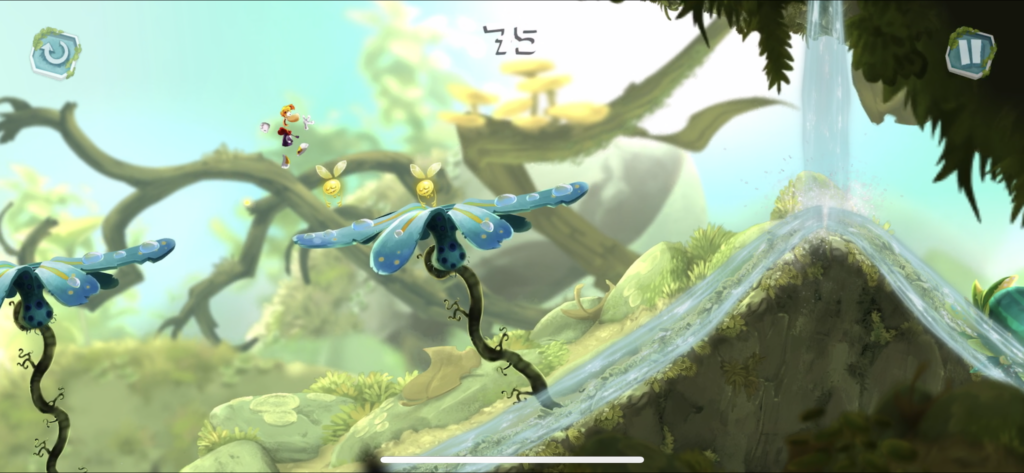 When I first saw the graphics, I thought they were incredibly soft and magical. The detailing along with the coloring makes Rayman Mini an absolute delight to play. On top of this, the game runs smoothly and the loading times are nice and quick. This is definitely one of the most aesthetically pleasing games I've seen on Apple Arcade so far.
Music & Sounds
The levels, or first few levels, are set in a jungle so the music and sounds fit in really well with the gameplay. If you're not a fan of the music and sounds available, you can definitely get away with playing it without volume – you won't miss out on anything.
Controls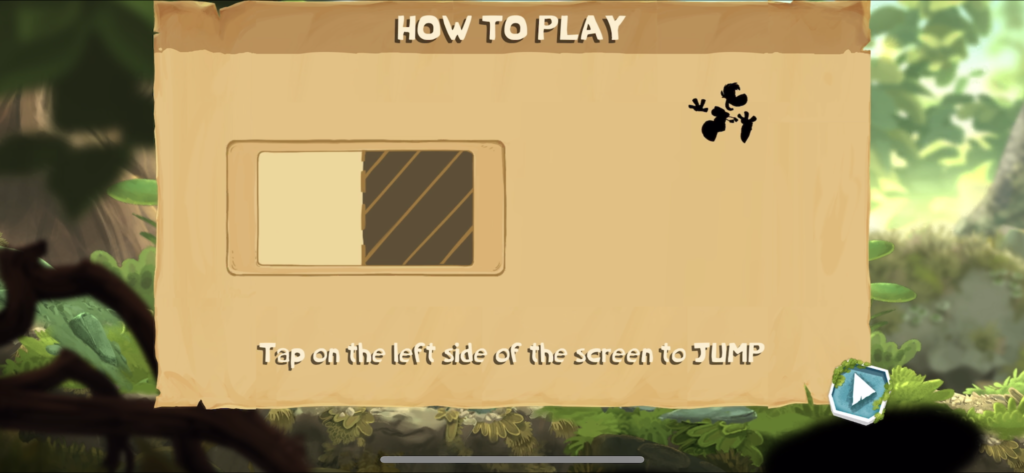 Rayman will automatically start running when you start the level – all you need to do is tap the left-hand side of the screen to jump, tap the right side of the screen to attack, and swipe down to crush attack.
The Power of in-app Purchases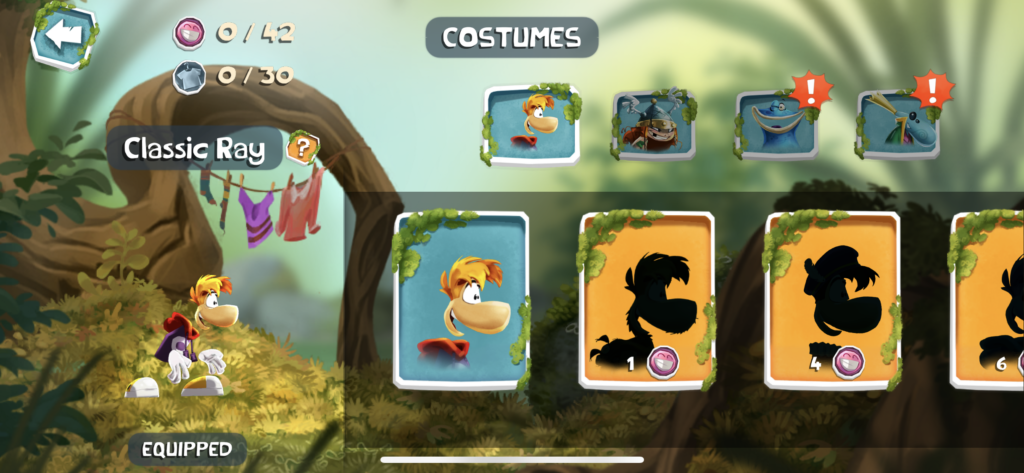 As this is a game included in the Apple Arcade subscription, there are no in-app purchases. However, when you do a challenge, you can earn gems and with the gems, you can increase your Awesomeness level and be rewarded with a swag coin. Swag coins and gems allow you to customize Rayman and make the experience your own!
The Verdict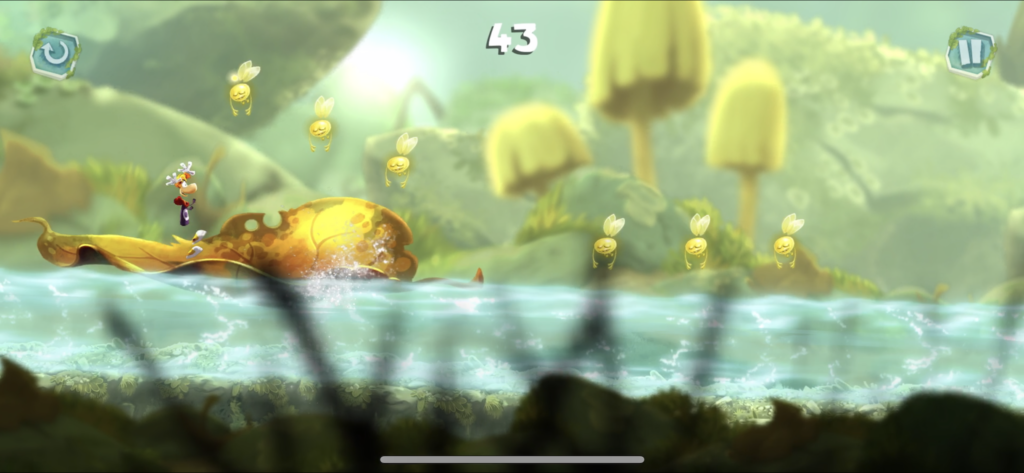 Rayman Mini was an absolute delight to play. The gameplay kept me entertained without getting too repetitive and the graphics were stunning! I'm definitely going to keep this on my phone for some time longer because it's addicting completing the harder levels!
If you decide to download Rayman Mini, let us know what you think and if you agree or disagree with the things we said. Happy gaming and stay casual!
Rayman Mini Overall Rating: 5/5
iOS Link: https://apps.apple.com/us/app/rayman-mini/id1469537876
Android Link: Not currently available
Company: Ubisoft
Genre: Adventure, Apple Arcade
Rated: 4+
Offers in-app Purchases
About Post Author