PUBG Mobile Review!
IOS Link: https://itunes.apple.com/gb/app/pubg-mobile/id1330123889?mt=8
Android Link: https://play.google.com/store/apps/details?id=com.tencent.ig&hl=en_GB
Company: PUBG Corporation
Genre: Battle Royale
Rated: 17+
Offers in-app purchases
Today on The Casual App Gamer, we have a bit of a different one. We're going to be reviewing PUBG Mobile and showing the comparison it has to Fornite: Battle Royale.
PUBG Mobile Gameplay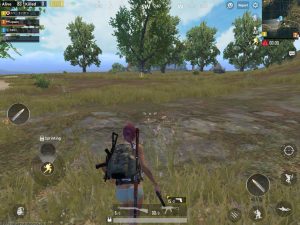 So, in case you didn't know, PUBG Mobile is a, well, mobile version of the game, PlayerUnknown's Battlegrounds. It does a good job at correctly replicating the island's geography and lets you drive all the cars and use all the guns that are in the original game. Pretty cool. The fights within PUBG Mobile are more oriented around mid and close-range engagements as it's quite hard to shoot at a distance. Unfortunately, this sucks for me because I pretty much rely on long-range shots when it comes to shooting games.
I was thrown into the game by choosing how to customize my character but weirdly not having the option to have clothes. Later realizing that most new players had to play in their underwear. I don't know why this is a rule instead of a basic uniform. It just makes your player look odd. Luckily after logging in for a few days, I was given a t-shirt. I still don't have pants, though. Awkward.
PUBG Mobile Comparison to Fortnite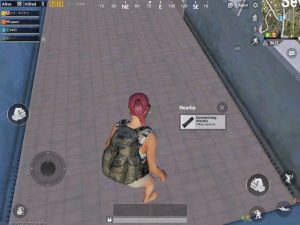 So, as we all know, the end goal of both Fortnite: Battle Royale and PUBG Mobile is to be the last man standing in a 100-man fight to the death. However, both games approach this concept very differently. In PUBG, exploring a building can be quite a risky and scary experience; if you run towards a house, you will see the building door has been opened meaning you're going to have to keep your eyes peeled to see if anyone is around. In Fortnite, the numerous amounts of weapons ensure that it's possible to make it to the end of the round by running and gunning.
Personally, I think Fortnite's graphics are a lot nicer than PUBG's. PUBG has a great look to it, don't get me wrong, but Fortnite goes for a much lighter, cartoon style. I can understand how this can have disadvantages in gameplay terms. When you stand out so brightly, you are much easier to spot. But PUBG has that nice dark look if you're more into that. Fortnite looks more appealing personally, but the winner of the two? Well, that depends on personal preference.
PUBG Mobile Graphics
Like I said before, PUBG has nice dark graphics. It reminds me a lot of the look of GTA 5, especially the characters. However, I feel like the map is pretty repetitive and some things look the same.
Overall, I do think the gritty, militaristic aesthetic works.
PUBG Mobile Music
The music on the home screen is intense, as you'd expect. I assume it's supposed to get you fired up for the game, which it kinda did.  The beat is good and catchy but a little repetitive in some places. It wasn't a big deal though because once you get into the game there isn't any music.
However, in terms of sounds, there are footprints, shooting, killing, the plane flying, wind blowing, collecting weapons, sounds when you jump etc. Anything in the game you could imagine would make a noise, it does. And it really does make a difference to the overall gameplay – in a good way.
There's also an option to talk to other players in the game through your mic, which I thought was really cool because it seems like a proper game. However, I don't know if a lot of people use this feature because I only heard people speaking once throughout my numerous goes on this game.
PUBG Mobile Controls
The controls on PUBG aren't as accurate as the ones on the PC version…obviously. PUBG Mobile uses virtual joysticks for player movement, camera control and a large button with a bullet on the right that will shoot your gun. It's very hard to control at first, but it gets better. However, the game offers a few different control options to make everything feel a bit more normal, and reduce the awkwardness of finding buttons you can't physically feel. PUBG offers a floating shoot button, which moves to wherever your finger last touched, makes shooting as simple as just tapping wherever your finger already is, whether than having to keep moving your fingers around the screen and getting confused. As you walk into them, items will be automatically picked up, sorted, and equipped in game, which cuts down on time-wasting menu management. Also, when you run, you can drag your finger up to lock a sprint, so all you have to do is decide where to go and that only requires one finger. Super cool!
Even with these control options, the game still seems quite… clumsy. And this clumsiness definitely affects the what kind of tactics and gameplay is effective. However, in the PC version, snipers are pretty dominant.
PUBG Mobile The power of in-app purchases
There are a lot of cool things to buy in the shop, such as:
PUBG Mobile Crate for 120 cash
Advanced UC Crate for 180 cash
Weapon Crate for 120 cash
Soldier's Crate for 700 BP coins
All of these are great crates that preview what you get at the left side of the screen. PUBG Mobile Crate, Advanced UC Crate, and Soldier's Crate contain clothes. However, Weapon Crate contains, well, weapons and I feel like this is the only crate that'll actually benefit your progress in the game.
You can also purchase clothes and weapons separately as well as themed parachutes and icons for your profile.
The Verdict
Did I like the game? Yes. Would I play it again? No. And the only reason for this is because it's just not my type of game but I can for sure imagine why someone else would want to play.
It's a jam-packed fun game where you can easily make friends and personalize your own character (if you're willing to pay money). I have to say that I *drum roll* prefer PUBG to Fortnite: Battle Royale purely for the way it looks and how you can talk to people on there.
What do you think? Do you prefer Fortnite: Battle Royale or PUBG?
PUBG Mobile's Overall Rating: 4/5
IOS Link: https://itunes.apple.com/gb/app/pubg-mobile/id1330123889?mt=8
Android Link: https://play.google.com/store/apps/details?id=com.tencent.ig&hl=en_GB
About Post Author