Port City: Ship Tycoon Review!
"All the ship lovers, ship collectors and ship simulation enthusiasts who love everything ship transport related unite! It's time to put your ships on waters and build a port city and a global ship empire. Become a ship tycoon and enjoy a beautiful ship simulation journey full of surprises, city customizations, achievements, and challenging contracts. Express your ship self!
Discover and collect hundreds of famous real-life ships. The better the ship, the more cargo it can take, the easier your strategy becomes. It can become quite challenging sometimes, but as a ship tycoon looking to build the biggest ship empire in the world, you'll find a way!
Shipping the required cargo and completing various contracts is the key to develop your port city.
Upgrading ships comes in handy because an upgraded ship fleet is way more powerful when completing contracts and can save a lot of time on waterways! Did you know that there are ship rarity categories in this tycoon city simulation? Rare ships have higher transport capacity! Bending rules of a port city tycoon simulator has never been easier either."
iOS Link: https://apps.apple.com/ie/app/port-city-ship-tycoon/id1553443573
Android Link: https://play.google.com/store/apps/details?id=com.pixelfederation.portcity.ship.tycoon.strategy.simulation&hl=en_GB&gl=US
Company: Pixel Federation Games
Genre: Strategy
Rated: 12+
Offers in-app Purchases
Gameplay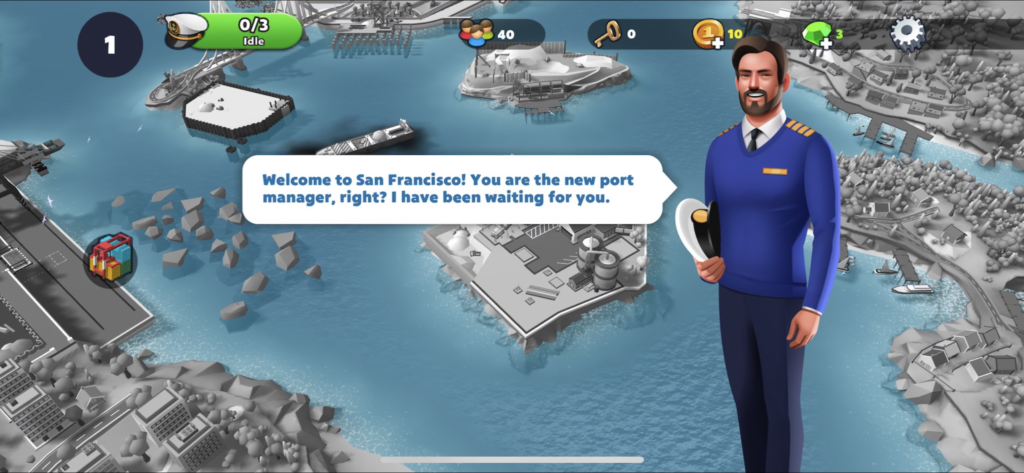 If you're a big fan of ships, you're going to want to play this game! Meanwhile discover and collect famous real-life ships, transport your ships, build bigger and better transport facilities and docks to fit more ships, and explore new global regions as your ships travel; the seas through bridges and islands.
Secondly, as I'm personally not a fan of ships, fake or real, I don't really understand the appeal of the gameplay. However, I can definitely understand why some would!
Graphics
I didn't expect the graphics to be as good as they are but they're brilliant looking and add a lot to the gameplay. The ships are well detailed along with the characters and destinations around the regions.
Music & Sounds
Unfortunately, the audio is pretty generic, however, the game is fine in itself. You could easily play this completely muted and it wouldn't affect the gameplay at all.
If you do play this game, I do suggest muted as the music is very repetitive and can get annoying after some time.
Controls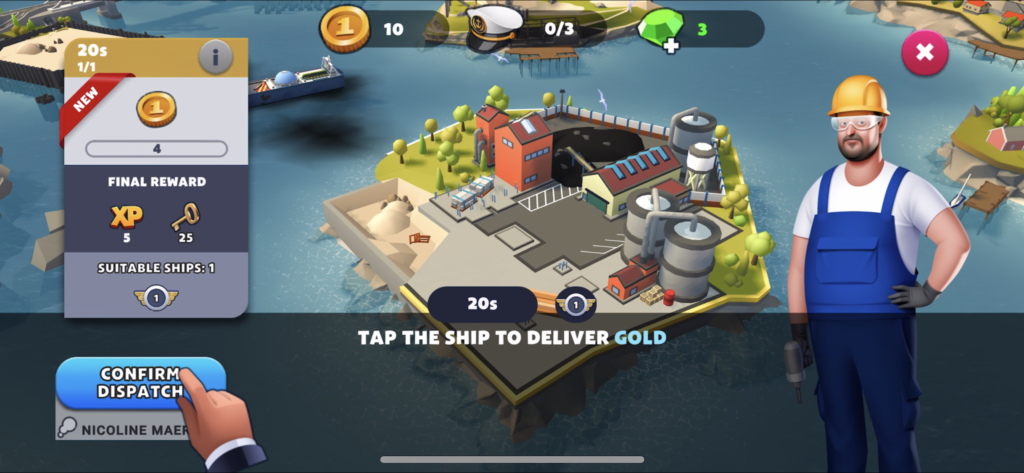 The controls are fairly simple as all you need to do is tap on the action you want the ship to perform. For example, tap the ship to get coal from a coal mine. It really is as simple as that!
The Power of in-app Purchases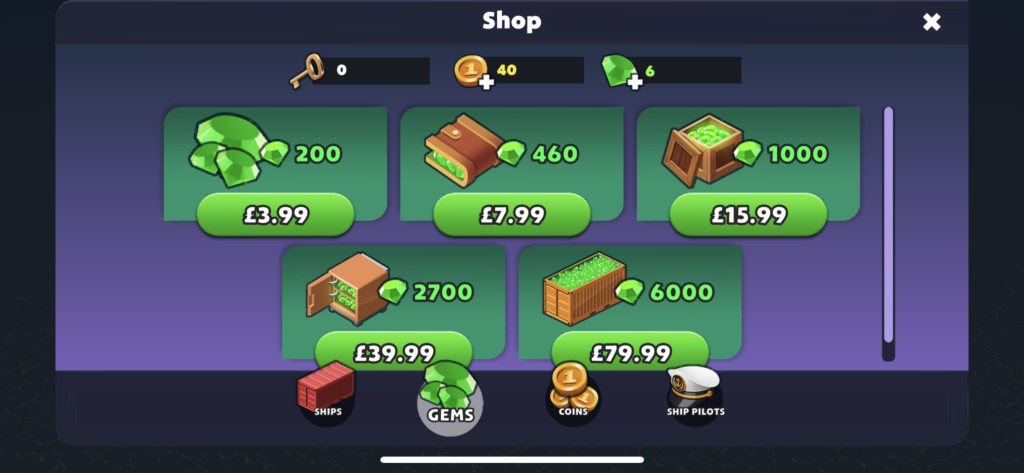 Unfortunately, it's not easy to complete this game without an in-app purchase, but luckily the prices are fairly reasonable! You can purchase ships, gems, and coins.
Ships
Free Box
Basic Container for 100 keys
Supreme Container for 150 gems
Big Box for 50 gems
Gems
200 gems for £3.99
460 gems for £7.99
1000 gems for £15.99
2700 gems for £39.99
6000 gems for £79.99
Coins
40 coins for 20 gems
210 coins for 100 gems
1150 coins for 500 gems
The Verdict
To sum up, Port City: Ship Tycoon is a great game, but the target audience is very niche. If you don't care for ships or games that are going to make you wait around then I don't recommend this game. However, if you do, you might just enjoy this!
In other words, don't bother with this game unless you think it might be your thing!
If you decide to download Port City: Ship Tycoon, let us know what you think and if you agree or disagree with the things we said. Happy gaming and stay casual!
Port City: Ship Tycoon Overall Rating: 3/5
iOS Link: https://apps.apple.com/ie/app/port-city-ship-tycoon/id1553443573
Android Link: https://play.google.com/store/apps/details?id=com.pixelfederation.portcity.ship.tycoon.strategy.simulation&hl=en_GB&gl=US
Company: Pixel Federation Games
Genre: Strategy
Rated: 12+
Offers in-app Purchases
About Post Author