PokerStars Play – Texas Hold'em
Join PokerStars FREE Poker club & Enter the VIP poker room
Join millions of Pokerstars VIPs from around the world and play the best online FREE casino games featuring exciting FREE poker tournaments, free slots minigames, special poker cards and so much more! Enter Pokerstars
Las Vegas Casino Start your world poker tour and Feel like you are playing a poker game at the WSOP against VIP players – World Series Of Poker Tournaments! Play FREE Texas Holdem Poker in this exciting online poker game! If you love free poker games, then this is the poker game for you!
Get up to 1000000 FREE casino chips from free spins & Facebook connect.
PokerStars Play Links:
iOS Link: https://apps.apple.com/us/app/pokerstars-play-texas-holdem/id1206905163
Android Link: https://play.google.com/store/apps/details?id=com.pokerstars.cebo.psp&hl=en_US
Company: Stars Mobile Limited
Genre: Games, Casino Games
Rated: 17+
Offers in-app Purchases
Hey Casual Gamers!  Poker has always been a bit of a learning favorite of mine and I can't get enough of slots!  PokeStars Play has found a wonderful way to bring those two loves in the same app.  If I was winning money, I'd never have to leave my house.  Lets check out what I'm talking about in this casual review!  Remember, that this is simulated gambling.  Always know your limits and don't use any money that you need for things outside of gaming.
Graphics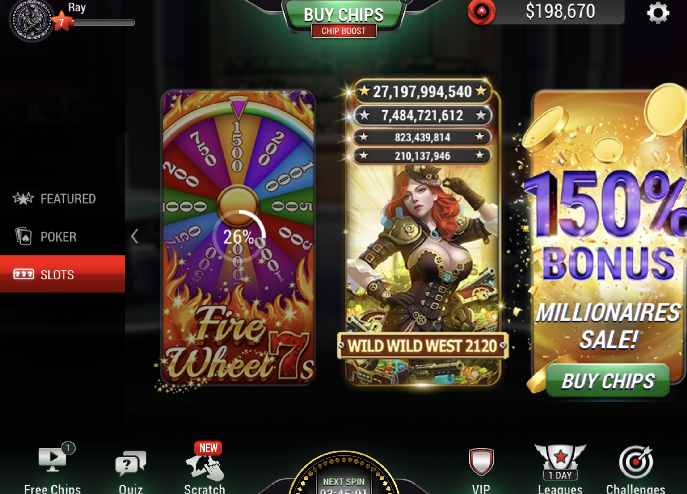 PokerStars Play has the graphics that makes my eyes happy.  With tons of detail mixed with simple menus make for a highly enjoyable experience.  The slots vary from 3×5 reel slots to bonus reels and wins that pay from left or right.  Most of the slots are unique and have their own music and sounds.  With updates weekly, there's always a new slot waiting for you.
On the poker side, there's tables starting and various ranges.  Join the tables at Hold'em or play Omaha to run the tables dry!  The community of poker players are pretty vocal as well so there's always some type of tension at the tables!
Music & Sounds
There's not much to say about the music except it's very relaxing.  Each slot has their own music and sounds, which is just awesome.
While you don't really need your headphones for the poker games, but it helps when it comes to actions or turns being played.  Outside of your favorite slot machine, there's not much missing when playing without sound.
Controls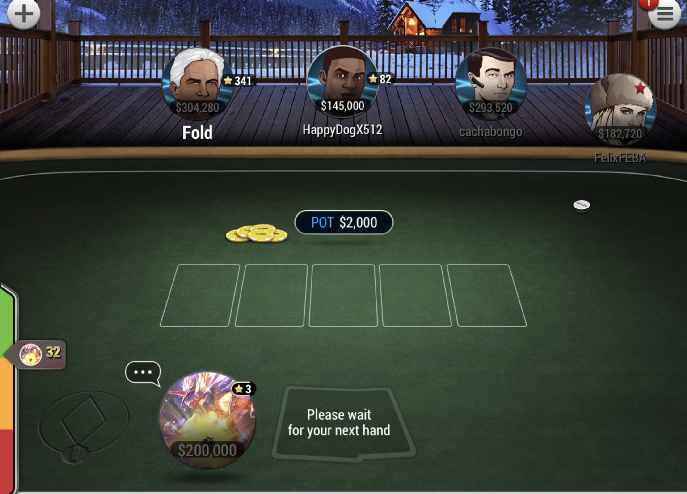 With the easiest controls, PokerStars Play allows you to focus on the gameplay, or for the slots, autoplay joy.  Thankfully the menus and interactions are smooth and to the point.
I will like to make a notice of the chips while playing poker.  There were plenty of times my bet was raised instead of calling.  It's more of a moving to the left instead of just touching your chips!
See some awesome poker apps on Fliptroniks.
The Power of In-App Purchases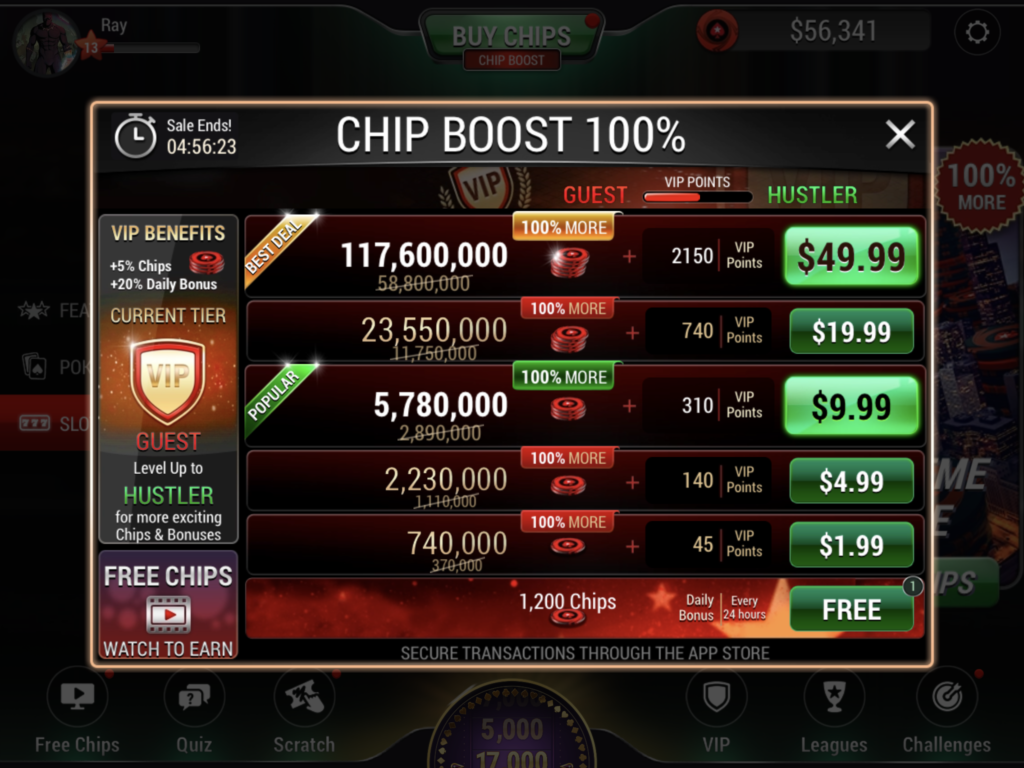 Realistically, paying for chips on PokerStars Play seems a bit like overkill.  It's very possible to have a good time without breaking open the wallet.  Each purchase will also awards VIP points that upgrades your rank.   The higher the rank, the more opportunity for more free chips.
I haven't bit the bullet yet to make a purchase, but truthfully there's not much pressure to make a purchase.  If the cards aren't treating you right, there might be a slot with your name and more chips waiting for you!
Verdict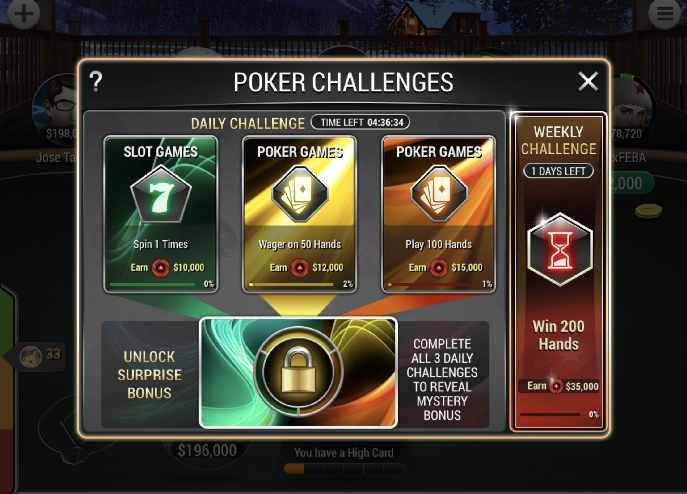 Overall, this casual app has plenty of potential.  I haven't made it into the billions yet, but millions can be attained just by playing with free chips.  PokerStars Play is the perfect app for those looking for a casual few hands of poker or someone who just want to ring the slots for a few turns of auto-play.
Looking for someone to run off the tables and go all in?  Drop a comment in the section below and meet us at your favorite table!
Happy gaming, and as always, keep it casual!
PokerStars Play overall Rating: 4/5
PokerStars Play Links:
iOS Link: https://apps.apple.com/us/app/pokerstars-play-texas-holdem/id1206905163
Android Link: https://play.google.com/store/apps/details?id=com.pokerstars.cebo.psp&hl=en_US
Company: Stars Mobile Limited
Genre: Games, Casino Games
Rated: 17+
Offers in-app Purchases
About Post Author