Pocket Sniper Review!
"Aim through your sniper scope and make your best shot with Pocket Sniper. 
Gameplay:
Hold and drag your sniper scope to aim, release to shoot
When aiming at moving target, time your shot for the best outcome
Shoot buildings and explosives for an awesome multi-kill!
Upgrade weapon damage regularly for an easier instant kill
Game features:
Simple shooting with a puzzle twist
Use your bazooka for an explosive sensation
Low on coins? Bonus stages will fix you up
Collect all 5 sniper rifles and adventure in different maps
Infinite ammo, so don't be afraid if you missed your target
Slow-motion – follow your bullet's trajectory and see how it penetrates your last enemy"
iOS Link: https://apps.apple.com/us/app/id1516798037
Android Link: Not currently available
Company: JPGroup
Genre: First-person Shooter
Rated: 12+
Gameplay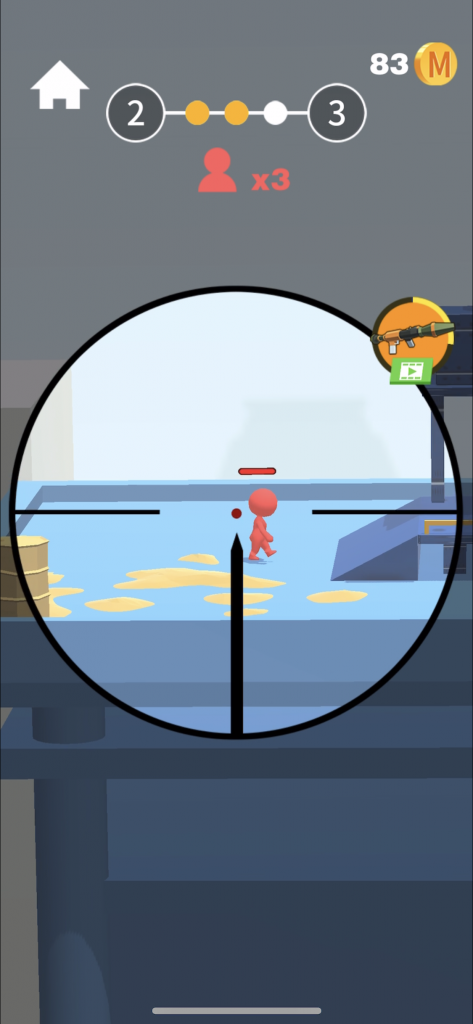 Sniper games are always a big hit with us on The Casual App Gamer, but this one is slightly different and you may recognize the graphics.
When we see these types of games on the app store, we can't help but fear for the worst, especially since most of them have been pretty bad. However, we feel as if you can't go wrong with a sniper shooter so we gave it a go.
The aim of the game is simple: you need to shoot the walking figures – preferably in the head for more points. The figures will move around, dance, and tease you so you need to make sure you have a steady hand. There are some levels that are harder than others due to having to explode bombs or knock down crates in order to kill the figures.
Graphics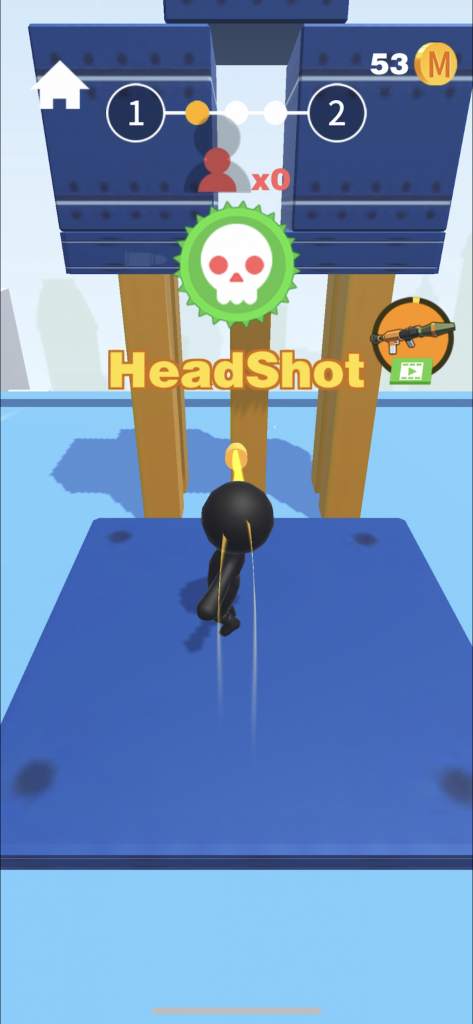 There's a running theme with these types of games and it's that their graphics are super boring and plain. It's not for me but I understand a lot of people don't mind it, I mean this is currently 4th on the app store. However, the addicting gameplay makes up for it this time.
Music & Sounds
As expected, there's no music in Pocket Sniper, however, I don't mind because there are actually sounds. For example, the sniper shooting. I don't mind when games have no music as long as they're not completely mute because that just ruins it for me.
Controls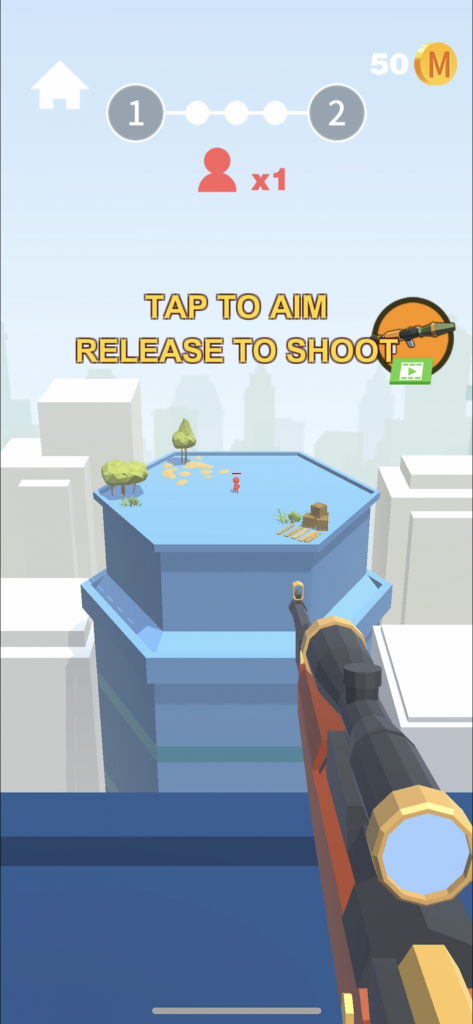 The controls are my favorite part because they're so easy to use. To aim your sniper, all you need to do is hold your finger down and move it around until you find your victims.
The Power of in-app Purchases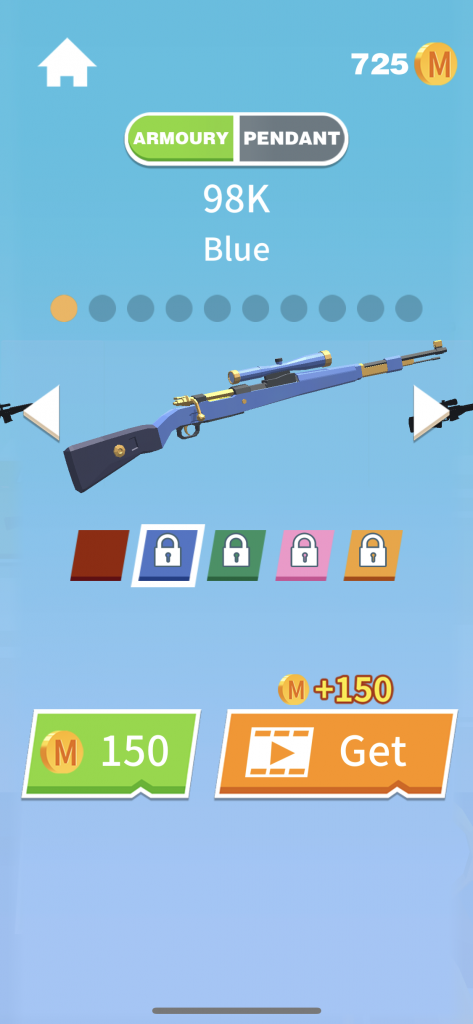 Weirdly, Pocket Sniper doesn't support any type of in-app purchase, not even the removal of ads. I thought this was strange especially since there were quite a few ads included in the game, it would've been nice to have the option to remove them.
The Verdict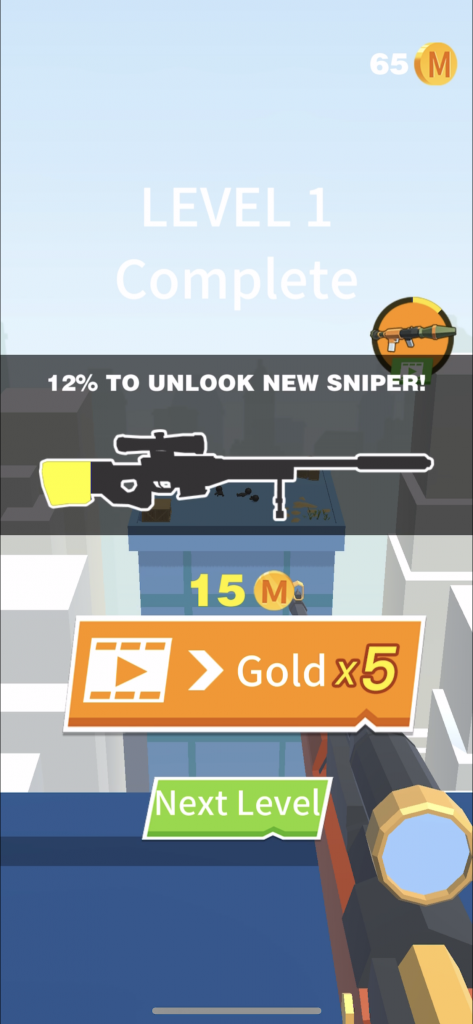 Although I didn't expect to, I enjoyed Pocket Sniper a lot. It doesn't come close to other sniper shooters, however, it still has those addicting and competitive elements. I think all sniper shooter fans should download Pocket Sniper and see what they think because I was definitely pleasantly surprised.
If you decide to download Pocket Sniper, let us know what you think and if you agree or disagree with the things we said. Happy gaming and stay casual!
Pocket Sniper Overall Rating: 3/5
iOS Link: https://apps.apple.com/us/app/id1516798037
Android Link: Not currently available
Company: JPGroup
Genre: First-person Shooter
Rated: 12+
About Post Author