Plink – A Social Media App for Gamers
As you may know, here at The Casual App Gamer, we love to review mobile games of all shapes and sizes. However, we recently came across a social media app we think will be a hit amongst you all! Plink is the first match-making social media for gamers where you can make friends, voice chat, and check out what games your friends play.
Sync Accounts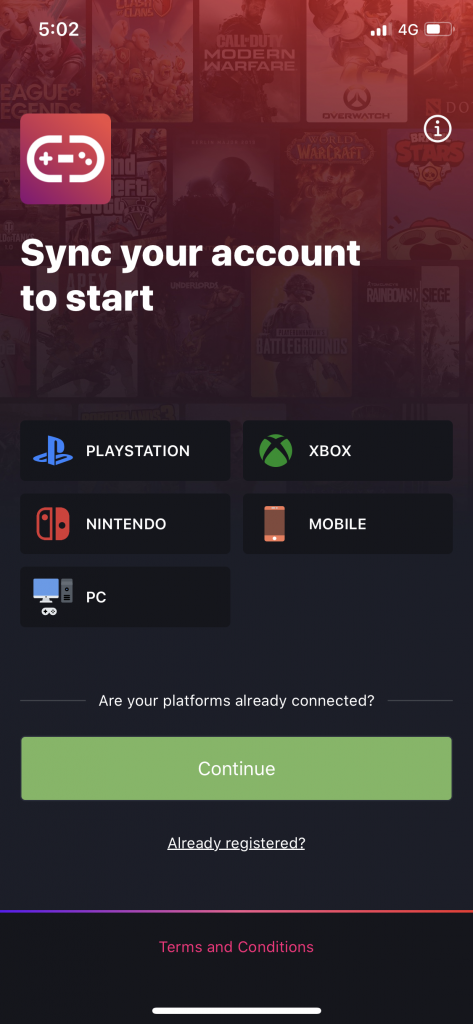 Plink currently offers synced accounts with platforms such as PlayStation, Xbox, Nintendo, Mobile, and PC. Of course, for this review, I went with mobile. Once you click mobile, you have to sync your game. The games to choose from are:
However, if you sign up with Xbox for example, you don't need to input a specific game, only your Xbox Live account.
Syncing your gaming account allows Plink to analyze your in-game performance in order to find the best teammates for you. Pretty cool if I'm honest!
Login Experience
Upon the log-in experience, I did have some difficulties. Plink claims to be a free app but wouldn't let me continue without trying the pro free trial. It's a little disappointing that I had to commit like that but maybe it'll show me how much better the pro version is.
The pro version includes:
The world's best gamers
Elite profile view
20x better teammates
Chats with all gamers
Unlimited voice chat
Custom hashtag
Pro costs £11.99 a month.
Newsfeed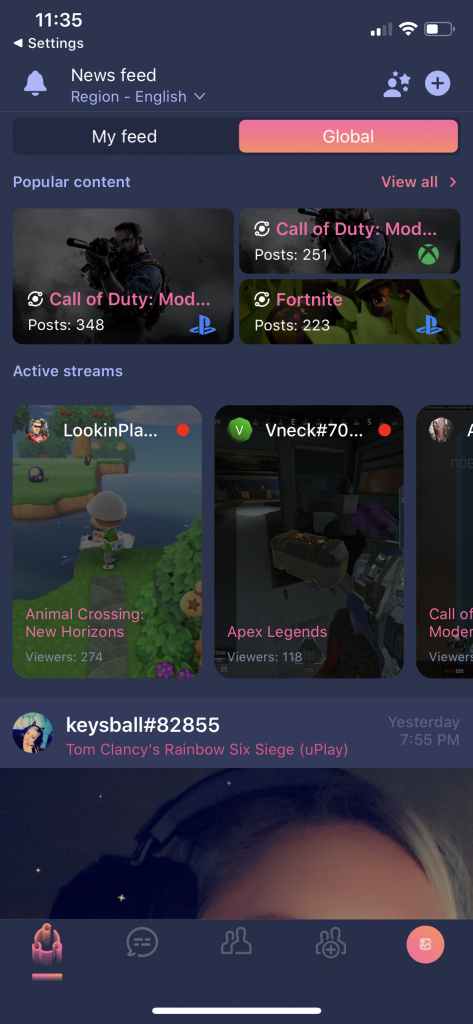 Once you're finally through the complicated log-in process, you'll see a newsfeed where you can catch up with all things gaming, from gamer selfies to live streams. Plink has it all. My personal favorite feature was the live streams. I love watching live streams on YouTube and other platforms, so to also have them easily accessible on Plink helps a whole lot. If I'm honest, I did find myself watching an Animal Crossing: New Horizons live stream for longer than I like to admit.
The Matchmaking Process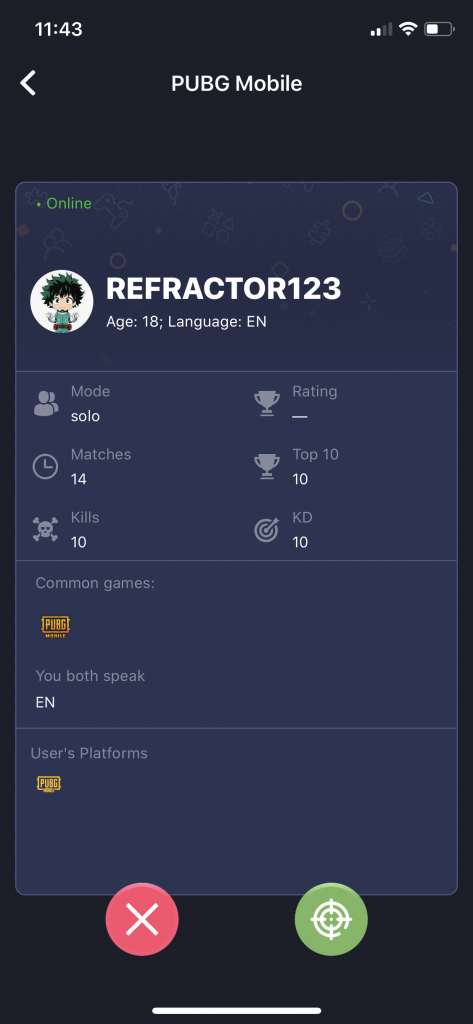 The matchmaking process includes your stats and matches you with others with similar stats. For PUBG this was based on mode, rating, matches, top 10, kills, KD, gaming time over the last 7 days, and common games. All of these skills help you get matched with someone who isn't going to be worse than you or someone who's going to be better than you. You can both use your skills in order to help each other get better.
Much like Tinder, the matchmaking process works with a swipe left/swipe right function. If you're not interested in someone, swipe left, and swipe right if you are.
Playing with players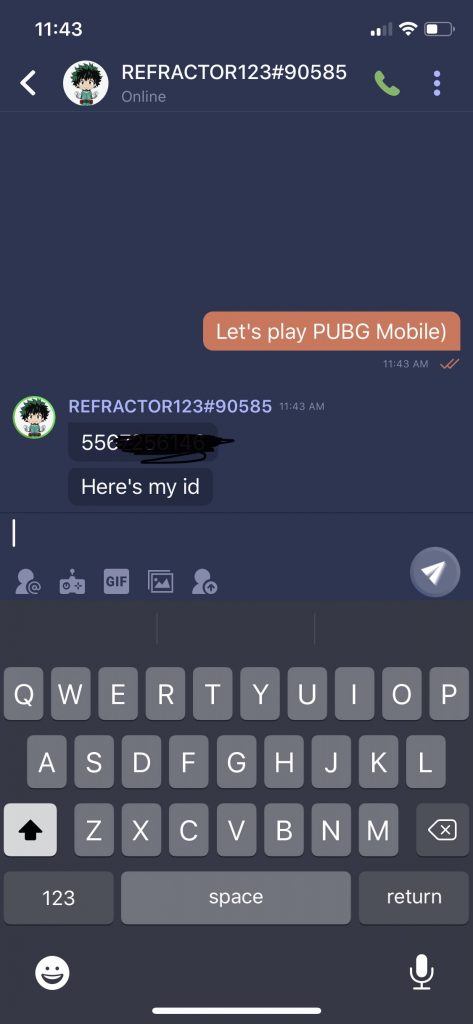 Once you've matched with someone, you can send them a message to see if they'd like to play with you. I had success with this straight away and found myself playing PUBG Mobile with a stranger I matched with. And I don't mean to brag but we were both the remaining team members! I find PUBG Mobile to be so much more enjoyable when you're playing with people you know are going to have your back throughout the whole thing. I have to say it was an enjoyable experience for sure.
Popular bloggers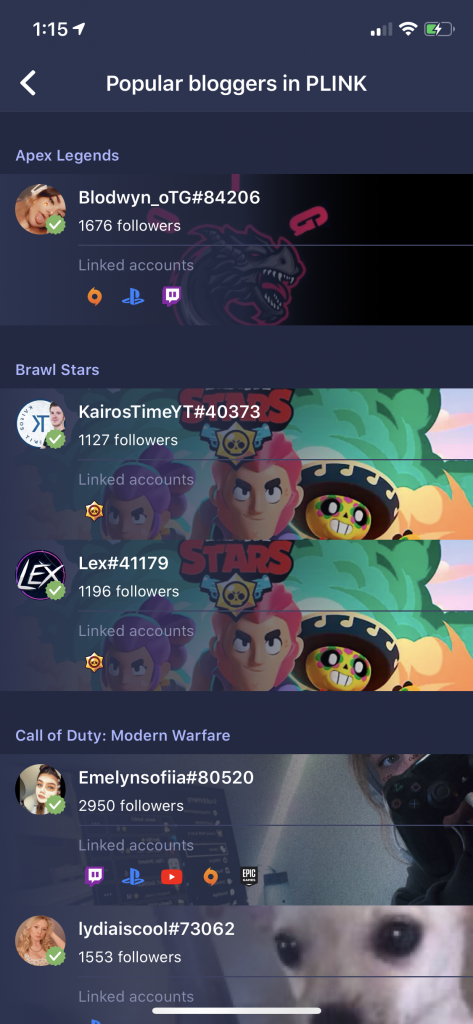 If you don't fancy using the matchmaking service and would rather just follow people, you're in luck! In the Popular Bloggers section of Plink, you can find all the most followed players and see what they're playing. I use this feature to find new games and see how long people play for (because I'm nosey like that!)
Overall feelings
If I'm completely honest, I didn't think I could love a gamer social network as much as Discord but here we are. Not only does Plink provide a fast matchmaking process, but so much more. I found it super easy to talk to people because we had things in common straight away. With that being said, I am definitely going to keep this on my phone as I am in dire need of some more gaming friends.
Download Plink:
iOS: https://apps.apple.com/us/app/plink-connecting-gamers/id1306783602
Android: https://play.google.com/store/apps/details?id=tech.plink.PlinkApp&hl=en_GB
Download for Windows: https://plink.gg/
About Post Author