People Vs People Review!
"People Vs People is a real-time puzzle fighting game with a new one-tap puzzle core. Play quick matches against other people!
Destroy the enemy base. Collect and upgrade new Booster Cards to dominate each stage.
Wait in the Globe Screen to be matched against players in the same world. Have fun!
Basic Gameplay:
– Tap the bottom row of blocks
– Match areas with Booster Cards of the same color to launch attacks, raise shields and heal up
Advanced Tips:
– Build larger areas before launching the attacks. Areas bigger than 5 blocks add Large Area Bonus!
– Think ahead and see what blocks and Booster Cards are coming up next. Make Combos. Each Combo step adds +20% to Booster Card effect
– Level up your Booster Cards wisely. Know your Battle Deck. Some cards are quite efficient even with smaller areas
All Booster Cards and features are unlockable by playing the game.
Return to the game every 12 hours to collect all free gifts!"
iOS Link: https://apps.apple.com/us/app/people-vs-people/id1489193172
Android Link: Not currently available
Company: BigFun Corporation Ltd
Genre: PvP
Rated: 9+
Offers in-app Purchases
Gameplay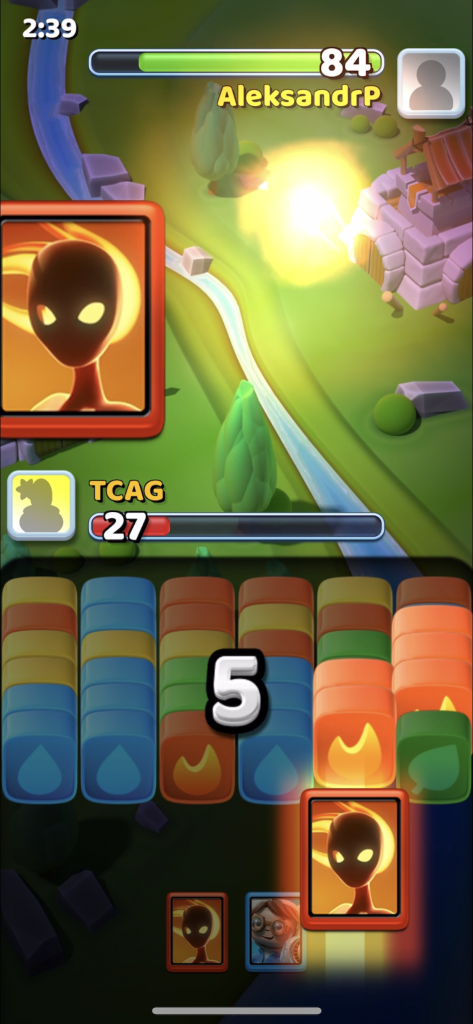 People Vs People is a game I came across on Apple's recommended and it caught my eye due to it's simple yet fun looking gameplay. That's exactly what the gameplay is. Simple yet fun. The game consists of playing a match-3 game to destroy the opposing players' base. This is a great mix of Clash Royale and any match-3 game you've ever seen on the app store.
There is a range of characters that help you attack and they all have colors attached to them: blue, red and yellow. Match these colors to score points and as you match more, you will be able to use them as an attack. The difference between this game and other match-3 games is that you can only match blocks that are on the bottom row. Luckily, there are always moves to make so the game ends when your points or the opposing player's points run out (you start with 50).
Some of the matches were ridiculously easy, but some of them were pretty hard. I found that the most optimal way to play was to click as many of the blocks as fast as possible to build up an attack.
Graphics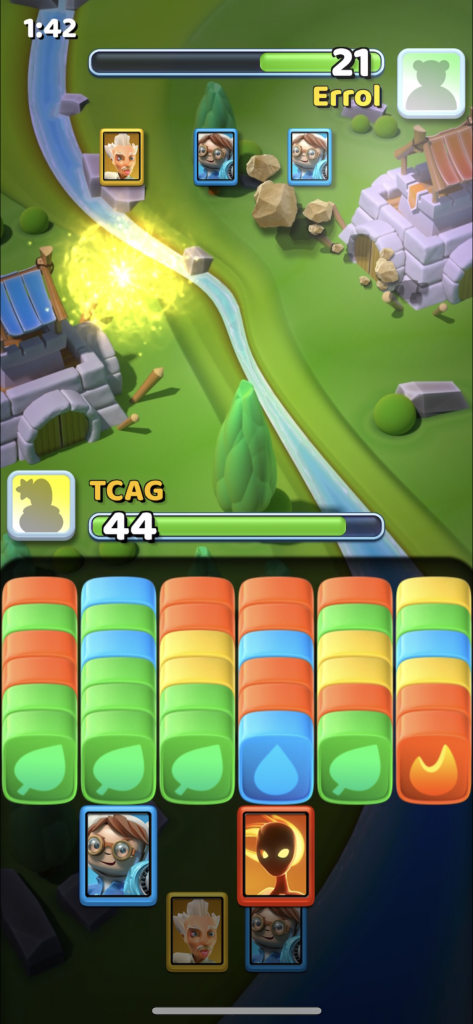 Another thing that caught my eye when I saw People Vs People for the first time was the really vibrant graphics. It definitely shows that this is made for a younger audience, but can definitely be enjoyed by adults too.
Music & Sounds
There's a lot to the sounds and music that goes on during the gameplay – and I'm a fan. When you attack the player or win a game, you will hear clapping as if an audience is watching. I found that to be quite a cool feature and definitely adds more of a personal feel to it. The music is great and changes depending on what's happening, so I definitely feel as if the music and sounds are an important aspect of People Vs People.
Controls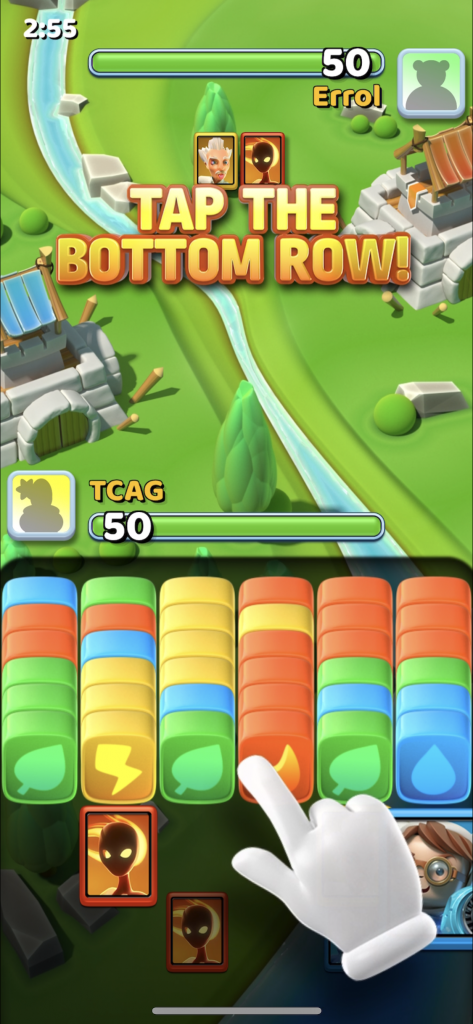 Like any match-3 game, the controls are based on tapping the same colored blocks to score points. There isn't anything more to it than that, as when you get a solid attack, it's automatic.
The Power of in-app Purchases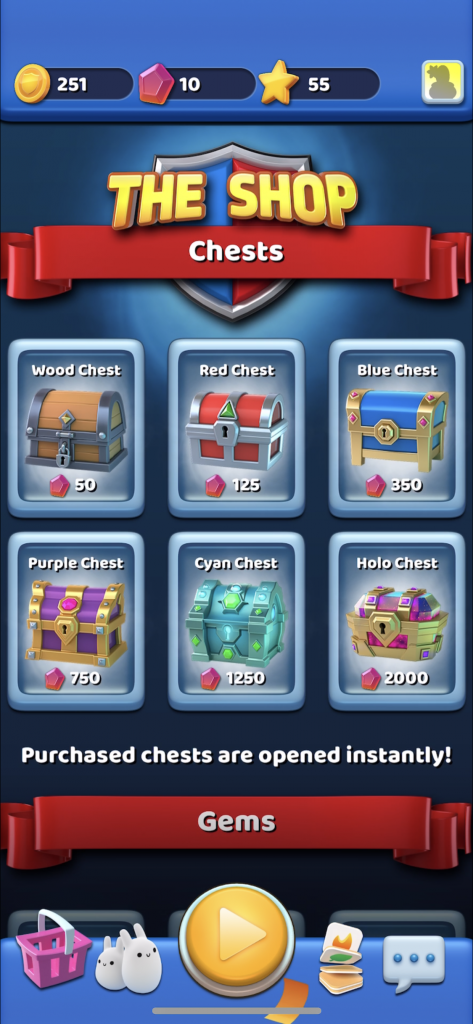 Chests
Wood Chest for 50 gems
Red Chest for 125 gems
Blue Chest for 350 gems
Purple Chest for 750 gems
Cyan Chest for 1250 gems
Holo Chest for 2000 gems
Gems
100 gems for £0.99
650 gems for £4.99
1500 gems for £9.99
3500 gems for £19.99
10000 gems for 48.99
25000 gems for £99.99
Coins
250 coins for 50 gems
1500 coins for 250 gems
7500 coins for 900 gems
The Verdict
People Vs People is one of those games you just know you're going to get on with from the moment you download it. The graphics are brilliant, it's perfect for all ages and the gameplay is seriously addictive. I'm absolutely going to keep People Vs People on my phone, and I'm also going to tell everyone I know about it!
If you decide to download People Vs People, let us know what you think and if you agree or disagree with the things we said. Happy gaming and stay casual!
People Vs People Overall Rating: 5/5
iOS Link: https://apps.apple.com/us/app/people-vs-people/id1489193172
Android Link: Not currently available
Company: BigFun Corporation Ltd
Genre: PvP
Rated: 9+
Offers in-app Purchases
About Post Author